International press freedom watchdog Reporters Without Borders (RSF) has issued a statement on Wednesday condemning the use of force by the police against journalist during the recent protests in France and urged French Prime Minister Manuel Valls to publicly condemn these abuses.
RSF has noted an increase in cases of unjustified use of force by the French police in recent weeks during May Day and "Nuit Debout" protests. The victims include a Spanish journalist who was injured by teargas grenades and rubber bullets on 12 April while filming one of the nighttime "Nuit Debout" protests in Paris.
A video published on RSF's official website shows stun grenades being fired at journalists covering May Day demonstration.


The group also released a photo of photographer Fab Enero, who was injured in the police violence.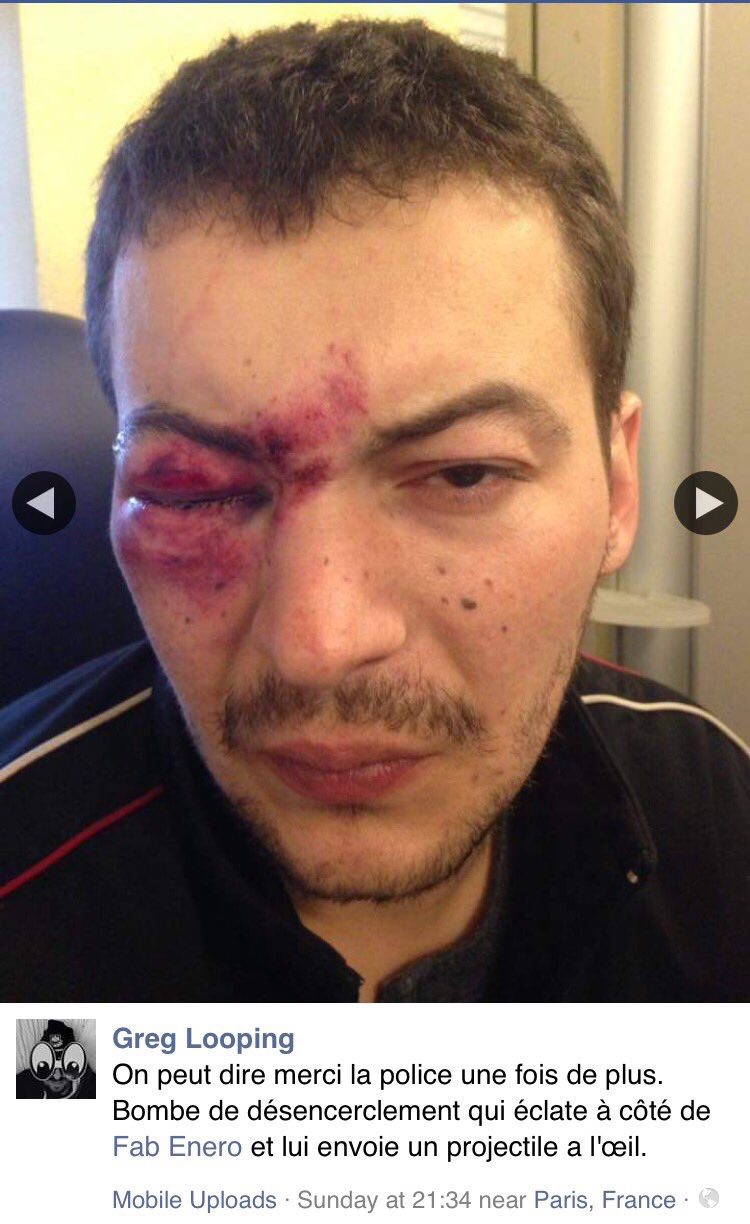 RSF also accused the General Directorate for Internal Security (DGSI) of illegally deploying undercover officers disguised as journalists on April 14 protests, some of them wearing helmets or armbands with the word "Press."