US State Department spokesman John Kirby said Thursday that the United States was "concerned" about the recent violence in France.

In the daily press briefing, he touched upon the ongoing protests and police violence in France.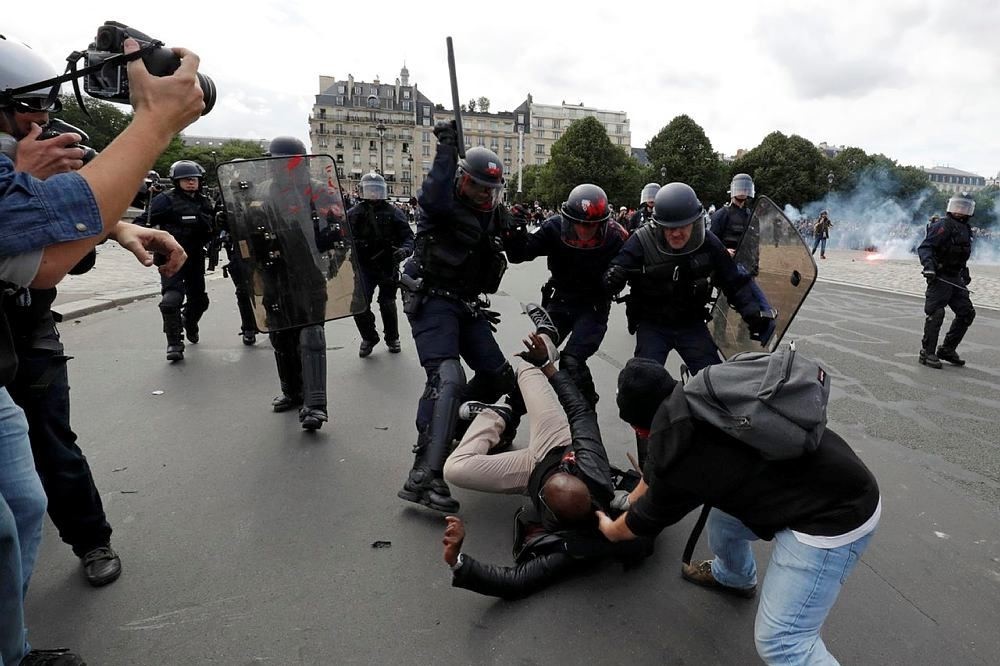 "We are concerned about violence in France and also closely watching the situation there," he said, adding that the US has warned its citizens about possible terror attacks during Euro 2016 tournament.
On Tuesday, forty people were hurt and dozens arrested as violence between riot police and protesters gripped huge Paris protests over France's labor reforms.


Police fired water cannon in the south of the capital to protesters as "several hundred" masked protesters lobbed objects at security forces in bloody scenes in the French capital. As tens of thousands of people took to the streets in nationwide protests against the controversial labor reforms, strikes closed the Eiffel Tower and disrupted transport links.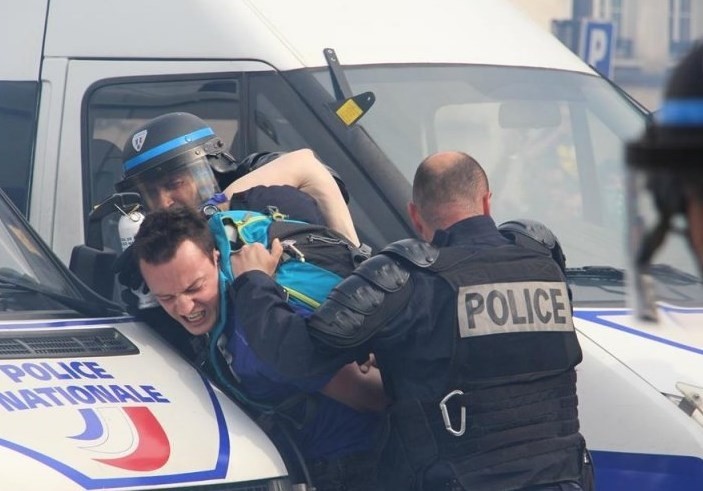 Police said 29 members of the security forces were among those wounded in Paris, while three cars were burned on the city streets. The Paris police department reported 58 arrests, including many foreigners, with 24 police and 17 protesters injured.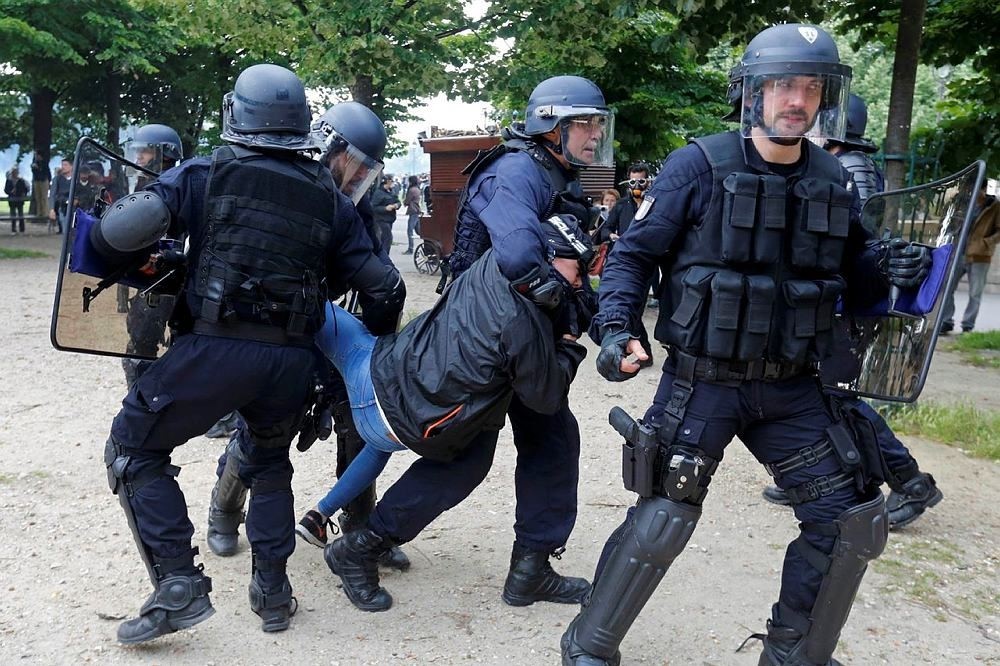 The international spotlight is on France as the host of the Euro 2016 football championships, which have also been marred by violence between fans. Tens of thousands of fans are continuing to pour into the country for Europe's showcase football event. In Paris, several demonstrators stormed a building site and hurled wooden pallets at riot police.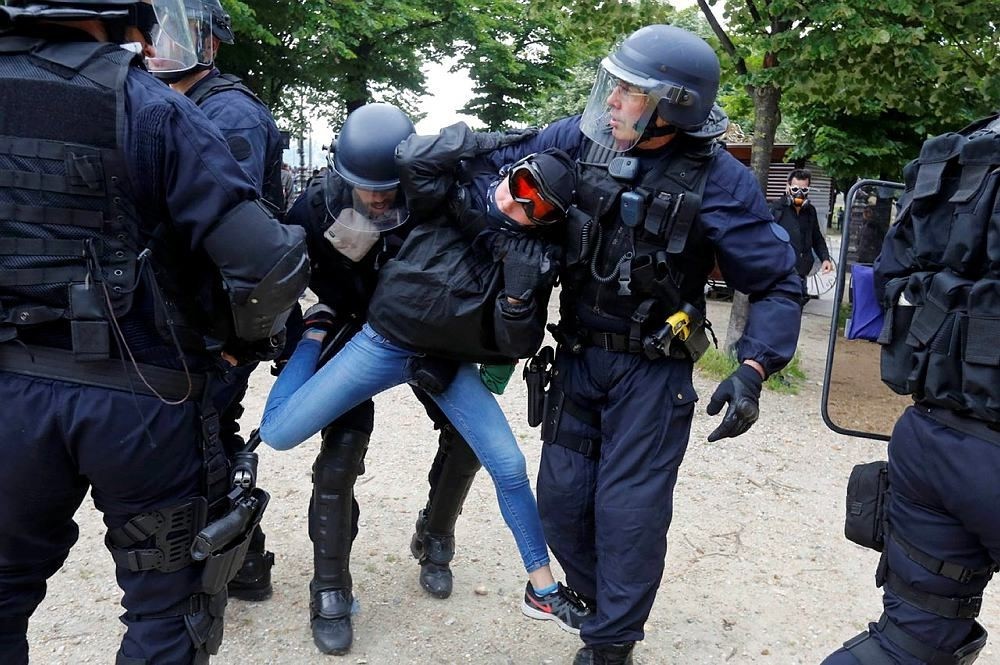 One man was led away by officers in riot gear with blood dripping from a wound above his eye onto his white T-shirt. The strikes were the latest in months of industrial action that have caused severe disruptions to air and rail transport, hit fuel supplies and led to mountains of rubbish on the streets of Paris. "I've been to all the demos since March because I want to live in dignity, not just survive," said Aurelien Boukelmoune, a 26-year-old technician marching in Paris. "I want the reforms to be withdrawn, pure and simple. Only then will it stop. For the government's sake, they should withdraw the law, otherwise we'll block the economy."


Police and organizers gave wildly different figures for the turnout, with unions saying 1.3 million people had turned out across France but police estimating the crowds at 125,000 or more, some 80,000 of them in Paris.
The terrorism threat was thrust back into the spotlight after a man claiming allegiance to DAESH stabbed to death a police couple at their home in a northwestern Paris suburb late Monday.

President Francois Hollande's Socialist government voiced hope the latest day of protest would be a last stand for the movement.
In Marseille, organizers said 140,000 turned out, compared with a police estimate of 5,000. Two further protest days are set for later this month.
Meanwhile, many videos showing police and security forces apparently using disproportionate force on protesters have attracted viewers and controversy, including one of a police officer aggressively shoving a woman and throwing her to the ground.