Italy's second most sought-after fugitive, a convicted 'ndrangheta crime syndicate boss feared as a "merciless killer," was captured Sunday as he slept in his bed in a hideout in the rugged Calabrian mountains, police and prosecutors said.
Ernesto Fazzalari "went from his sleep to the handcuffs of the Carabinieri" paramilitary police after 20 years on the run, Col. Lorenzo Falferi told reporters in the city of Reggio Calabria.
Reggio Calabria Prosecutor Federico Cafiero De Raho described Fazzalari as "a merciless killer" and a protagonist of the 1991-1992 turf feud between 'ndrangheta clans that bloodied the Taurianova town area of Calabria in the "toe" of the Italian boot-shaped peninsula. In one macabre episode in the feud, a victim's head was tossed in the air and shot as a target.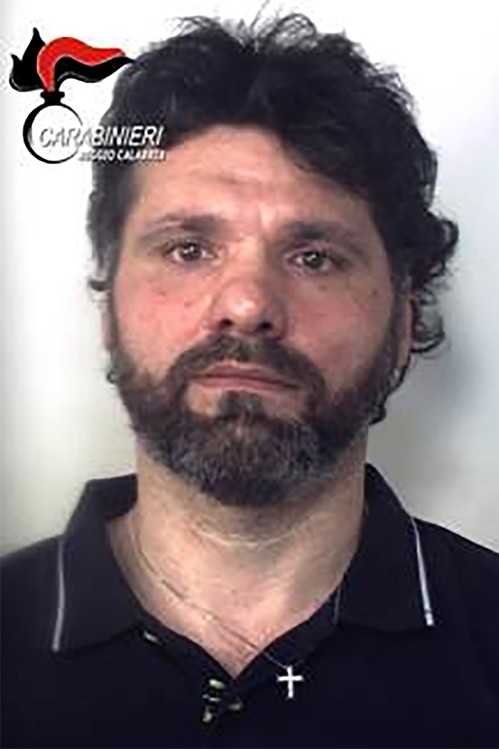 Falferi called Fazzalari, 46, one of Italy's most dangerous fugitives from the fold of the 'ndrangheta. One of the world's most powerful crime syndicates, the 'ndrangheta has spread its tentacles from its Calabria base up through northern Italy. Investigators say it also has clansmen and logistics bases in much of Europe, as well as South America, where it protects over its interests in international cocaine trafficking rings.
Hanging over Fazzalari's head is a sentence of life imprisonment. He has been convicted of two murders, attempted murder, extortion and being a member of a Mafia-like organization, but went into hiding in 1996 before authorities had a chance to put him behind bars. Interior Minister Angelino Alfano noted that Fazzalari was also wanted for drug trafficking and robbery.
Authorities said Fazzalari was sleeping alongside his companion, a 41-year-old woman. He had a pistol and two loaded magazines, but he didn't get a chance to use them, said Lt. Col. Alessandro Mucci. The woman was arrested for investigation of weapons possession, authorities said.
The No. 1 wanted fugitive in Italy is Matteo Messina Denaro, a Sicilian Cosa Nostra chieftain whose power base is in Trapani, western Sicily.
In the Italian organized crime world, the expression "on the run," has limited meaning. Many fugitives when captured are living and conducting business in their own "turf."
Two of Messina Denaro's predecessors at the top of the most-wanted list were nabbed smack in their power bases: Salvatore "Toto" Riina, captured in 1993 in Palermo after 23 years as a fugitive, and Bernardo Provenzano, arrested in 2006 near his Corleone stronghold after some 43 years on the lam.
Fazzalari's two decades spent eluding capture was similarly aided by a combination of a widely-followed code of silence known as "omerta" and complicity from local citizens, authorities said.
He and his 'ndrangheta allies "controlled every clod of dirt," Prosecutor Cafiero De Raho said. "He was feeling protected in his territory, by his people."