A man who offered his 40-day-old baby girl for sale on the internet has been denied custody of his daughter and will only be allowed to see her with supervision, a German court ruled Thursday.

The baby was taken into care after her father admitted to posting an ad on eBay Kleinanzeigen - a popular online platform for buying and selling household items in Germany - in which he offered her for sale at 5,000 euros (5,500 dollars).

The father initially denied posting the ad, but later admitted to the act, saying it had been intended as a joke. He is now under investigation on suspicion of human trafficking.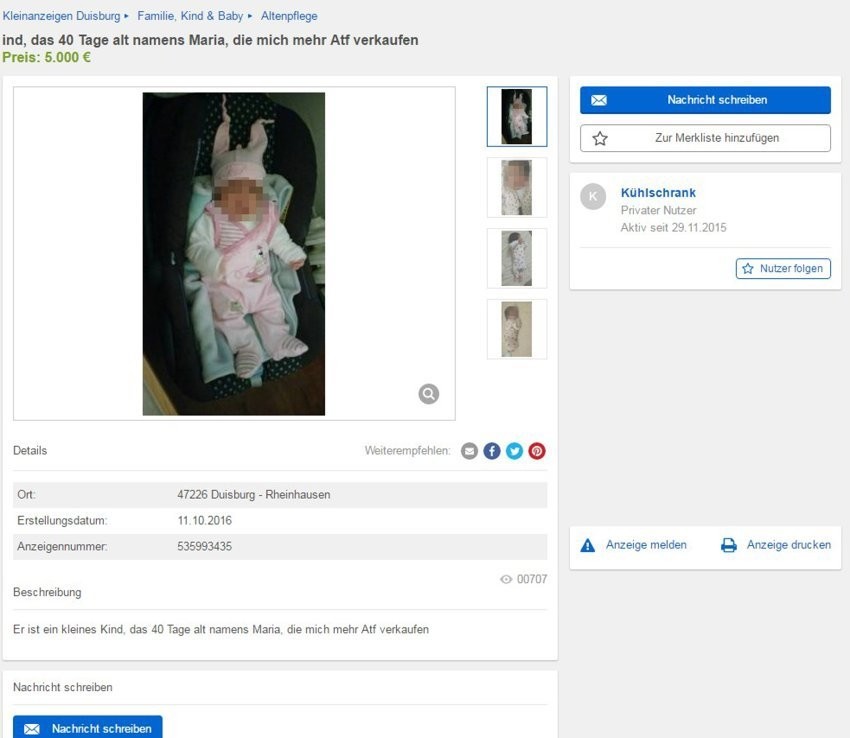 The baby, which is currently being cared for by a foster family, will now returned to her mother, who will move into a shared accommodation for mothers and children, the court said.

Police have said the family that posted the ad are refugees, without giving further details.