Emmanuel Macron, the independent centrist candidate who is favourite to win the French presidential election, has knocked down rumours he has a gay relationship outside his marriage since 2007 to Brigitte Trogneux.
In comments made on Monday evening and tweeted by his spokeswoman, Macron brushed off the talk of a relationship with radio journalist and Radio France Director Mathieu Gallet, head of broadcaster Radio France, which has circulated on and off for years and was recently picked up in Russian media.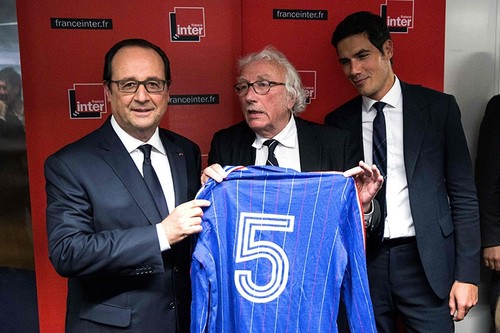 "If you're told I lead a double life with Mr Gallet it's because my hologram has escaped," Macron said at a gathering of his backers. The comment was an apparent lighthearted reference to the hologram presentation one of his rivals for the presidency, Jean-Luc Melenchon, at a rally last weekend.

The spokeswoman described Macron's comments as "a clear denial of the rumours about his private life."