Members of a far-right group hung a banner reading "Erdoğan, pull your Turks back" over the roof of Turkish embassy in Vienna on Wednesday.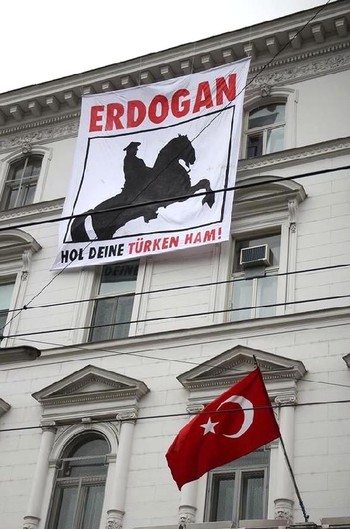 According to information gathered from diplomatic sources, two suspects jumped over the roof from a neighbouring building.
After realizing that they were detected, the two suspects immediately fled the scene.
Sources also stated that Turkish embassy is in close touch with Austrian officials for capturing the two suspects.