High winds and heavy snow in Europe stranded thousands of travelers, kept schoolchildren at home and even played havoc with international diplomacy.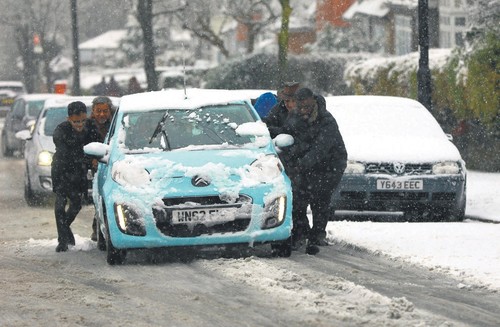 The snowed-over runways in Brussels led to about 300 flight cancellations on Monday with Brussels airport saying the number amounted to half of those scheduled, and some 100 delays. Brussels airport officials advised passengers to stay away, as staff were trying to de-ice planes and clear snow from the runways. Schiphol airport, just outside Amsterdam, had cancelled more than 400 flights by Monday afternoon, while many others faced long delays.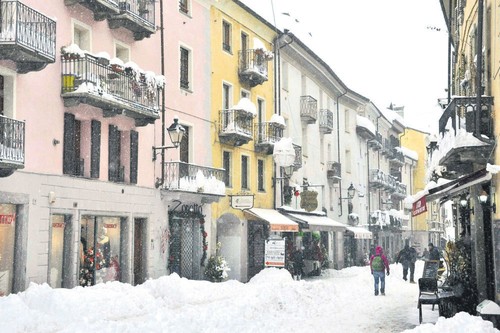 But it was not just knee-high snow that was causing trouble, with winds of up to 150 kilometers per hour forecast along France's Atlantic Coast.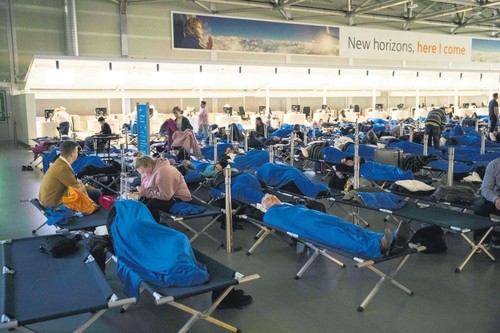 About 50,000 homes were still without power in France on Monday evening as storms that caused a ferry to run aground in Calais on Sunday continued to sweep the center and west of the country. At the height of the storm some 120,000 households were without electricity.