Supporters of the PYD/PKK terrorist group on Thursday attacked the Council of Europe's Agora building in Strasbourg, France.
Around 30 people got past a security checkpoint where nearly 600 people were working, according to an Anadolu Agency correspondent reporting from the scene.
The PYD/PKK sympathizers hung a banner that called for the release of Abdullah Öcalan, the jailed terrorist leader of the PKK -- the parent group of the PYD -- and damaged the building during clashes with police.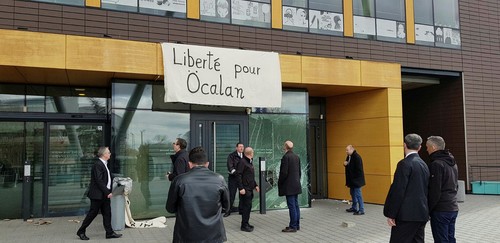 While it is unknown how the sympathizers managed to get through the security barrier, which works with magnetic entrance cards, police reportedly intervened late.
The supporters, who broke some of the building's windows, were removed by police. Employees at the building were moved to other floors under security measures.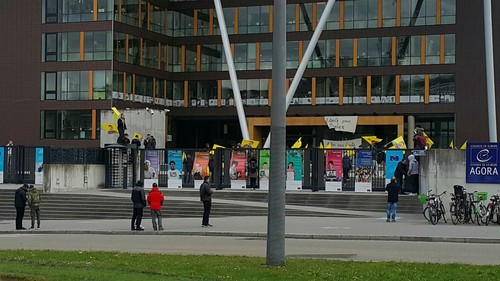 More than 1,200 people, including security force personnel and civilians, have lost their lives since the PKK -- listed as a terrorist organization by Turkey, the U.S. and the EU -- resumed its decades-old armed campaign in July 2015.