An Icelandic man arrested on suspicion of stealing about 600 computers used to mine the cryptocurrency Bitcoin escaped prison and fled the country on a commercial flight to Sweden, Icelandic state broadcaster RUV said Wednesday.
Incredibly, the same Icelandair flight was also taking Icelandic Prime Minister Katrin Jakobsdottir to a meeting with Indian Prime Minister Narendra Modi in Stockholm, RUV reported.
Sindri Thor Stefansson was among 11 people arrested on Feb. 2 on suspicion of taking the computers with an estimated value of 200 million Icelandic crowns ($2 million), Icelandic police said at the time.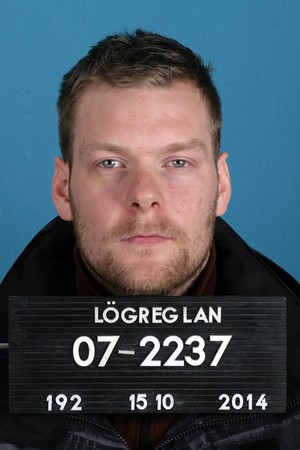 No criminal case in Iceland has ever involved larger sums of money. Icelandic media have the case the "Big Bitcoin Heist." If used for its original purpose — to create new bitcoins — the thieves could turn a massive profit in an untraceable currency.
RUV, quoting Pall Winkel, director of Iceland's Prison and Probation Administration, said Stefansson escaped from an open, minimum-security prison early Tuesday and boarded the Icelandair flight the same morning to Stockholm.
Icelandic officials said it was unlikely that Stefansson had to show a passport at the airport since he traveled within Europe's passport-free Schengen travel zone but the plane ticket he used was under someone else's name.
Non-European Union member Iceland is member of Europe's borderless travel area.
Swedish police spokesman Stefan Dangardt says no arrest has been made in Sweden but Icelandic police have briefed them on the situation and issued an international arrest warrant.
Officials at Iceland's prison and probation administration could not be reached for comment.
The escaped prisoner was being held at the Sogn prison in rural southern Iceland, 95 kilometers (59 miles) from the airport. The prison is unfenced and inmates have telephone and internet access.
Stefansson had been in custody since February. He was moved to the open prison 10 days ago, police said.
"He had an accomplice," Police Chief Gunnar Schram told Visir, an online news outlet in Iceland. "We are sure of that."
Police have arrested 22 people altogether, including a security guard, without solving the burglaries.
The stolen computers were specially programmed to mine Bitcoin. Police have yet to locate the computers.
Iceland has a wealth of cheap, renewable energy and a cool climate, making it an ideal location for powerful Bitcoin-mining computers, which demand lots of electricity and tend to overheat.