A Swedish man with Down syndrome and autism died after being shot Thursday morning by Stockholm police over a toy gun he was carrying, according to Swedish media.
The toy gun the victim was carrying with him was described by police as a "threatening situation," as officers opened fire on the man during an interaction that took place around 4 a.m. in Stockholm's central Vasastan district. The victim was taken to the hospital but later died.
Swedish tabloid Expressen said the victim was a 20-year-old Eric Torell who had Down syndrome and autism and had taken the toy gun with him when he left his house.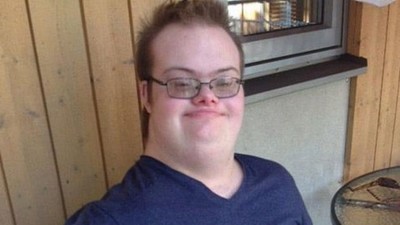 According to the tabloid, Torell's mother said her son was severely disabled, and "the world's kindest man."
He "couldn't even speak," other than calling her "mum," she said.
Other media reports said residents had reported to the police that a man was holding a weapon. The officers reportedly asked the man to relinquish the weapon before opening fire.
Authorities are investigating the incident.
The initial police statement on the incident said: "While searching a person on Norra Stationsgatan in Stockholm, police ended up in a threatening situation and opened fire."
A later statement said the man was believed to be carrying a replica gun and had been reported missing by family members about an hour after the shooting.
Thursday's victim is the seventh person to die of police gunfire in Sweden this year, Sweden's TT News Agency said.