It is surprising to see a major art institution use the ideas of a novelist in an exhibition. Art theorists and philosophers frequently lend ideas to curators for such events, but not novelists. They are seen as living in a distinct sphere with little connection to contemporary art: a world of fiction that can't be easily translated into the medium of visual art. In their texts, novelists often reflect on art (the brilliant Norwegian novelist Karl Ove Knausgaard, who has become a surprise bestseller in Turkey with his book "My Struggle," is a good example), but for museums and curators, the world of literature is rarely a starting point.
Istanbul Modern's exhibition "Artists in Their Time" aims to change all that. Focusing on how artists position their work and themselves within the concept of time, the museum's new exhibition takes as its starting point Ahmet Hamdi Tanpınar's famous line: "I am neither within time nor completely outside of it."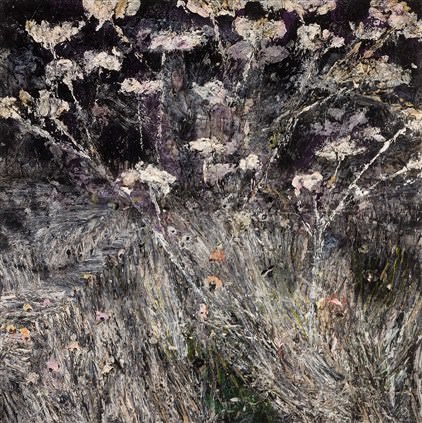 Curated by Istanbul Modern's chief curator Levent Çalıkoğlu and assistant curator Birnur Temel, "Artists in Their Time" is purportedly about Tanpınar's views about time that "illuminate the process by which artists come to terms with the relationship of their work with the past, the present and the future." But it would be misleading to describe "Artists in Their Time" as a show about Tanpınar, since the novelist's texts do not appear anywhere in the show and his name is mentioned only once at the entrance to the exhibition. Tanpınar's shadow on this exhibition is of a more subtle kind: We are expected to connect the dots between one work and another as well as their relationship to Tanpınar's ideas.
"The exhibition reflects on time by focusing on the way artists, art and works of art reconcile themselves with the problem of time," Çalıkoğlu explains in a special video prepared to introduce the exhibition.
He says: "For the viewer, the exhibition begins with some of the simplest, but perhaps most interesting questions. How does time serve works of art? How does the artist come to terms with his own time? How does the artist confront the times of other artists? What does the artist inherit, what does she carry forward? The exhibition contemplates these fundamental questions and the ideas about time of artists from different lands. Our reference for this exhibition is Tanpınar, who is a very important thinker and writer."
The curators say they have made use of Tanpınar's ideas about time that "suggests a conceptual field for examining and reconciling the links between an artist's time and societal, cultural, natural and universal time. It unites artists from very different periods, regions and disciplines around common themes."
Temel describes how they took Tanpınar's line "I am neither within time nor completely outside of it" as their starting point, saying, "We wanted to place modern and contemporary artists side by side in this exhibition. And, as we did so, we needed a central theme that would initiate and fuel a dialogue between these works. Tanpınar writes about time with respect to nature, water, love and the city and other matters. So, for this exhibition, we brought together artists representing the same train of thought rather than the same period. Instead of using a linear, chronological approach highlighting specific decades, we curated the exhibition with the idea of grouping artists around certain topics or themes, such as the Bosporus and water as a shaper of culture, Istanbul as an urban space, body politics, painting traditions like still life and landscape and perceptions of nature."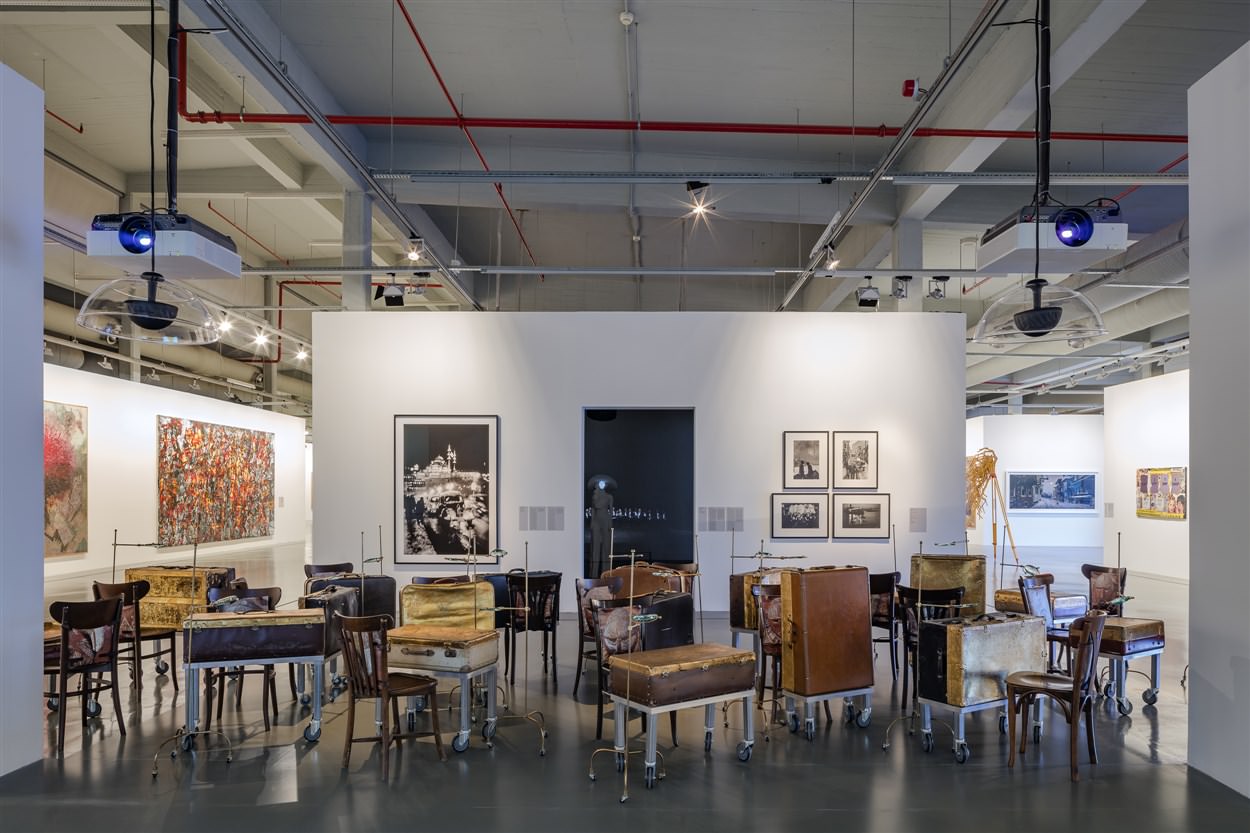 Among the most striking works on display in this exhibition is Hüseyin Bahri Alptekin's "TREMOR, RUMOR, HOOVER." Written on a shiny silver background, the four by six meter sign features colored sequins that have curious associations between them. "'Tremor makes rumor, rumor makes humor' was what Alptekin wrote in reference to the fear of earthquakes that developed among people living in Istanbul in the aftermath of the big earthquake of Aug. 17, 1999, and the rumors and urban legends that started spreading after that," the curators explain.
Equally striking is Hussein Chalayan's work "Repose," which shows the artist's interest in aviation. The work consists of the nose of an aircraft that emerges from a wall, a collapsible seat next to it and a counter whose function it is to show us how swiftly time flies.
"The exhibition strives to incorporate numerous references to the perception of time in Turkey: how time transforms and the internal issues and social reckonings created by that transformation," Çalıkoğlu explains, adding, "Tanpınar is important for his study of the encounter between western and eastern traditions in our region and the contradictions this caused, as well as for his sensitive thinking about time, and, ultimately, death."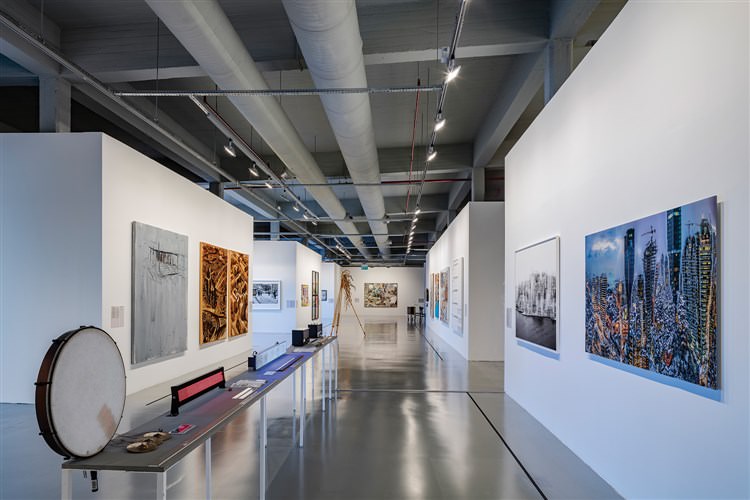 From Şener Özmen's 2012 video, "What Actually Does an Artist Want" to Kutluğ Ataman's "Turkish Delight"(2007), the exhibition is particularly strong on contemporary art. The curators say they have attempted to make contemporary and modern art works interact with each other.
"When we think about time, cultural time comes to mind, whereby artists come to terms and respond to one another across time," Temel explains in the introductory video. "First and foremost, however, is the time of life, of the universe and of humanity. We have taken Tanpınar as our basis for the latter. However, we have also sought to emphasize the issue of cultural time through articles in the exhibition catalogue. Most importantly, we believed that the exhibition should bring the artist to the fore, which is why we chose 'Artists in Their Time' as the title. When we refer to time with respect to the artist, we have to mention internal time: the artist's own time that she can cite as a benchmark for evaluating her own work. In this way, the exhibition makes room for both the time and train of thought of each and every artist exhibited."
The curators worked with two writers while preparing the exhibition catalogue. "Ahu Antmen discusses how modern and contemporary artists in Turkey take over time from one another and interact with it as well as the favorable and unfavorable conditions created by this," Çalıkoğlu said, adding, "Handan İnci, a literary historian and authority on Tanpınar, examines the fundamental concepts in Tanpınar's texts, novels and poems that constitute the reference points of the exhibition. Istanbul is, of course, at the heart of her analysis, but so are tension and conflict between inner peace and social transformation and issues relating to women and death."
Perhaps not all visitors to "Artists in Their Time" will be able to see the "roadmap for understanding artists' inter-temporal, existential journey through time as conceptualized in Tanpınar's work." But it is unlikely that they will be disappointed to see such an impressive collection of contemporary art with works by such names as Cevdet Erek, Burcu Yağcıoğlu, Nil Yalter, Gül Ilgaz and Fikret Atay.