Not long ago Turkish curator Başak Doğa Temür took me on a tour of Istanbul's Arter gallery. That afternoon, the Arter team was working hard to conclude their preparations for Sejla Kameric's solo show "When the Heart Goes Bing Bam Boom," which runs until Feb. 28. Like many of my friends in Turkey's arts scene, I was looking forward to seeing Kameric's new works, especially those produced for her Istanbul show, whose stories the show's curator, Temür, explained in detail.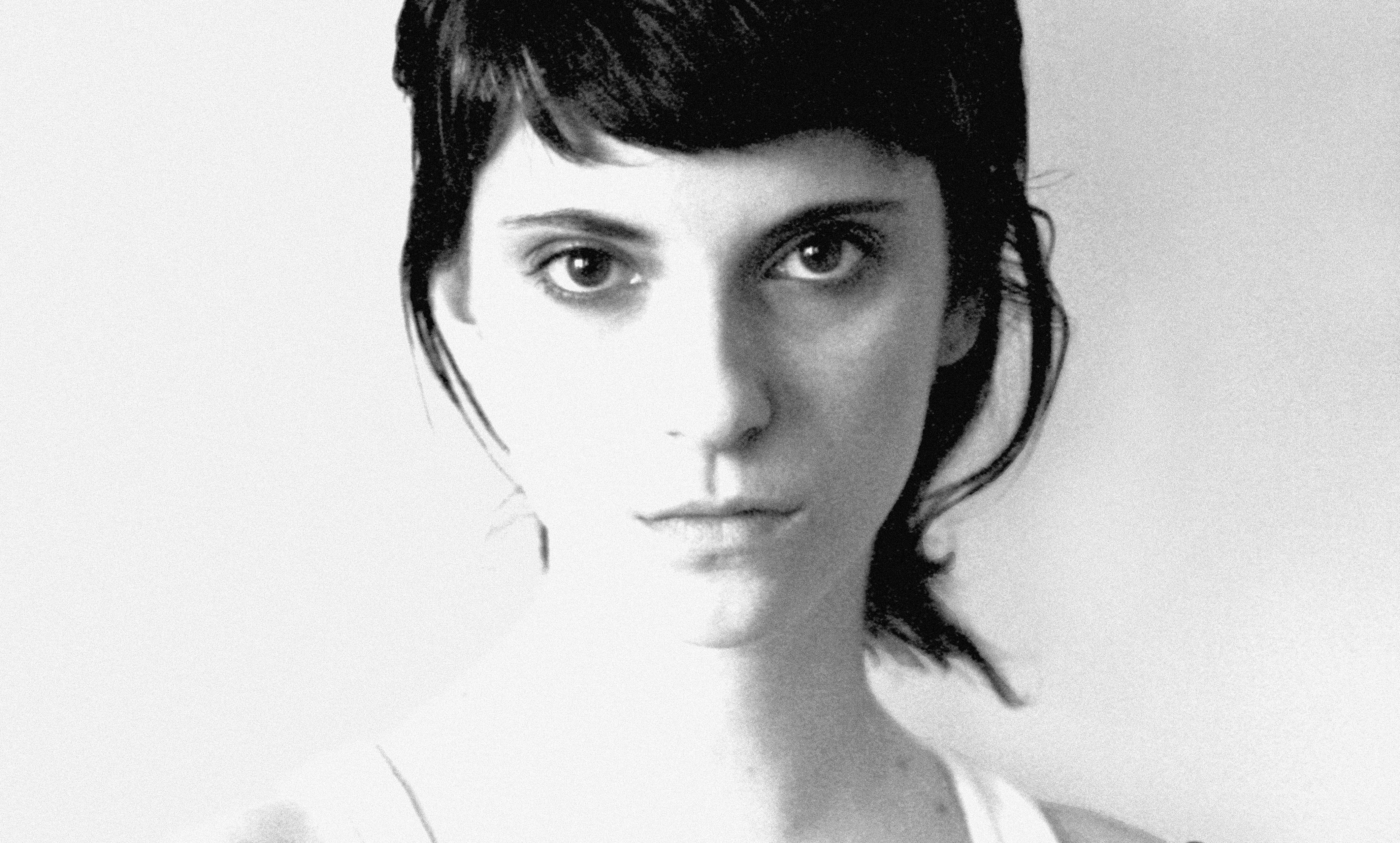 The Bosnian artist had become one of contemporary art's superstars in 2003 with her work "Bosnian Girl", a self-portrait that features an insulting line: "No teeth...? A moustache...? Smell like shit...? Bosnian Girl!" written by a member of the Dutch U.N. Protection Force during the siege of Sarajevo. Kameric realized this work, in the form of billboards and posters, as part of a public project. The Istanbul exhibition features an edition of "Bosnian Girl" from the Vehbi Koç Foundation Contemporary Art Collection. This itself is important news, but "When the Heart Goes Bing Bam Boom" is an ambitious and wide-ranging exhibition, which offers much more than an iconic work.
A graduate of the Academy of Fine Arts in Sarajevo (the subject, incidentally, of a recent Pera Museum exhibition) Kameric's works are so fragile in material that they somewhat conceal their extremely serious topics. One of the most fragile works on display here is "Nigel U Go", a series of white crochets with black graffiti that depicts the first names of world leaders, including George W. Bush, Silvio Berlusconi and François Hollande. Kameric's themes vary from migration to mass killings, ethnic wars, the redrawing of borders and the radical use of popular art. She painstakingly picks her subjects, which she analyses in microcosmic scope.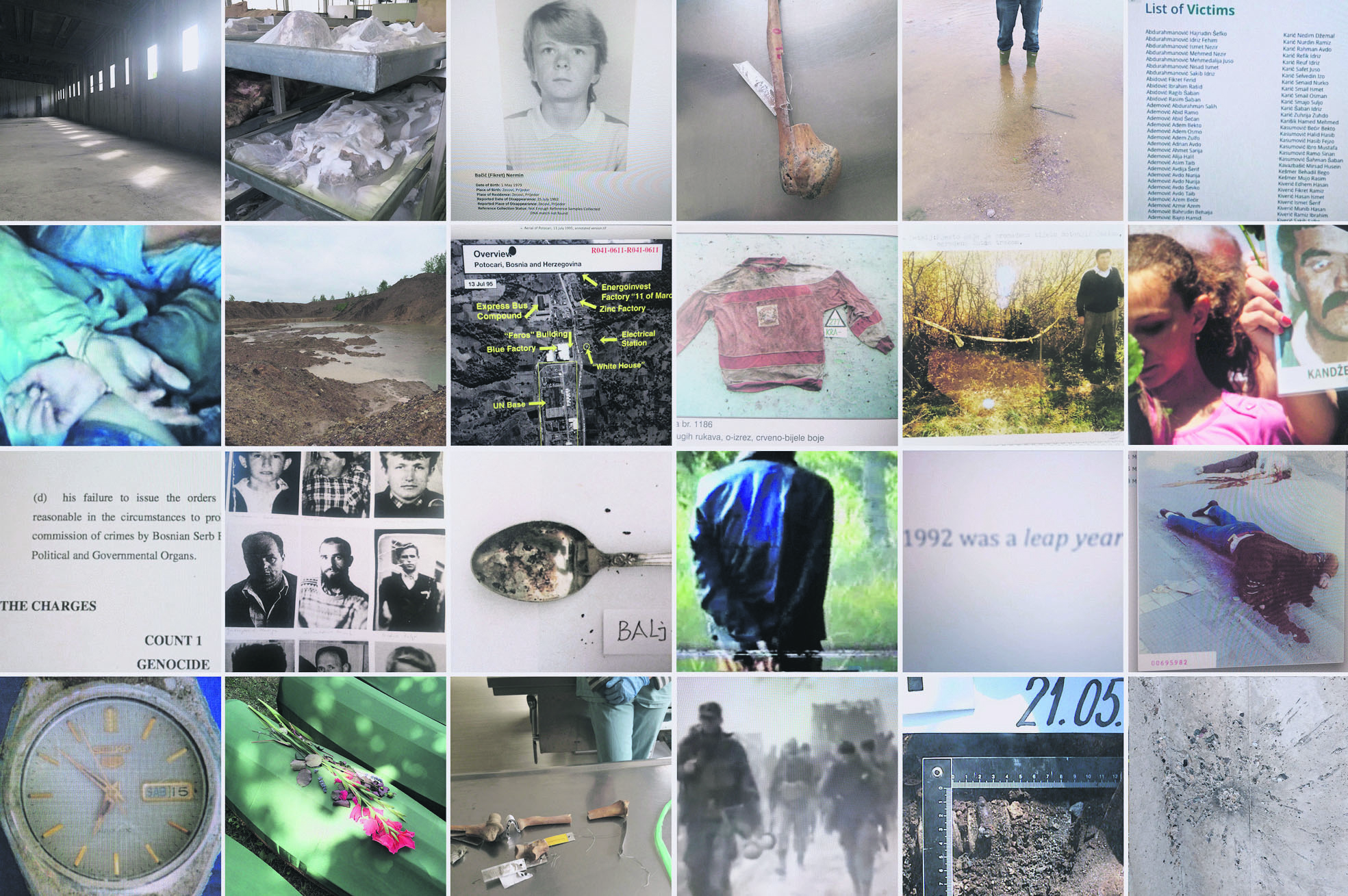 Kameric's Istanbul exhibition takes its title, "When the Heart Goes Bing Bam Boom" from "Za Tebe," a punksong by Croatian band KUD Idijoti. "Some songs have the power to remind us how happy we once were, but at the same time they could upset us because that moment is gone," Kameric explains in the show's beautifully designed exhibition program. "Also, in time, the meaning we attribute to a song can change. We remember how we used to cry to a song; and now it brings us joy, because we are now able to see the beauty in life. Contrasting emotions, dualities and the places where they exist are of great interest to me. You can trace this in many of my works."
In her video work "Untitled/Daydreaming" from 2004, Kameric takes quotes from various political speeches. "George Bush wasn't the first one who said, 'either you are with us, or you are with the terrorists,'" she explains. "Variations of this sentence were most certainly uttered before him and I'm sure will be used again and again. In the video, political statements are reiterated in the context of a daydream to create an ambiguous feeling. These slogans are voiced in Bosnian. Their English translations are provided as subtitles. I wanted to put the English-speaking viewer in a position where they have to read the subtitles to understand the unfamiliar language they hear as opposed to the position of a non-English speaking person who has to follow the subtitles. Once again, I wanted to question our own position and who the 'other' actually is."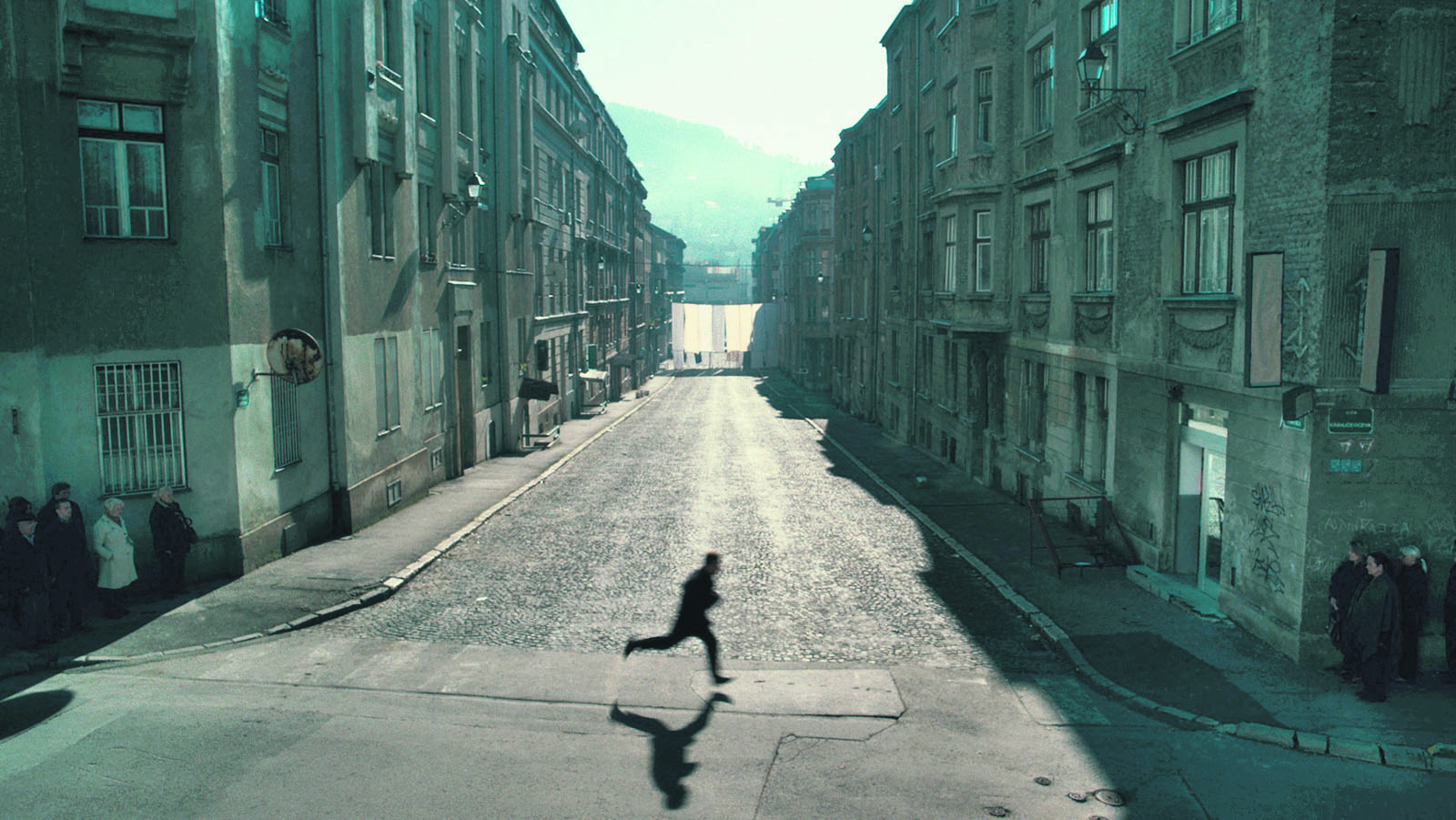 There are works produced during the noughties, like "Basics" (2001), "Sorrow" (2005) and "30 Years After" (2006), as well as a brand new work entitled "Embarazada" (2015), which depicts the artist in the pose of a Pierrot clown with her nine-month pregnant belly. A handmade rug woven out of second-hand clothes, entitled "Red Carpet" is among the most striking of the works here; produced at the Association for the Protection of the Bosnian Carpet, it features numerous worn pieces of clothing. "BFF," placed at the entrance of Arter gallery, is a teddy bear covered with a patchwork of fur coats.
"Worn clothes are extremely intimate objects," Kameric says. "They talk about who we are, what we did... When woven together, second-hand clothes form layers of stories. The red carpet is a universal symbol: only the chosen ones can step on it, and everybody tries to create one for her/himself."
During the work's production phase Kameric thought about human virtues and the values humanity creates. "Mass production or fast fashion is killing us gradually and slowly, and we choose to ignore this fact and obey the rules of the consumerist society. Every year, 80 billion pieces of clothing are purchased worldwide, which is 400 percent more than a decade ago."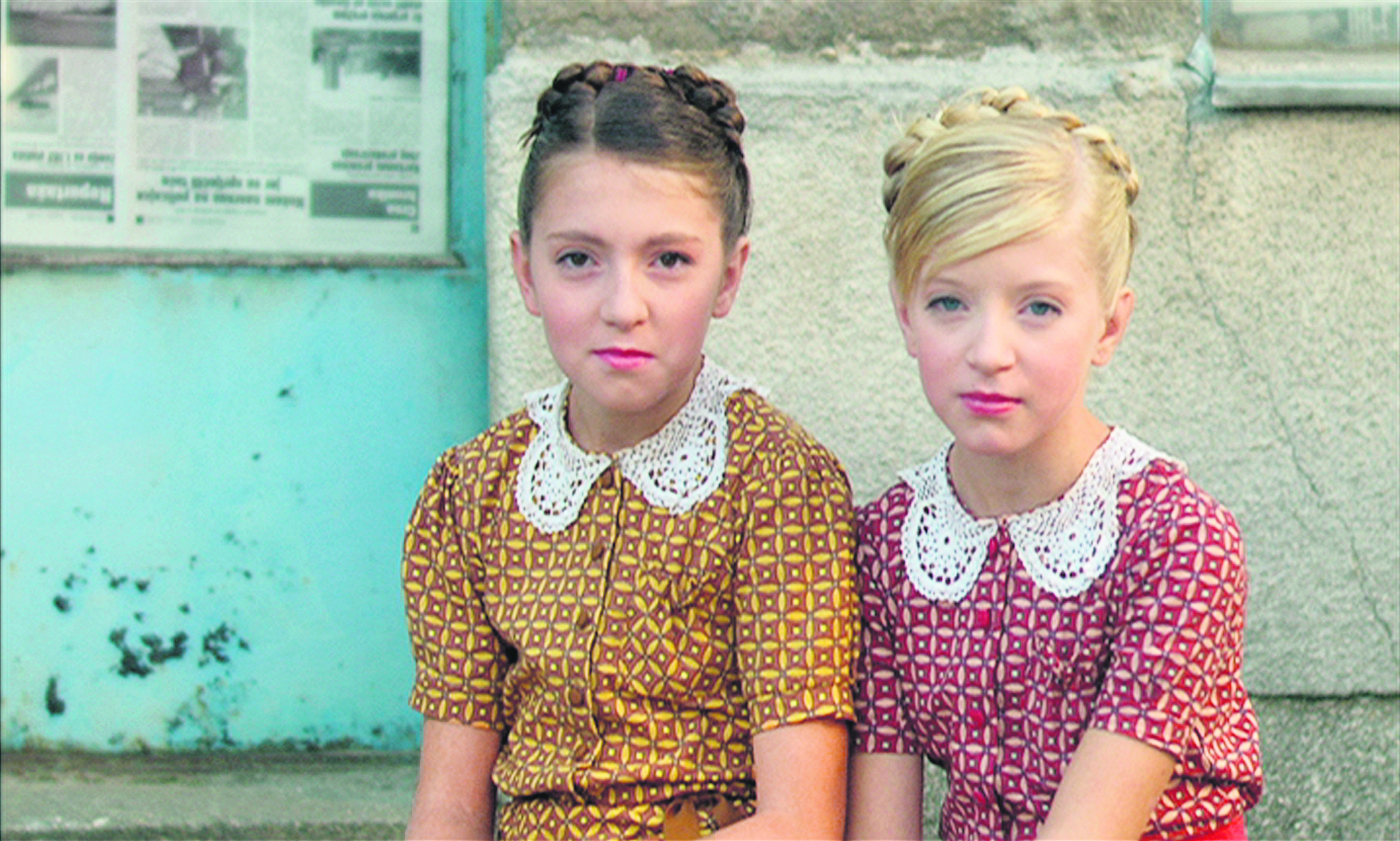 Nature is a recurrent theme in Kameric's Istanbul exhibition. She presents us with a photo series, "Blue" where she is concerned with the extinction of numerous animal species. "Manatees are beautiful, harmless creatures from the order of Sirenia," she explains. "They are maimed and their scars are silent and painful illustrations of our actions. We kill for nothing. We do not recycle. We do not stick to our possessions or value them enough to care for them in the long run. Fur and animal skin easily becomes waste."
The horrors of the Bosnian war connect many of the works here. In "June Is June Everywhere", Kameric's hand printed black and white photographs depict bullet holes on the façade of the apartment where she once lived. In her installation named "Remains," Kameric was inspired by Ferida Osmanovic, a Bosnian woman who hung herself after being raped. Darko Bandic's photograph of Osmanovic's dead body found in a forest had sent shockwaves in Europe when the Associated Press agency published the image.
Kameric's multimedia installation and ongoing web project "Ab uno disce omnes" is installed in the basement. It is a cold and shocking work - an archive of recollections of the war that resembles computer servers placed in technology companies. Kameric describes the work as "a monument made out of data" and talks about how it "takes the form of a vast repository of data stored on a continually evolving, open source database server. It is conceived as a constantly expanding archive that exists both as a multimedia installation and an ongoing web project. I imagine it as a living memorial made out of data."
For Kameric, such connections between her experiences of war and documentary images are extremely personal. "For me, bringing them back is similar to an act of archiving," she says. "I am trying to make sure that they are not lost in memory."