The problem of being a woman continues to top the agenda in Turkey and around the world. The group exhibition, "Until it Turns Slightly Pink," brings female artists from different disciplines together and displays pieces that place women's problems at the center. Until June 5, artworks by Ayşe Bezenmiş, Gülsün Karamustafa, Katerina Belkina, Kezban Arca Batıbeki, Merve Denizci and Nihal Martlı are on display at the C.A.M. Art Gallery. The voices of women are oppressed by murder, rape and abuse and by being looked down on as the inferior gender. To survive outside the roles attributed to them by the patriarchal world, women sometimes bow down to the socially constructed rules or sometimes rebel despite the social aspects of gender difference. Ironically, women are made insignificant in real life, while being a focal point in the visionary world: They are almost nonexistent throughout history, while being the main subject in poems and novels; they are slaves to men who put rings on their fingers, while ruling the lives of kings in movies and fairytales. This duality is examined in this group exhibition.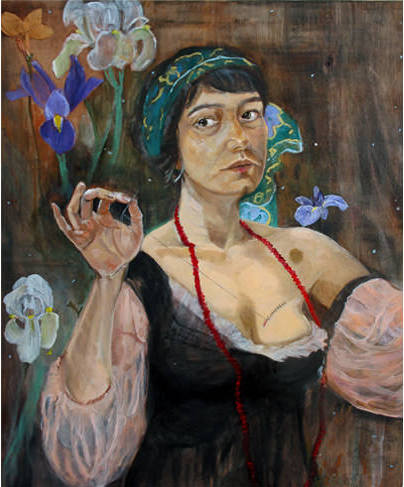 Born in 1986, Bezenmiş held her first solo exhibition, "Projection of Butterfly," at the Arte Istanbul Art Gallery in 2014. The artist, who creates extraordinary patterns in her drawings, makes compositions by bringing illogical concepts together, and she mostly uses images of animals, while doing so. Bezenmiş plays with the general structure of figures, deconstructs the familiar and studies characters in metamorphic platform.
Painter, filmmaker and sculptor Karamustafa explores socio-political issues in modern Turkey by using personal and historical narratives, addressing themes such as sexuality and gender, exile and ethnicity though her works. She participated in the 2nd, 3rd and 4th International Istanbul Biennials, the 3rd Kwangju, 8th Havana, 3rd Cetinje and 1st Seville Biennials.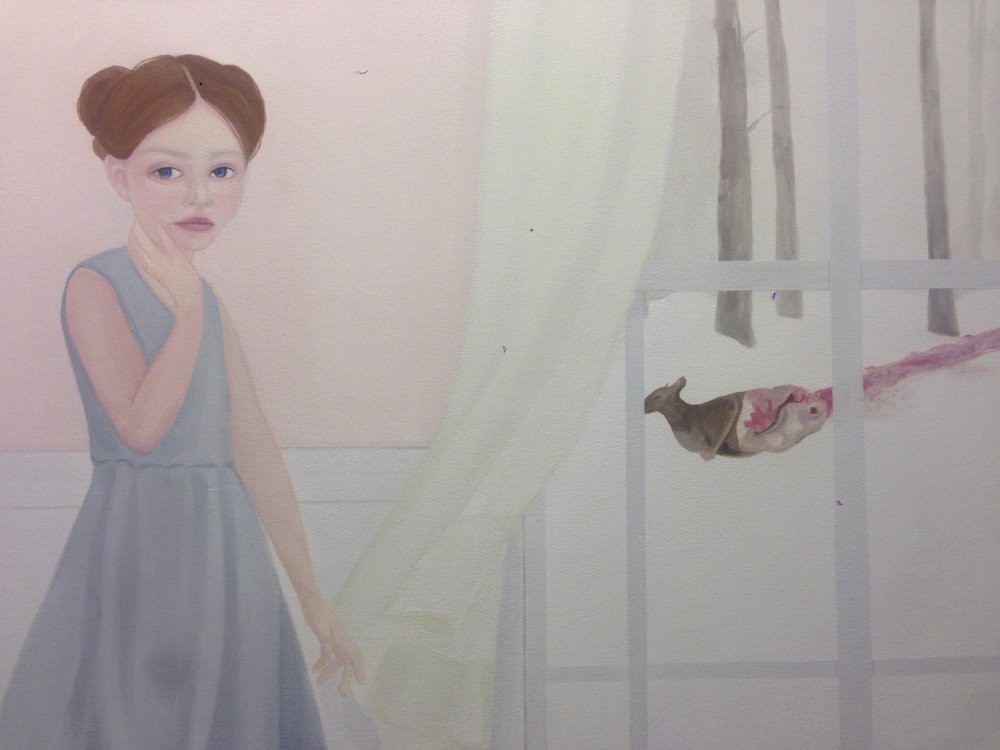 Contemporary Russian photographer and painter Belkina redefines the aesthetics of women in the 21st century with her work. She mainly focuses on portraits, especially self-portraits recent years.
Painter and photographer Batıbeki, the daughter of famous Turkish director, scriptwriter and producer Atıf Yılmaz, began her career by making illustrations and posters for magazines. Currently, she paints, takes pictures, creates installations and shoots short films.
Painter Denizci, who opened her first solo exhibition at the C.A.M. Art Gallery last year, is displaying her oil paintings and video works for the second time. She stands out with her paintings featuring small girls and horrific and mysterious figures.
Martlı, who lives in France, graduated from Hacettepe University and went to France for further studies and decided to settle down. Her artworks are being archived by Documents d'Artistes in Marseille, France.