With the start of the new year comes a plethora of new venues in Istanbul. From cafes to art complexes and even cabaret, there is something new for everyone to check out in Turkey's cultural capital. The following are some of the newest and most unique additions to Istanbul's cafe, dining, art and dance club scene:
Must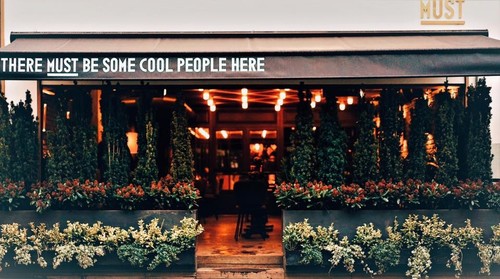 Newly opened in December, Must in Nişantaşı is just that, a "must-visit." It is not for nothing that there is an inviting sign over the front entrance reading, "There must be some cool people here," because Must has become both the hippest and most inviting new venue to take revolutionize the Nişantaşı social scene.
Located on Mim Kemal Öke Street and open from morning to night, Must could best be described as the ultimate neighborhood bistro, with relaxing puffy chairs, an indoor botanic garden, art pieces by well-known Turkish artists donning the walls and a menu that boasts comfort food delights such as eggs benedict, sliders, duck, black cod, potatoes with truffles and jumbo shrimp cocktails all at a reasonable price, especially compared to their neighbors in Nişantaşı, which happens to be one of the chicest neighborhoods in town. The music, specially crafted live DJ sets, start at 10:30 p.m. transforming the place into the ultimate chill out lounge.
Cult
Cult Arnavutköy is the new "place to see and be seen" in this prestigious neighborhood that lines the Bosporus. Consisting of three stories, the bottom level is a cocktail bar while the other two floors are devoted to the arts, such as painting and sculpture exhibitions and workshops. This is because, the arts are the main focus of this cozy but industrial-designed complex, which has fast become the stomping grounds for the creative arts community, including many famous television personalities that flocked to its opening in December.
With a promise to occasionally host live music performances, one they fulfilled at their opening by hosting soprano and "O Ses Turkiye!" star Asude Cemre İnci, Cult is a creative center-slash-cafe that is now very hip and happening, day and night. Open from 10 a.m. to 2 a.m., Cult serves up coffees, cocktails and snacks such as their signature tapas plate.
Pomelo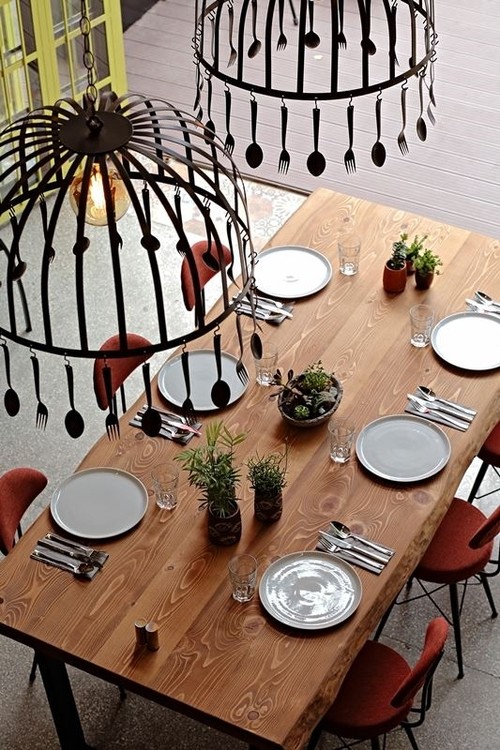 Pomelo is the newest addition to the number of creative new venues that have set up roots in Maslak's Atatürk Oto Sanayi Sitesi, the automotive industrial era that has since undergone a transformation with the inclusion of a variety of new spots such as Kolektif House, the co-working and creative platform space. Pomelo is a picturesque, inviting and beautifully decorated cafe that is open during the day in what also doubles as Istanbul's high-rise district.
With comfort food delights, such as shepherd's pie, quiche, soups, coffee cakes and oreo brownies to name just a few of the delish items that have featured on their daily rotating lunch menu. Healthy and delicious lunch and breakfast specialties are their staple with opening hours from 7 a.m. to 5 p.m. Definitely one of the most relaxing and satisfying lunch experiences to be had, while also being an excellent stop on a tour of this creative and fast transitioning 'Sanayi' neighborhood, which has fast begun to be called home to some of the hippest new ventures in the city.
Mr. Lucky
The newest addition to Café Set Up, the trifecta in café food, with set-up shops dishing up pizza, burgers and delicatessen delights in a light and airy, beautifully decorated venue overlooking the Bosporus and the old city of Sultanahmet in Setüstü Kabataş. A favorite dining, hang-out and work space for those in the know and locals from the expat-heavy and eclectic Cihangir neighborhood. Mr. Lucky is the newest addition to this eclectic character of Café Set-up, which over the past few years has transformed an area that once only had a make-shift tea garden in a parking lot that just happened to overlook one of the best views of the city.
The brainchild of Gökhan Dönmez, a former tennis pro, Mr. Lucky is located just down the street from Café Set-up and has on display the sportsmen's classic racket collection as well as vintage foosball, model planes, skateboards and a whole host of other games and memorabilia as well as books up for sale. A museum-like shop, this is definitely a must-stop if you're in this up and coming neighborhood.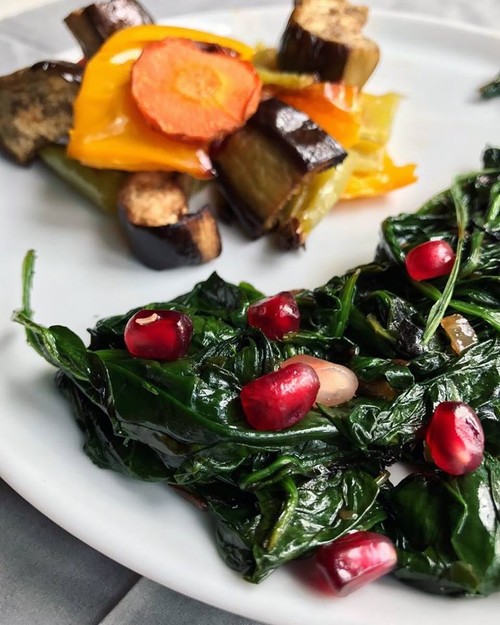 My Cabaret
The cabaret comes to town! Last month, My Cabaret opened in Etiler only to host some of Turkey's most-loved musical vocalists on its stage as diners sit at long adjoining white table-clothed tables for a fun and rambunctious evening of fasıl music, live performances and DJs closing out the night. This week alone, performers Cenk Eren and Soner Olgun will be gracing the stage. Guaranteed to be an entertaining, uplifting and grooving evening, you can enjoy while either dining on a four-course meal with unlimited local drinks, which ranges from between TL 150 ($39) to TL 400 depending on the date and performer. For dinner seating reservations are required, however it is also possible to attend the cabaret just for a drink. Open from 8 p.m. to 3 a.m. Wednesday to Sunday. So, no excuses, just go on an adventure and check out Turkey's cabaret scene, because you know no matter what, it will be a night to remember.
Clique
The newest and most happening nightclub in town is now Clique, a joint venture by well-known DJs Tangun, Cure Shot, Ateş Tezer and U.F.U.K. in the Suriye Pasajı in Beyoğlu's Asmalımescit neighborhood. Open on Saturdays and Sundays from 10 p.m. to 4 a.m., this is a two-story venue that boasts top notch DJs and sound system and two-different styles of music, dance and lounge. Entrance costs TL 40.
Alpi
If you are a fan of fondue, then Eataly is the place to go. The newly opened Alpi in Zorlu Center's prestigious Eataly, located on the top floor, will be serving up Italian winter classics across from a roaring fireplace and views of the Bosporus. All forms of fondue is the specialty at this eatery, which refers to itself as the "Italian Mountain Cabin."