The vision of a young mother, Esra Bebek, looking to create a multicultural environment for her own young one to grow and learn from, Artiz Kidz has been offering weekly workshops on "Art Journaling" for children ages 2-11 in English and Turkish at Ritzy Interior in Beykoz and at Raffles in Levent. What Artiz Kidz does is a different kind of journaling, referred to as "Art Journaling," which focuses in on art and specific artist's styles and leads to an entertaining activity resulting in the creation of a series of art pieces produced by the kids themselves.
Every week in the Artiz Kidz' art journaling workshops, the focus is on a specific artist. Workshops in the past have been on Andy Warhol and Pop Art, as well as on Matisse and painting their own handkerchiefs. The two-week "Winter Art Break" series, which will run from Saturday, Jan. 21 to Sunday, Feb. 5, will have classes three days a week, every Tuesday, Thursday and Saturday, in which they will be welcoming all young art lovers to learn the art of "Art Journaling."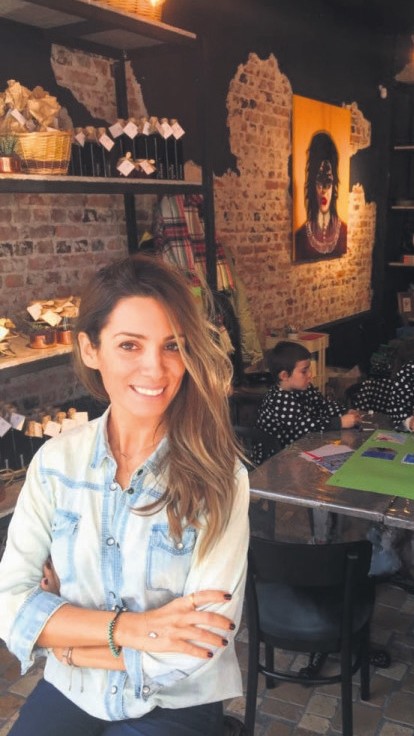 Esra Bebek
I had the opportunity to meet and speak with Esra Bebek, the founder of Artiz Kidz. Speaking in perfect English because she spent a decade in the U.S. working as a public relations expert, Esra shared with me how she came up with the concept of "Art Journaling" by recalling a distinct childhood memory of painting on a canvas in a park in Moda, explaining that it "opening the doors of another world for me."
As her own young daughter was growing up, she found herself seeking out "multicultural environments for her to enjoy, places where she can feel the sense of art," Esra explained. She added, "In Istanbul there are so many nurseries and kids' entertainment clubs, however I felt like something was missing in regards to art. I came to the realization that there were so many gym classes and craft activities for children, but there was nothing to do with kids that was both more art-oriented and fun."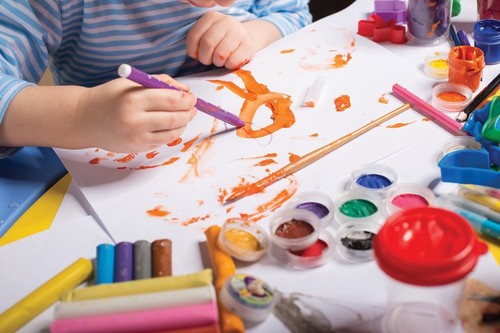 Esra had seen firsthand and a number of times that art was a great therapy method for children and also a good way for children to express and discover themselves. "So, I decided to initiate a program focusing on different artists, their techniques and artworks. My purpose is to integrate art into children's lives in a way that they can experience the arts more, understand it better and enjoy it. 'Making it easy to be understood and fun' is one of the key aspects of our practice," said Esra, explaining, "And thus, we came up with a qualified art class practice and named it 'Art Journaling'."
This project was given the name "Art Journaling" as it is a unique way of journaling that works for every child's level and competence. These courses, for which Stabilo is the product sponsor, are designed for children 2-11 years old. Just some of the artists covered during the program are Jackson Pollock, David Hockney, Henri Matisse, Frida Kahlo, Andy Warhol, Yayoi Kusama, Pablo Picasso, Van Gogh and more.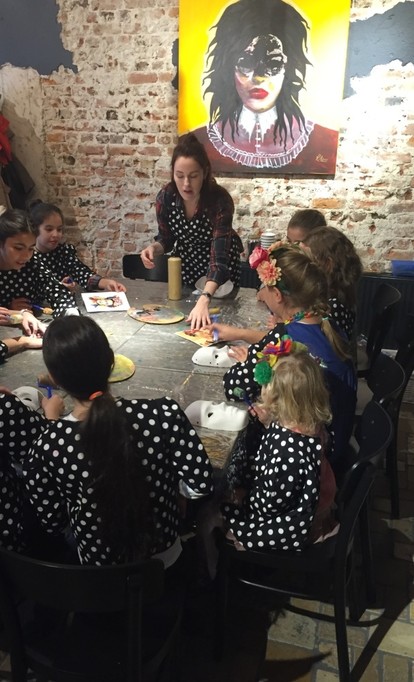 "These figures are primarily artists who have initiated new art currents. At the end of each art journal session, we have ten minutes of free art time in order to also have a little improvisational fun," Esra told me, adding, "For instance, while we are focusing on Jackson Pollock and his dripping technique, we color pinecones by splash painting and work on canvas and drip colors while listening to jazz."
"The best part is children love putting their signatures on their own works of art, which they get to take home, allowing them to create their own art portfolios," said Esra, explaining: "In what we call 'art journaling,' we focus on a different artist and analyse his/her technique and body of works in each and every class. In my opinion, our method of art journaling is actually a way of forming a basic art portfolio. I always believe that every child can write their own stories, this could be a journal or a piece of art and this is what art is; the way you express yourself."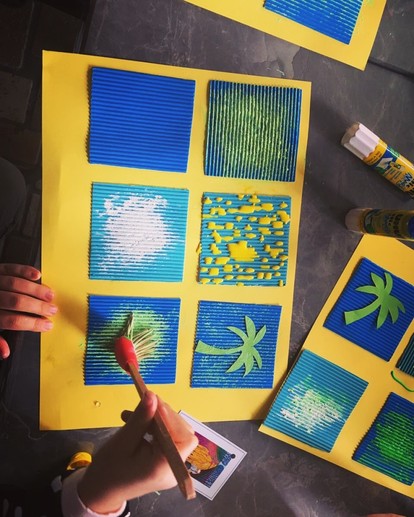 I asked Esra if foreigners ever attend her 'Art Journal' workshops to which she said, "Our art journals are designed for each and every art lover, both locals and multinationals, because we love to be multicultural! Every week we host many foreigners, as our classes are held in both English and in Turkish." I also asked her if mothers ever joined in on the experience and she said, "Yes, we welcome mothers of the 2 to 4-year-old children to join their little ones during the classes. However sometimes I see that mothers of 6 year olds and children even older also want to join in on what we are doing. This is an incredible experience for parents, and it's amazing to see how they enjoy sharing these moments with their children," said Esra. Every Sunday however, Artiz Kidz holds a workshop at Raffles, which coincides with their Sunday brunch, meaning parents can also enjoy a lovely meal while their children are becoming aspiring artists, while at Ritzy, they can have tea and coffee.
Artiz Kidz's "Winter Art Break" series will take place at Ritzy Interior in Beykoz's Çubuklu neighborhood, and every Sunday they have a session at Raffles, located in Zorlu Center in Istanbul's high-rise district of Levent. They also occasionally organize after-school art classes at some of the city's well-known private schools. For more information and updates you can check out their Instagram page @artizkidz or contact them at esra.bebek@artizkidz.com.