Whether you are in love, single or heartbroken, there is something going on in the city for everyone. With Valentine's Day just around the corner, check out the following Valentine's Day-themed events to embark on something new with your loved one or to take a chance on meeting someone new.
Museum of Broken Relationships
The travelling exhibition, The Museum of Broken Relationships, will be at İstinye Park from Friday, Feb. 3 to Sunday, Feb. 19. The premise of this art project is that before the exhibition visits a new city, they host an open submission for artifacts that are symbolic of people's heartbreaks. Each item on display is accompanied by an anonymous note from the donor sharing their story of lost love.
Martina Pavone Performance at Eataly
Esteemed vocalist and Italian expat Martina Pavone will be performing at Eataly for a very special Valentine's Day Concert that will take place at 9 p.m. and costs TL 150 ($40). Eataly will also be serving a very special Valentine's Day menu that includes carrot orange soup with baked celery, seafood salad with brown rice, baked spinach rose pasta, salmon filet and a "Torta di San Valentino."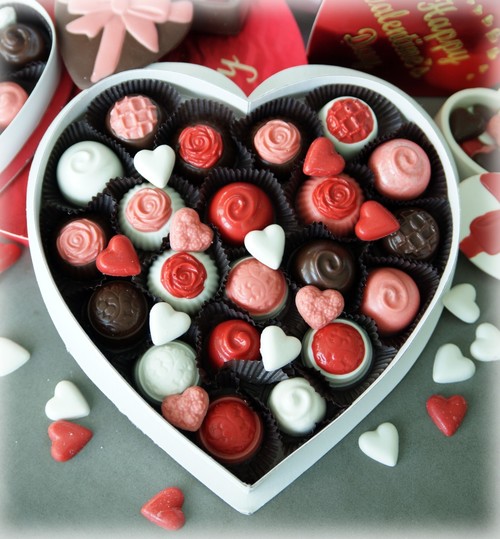 Storytelling night with Judith Liebe
Judith Liebe, Istanbul's resident storytelling expert and French expat will be performing a very special storytelling night at Nazım Hikmet Kültür Merkezi in Kadiköy. The performance wıill start at 8 p.m. and entrance costs TL 23.
Anti-Valentine's Party at Eskİ Beyrut
On Tuesday, Feb. 14 there will be an Anti-Valentine's Day party hosted by the Best Party Life at Eski Beyrut on İmam Adnan Sokak off İstiklal. This venue hosts specially themed events for Erasmus and exchange students so expect two floors of dancing, four different DJs and hundreds of youngsters celebrating the single life in a party that will go on from 10 p.m. to 6 a.m.
Anti-Valentine's Party at Taksim Beat Club Similarly, Taksim Beat Club, located on Yeşilçam Sokak off İstiklal, will also be hosting an Anti-Valentine's Day Party organized by Istanbul Student Life. This party will also go on all night long with doors open from 10:30 p.m. to 5:30 a.m. and free entrance.
Voyage to Love at Qubbe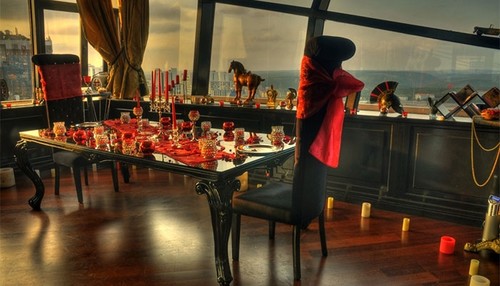 Overlooking the high-rise district from the 26th floor of the Seigenberger Hotel is Qubbe, a stylish restaurant and lounge space that will be hosting a Valentine's Day party with food from around the world accompanied by the mellow worldly tunes of Radyo Voyage DJ Fırat Yıldız. The menu includes caprese salad, Albanian pastry and grilled beef tenderloin. The cost for two including a complimentary bottle is TL 440.
Valentine's Day Chocolate and
Cupcake Course at Mövenpick
Located in the heart of Levent, Mövenpick Hotel Istanbul's Italian Executive Chef Giovanni Terracciano and television personality and popular Italian expat Danilo Zanna will be hosting a very special chocolate and cupcake making course on Friday, Feb. 10. This special Valentine's Day event, in which participants will get to take the desserts prepared home to give as gifts, will take place between 7 p.m. and 10 p.m. at the Skyline Club Lounge overlooking the city and costs TL 150 per person.
MSA Valentine's Day Workshops
On Feb. 14, the culinary arts academy MSA (Mutfak Sanatları Akademisi) in Maslak will be hosting a very special Valentine's Day workshops. The first two, which will take place during the day, will focus on desserts. The Valentine's Day Gifts workshop will take place from 10 a.m. to 2 p.m. and costs TL 170, will include learning how to make heart-shaped cookies, a red velvet vanilla and bitter chocolate log cake with an almond-orange filling and magnolia pudding with berries and bitter chocolate. The second workshop, which will take place from 10 a.m. to 3 p.m., will focus solely on the "Naked Cake," the newest trend in cake making which will include making red velvet naked cake with white chocolate ganache, red velvet and bitter chocolate sponge cake, strawberry Swedish buttercream and decorations and the cost is TL 220.
MSA will also be offering an evening workshop program titled "Sevgilim Menüm" in which participants will spend the night preparing the perfect Valentine's Day dinner. The menu includes jumbo shrimp in a honey soy sauce served with pineapple salsa, red risotto with scallops champagne, pecorino cheese and beets and a grilled filet of corb fish with wild greens sautéed with orange and pomegranate and micro sprouts with a tarragon aioli topped off by red velvet oreo truffle brownies, The course will take place from 7 p.m. to 11 p.m. and the cost is TL 190 and includes an aperitif and strawberries.
Valentine's Day Menu at Soffa Kitchen Workshop
Held at Soffa Mutfak Atölyesi located in the WOW Istanbul Hotels Convention Center in Yeşilköy, this Valentine's Day workshop will be the perfect opportunity to learn how to prepare a perfect romantic meal with your loved one. The dishes taught will be an arugula strawberry salad with humus, slow cooked lamb ribs, vegetable and dried fruits firik pilaf, chestnut chocolate volcano cake served with cream and strawberries, surprise mezes, snacks and two beverages or local drinks, which is all included in the price of TL 160 for the evening.