We've all been there, when you're crazing comfort food, a specific taste or you want to try out something new, but the ingredients just don't exist here in our local shops and so we have to order stuff from friends going abroad. While this is all good and fine, it is not a permanent solution to wanting to create a global kitchen here in your home. However, now there are a number of creative and user friendly online retailers that have brought some of those top ingredients here to Turkey. The following is a list of Turkey's top online food retailers where you can shop for gourmet food all from the comfort of your couch.
Gurmenet
For nearly three years now, Gurmenet has been "the" place to go to to seek out harder-to-find ingredients and specialty gourmet items. Their user-friendly website has nearly two dozen different categories, which includes their vast array of baking and cooking utensils and imported chocolates. There are 36 pages devoted solely to international cuisine and an entire section devoted to Asian foods as well as one for gourmet baby food. From those hard-to-find world cheeses such as provolone and maasdam to seafood items such as jumbo shrimp, salmon and roe, whole ducks and exotic fruit purees, dried mushrooms, goji berries, real vanilla sticks and the ever so elusive lemongrass, you can also find condensed milk, Monin syrups and prepared sauces such as Cafe De Paris Sauce, Bearnaise and Hollandaise as well as ready items such as jalapeno poppers, samosas and spring rolls. With delivery to your door by cargo, www.gurmenet.com is definitely the go-to address for one of the widest array of gourmet goods on offer online.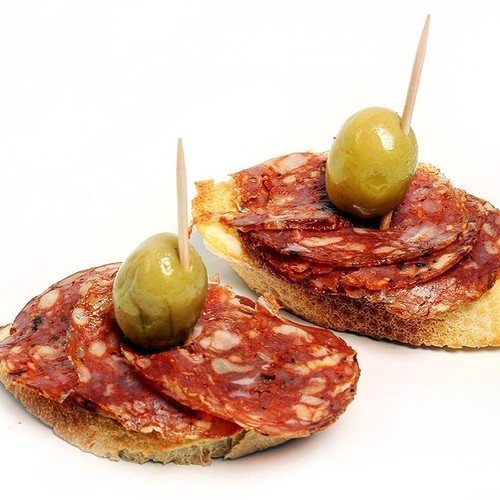 Trakya Tapas
Nefis Gurme
Nefis Gurme has it all, a loaded website with tempting products galore and not only a wide array of imported products but also offering some of the top gourmet products produced in Turkey. Among their hard-to-find products abroad such as black truffle and basil salts, wasabi peanuts, and spice mixes, such as tikka masala, imported cheeses and delicatessen meats they also have a wide array of global cuisine sauces, think Italian, Spanish, Indian, Mexican, Chinese and Thai and a sweets selection to make anyone's mouth water, including the coveted Biscoff spread and Hershey's kisses. They have an excellent website broken down into sections such as their "gourmet pantry," which has products like French mushrooms and their charcuterie, which sells specialty delicatessen meats by esteemed producers in Turkey such as Şütte and Palivor Çiftliği. They also have a "healthy living" section with gluten-free products such as pastas as well as vegan items like tofu döner, köfte and schnitzel. Definitely an appetizing website, check out www.nefisgurme.com to get the best of both worlds delivered to your door.
Asya Gurme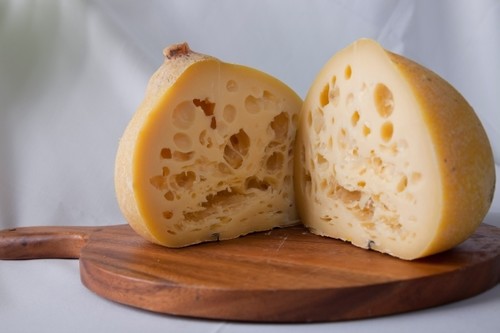 Asya Gurme is an online Asian foods retail shop where you can order specialty ingredients used in Chinese, Japanese, Thai and Korean cuisine. They have an extremely user friendly website that is also in English and provides wonderfully tantalizing recipes and instructive videos on how to use the ingredients on offer. You can learn how to make sushi, udon soup and Singapore noodles from their website as well as purchase sushi rolling kits, bamboo steamers and bento boxes. Some of their specialty items include frozen fresh udon and ramen noodles, spring roll wrappers, sushi, sauces such as sambal and satay and even random in demand items such as baked beans. Check out www.asyagurme.com to experience this innovative website that will inspire you to infuse some East Asian cuisine into your home in Turkey.
Palivor Çiftliği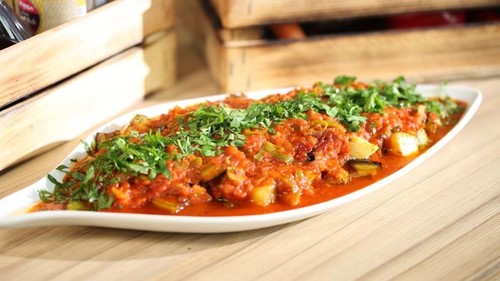 Şakşuka
Palivor Çiftliği is actually a farm, located in the forests of the Eastern Thracian province Kırklareli, that does both organic farming and eco-tourism. You can visit the farm or even buy a house there if you like, but for the couch potato, from their beautiful website you can also just buy their products and have it delivered to your door. Just some of their specialty goods are broccoli and spinach or tomato and pepper pasta shells, beet and carrot chips, international cheeses such as Swiss gruyere, mozzarella and emmental, they also have their own specially cured line of delicatessen meats such as bresaola, pepperoni and bratworst. In addition to gourmet sauces such as Cafe de Paris, BBQ and mustards, they also make their own peanut butter and chocolate hazelnut spreads. Check out their website www.palivor.com or see their items in action at their chain of cafes and charcuteries in Nişantaşı and in Bursa.
Yerlim
Yerlim is another excellent brand that has made its name in Turkey by producing fine organic products since the millennium. Started up at the Gürsel Tombul farm in Kuşadası, where you can visit and enjoy eating their products in the Değirmen Restaurant amongst a menagerie of animals and a lake and meander into their impressive Oleatrium Olive History Museum, the Yerlim brand has made its way into sales points all over Turkey. Their appealing website however offers all of their exclusive line of products that you can order to be delivered to your door. On offer, they have soup mixes, dried vegetables, fruits and organic jams, bread such as garbanzo and walnut raisin, their own tantalizing sauces such as harissa, arabiatta, walnut or green pepper tarator, sun dried tomato paste çemen, their own ketchup, vinegars, pickles and meze such as smoked eggplant and şakşuka, organic teas and of course olives and olive oil. Check out www.yerlim.com to see for yourself!
Saklı Orman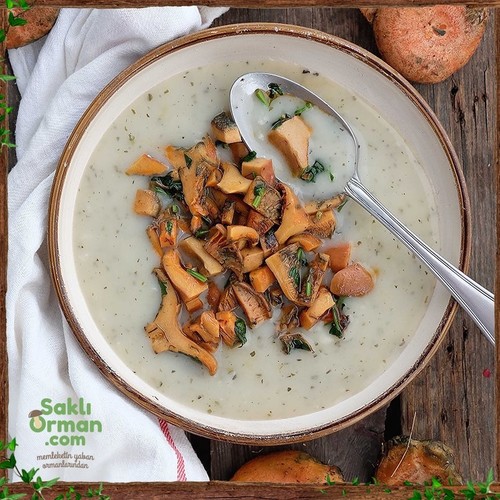 Exclusively related to mushrooms, this website's slogan, translated is "Order from the forests in the country that has the world's most delicious mushrooms," in other words Turkey. They offer a wide array of mushrooms picked by villagers in forests all over Turkey, which you can order on their useful website which was also last year's top pick for the Altın Örümcek, Turkey's website awards, winning in the food and beverage category. The website is broken down into eight sections each of which is devoted to a different mushroom, namely: Kuzugöbeği, porcini, sarıkız, borazan, sığır dili, padişah, truffle and kanlıca mantarı. In addition to selling the mushrooms themselves which you can purchase either, dried or fresh, they also offer a variety of supplemental products such as mushroom soup seasoning and sauces including their three-mushroom sauce and porcini cream sauce. Check out their award-winning website at www.sakliorman.com.