With its stunning geography, inspiring nature, interesting characters and vast history, coupled by the miraculous city of Istanbul, it is no surprise that there are a number of impressive Instagram accounts to come out of Turkey that are well worth a view.
Turkey's rising Instagram stars
@sserkan34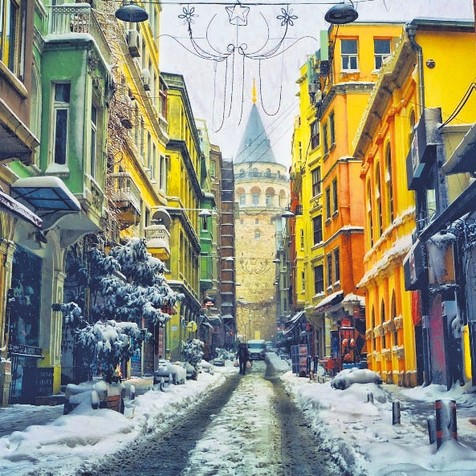 Serkan Demirci is a professional photographer with 193K followers on his Instagram account, which has stunning images of nature, landmarks skylines and architecture in landscapes and cityscapes of destinations throughout Turkey that are vividly filtered with surreal color schemes that make you melt a little on the inside.
@audiosoup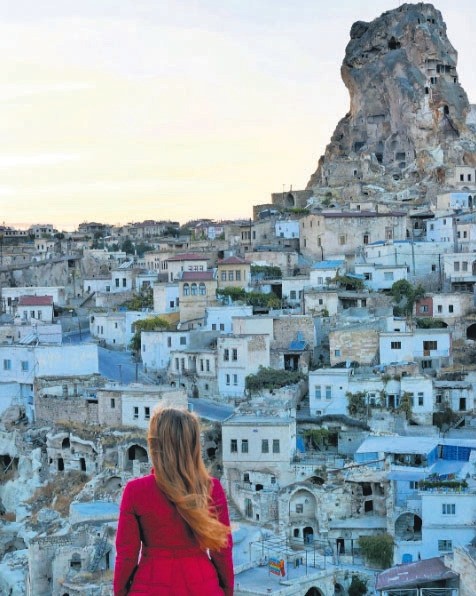 Çiler Geçici is a former music director of Beyoğlu's popular Hayal Kahvesi, who has since become an Instagram phenomenon for her picturesque photography of whimsical and mystical landscapes and city imagery from throughout Turkey and abroad, even such far-off destinations as Venice, Austria, Barcelona, Beirut, Mongolia and Tanzania although the main star is certainly her homeland of Turkey. In her new life as a photographer and Instagram sensation with 747K followers and over 7,000 posts on her Instagram account named Audio Soup, last year she also wed another popular Instagram figure in Turkey referred to as the "king of Instagram" (but only to her queen), Mehmet Kırali, otherwise known as "Civil King."
@civilking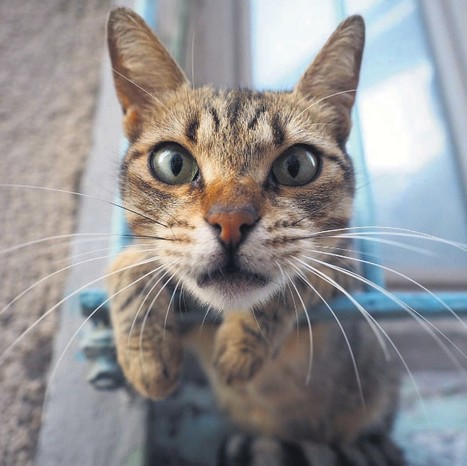 Mehmet Kırali is a street photographer whose Instagram page is devoted to Turkey and especially Istanbul's quaint characteristics. He also travels the globe, but his photographs of Istanbul imagery and especially the neighborhood cats as well as other animals, landscapes and weather changes from all over the globe have captivated the world of Instagram giving him 1.3 million followers on just 631 posts.
@mustafaseven
With 1.5M followers, Mustafa Seven could be considered one of the most popular Instagram photographers in the nation. Stunning images in color and black and white that capture Istanbul and destinations all over Turkey in captivating images that are well worth immersing oneself in to rediscover just how amazing Turkey and Turks can be.
@sefayamak
Hailing from Rize, Sefa Yamak is a professional photographer that has 918k followers of his Instagram account that sports spectacular stills of portraits and landscapes of nature in over 3,000 posts in black and white and color of Turkey and exotic destinations such as India.
@kiwiboy
Professional DJ and sound engineer Alpay İzer has 382K followers of his Instagram account Kiwi Boy in which he captures spectacular stills of landscapes and uses fish-eye photography to inspire and evoke emotions from viewers.
@cizenbayan
Doubling as a DJ and photography, Elif Tanverdi's Instagram account entitled "Cizen Bayan," in other words, "the drawing lady,"" takes its 155K followers on the adventure of her life traveling and working in Turkey and in chic destinations abroad.
@aydinbuyuktas
Aydın Büyüktaş's amazing digital edits of grand-scale photographs of Istanbul he takes using a drone and then warping the image with 3D software is well worth a viewing for a perspective of the city we could never capture with the naked eye.
@gezgincift
The dream couple on the dream vacation, travelling the world and documenting their captivating adventure with adorable, inspiring and colorful imagery followed by over 42K.
@mucahitmuglu
Hailing from Malatya, this university student-slash-photographer captures stunning images of Turkey's more remote locations in a more rugged and masculine manner that is certainly a relaxing sight for sore eyes as evident by his 38K followers.
@yoldaolmak
Photographer Kemal Kaya takes his nearly 86K followers on a colorful and picturesque adventure of the destinations he travels all over the world.
@istanbulfood
Tuba Şatana invites her nearly 26K followers into her own proverbial kitchen, equipped with appetizing imagery, inspiring dishes and informative reviews and culinary advice.
Istanbul on Instagram
The following are a number of innovative Instagram accounts featuring none other than Istanbul as the star:
@istanbulokurken
Translated in English, Istanbul Okurken means "While Istanbul is reading," which is exactly what this Instagram account is full of, images of people reading on public transportation in Istanbul.
@vapuring
Vapuring is an Instagram account devoted to photographs by people on ferry boat rides inside stunning Istanbul showcasing this unique form of transportation in a city in which in minutes through ferries you can be on another continent.
@nerdecekildi
In this Instagram account, which has over 36K followers, Kürşat Çetin tracks down locations throughout Turkey where famous films from the Yeşilçam era were shot.
@mahallemoda
This Instagram account with over 32K followers showcases images from the funky and quaint Moda neighborhood as well as shares reviews and info on cafes and events.
@beyoglusokak
This Instagram is devoted to the historical Beyoğlu district and images of all walks of life on its streets.
@istanbulstreetart
Discover Turkey's street artists and street art on this Instagram account devoted solely to graffiti murals from around the country.
@hayalleme
Muhittin Bayram's stellar account of Istanbul in history is the focus of this Instagram account, which shares photos taken from the 1850s onward of old Istanbul.