Lisa Morrow, an Australian expat from Sydney who is also a sociologist, writer and avid blogger, is the author of a new audio walking tour of the popular and picturesque neighborhood of Kadıköy, aptly titled, "Stepping Back Through Chalcedon: Kadikoy Walk." Explore this beloved and historical neighborhood through the eyes of an experienced expat well-versed in Turkish, who also just happens to be a successful writer on the country she has chosen to make her permanent home.

Morrow is also the author of the blog "Inside Out in Turkey" in which she provides valuable insight into Turkish culture and adapting to expat life. She has also written three books on Turkey detailing her unique experiences as a seasoned expat. Her first novel, "Inside Out in Istanbul: Making Sense of the City," was released in 2013 and was the precursor to her blog, which provides indispensable insight and an entertaining education on Turkish culture and its quirks.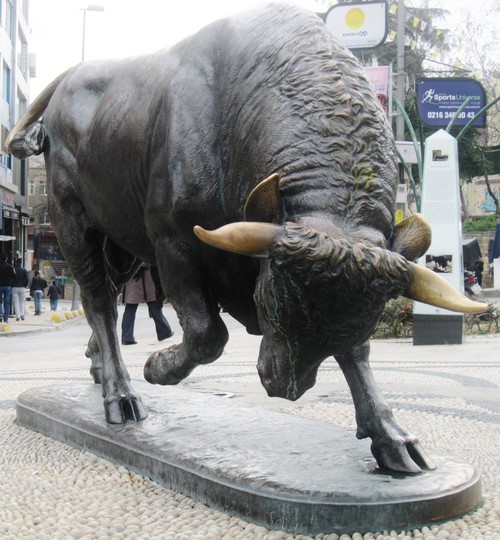 Through writing, she tries to dispel popular myths and misconceptions about Turkey and to scratch away the culture's seemingly mundane surface to reveal the deeper complexities of this unique bridge between Europe and Asia, East and West.

"Exploring Turkish Landscapes: Crossing Inner Boundaries" is a collection of stories detailing Morrow's transition from being a visitor to a resident in the country she now calls home, while her latest work is a full-length travel novel called "Waiting for the Tulips to Bloom: Adrift in Istanbul," "Which further explains what prompted me to move over here permanently in 2010, and the drama and joy involved," she said.

Morrow first backpacked through Turkey in 1990 and ended up spending several months in Cappadocia. She then returned in 2002 for a spell in Kayseri to teach English at Erciyes University. In 2010, she made the permanent move to Istanbul and after living on both sides of the city, she has since made Kadıköy her home, all the while discovering its intriguing past.


Being where she regularly shops, walks and socializes, researching and writing about the forgotten secrets of this historically multicultural neighborhood on the Asian side of Istanbul to produce a tour sharing her discoveries, was an enjoyable and rewarding experience, she says.

Lisa used VoiceMap to create her audio tour of Kadıköy titled "Stepping Back through Chalcedon: Kadıköy Walk," which was released on Feb. 20, 2017. In it, she has combined her love of the area with her fascination with history to create a unique walk that shares many lesser-known facts and details about this long-standing and much loved neighborhood straddling the Marmara Sea and Bosporus Strait.

Kadıköy is an area barely covered by English guidebooks, and what is covered mainly consists of highlights, Lisa explained. She set out to create this very unique and interesting audio tour of Kadıköy in English, which she has compiled by asking a lot of questions in Turkish and doing a vast amount of research on websites written by Turkish historians and bloggers.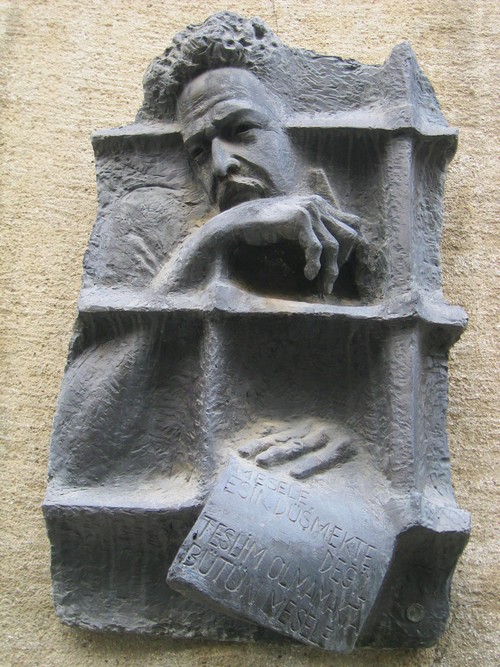 This relaxing walk is 60 minutes long and covers a span of three kilometers with, the main attractions being, Ali Muhiddin Hacı Bekir, the Church of St Euphemia, Bahariye Caddesi, the Süreyya Opera House and the Nazım Hikmet Culture Center.

"You'll discover the heart of Kadıköy, from the end of the Ottoman period to the beginnings of the Orthodox church, then the tumultuous and positive changes wrought by a passion for all things modern and European in the 20th century. You'll learn how the district rose out of the shadows of the old town in Sultanahmet on the other side of the bay, and enter a maze of fascinating small streets where you can visit specialist Turkish sweet shops, discover the history of saints, all the while immersing yourself in a world of would-be revolution and intrigue. On the way, you'll learn about Turkey's multicultural past and the people's love of music, literature, cinema and theatre, as you immerse yourself in the everyday life of contemporary Istanbul. The tour ends at Kadıköy's famous bull statue, the neighborhood's much loved mascot," Morrow said about in her tour.

The tour begins at Kadıköy iskelesi, also known as Kadıköy Pier. However, since there are several piers in Kadıköy, it is important to note that this tour starts from the largest one, currently serving Eminönü and Karaköy, located on the European side of the city.

This walk can be done at any time of day and certainly in any season, however, the sweet shops she guides you through are open from 8 a.m. to 8 p.m. every day, while the local churches will only be open to visitors on Sunday. Morrow recommends taking a break at the famous sweet shop, Ali Muhiddin Haci Bekir, for a Turkish coffee and a traditional sweet during the tour. Her personal favorite is "badem ezmesi," also known as marzipan, which comes in what she calls "wickedly good flavors." Morrow also recommends finishing the walk around dinner time and heading back to Viktor Levi, which is hidden between the historical buildings of Moda, for a lovely meal in a spectacular courtyard garden setting.

Morrow used VoiceMap, a recently launched mobile application for iPhone and Android devises, which uses cutting-edge GPS technology and the age-old art of storytelling to change the way people experience cities. "VoiceMap is a publishing platform for location-aware audio tours - or, with less jargon and more poetry, a way of seeing the world through another person's eyes," explains CEO and co-founder, Iain Manley.

After downloading the app and selecting a route, VoiceMap users can put their phone in their pocket and follow a storyteller's voice through a particular neighborhood, while anecdotes, commentary and opinions play automatically at specific GPS locations.

For example, stopping at a quiet side street, Lisa says: "This is Sivastopol Street. It's likely the street was named by one of the more than 200,000 Russian refugees who landed along the Bosporus shores, after the Bolshevik's seizure of power in Russia in the October Revolution of 1917. The majority of Russians had left Istanbul by the end of the 1920s. But people of Greek descent who were born in Turkey, called the 'Rum population,' were thriving." Lisa's audio walking tour of Kadıköy's lesser-known history is an immersive and entertaining experience about the area once known as the ancient maritime town of Chalcedon that will leave you with a whole new understanding of Istanbul's history.

To download the walk, which costs $6.99, visit: https://voicemap.me/tour/istanbul/stepping-back-through-chalcedon-kadikoy-walk