Pınar & Viola, consisting of Pınar Demirdağ and Viola Renate, are redefining the concept of digital prints, creating epic images that have been used in a variety of mediums, from Adidas posters to Seranit porcelain and are now featured on a number of products in IKEA's new Stunsig Limited Edition Collection.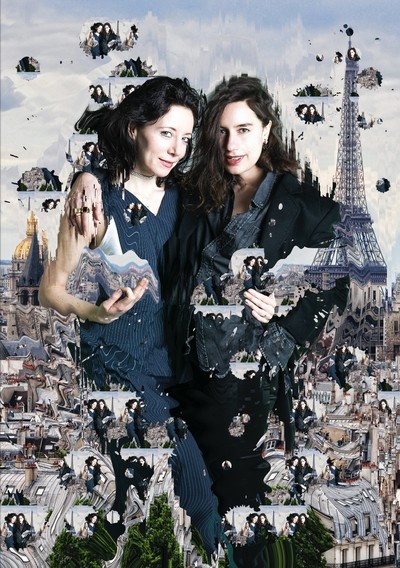 Pınar Demirdağ and Viola Renate
The Stunsig collection is one of IKEA's newest innovations, in which they invited six designer teams and artists to create a collection of prints, which will then be applied to a variety of everyday items such as quilt covers, boxes and porcelain and Pınar & Viola are one of them.
IKEA's new limited collection line presents the perfect synergy for Pınar & Viola, whose work they describe as "image couture". In other words, they painstakingly craft and create highly styled digital images that are colorful, innovative and absolutely stunning. What they create in their works are alternate universes taking the viewer a big step away from the expected through introducing a whole new way of conceptualizing prints.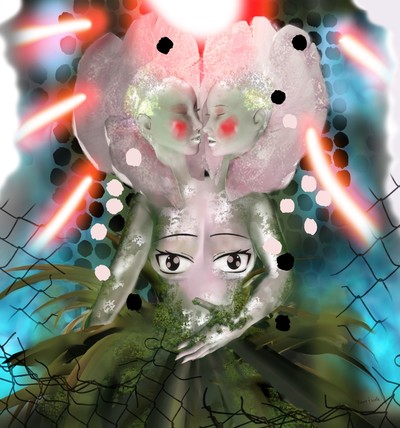 As Pinar Demirdağ, the Turkish half of Pınar and Viola tells me, when I asked them what stems behind as their mission in making these prints. "In short, to make the world a better place. We recognize that images, visuals and prints surrounding us can be a very effective way to convince people for a positive change. Thus, we use the power and charm of images and our future-forecasting radars to make socio-cultural issues attractive."
IKEA asked Pınar & Viola to create prints that would attract, inspire, and surprise people all over the world. They wanted prints which would make them dream. In response, Pınar & Viola created a collection which, they describe as "an invitation to embrace the other, the stranger, the unknown and the alien and to celebrate the similarities and differences simultaneously. Our IKEA prints are spaces for differences, existing side by side in visual landscapes," said Pınar, explaining, "We made four different landscapes where different creatures live, from folkloric to romantic, to surrealistic. Embodied in four different worlds are the themes of forest creatures, sweet alien, the birds and the bees and the Gaudi giraffe." IKEA has used the collection on various products, from bed sheets to notebooks, t-shirts to porcelain sets and from boxes to carpets, Pınar explains, in their limited collection line available as of June, 2017.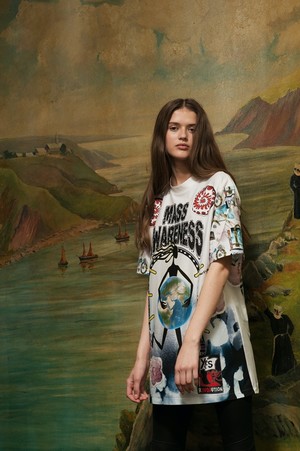 Pınar & Viola are an eclectic digital design duo made up of Pınar Demirdağ and Viola Renate. While Viola hails from Holland, Pınar is from Istanbul; however she was born in Montreal, Canada. With a design degree and graphic design masters, her studies took her to Amsterdam for her second master's degree, where she and Viola created their brand and later moved to Paris.
"Then, somehow I started to believe I could make the world a better place by using the power and charm of images and graphics. Because, I realized that criticism of the current is important yet it's a terrible tool if you want to create a fundamental change. If you want to catch people's attention, you need to use charm and mystery where they need to make an effort to get you. Thus, I decided to study various sign, symbol languages, to master visual languages and subliminal visual conviction techniques in order to create new icons and idols to penetrate in the minds of the contemporary," explains Pınar.
Now, she is part of Pınar and Viola, who have a developed a unique work method which is to launch image, print collections each year, similar to the way fashion designers have collections of clothing about the future of garments, "we launch collections about the future of prints while taking into account future trends and desires," said Pınar. Similar also to the fashion industry, is their concept of "Image Couture." Couture, which Pınar describes as the art of creating finely crafted products, combined with the concept of creating an image is what lies behind their work, which they also describe in a TedX Reset talk in 2015 on the "Necessity of Inventing Own Specialism."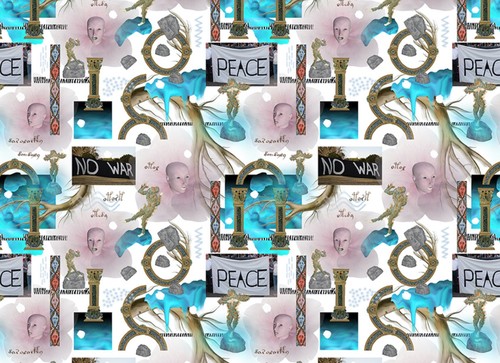 "Our career as artist using prints as their medium also evolved through the brand partnerships we made. Leaders in their line of expertise have been commissioning us to conduct image innovation in their sector, or to revamp their traditional visuals. For example Adidas HQ commissioned us to make contemporary sports posters while rejuvenating their archive," shares Pınar, adding "Seranit commissioned us to make a 72-piece artistic industrial porcelain which is a first in the porcelain industry and we lived on top of a mountain covered in snow for three months. And of course the latest, IKEA hired us to embellish their items with our contemporary artworks." You can check out their line online at http://www.ikea.com/ms/en_AA/ikea-collections/stunsig/index.html.
While their next line will be released in December, their latest collection, which you can check out on their website pinar-viola.com is called Healing Prints, a collection of contemporary signs and symbols for ecology and peace. "We studied different healing techniques and positive appealing images to make people want to heal themselves. These prints include: healing with silence, healing from capitalism, coral gardener in Bali, Paris heart club, the emancipation of flowers."