Oct. 3 - Spoken Word Istanbul at Arsen Lüpen
As an expat in Istanbul, if you haven't checked out the lively Spoken Word scene yet, you are way out of the loop. Spoken Word Istanbul is a multilingual open mic night in which anyone can take the stage for 6 minutes to perform in front of a crowd. It is a great opportunity to showcase your talents or to check out the city's poets, singers, stand-up comedians, writers, actors, you name it. This event has even been written about in The Atlantic. Spoken Word Istanbul is held every Tuesday from 8:30 p.m. to 11:30 p.m. at Arsen Lüpen, located on Mis Street in Beyoğlu.
Oct. 4 - Kolektif Istanbul at Ziba Street Party
Kolektif Istanbul are one of the city's most-rooted musical collectives. It was started up by a French expat, bagpipe and saxophonist Richard Laniepce, and his wife Aslı Doğan on the vocals and trumpet, over a decade ago. Joined by Talat Karaoğlu on the clarinet, Tamer Karaoğlu on the keyboard, Ertan Şahin on the tuba and Batuhan Büyükdoğan on the drums, Kolektif Istanbul play a fusion of Balkan melodies and wedding songs with funk and jazz.
An excellent group to groove and live, they also have four albums under their belt. You can check them out at the Ziba Street Party, which will take place this Wednesday, Oct. 4, from 8 p.m. to 2 a.m. with free entrance at Ziba, located in the Tom Tom neighborhood of Beyoğlu.
Keep in mind that later in the month, Kolektif Istanbul will also be performing at Moda Kayıkhane, the newest and most impressive live music venue to hit the shore of this popular neighborhood of Kadıköy. The concert will take place on Wednesday, Oct. 28 from 10 p.m. to 1 a.m.
Oct. 5 - Kristian Lind Trio at The Badau
Kristian Lind is a Swedish expat and double bass player who has an album and is working on a second. Lind has performed with many Swedish and international jazz legends. On Thursday, Oct. 5, he performs with his trio consisting of pianist Yiğit Özatalay and Mustafa Kemal Emirel on the drums at The Badau in Yeldeğirmeni starting at 9 p.m. Entrance is TL 30 ($8.35) and reservations are recommended.
Tonight, Tuesday, Oct. 4, Kristian also takes the stage alongside Polish saxophonist Angelika Niescier at the Nardis Jazz Club in Galata at 9:30 p.m.
Oct. 5-8 - Oktoberfest by Yabangee
Yabangee, the website run by and geared toward foreigners in Istanbul and now also İzmir that offers advice, reviews and informs of events, while also hosting a few themselves, will be throwing two separate Oktoberfest parties in Istanbul and İzmir. They will be held at the spacious and comfortable By Bahce, located on Kumbaracı Hill in Beyoğlu, while the İzmir version will take place on the same dates at Sardunya in Alsancak.
Oct. 10 - Thelonious Monk commemorated at Nardis
Nardis Jazz Club will be celebrating the 100th anniversary of the birth of legendary jazz musician Thelonious Monk with a performance by Tolga Bilgin on trumpet, Engin Recepoğulları on saxophone, Kaan Bıyıkoğlu on piano, Ferit Odman on drums and American expat Matt Hall on bass.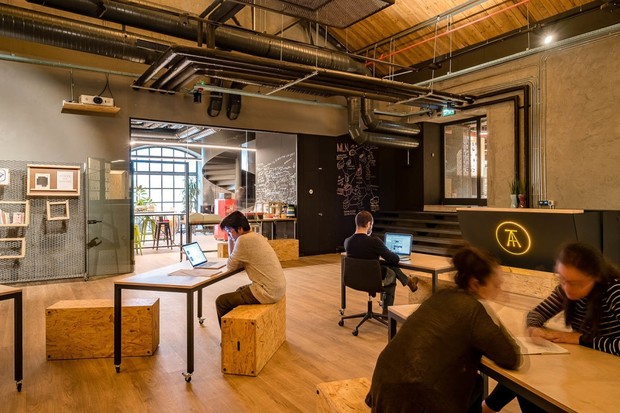 Oct. 17 - Yabangee Trivia Night #7 at Bunk Roof
On Tuesday, Oct. 17, the expat-oriented website Yabangee joins forces with Bunk Roof, a trendy top-floor terrace venue situated atop the 170-bed luxurious hostel of the same name in Harbiye, to host the seventh of their Trivia Night series. This is a great opportunity to mingle with other expats while testing your knowledge and possibly even winning a prize. Teams are six-person maximum, doors open at 7 p.m. and the quiz will begin at 8 p.m. while entry is TL 10.
Oct. 19 - Monality at Mentha Karaköy
On Thursday, Oct. 19, Allen Hulsey and his newest musical venture in which he is joined by Erdem Tunalı in performing techno and ethnic electronic dance music while using live vocals and instruments such as electric guitar, synths and even the bağlama. The event will take place from 9 p.m. to 3 p.m. at Mentha Karaköy and tickets are TL 30.
Oct. 19-20 - Spin at Nardis and The Badau
On Thursday, Oct. 19 Spin, a jazz quintet featuring saxophonist Yahya Dai, joined by French pianist Jeff Giansily, guitarist Sıtkı Sırtanadolu, bassist Kağan Yıldız and Ferit Odman on drums perform at Nardis Jazz Club at 9:30 p.m. and at The Badau Istanbul on Friday, Oct. 20. Entrance is TL 40 and reservations are recommended.
Oct. 27 - Country for Syria at Hangart
Country for Syria is an international group based in Istanbul that performs a fusion of American country music and Middle Eastern melodies. Started up by American accordionist Owen Harris and guitarist Bashar Balleh, a Syrian from Latakia, they are joined by Spanish clarinetist Juan Bayon and guitarist Başak Oktay.
They aim to bring awareness to the plight of refugees worldwide and donate proceeds from their shows to help those displaced. They perform at Hangart, a performance space in Kadıköy's colorful mural-laden Yeldeğirmeni neighborhood and will take place from 8 p.m. to 10 p.m. on Friday, Oct. 27. Occupancy is limited so reservations are mandatory and tickets are available for TL 30 at the door.
Oct. 30 - Expat Spotlight at ATÖLYE
Expat Spotlight is a monthly talk series that showcases the inspiring contributions being made by Istanbul's diverse international community to the city's cultural, sporting, humanitarian, and business spheres. Held in collaboration by Yabangee and ATÖLYE, a performance venue located in the historical Bomonti Beer Factory, in the neighborhood of the same name, this month's theme is "Creatives in Istanbul" and will have a half-dozen or so expat speakers, who share moving stories, reflect on personal experiences and participate in a resourceful dialogue. The event is free; it takes place in English and starts at 7:30 p.m., with doors opening at 7 p.m.
Of course, I haven't forgotten about Halloween... Keep your eyes peeled for a whole feature on the best ghoulish parties and monster bashes that will be taking place in Turkey within the next two weeks.