Growing in popularity each year, this year GameX 2018 is set to be the biggest. Taking place at the 120,000-square-meter Tüyap Fair and Convention Center over four days starting this Thursday, Sept. 6 to Sunday, Sept. 9, visitors will have the opportunity to check out all of the newest games and gear on the market. This year the fair will take place in twice the area as years prior and as always, representatives from Turkey's biggest game developers and brands as well as well-known YouTubers and Streamers in the world of gaming will be there. In addition, there will be workshops, cosplay contests, drone and robot races, esports tournaments, indie games, a virtual reality networking area and even a Geek Bazaar.
Let's face it, the most entertaining and certainly most colorful element of this event is the vast interest that has developed in Turkey for cosplay. Cosplay is the art of creating costumes and performing as a character from games, films, books, cartoons, anime and manga. Many visitors at the fair will be showing up in creative and extravagant costumes, with some even competing in the highly anticipated GameX Cosplay Contest.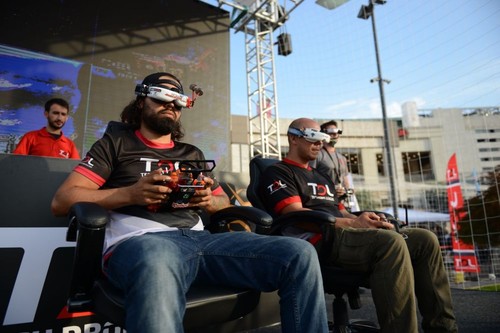 Anyone can complete in the cosplay contest by simply filling out a form on the website and enter the fair as a visitor; however, 60 percent of the costume needs to have been prepared by the person donning it.
This brings us to the Geek Bazaar, another popular component of the GameX convention. The Geek Bazaar is where visitors will be able to purchase handmade costume items, figurines, accessories and memorabilia, such as t-shirts of characters from games, TV shows, films and animation.
There will also be a number of tournaments, such as e-sports, taking place during the convention. Esports is the practice of playing organized multiplayer video game competitions. This is another branch gaining popularity in Turkey and the Youth and Sports Ministry has even established an esports federation.
For some, however, the drone and robot races may just be the most exciting part of this four-day event. Large-scale areas will be designated for both the drone and robot races, which will certainly be an entertaining spectacle to watch.
The GameX convention will also have an Indie area in which independent game developers, who do not have financial support or publishers, will be able to share their ideas with interested parties. On the same note, the fair's B2B area, in other words business-to-business, will allow for people to mingle, expand their networks and make connections with leading industry names in the gaming world. There will also be awards given out in a variety of related categories, including "best games," "most anticipated game," "best eSports team" and "best YouTube and streaming personalities," to name just a few. Workshops on relevant topics, such as game developing and publishing and cosplay, will also be taking part on the sidelines of the fair.
There will also be seminars held by Oyunder, the Game Designers, Developers, Producers and Publishers Association on the game sector throughout the four days. There will be 12 seminars given over the course of three days between Sept. 6 and 8 geared toward those closely involved or interested in the sector. Attendees are advised to sign up prior to attend, which is possible on the GameX website. Topics range from "How game companies should develop relations with players," "The future of eSports," "The present and future of gaming in Turkey," "What you need to know about game entrepreneurship," "Building a business in the game industry" and "Women in Gaming in Turkey," to name just a few. There will also be representatives from Chinese and Finnish game companies on hand to discuss the differences in their gaming industries.
Tickets for the fair are available through the GameX website at www.gamex.com.tr.
Entrance is TL 15 ($2.30) on Thursday and Friday and 20 TL on Saturday and Sunday or you can purchase a full four-day ticket for TL 50. There is also a VIP option for TL 100 which allows priority entrance to the fairgrounds, which means you won't be waiting in line to enter for the entire event. Children over the age of 12 will be able to enter on their own, but those under that age must be accompanied by an adult.
Though getting to Tüyap is no easy feat as its location in Büyükçekmece is admittedly out of the way for most, there is a convenient Metrobus line that goes all the way from Söğütlüçeşme to Beylikdüzü, and the final stop takes you to the Tüyap Fair Center.

Istanbul's very own Comikon comes to town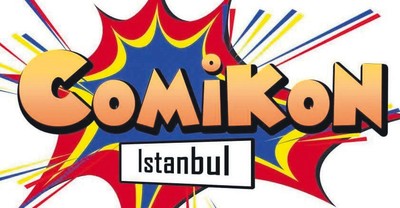 Comikon-Istanbul will be going into its second year this year taking place over the weekend of Sept. 28 to 30 at the Caddebostan Cultural Center. This event is a gathering of creative artists and those involved in animation and cartoons. There will be over 50 seminars, conferences, panels and workshops and a special anime premier. There will also be Street Fight tournaments, FRP games, cosplay workshops, K-Pop dance performances, an Anisong Grand Prix singing competition and an anime trivia quiz to name just a few of the entertaining activities and events planned. Entrance is TL 25 per day for students and TL 40 for general admission with tickets for the full three days available for TL 65 and TL 100, respectively.