After taking a summer hiatus, many popular ongoing event series organized by foreigners resumed their schedules for fall, making for a number of great opportunities to get out there and mingle with the expat crowd; whether it is by testing your skills, learning about different cultures or even getting a good giggle.Here's what's going on with the expat community this month:
Oct. 2 - Spoken World Istanbul
Held weekly on Tuesday nights starting at 8:30 p.m. at Arsen Lüpen in Beyoğlu, Spoken Word Istanbul is the city's sole multicultural open mic event. An opportunity for anyone inclined to take the stage for six minutes to perform for an audience, this free event is a popular one amongst members of the expat community both taking the stage and as the audience.
Trivia nights are a great way to test your skills while meeting new people and luckily, Istanbul has a few different ones taking places each month. The first trivia quiz in English for the fall will take place at Irish Pub the James Joyce in Beyoğlu on Wednesday, Oct. 3 starting at 8 p.m.
Oct. 4 - Stand-Up Turkey: Season Premiere
Every month, Stand-Up Turkey showcases eight up and coming comedians from all over the world at a show held at BKM Mutfak Çarşı. The series resumes this Thursday, Oct. 4 from 9:30 p.m. to 11 p.m. with doors opening at 9 p.m. Tickets are TL 39.50 ($6.60) and are available on Biletix and at the door.
Oct. 6 - Istanbul&I orientation
Istanbul&I is a nonprofit youth organization dedicated to volunteering for social impact with the disadvantaged and displaced. Speaking clubs and cultural seminars are just some of the great programs they have going on. On Saturday, Oct. 6, Istanbul&I will be holding an orientation for anyone interested in becoming a volunteer from 7 p.m. to 9 p.m. at their center in Karaköy.
Oct. 5-7 - Thai Cultural Activities Roadshow
In celebration of 2018 being the Thai-Turkish Reciprocal Year of Culture on the 60th anniversary of the establishment of diplomatic relations between the two countries, the Royal Thai Embassy is presenting a Thai Cultural Activities Roadshow that started in Ankara over the weekend and will be in Izmir and Istanbul this week. The events will feature performances of Thai traditions such as muay thai, fashion and dance.
In İzmir the roadshow will be taking place on Oct. 2 and Oct. 3 at the Ahmed Adnan Saygun Sanat Merkezi in the afternoon until 9 p.m. The roadshow then moves on to Istanbul for a Thai Cultural Activities event held at the Grand Pera Taksim on Friday, Oct. 5, from 4:30 p.m. to 8 p.m. On Saturday, Oct. 9, there will be a Textile Exhibition and Fashion Show at the Grand Pera Taksim starting in the afternoon and running until 9 p.m. Then, on Sunday, Oct. 7, there will be a Closing Ceremony of the Thai Cultural Activities Roadshow held at the Cemal Reşit Rey Theatre.
Oct. 13 - Pop-Up Dinners presents: Malay Makan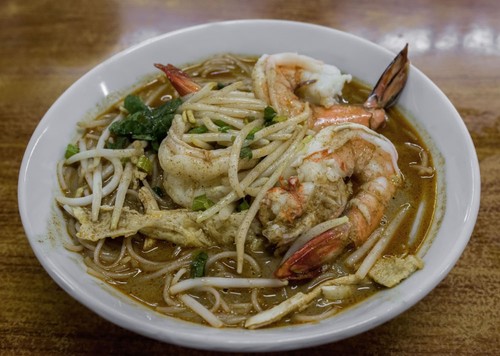 On Saturday, Oct. 13, Pop-Up Dinners Istanbul, which is a themed dinner event held by a Singaporean-Dutch expat and former restaurateur from her home in Cihangir, will be hosting a meal entitled "Malay Makan." Kay will be displaying her culinary and cultural ties in this special dinner showcasing Malay food, which she describes as a mixture of Chinese, Indonesian, Thai and Indian Cuisines. The guest list, which is posted on the Pop-Up Dinners Facebook page, fills up quick for this dinner, which starts at 8:30 p.m. and is a great opportunity to dine on a gourmet feast while meeting new people in a cozy environment.
Oct. 13 - Improv in six languages
"The Sabir: Mediterranean Improvisation Theater Project" presents their show in Istanbul for the first time on Saturday, Oct. 13 at BKM Mutfak Çarşı in Beşiktaş. Improv theater actors from eight different Mediterranean countries, namely Turkey, Italy, France, Spain, Tunisia, Algeria, Malta and Israel will be performing long form improv in their native languages based on storytelling aiming to build bridges across countries, cultures, languages and religions. Tickets are TL 39.50 and available on Biletix. There will be two performances of this special show held on the day with the first starting at 7:30 p.m. and the second at 9:30 p.m.
Oct .17 - Trivia Night and Cihangir Cool
The expat community platform Yabangee will be holding their 14th Trivia Night this month on Wed. Oct. 17 at Arsen Lüpen Beşiktaş. There are a maximum of six members to a team, questions are read out in Turkish and in English and the quiz starts at 8 p.m. Entrance is TL 20 but the proceeds go to benefit the Cihangir Cool for Cats Organization that volunteers to assist street animals.
Yabangee hosts a number of event series such as their themed-music nights that take place on Thursdays and Sundays at Beat in Beyoğlu. This month alone the themes include a pirate night, a hip-hop night and an evening devoted to The Great Gatsby. Entrance is free and the parties start after 10:30 p.m.
Oct. 23 - Expat Spotlight #15: Technology
Every month, Yabangee also organizes a talk series, in which expats as guest speakers share their experiences and innovations in Istanbul based on a wide spectrum of themes. The theme of this month's Expat Spotlight will be technology and it will take place on Tuesday, Oct. 23 at ATÖLYE, located in bomontiada. This event, which takes place in English, will begin at 7:30 p.m. and entrance is free.