The Grand Bazaar mobile app includes an up-to-date map of the historical trade center of Istanbul, which provides necessary information and a store directory.tural experience, Turkey is just like any other country: You need guidance and support while you are getting your bearings. Luckily, there are good mobile apps with English support out there that will cover your basic needs and make your first few months in Turkey much easier.
Grand Bazaar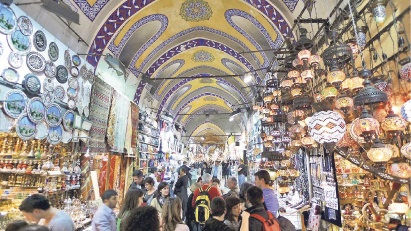 The Grand Bazaar mobile app includes an up-to-date map of the historical trade center of Istanbul, which provides necessary information and a store directory.

Whether you are a tourist, an expat or a native Turk, the Grand Bazaar is a must-see for everyone. Surrounded by a strong cultural heritage and nostalgia-filled stores, it is basically the first-stop to accessing Turkish culture and hospitality. But with thousands of different shops and dozens of twisting streets, it can be quite a challenge to know where to go in this maze – even for native Istanbulites. So if you ever need a guide for your wondrous adventure in this historical trade center, look no further than the Grand Bazaar mobile app. Developed for iOS and Android, this mobile app has an up-to-date map of the Grand Bazaar. It has a user friendly interface with easy navigation and an indoor positioning system. If you need to look for a specific shop, you can filter your search and get information for more than 1,800 stores. If you ever feel lost while shopping, just open the app and look for the bathrooms, nearest exits, ATMs and exchange offices. Whatever you need to know about the Grand Bazaar, this mobile app has got you covered.
MetroIstanbul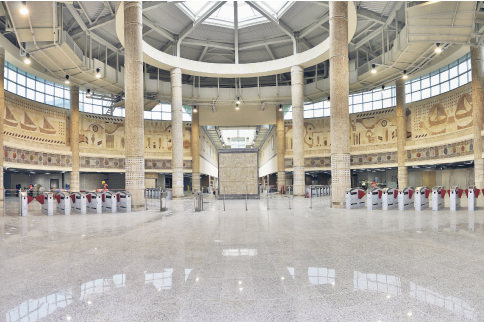 The Yenikapı station of the Marmaray, the metro line that connects Europe and Asia. MetroIstanbul provides information about all of Istanbul's metro lines.
The underground railway network of Istanbul is not a "city beneath the city" like in London or Moscow. But it doesn't mean you should just pass the turnstiles and head straight down to the first train you see. You need a guide for your metro ride and MetroIstanbul was developed for this. It not only shows current timetables, fares, lost and found terminals and all stations available on the map, the app also guides you to bathrooms, elevators and parking lots. You can get directions from your current location to the closest station or the one you choose. Be advised though: The app doesn't have offline access. So, you need to plan your route before heading underground. It's free of charge and available for Android and iOS.
BiTaksi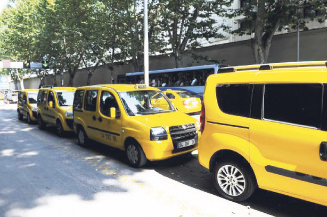 It doesn't matter if you are in Turkey or another country: On a rainy day or when there's a sporting event on, it is hard to find a cab. Similar to Uber, the app BiTaksi aims to make your rainy days easier by giving you access to the taxi networks of Istanbul and Ankara – the most crowded cities in Turkey. If you use the app to find a yellow cab, you can choose to pay by cash or credit card, and it is fairly easy to use. When you open the app, BiTaksi finds your location using GPS and looks for the nearest cabs available. You can even see the route of the cab you hailed as it travels to you. With the driver's information, including cellphone number and plate number, BiTaksi's main focus is passenger safety. You should also rate the cab driver for others to see. BiTaksi is available for free on Android and iOS, while there is also an app for Apple Watch so you can call your taxi with your shiny new gadget.
Yemeksepeti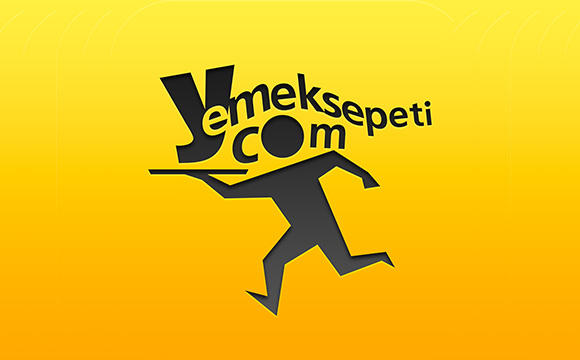 If you don't reside in a town where the rent is in four-digit figures, it is very likely that when you try to order food by telephone in English, the person on the receiving end won't get your order right. Yemeksepeti aims to solve this problem. Recently bought by Delivery Hero for some $500 million, Yemeksepeti is one of the biggest Internet startups in Turkey. It doesn't need your credit card or billing info to complete an order. You just fill in your address and contact info, and pay at the door. There's so many kitchens and cuisines to choose from, you can start by looking for a good pizza and end up ordering Thai food. Yemeksepeti also has special coupons and promotions for many restaurants in the network. So you can get two pizzas for one, a 10-percent discount on seafood, or a free bottle of Coke depending on the franchise and available deals.
Fixtable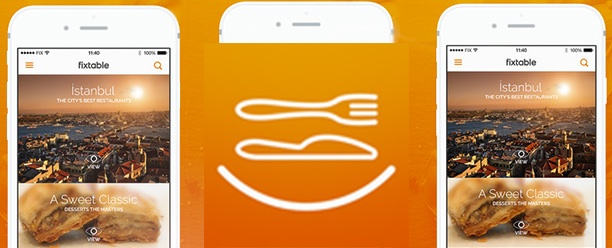 Your parents or friends have come for a visit and you need a better place than your usual fast-food outlet to host a dinner. Like OpenTable, let this app choose the best venue in town for you. You can set your budget, see high-quality, 360-degree photos of the restaurants available for your budget, and make your reservation directly from the app. Fixtable has a good rating system, so you can count on the experiences of other customers. It lets you choose from a wide range of cuisines, search for restaurants within a specific range, browse through menus and select the payment method. Do you want something special besides the usual reservation? With custom notes and special demands to the restaurant available, Fixtable covers that too. Developed by Bilgetech, the app is free on Android and iOS.
BlaBlaCar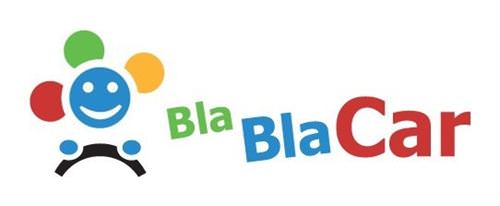 It all started when a brilliant entrepreneur couldn't find a cab on Christmas Eve and noticed how many cars have lots of empty seats. After this fateful evening, he founded BlaBlaCar and it is now the most popular ride-sharing service across Europe. You can download the mobile app from the Apple App Store or the Google Play Store and create a profile. As a passenger, you choose your route and your travel date with the BlaBlaCar app and then find a driver who is going there. After having a chat with the driver through the mobile app, you can arrange the other details and complete the payment. BlaBlaCar builds its network on the trust between drivers and passengers, and maintaining travel costs through ride-sharing is its primary focus – not about creating new revenue for drivers. Because of this, you can manage your costs and gain a better travel experience with the service.
Kaave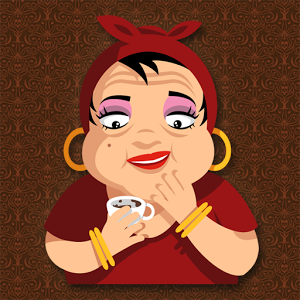 While you can get your coffee and read at Starbucks, there are plenty of coffee shops around where you can have your fortune told after you finish a cup of Turkish coffee. So what happens when you drink a cup at home? Luckily, there's an app for that! Download Kaave on your iOS or Android phone and take a picture of the coffee grounds that are leftover in your cup. Then let your mobile fortune-tellers give you insight about your future. After you download the app from either the Google Play Store or the Apple App Store for free, fill out your personal information (name, birthday, marital status, and so on), then upload the picture of your coffee grounds leftover in your cup – reminiscent of when you go to a coffee shop in Taksim and pay small fee money for this "spiritual" experience. You can even share your fortune on Facebook. Kaave is a "freemium" app that offers you the use of basic features for free (like the fortune-telling sister), but you pay for other "premium" fortune-tellers.