The Istanbul music scene is as diverse as it is vibrant but there is a unique sound to this city's live music acts that crosses borders and brings together musicians and melodies from all over the world. This spring, there just happens to be a number of talented musicians that are also Istanbul-based expats playing some of the best shows in town. The following is a list of the top upcoming acts by Istanbul's resident expats:
Aysu Çöğür 'Experimistan'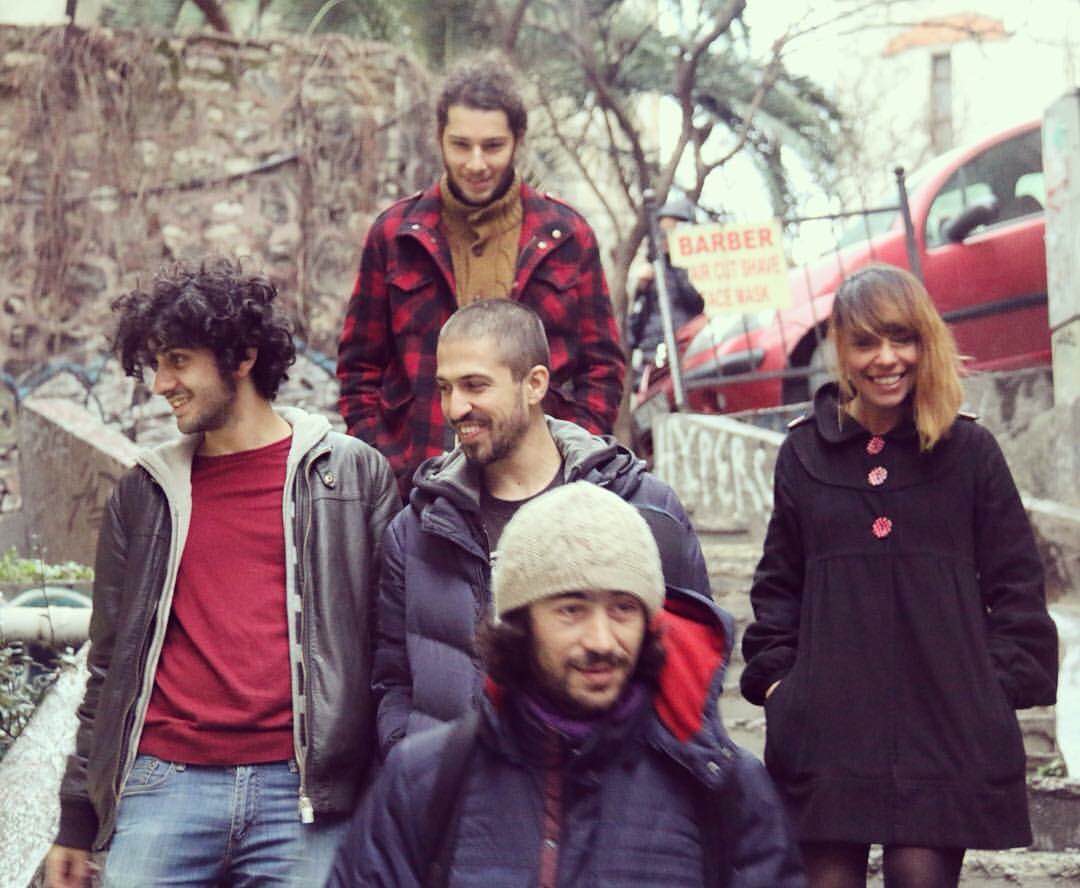 Aussie expat Aysu Çöğür and her new outfit "Experimistan" is a mix of experimental funk and ethnic soul. The lovely Aysu, who writes her own songs and has mesmerizing vocal stylings while also taking her turn at the loop pedal, is joined by Iranian musicians Ali Pourmand on vocals, trumpet and midi and Payam Ghasemi on bass as well as Briken Aliu a guitarist of Albanian descent who also doubles as an expert luthier and Mustafa Kemal Emirel on drums. Aysu Çöğür's Experimistan performs on Wednesday, March 30 at 10:30 p.m. at The Mekan in Beyoğlu. Tickets cost TL 20 ($6.50) and TL 15 for teachers and students and are available on Biletix. Aysu and Experimistan will also play at Leyla Teras on Saturday, April 9, Woodstock in Kadikoy on April 15 and at Talimhane on Saturday, April 30.
Allen Hulsey album release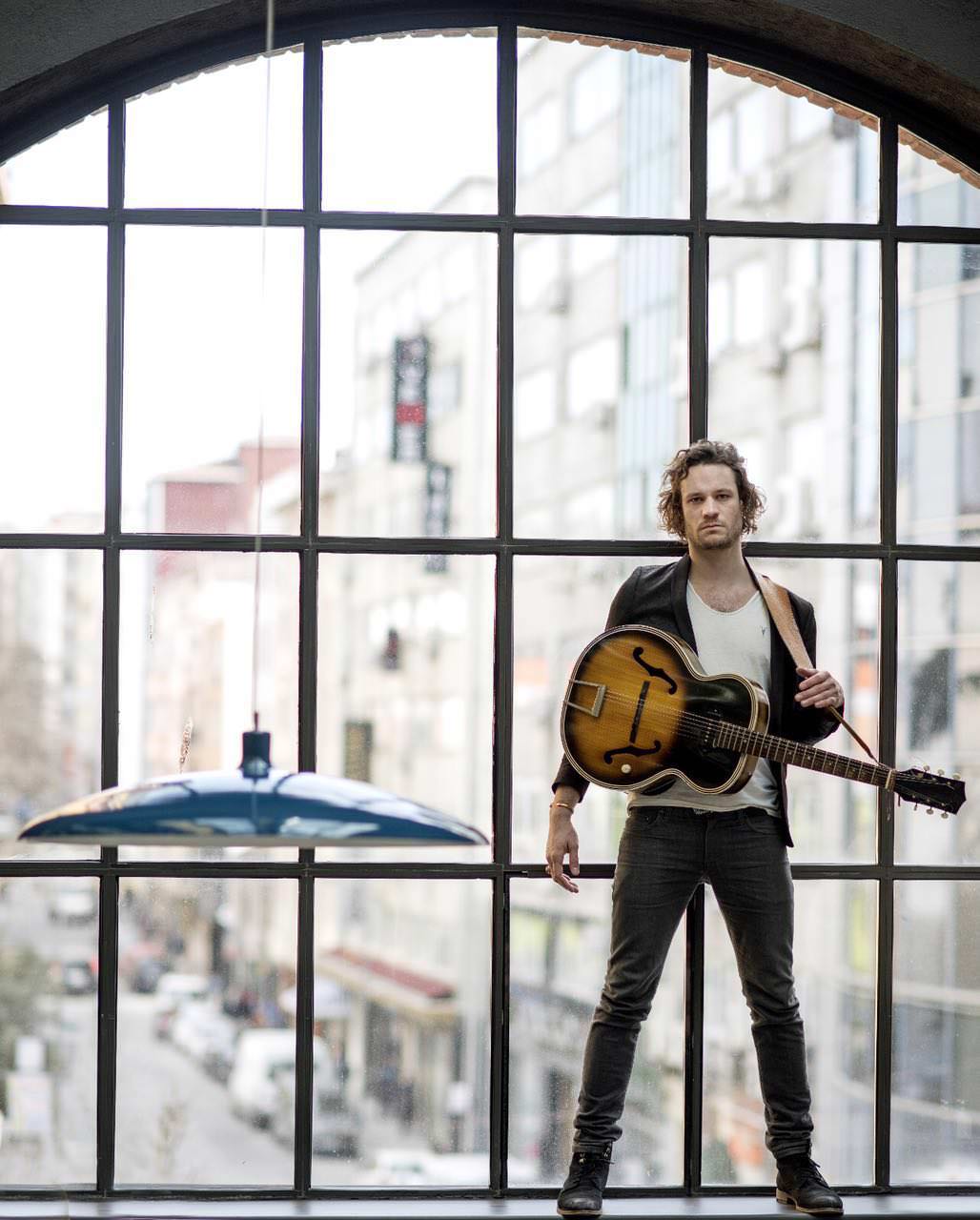 Certainly one of the most rocking acts in town, New York native Allen Hulsey, a composer, singer and guitarist based in Istanbul, will be launching his new album "Whiskey and Blues" on vinyl. This recording of 10 original songs was cut at none other than the famous Abbey Road Studios where the likes of Pink Floyd and the Beatles have famously recorded albums. Allen, who is like a legend reincarnate himself, is well established in the scene and his performances warrant it. His album launch party will take place on Monday, April 4 at Babylon Bomonti, but you can also him perform this Wednesday, March 23 at Arnavutköy's hip retro-sleek Alexandra Cocktail Bar.
Kolektif Istanbul marks 10th Anniversary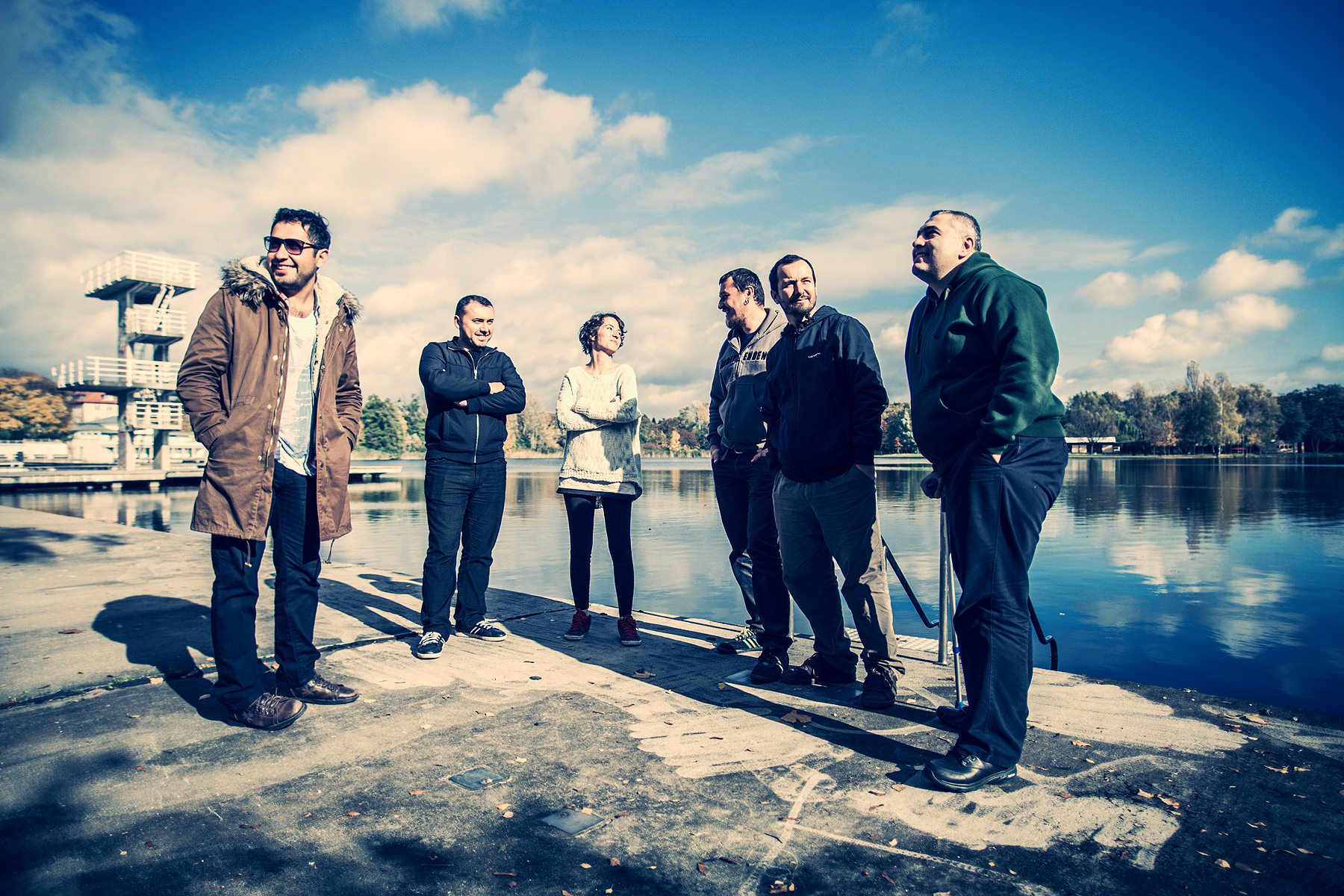 Kolektif Istanbul, one of the city's earliest fusion bands blending funk and jazz with traditional wedding songs and Balkan melodies, was started up by a French expat Richard Laniepce who plays saxophone and the bagpipes and his wife Aslı Doğan on vocals and trumpet. They are joined by Talat Karaoğlu on clarinet, Tamer Karaoğlu on keyboards, Ertan Şahin plays the tuba and Batuhan Büyükdoğan on drums. On Wednesday, April 13, Kolektif Istanbul will be holding a concert to celebrate 10 years on stage at Moda Sahnesi starting at 9 p.m. with special guests singer Ceylan Ertem and . Tickets are available at www.modasahnesi.com.
Country for Syria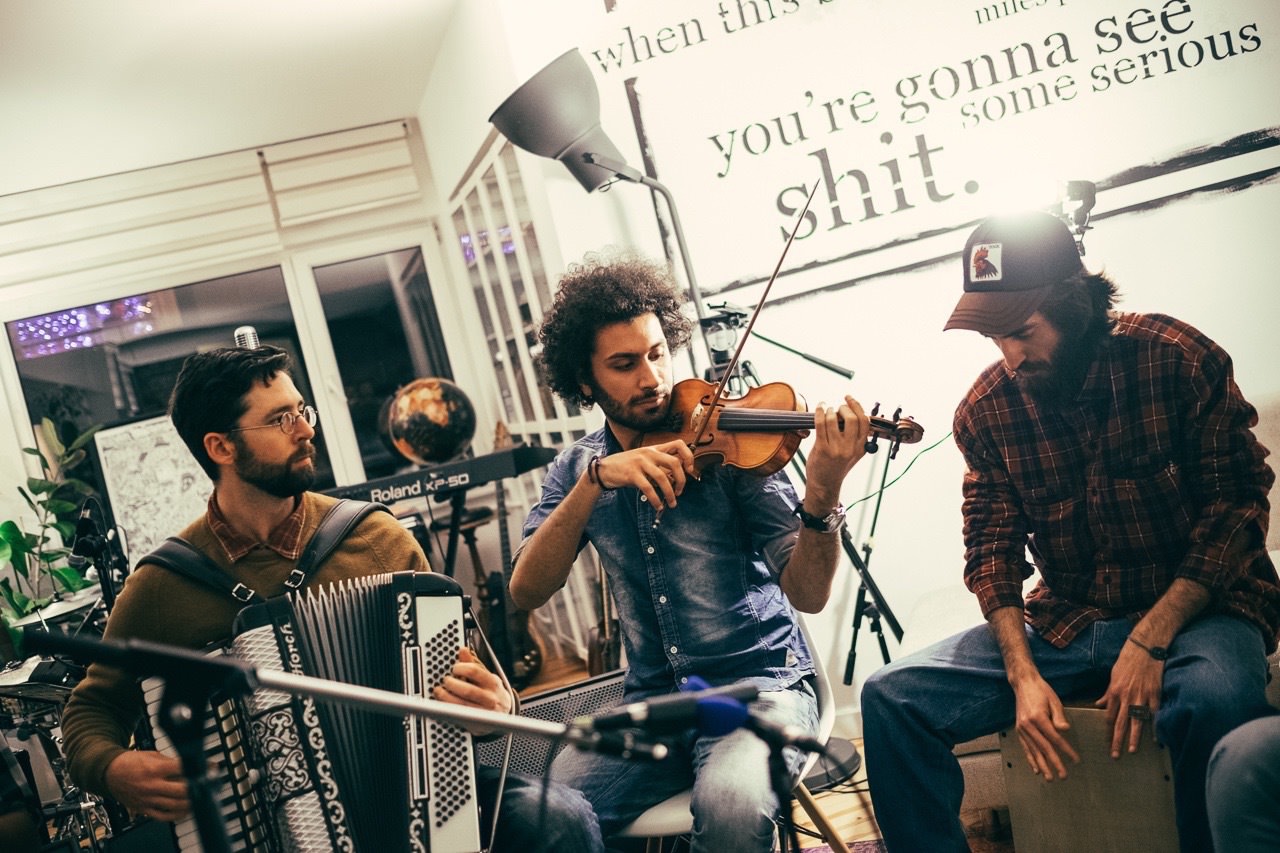 With members from America, Syria, Turkey and Spain, Country for Syria melds American country with melodies from the Middle East. Started up by American accordionist Owen Harris, who is joined by Bashar Balleh, a Syrian from Latakia who plays guitar, a Spaniard Juan Bayon, who hails from Valencia and plays clarinet, and Başak Oktay from Antalya, who plays guitar and sings, Country for Syria brings awareness to the plight in Syria, regularly showcases guest musicians displaced from the conflict and also visits refugee camps. On Friday, April 15, Country for Syria plays at Atölye Kafası, an innovative new café-slash-wood workshop in Balat.
Uninvited Jazz Band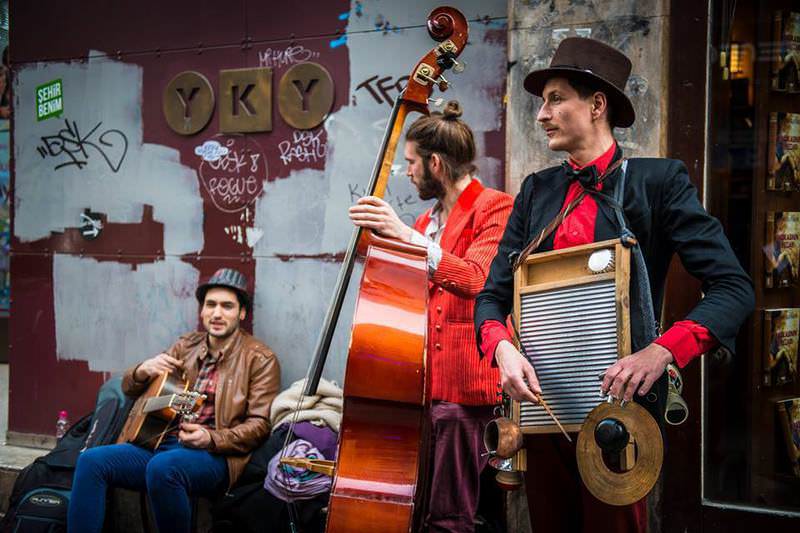 The Uninvited Jazz Band is a mix of local musicians, travelers and foreign students with a focus on traditional jazz and swing, think New Orleans and 1920s jazz, meets worldy Istanbul. In their current lineup there is an American sax player, a Czech trumpet player, a British tuba and bass player, a French drummer, and two Turkish guitarists. When the sun is shining you can catch them playing on İstiklal otherwise they play regularly for the local swing dance clubs and do weddings and various other events. Their next show will be this Sunday at noon in Tünel Square as part of the Sokak İşi Tiyatro Festivali. You can also catch them on occasional Thursdays at Leyla Teras in Beyoğlu.
Mavaroz

Fronted by a Turkish singer songwriter Güldeniz Akpolat who was joined by Roberto Talin on guitar has members from Italy, Israel and Greece, creating a unique alternative sound blending elements of Anatolia, the Mediterranean and the Middle East with alternative pop, bossa nova ethnic rock and folk music and instruments such as viola, cajon and trumpet. On Thursday, March 24 Mavaroz play Jurnal for a show starting at 10 p.m.
Funk Efendi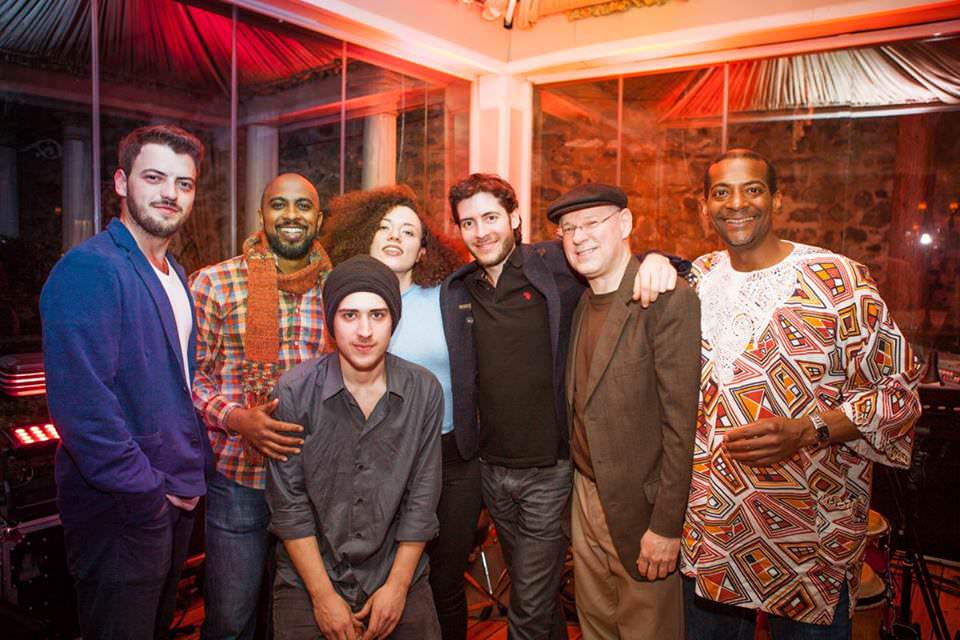 Funk Efendi play a variety of genres ranging from afro-beat to reggae, rhythm and blues to acid jazz. With two American expat members, and up until recently three; Jeff Howlett on electric guitar and Marvin Scott on tenor sax are joined by vocalist Seda Erciyes, Engin Özşahin on keyboards and trumpet, Baransel Ökmen on bass and Yağız İpek on Drums. Their gigs usually take place at Line Bar and they will have a show in the beginning of April to be scheduled soon.
Bobby Damore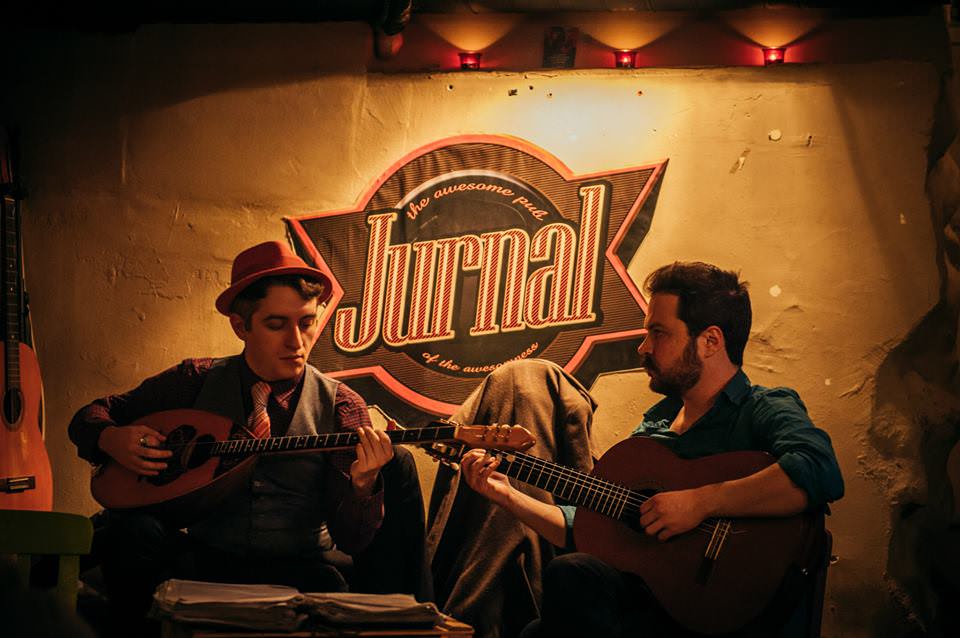 Influenced by his Greek heritage, Bobby Damore, who originally hails from Texas, plays his version of Rebetiko on the bouzouki. He plays nightly at Rumeli Meyhanesi in Şişhane at 20:00 and has a weekly gig at Rango in Beyoğlu on Thursdays at 22:00. Bobby also has a show at Jurnal in Beyoglu, on Tuesday March 29 at 22:00.