It's that time of year again when spring comes with all of its glory of sunshine, new blossoms and birds. Along with the many global celebrations of the spring equinox, the Christian holiday of Easter is a moveable feast, which follows the cycle of the sun. The very calendar the date was based upon was determined in the northwestern town of İznik at the First Council of Nicaea in the early fourth century. Therefore, Turkey could very well be considered one of the most sacred places in the world to celebrate the rites of spring.
Although more widely recollected by bunnies, colored eggs, treasure hunts and brunches, for the more devout, Istanbul rightfully boasts some of the most spectacular and historical churches in which the faithful can commemorate Easter's religious celebration: The resurrection of Jesus Christ. The week leading up to Easter is called Holy Week, and includes a number of significant days including today, Good Friday, a day of commemorating Jesus Christ's crucifixion. For Western Christianity, this Sunday marks Easter, whereas for the Eastern Orthodox churches, Easter will fall on May 1. Although Easter is not celebrated widely in Turkey, this country's rich religious history with Christianity warrants it to be a very special place to be on this holiest of days, whether you celebrate it or not. A number of historically significant and glorious churches in Istanbul will be holding special Masses in a variety of languages making for a unique experience for anyone who happens to be in this magnificent city. In Istanbul, there are a number of historical churches that offer an Easter Mass open to all.
St. Antony of Padua Church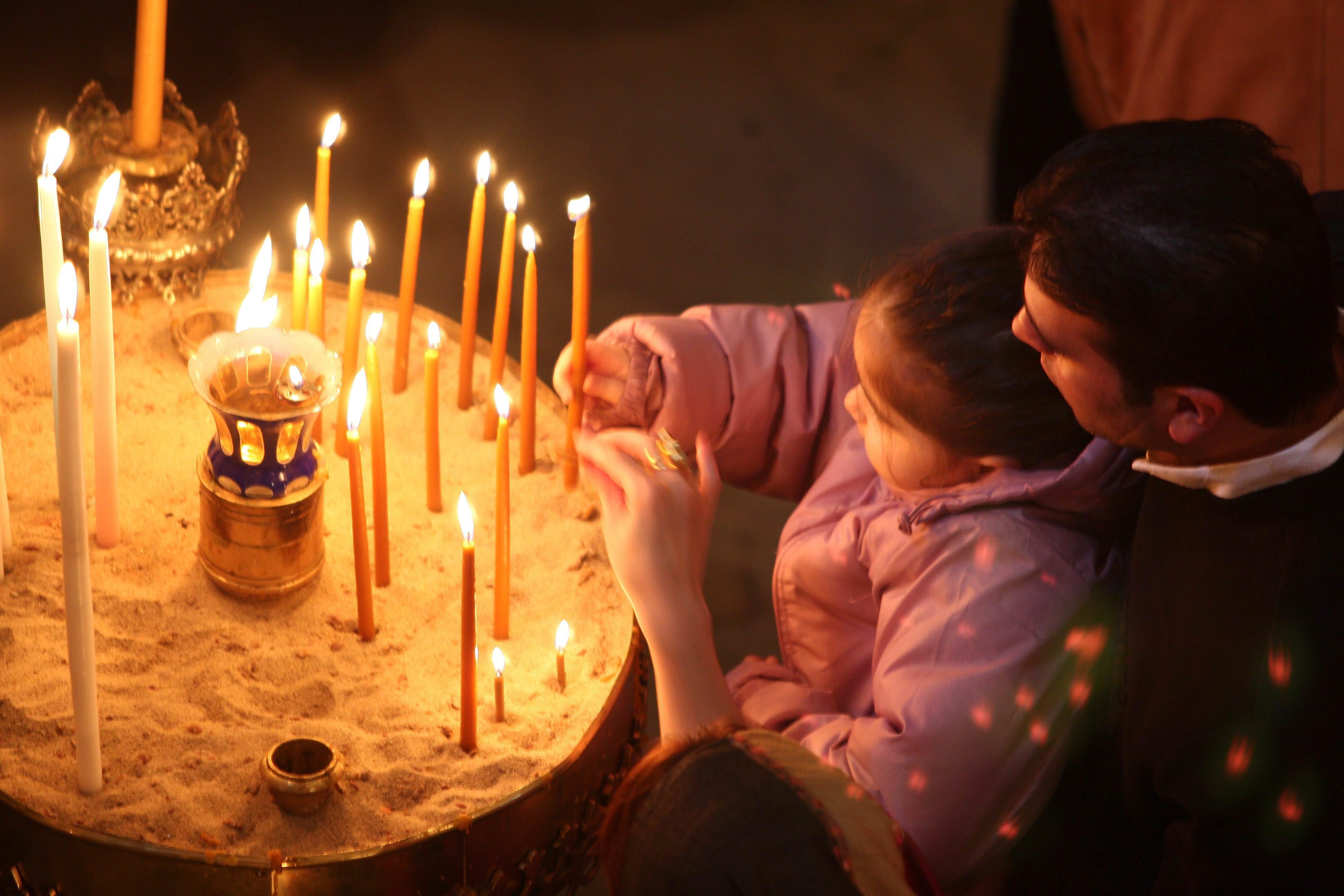 The St. Antony of Padua Church, locally known as Sent Antuan, is the largest Roman Catholic Church in Istanbul; thus, they have one of the largest active congregations in the city. Originally built by the local Italian community in 1725, the current building was constructed at the turn of the 20th century. Just as impressive as its neo-gothic facade, its location in the center of İstiklal Avenue makes it an ideal place to experience a Mass or simply stop to make a wish and light a candle. This Easter Sunday, there will be a number of Masses to choose from starting from Saturday evening at 9:00 p.m., in which a Mass will be held in English, to a number of services on Sunday starting at 10:00 a.m. with a Mass in English, a Mass in Polish at 10:30 a.m. and a Mass in Italian at 11:30 a.m. On Sunday evening, an evening Easter Mass will be held at 9:00 p.m. in English.
Church of St. Mary Draperis
Located just a few doors down from Sent Antuan, St. Mary Draperis is the oldest Roman Catholic Church in Istanbul. Originally established in Tophane in 1584, its current location off İstiklal dates back to 1769. Situated between the Dutch and Russian embassies and with a steep staircase leading down to its entry, this neoclassical church is overseen by the Franciscan order that continues to hold regular Masses. On Saturday evening, there will be Masses held in Italian, English and Turkish, and on Sunday, a Mass in Italian will be held at 9:00 a.m. followed by a Mass in Korean at 10:00 a.m. and a Mass in English and Italian at 11:30 a.m.
St. Esprit Cathedral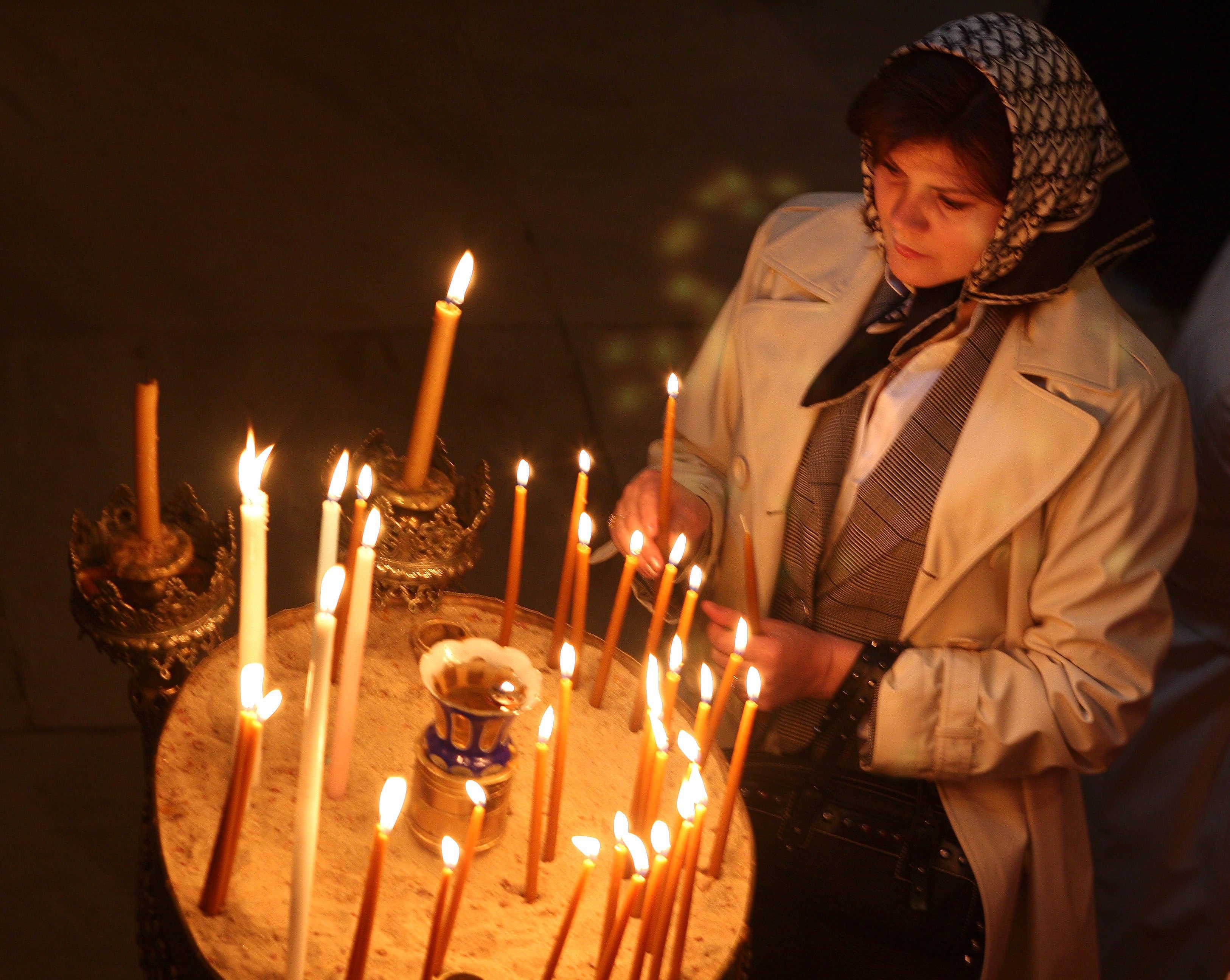 The St. Esprit Cathedral in Harbiye, a baroque Catholic cathedral built by the Swiss-Italian architects the Fossati brothers in 1846, is an impressive church that will also hold a series of Masses this Easter weekend starting with a Mass in English, French and Turkish combined on Saturday at 9:00 p.m. On Sunday, St. Esprit will also be holding a Mass at 10:00 a.m. in English followed by a service at 11:15 a.m. in French.
Church of Saints Peter and Paul
The Church of Saints Peter and Paul is a Medieval Latin church near Galata Tower, which dates back to the 1400s. The current building is an 1843 reconstruction by the Fossati brothers. There will be a Mass held on Sunday at 11:00 a.m. in Turkish, Italian and French.
Syrian Catholic Church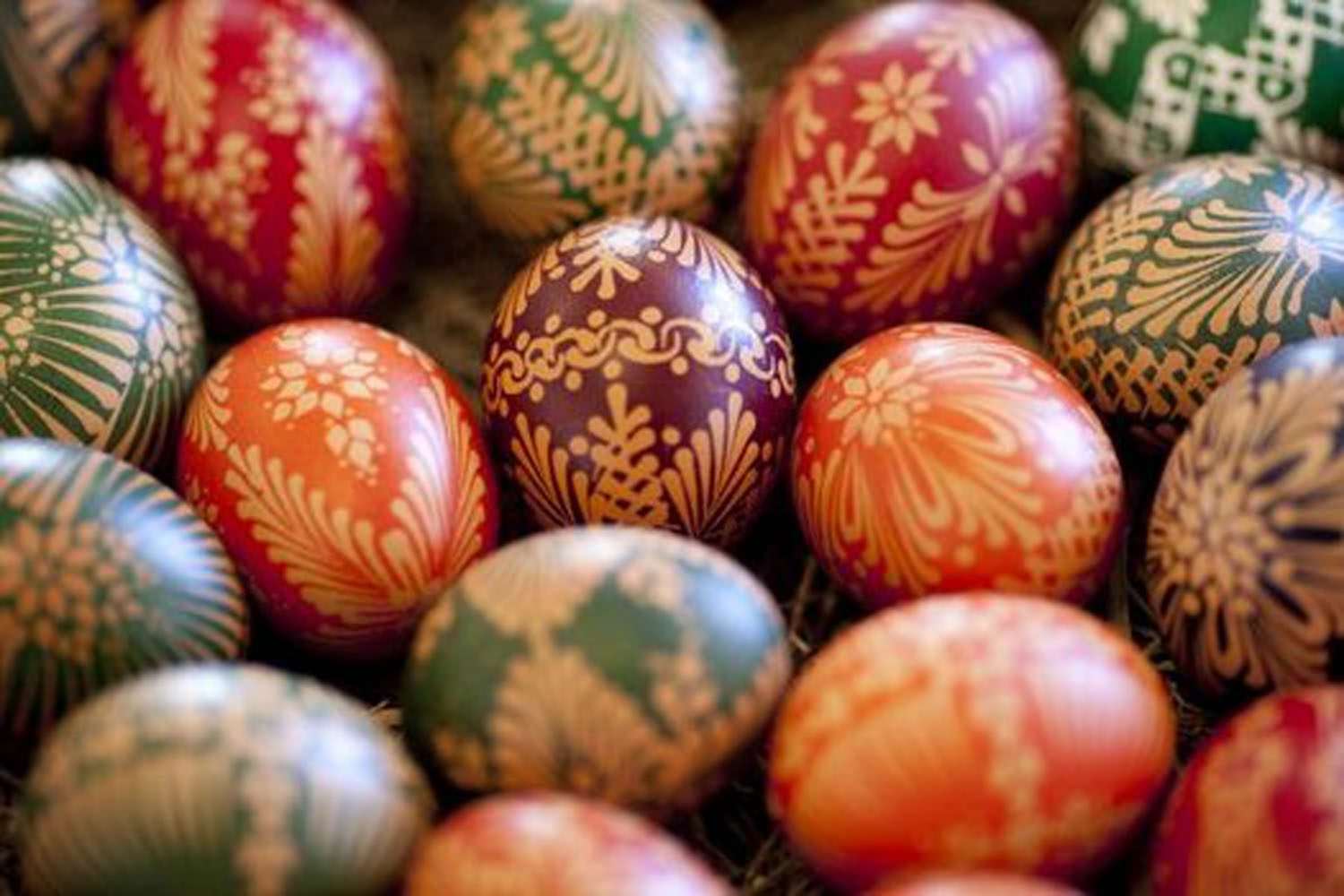 Imaginably, the Syrian Catholic Church has a large congregation at present with their steadfast Turkish community and now Syrian newcomers due to the refugee situation. Located in Beyoğlu's Gümüşsuyu neighborhood, the Syrian Catholic Church will also be holding a Mass tonight that will be held in Arabic and Aramaic. On Sunday, there will be an Easter Mass held at 11:00 a.m. in Turkish, Arabic and Aramaic.
Sacre Coeur Church
This impressive Catholic Syriac Church located in Bebek hold a Mass in four different languages on Sunday at 11:30 a.m.
All Saints Moda
All Saints Moda, also known as the Istanbul Presbyterian Church, situated in Kadıköy's charming Moda neighborhood, dates back to 1878 and was constructed after the Crimean War by local English residents. It has remained in operation, and is a lovely local church to attend services. This Sunday, there will be a service held at 11:00 a.m. in Turkish.
Assumption Church
Located just a few streets away from All Saints Moda is Assumption Church, another quaint neighborly church that offers daily Masses and services on Sunday at 11:30 a.m. in Turkish and French.
Going for Brunch
If you want to celebrate this Easter feasting, some of Istanbul's most established and luxurious hotels will be offering lavish buffets for Sunday brunch that start noonish and lead into the afternoon.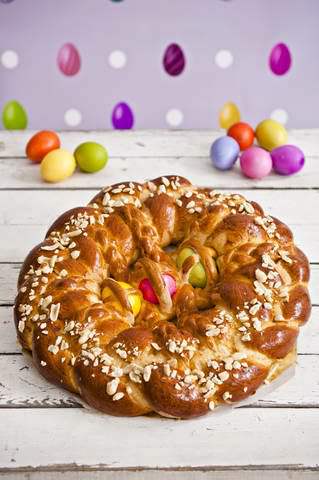 Seasons Restaurant at the Four Seasons Hotel in Sultanahmet will be going the whole nine yards with an Easter egg hunt for the kids. 34 Restaurant in the Grand Hyatt in Taksim will also be offering a special brunch for Easter as well as a number of activities for the kids such as egg drawing competitions and learning how to make pastry rabbits. Azzur Restaurant in Mövenpick in Levent will also be hosting a special Easter Brunch with egg dying and a treasure hunt for kids.
Conrad Hotel in Befliktafl will also be holding their classic Easter brunch with a treasure hunt for the kids while for the more grandiose, Laledan in the Ç›ra€an Palace Kempinski, located on the Bosporus, will also be hosting a brunch and treasure hunt.