As you probably know, Turkey is home to Ephesus, one of the most magnificent ancient ruins in the world and the best-preserved in Europe. If you have not seen it yet or if it is been awhile, then spring is definitely the best season to pay a visit to this timeless spectacle.
Built by the Ionians in the 10th century B.C., Ephesus experienced its heyday under Roman rule, becoming the capital of Asia Minor. Once a bustling port town surrounded by the Mediterranean Sea, this is why St. John reputedly brought the Virgin Mary there in 37 A.D. Even though there is still nearly 80 percent of the site left to be unearthed, Ephesus remains one of the most complete classical metropolises in Europe.
This city had 250,000 inhabitants at its height, and was an important place of pilgrimage for its Temple of Artemis, which was the biggest temple in the world and is one of the Seven Wonders of the Ancient World. Although all that remains of the Temple of Artemis in Selçuk, the closest town to Ephesus with a number of significant sites itself, is a sole pillar, Ephesus contains the largest collection of Roman ruins and truly gives visitors an idea of what daily life might have been like in ancient times.
Located in the vicinity of Ephesus is the House of the Virgin Mary, where she is believed to have spent the last years of her life. Now a shrine for Catholics and Muslims, it remains a pilgrimage site. Containing a modest chapel built on the original foundation, there is also a "Wishing Wall" where the tradition of tying pieces of cloth to represent wishes is a continuing custom. Another annual custom was just relived on May 8 when the Archbishop of Constantinople and Ecumenical Patriarch Bartholomew led a ceremony to mark the Feast of St. John. Between Ephesus and the House of the Virgin Mary, there is also the Grotto of the Seven Sleepers, who are said to have been closed off in a cave they exiled themselves to as recluses refusing to recant their beliefs. As the legend goes, they fell into a deep sleep and awoke centuries later. Their tombs are now one of the other important and intriguing sites in the area.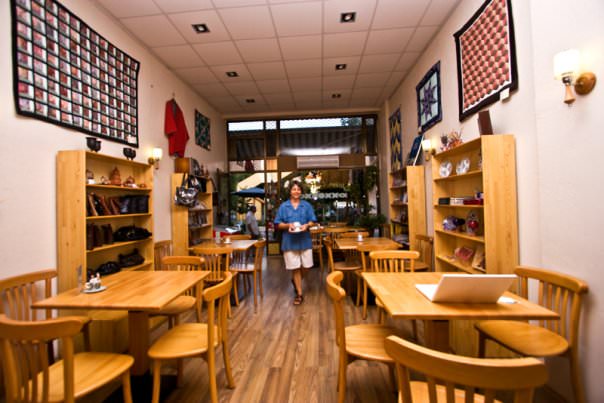 Selçuk is the most accessible area to stay in when visiting these impressive sites. Guest houses offer accommodation and are scattered among the town's Ephesus Museum, Basilica of St. John, Ayasuluk Fortress and Isa Bey Mosque. The area is geared toward tourism and there is a significant number of expats running the operations in the town. No-Frills Ephesus Tours, run by a Turkish-Australian couple will guide visitors through the sites while avoiding all the tourist traps.Run by a Turkish-Swiss couple, St. John's Cafe is an excellent first stop to not only enjoy the widest selection of specialty coffee drinks in town, but also to snack on their concise but excellent freshly made menu, which includes their trademark "roshti" - a popular potato pancake dish from Switzerland. At this cute and spacious cafe you can get directions and advice from the very friendly owners or purchase guides and their handmade bergamot jam.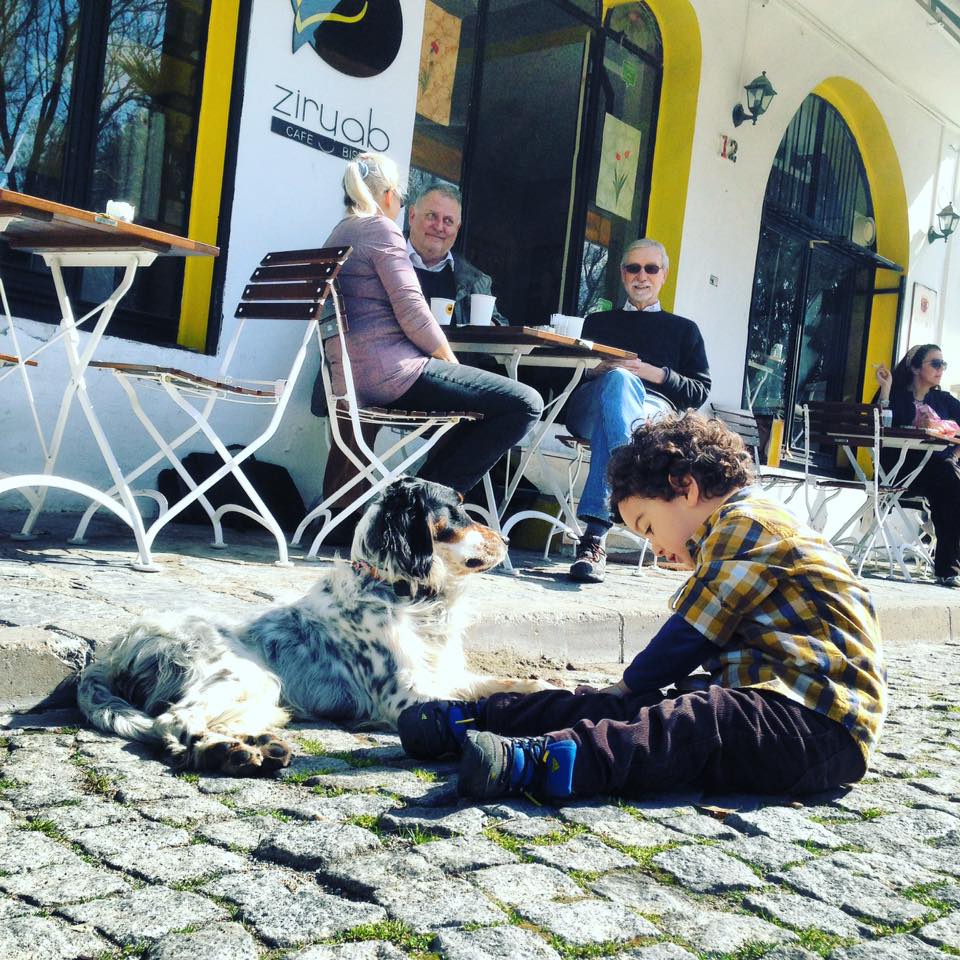 For a good meal in a leafy courtyard that also operates as a reasonably priced guest house, Boomerang serves up an extensive Turkish and Chinese menu as the proprietor's happen to be a Turkish-Chinese couple. Geared toward the Anzac crowd, is ANZ Guesthouse in the center of town and Wallabies Aqueduct, located near the town's aqueducts, also has a restaurant with outdoor tables set among the town's aqueducts. Perhaps the nicest boutique hotel in town is Casa Callinos and they even allow pets. If you really want to splurge, however, Cella Boutique Hotel and Spa, located just at the entrance of town, has all of the comforts and spa perks you may seek after a long day of sightseeing. Ziryab is a new hip coffee shop in town where you can experience some of Selçuk's daily life and the type of place you could hang out with your computer.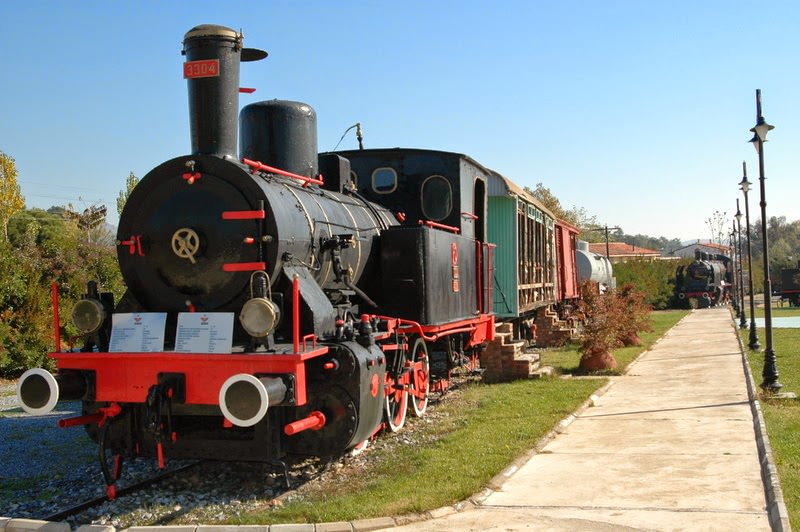 Headed just a couple of kilometers out of town in the direction of Aydın and the Locomotive Museum is Atilla's Getaway, a friendly and fun backpackers resort that has stunning views, a pool, pool table and even a beach volleyball court. Owned by an Australian Turk named Atilla, this spot has rightfully been selected as Lonely Planet's top choice for the region and I personally can vouch for it. There are a variety of extremely affordable accommodation options ranging from en suite doubles to shared dorm rooms. This is also an ideal location to stay if you want to hike to the sites as there are hilly trails from the hotel itself that are at most a few kilometers long to both Ephesus and the House of the Virgin Mary. Down the road is the Locomotive Museum, the perfect steampunk photo opportunity. This museum, which also doubles as a train stop, houses 30 steam locomotives, including Atatürk's beloved white train. In fact, both Selçuk and this museum are easily accessible from Turkey's rail system, with both offering stops on the trains to Denizli or the metro from İzmir and the Adnan Menderes Airport.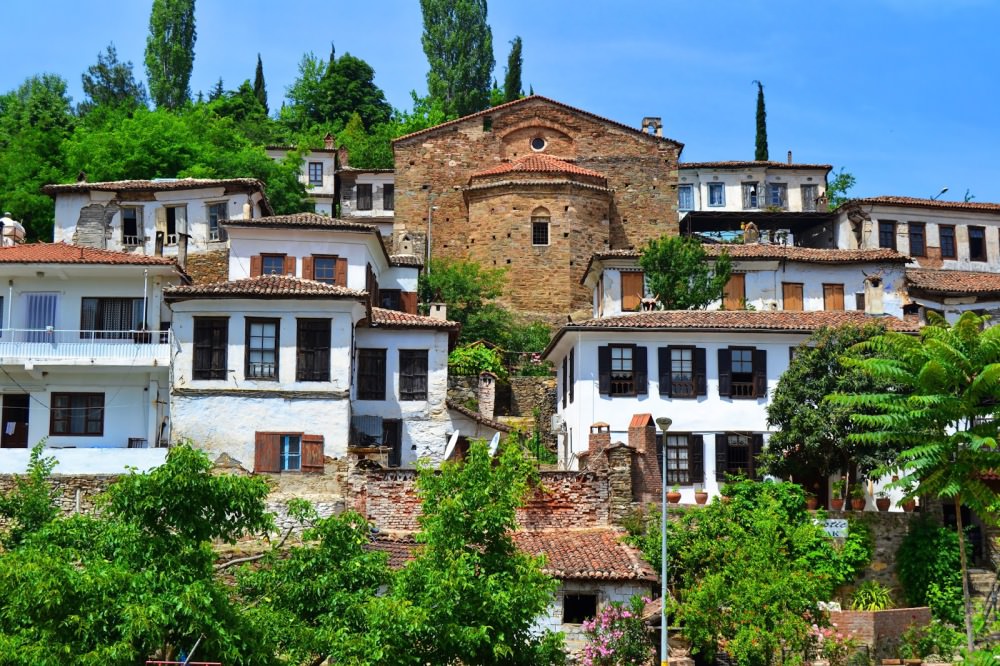 Of honorable mention is Bizim Ev Hanımeli, a restaurant with decks set over a rolling creek, 2 kilometers in on the road to Şirince. With dozens of delicious traditional meat and vegetarian dishes offered on an open buffet, this restaurant has become a popular stop for anyone staying in the region - and rightfully so. Catering more for lunch, when I visited just last week, it was packed, including with a busload of visiting diplomats from all over the world. Hatice Mercan is the woman behind this wonderful restaurant and her daughter, who happened to fall in love with an American tourist only to move to the United States, has published a cookbook by the same name of the restaurant containing her scrumptious recipes. Just next door is rock star Hayko Cepkin's Varil Camp, which offers clean and comfortable bungalows, rooms in a stone house and even camping options for visitors. More like a resort - with its fabricated beach in the forest for beach volleyball and soccer surrounding a decent-sized pool and lots of lounge areas, including their restaurant that is also set along a rolling creek - this is also an excellent place to make your home base when visiting all the sites Selçuk has to offer.