This Thursday, May 19 is the Commemoration of Atatürk, Youth and Sports Day, an official holiday typically celebrated with state ceremonies and sports events. The perfect time to let the kid inside of you shine, there will be two bike tours, one on the Asian side and the other on the European side held on the day in celebration of May 19.
As part of the Kadıköy Municipality's Youth Festivities held on Thursday, May 19, a mass bicycle ride will be held on the Asian side of the city. Starting in Kalamış Park at 10 a.m., hundreds will be coming out with bells and whistles for a 16 kilometer ride around the streets of Kalamış, Fenerbahçe and Kadıköy. Buffs, t-shirts and balloons will be distributed before take-off, which will be at 11 a.m. with a municipal vehicle leading the pack with a siren. Municipal teams will also be closing down roads along the path prior to the convoy's arrival. Participants are advised to bring along a protective helmet, a Turkish flag, to dress in predominantly white and to have a horn on their bike or a whistle. Upon the ride's return to Kalamış Park, the Kadıköy municipality has scheduled hourly sports events throughout the day including a beach volleyball tournament, an aikido show. Lacrosse, rugby and labyrinth orienteering.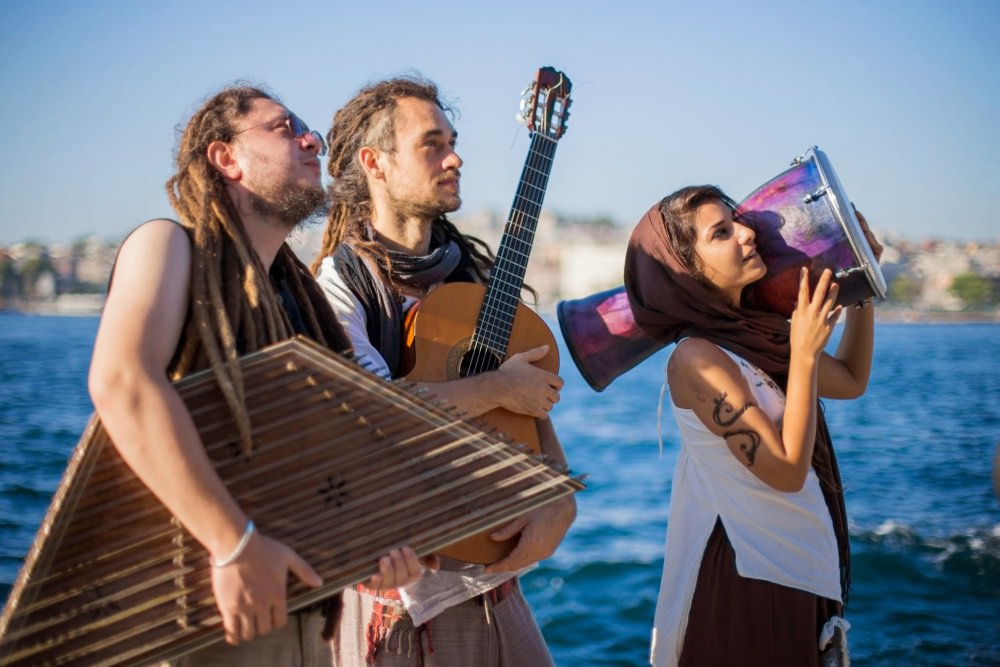 On May 19, cyclists will also be meeting up on the European side of the city at 9:30 a.m. at the Bakırköy Özgürlük Square for a bike ride starting at 10 a.m. that will go from Florya to Sirkeci, Beşiktaş to Bebek and back. Organized by the Bakırköy Municipality and the Bisikletliler Derneği (Bicyclists Associations), who are also members of the European Cyclist's Federation and regular organizers of mass biking events such as the upcoming Istanbul Bicycle Festival that will take place from June 2 to June 5 and the intercontinental World Environment Day Ride. Stay tuned to their social media accounts to find out how to register and where the exact routes will be.
Cycling festivals are all the rage throughout Turkey and throughout the summer months. Some of the upcoming biking fests of interest are the May 26-29 Burhaniye Bicycle Festival, three days of 50 km-plus rides including one through the trails of Mount Ida, Turkey's beloved Kaz Dağları. On May 27-29, the Denizli Bicycle Festival will take place on courses that include Pamukkale, Turkey's "cotton castle" and its Hierapolis. The festival circuit continues in towns such as Düzce and Bolu, Keşan and Isparta, to name just a few.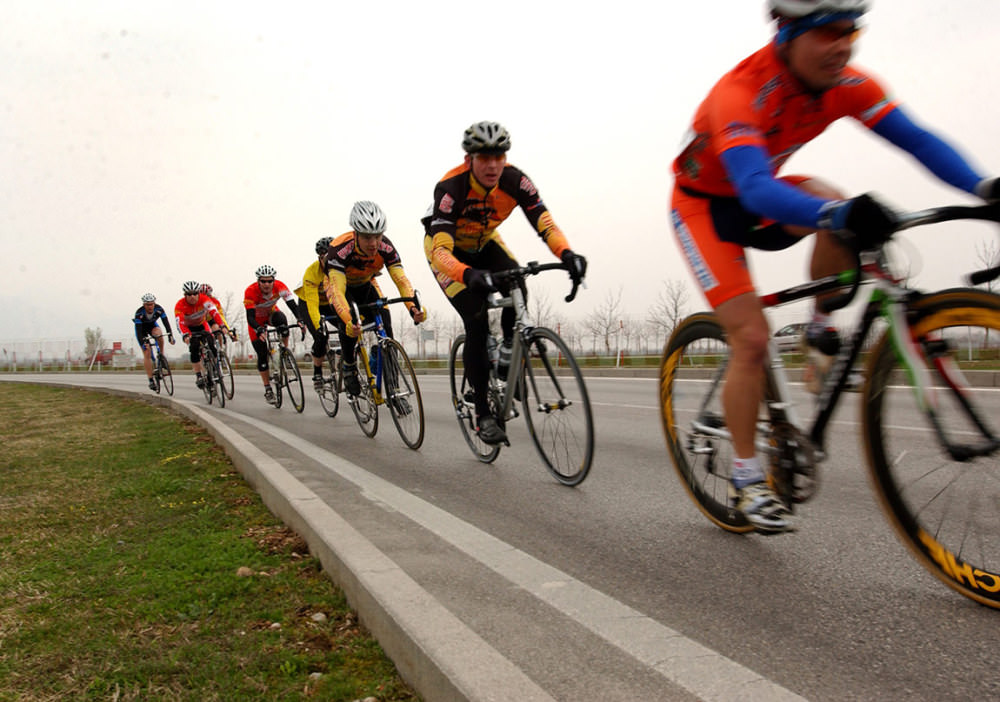 If you really want to unleash the child within, this Sunday, there will be a mass water fight held on the grassy knolls on the shore in Caddebostan. On Sunday, May 22 starting at 10 a.m. and running until 10 p.m., this will be a free event and thousands are expected to show wielding a supply of water guns, water cannons and water balloons along with them. Check out the Caddebostan Su Savaşı Event page on Facebook to register.
Bebek Festivities: A three-day event extravaganza
The following weekend, the posh Bebek neighborhood on the European side of the city will be hosting their 10th annual Bebek Şenliği, three-days of activities, workshops and concerts that's guaranteed to be a great time. Some of the best acts in the country will be also be taking the stage in the long line-up of performers, which actually include a number of expat musical acts as well. Held in Bebek Park, the event starts off on Friday, May 27 at 3 p.m. with DJ performances followed by back to back concerts starting with the Algo Ritmo percussion group at 6:30 p.m. At 10 p.m., Luxus, a popular Turkish band that fuses gypsy rhythms with Anatolian rock and are an excellent live act followed by resident expat-rocker Allen Hulsey who will grace us with his impressive stage presence from 10 p.m. to midnight.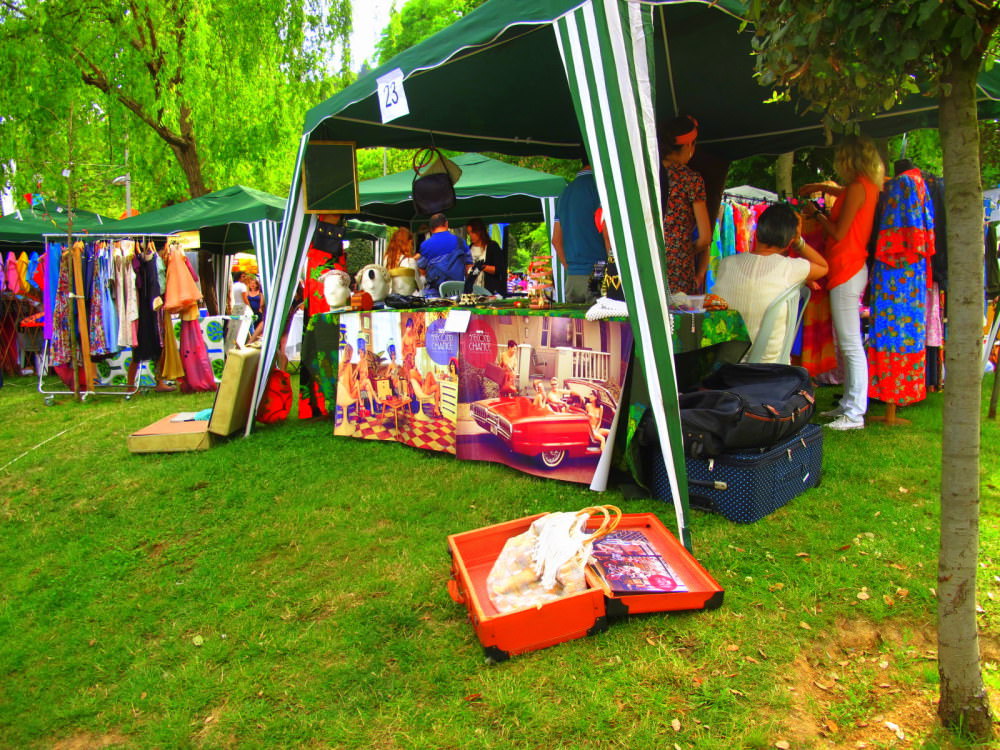 On Saturday, activities start at 8 a.m. with trauma releasing exercises. From 9 a.m. to 10 a.m., there will be a gong "shower" to start the day off right, followed by a Zumba session for the kids. The dynamic duo that are The Free Hugs, street musicians that fuse blues and rock and roll, take the stage from 1 p.m. to 3 p.m.. The Istanbul Lindy Hoppers, Turkey's first-ever swing dance school and community will be offering a workshop and putting on a show from 4 p.m. to 5 p.m., followed by a Flapper Swing performance. At 8 p.m., Light in Babylon, a world music group famed for their fusion of mystical Middle Eastern musical stylings and captivating street performances on İstiklal made up of a striking expat couple, female vocalist and Israeli with Iranian heritage, her husband the French guitarist and a Turkish santour player who are joined by musicians from all over the world and whose music and growing popularity now have them headed on a European summer tour. From 9:30 p.m. to 11 p.m., the popular Turkish pop-rock band Yeni Türkü who have been performing for nearly two decades now, also headline.
On Sunday, the third and final day of the festival, the day begins with the "Catching the Rainbow" run led by the Running Academy team, a six-kilometer run along the Bosporus that will start off at the İstinye Pier at 8 a.m. and will end up at Bebek Park. The day commences with kundalini yoga and gong music at 9:30 a.m., followed by a Zumba session for kids. Turkish performers Ekin Beril and Murat Ceylan take the stage in the afternoon and What da Funk and Sattas, Turkey's first and top reggae band close out the event.
On another note
This week is the start of the "Made in Holland Baroque Days" a festival of sorts organized by the Dutch Embassy in which modern Dutch classical musicians play pieces from the baroque era by Dutch composers, a concert series that will continue until the end of the month in Istanbul, Ankara and Izmir.
On Wednesday, May 18 at 8:30 p.m., the ensemble Camerata Trajectina perform at the Naval Museum in Beşiktaş. On Tuesday, May 24 at 8:30 p.m., the Gesualdo Consort Amsterdam, one of the most successful vocal ensembles in Europe performs at the Naval Museum and on Friday, May 27 multi-instrument performer Pieter-Jan Belder performs at the Surp Levon Armenian Catholic Church in Kadıköy.