Whether you want to try something new and different or get a taste of home, Istanbul has a number of restaurants offering some of the world's most favored ethnic cuisines; namely Mexican, Indian and Thai that are well worth a try. The following is a guide to some of the best ethnic eateries in Istanbul:
Mexican tastes
Los Altos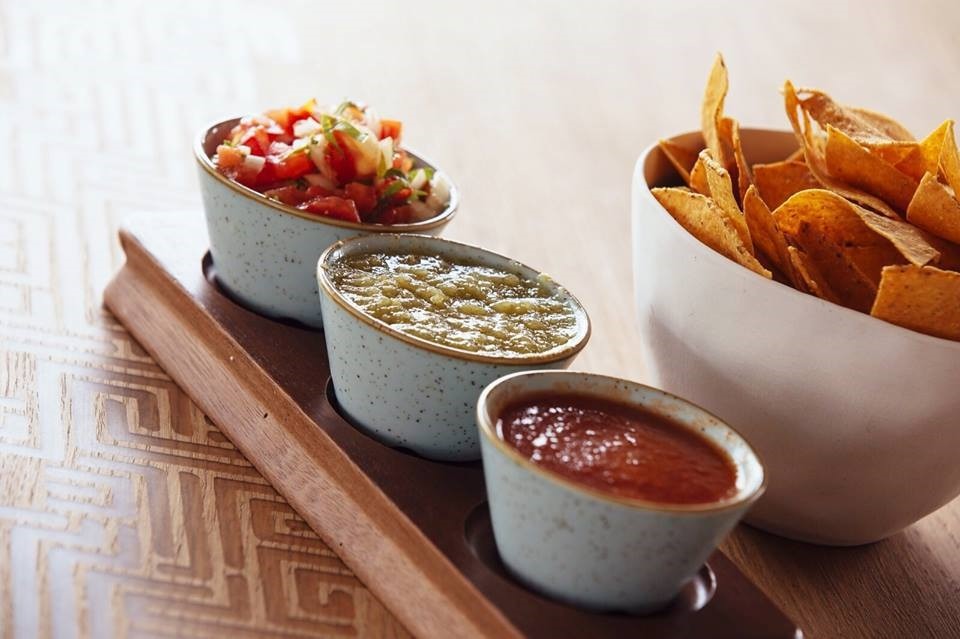 Istanbul's first fine-dining Mexican restaurant with one of the best views of the city to boot, since its opening late last year Los Altos has fast become one of the most popular spots to spend an evening. Located in Beyoğlu's Tomtom neighborhood, on Yeni Çarşı Caddesi neighboring Galatasaray Lisesi and on the terrace floor of "45'lik," Los Altos has a truly authentic Mexican menu overseen by Mexican Chef Felipe Mendez, who has three restaurants in New York including La Superior, which has received a Michelin recommendation for the three past years. Equipped with guacamole, queso fundido, quesadillas, enchiladas, tostaditos and tacos, this classy restaurant decorated with Mexican and Mayan motifs is also famed for its intricate drink mixology. Start off with a trio of salsa coupled with a Chili Mango Margarita and nibble on specialties such as ceviche and paella with their signature drink Fresa all while enjoying a spectacular sunset from their retractable roof terrace seating. Open from 5 p.m. on, they also have live jazz performances on Friday and Saturday nights and on "Taco Tuesday's" for TL 50 ($16) you can have a designer drink and all-you-can-eat tacos.
Picante
Prior to the arrival of Los Altos, this small but fully equipped spot in Beyoğlu's Asmalımescit neighborhood was long considered the top spot in the city for serving up the most authentic Tex Mex food. It can get pricey, if not simply for the fact that there are so many mouthwatering options on the menu to choose from, including Mexican classics such as chile relleno, nachos, tacos, fajitas, quesadillas and burritos, which you can personalize from a long list of ingredients and sauces. They also serve a delicious margarita and sangria by the glass or pitcher.RancheroWhile the Suadiye branch is undergoing relocation, the Nişantaşı Ranchero, which is decked out like a proper Mexican restaurant, has a wide selection of Mexican offerings including tortilla soup, quesadillas, enchiladas, burritos and even burgers although some of their interpretations is a bit too authentic for some. However, their drinks menu and lively spot in the regal Milli Reasürans building will make it a fun time out no matter what.
Taco Fit
Located across from Metrocity in Levent on Nispetiye Caddesi, Tacofit is a casual but stylish spot to chow down on Tex-Mex favorites such as nachos, tacos, taquitos, burritos and chimichangas that is open from 10 a.m. to 2:00 a.m. every day except Sunday. More geared to dine and go, there are shared high tables with stools that face a "Day of the Dead" mural, giving it a fun and cozy ambiance and they also do takeout.
Burrito Shop Mexican WaveYou can sit on a rope swing as you dine on wood-top tables at this casual burrito joint located on Bağdat Caddesi in Caddebostan that serves up regular and jumbo-sized quesadillas and burritos and also offers a make-your-own option, where you can choose from a long list of Mexican-inspired ingredients. Open from 11:30 a.m. to 10:30 p.m. on weekdays and until 1:45 a.m. on Friday and Saturday and they also deliver.
Hermanos Burritos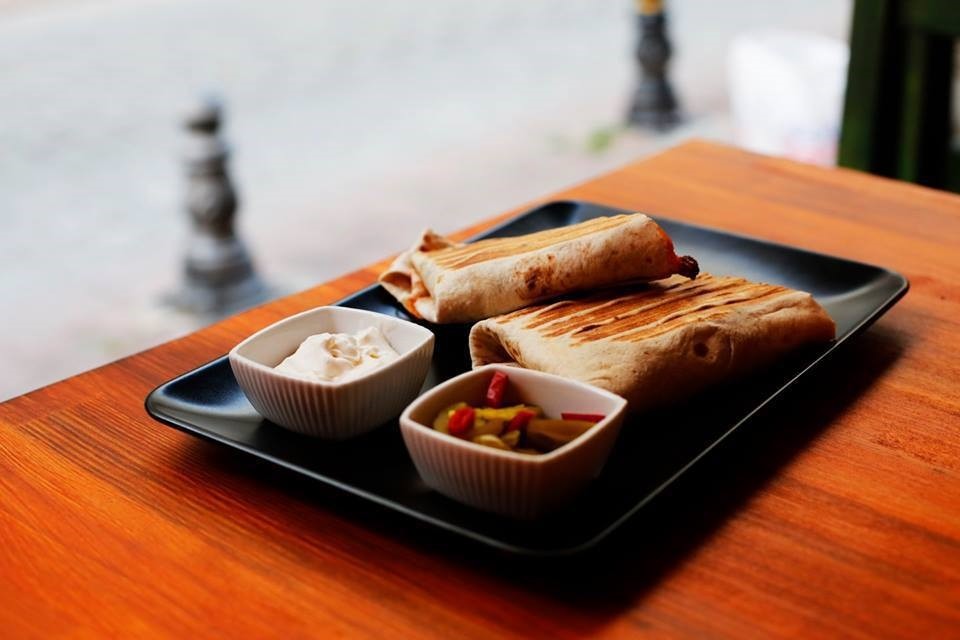 Located in a quiet residential district near Moda's Yoğurtçu Park, the quaint yet colorful Hermanos Burritos serves up burritos and a number of other snacks including nachos and vegetarian options. More geared towards takeout as they only have two booths, yet comfortably situated on the sidewalk.
Indian food
DubbAlthough it may seem that Indian cuisine is near nonexistent in Turkey, one of the best Indian restaurants I have ever been to just happens to be located in Sultanahmet. If you haven't gone yet, check out Dubb, Istanbul's only fine dining Indian restaurant located in the walking vicinity of the Underwater Cisterns in the Old City that focuses on northern Indian cuisine. The menu offers all of the classics from samosas and pakoras to a wide selection of meat, chicken and veggie curries, kormas, masalas, tikkas, tandooras and more and of course the obligatory selection of seasoned freshly baked naans prepared by Indian chef Vinod Kumar Chouhan. The only problem is once again there are too many appetizing items to try; making it a costly affair, however they do offer set menus. While people watching on the ground floor is fun, the terrace seating at this five-story restaurant offers spectacular views of Hagia Sophia and is an intimate and upscale spot for a date night. Dubb also has dance teachers available to offer courses on Indian and Bollywood dances.
Musafir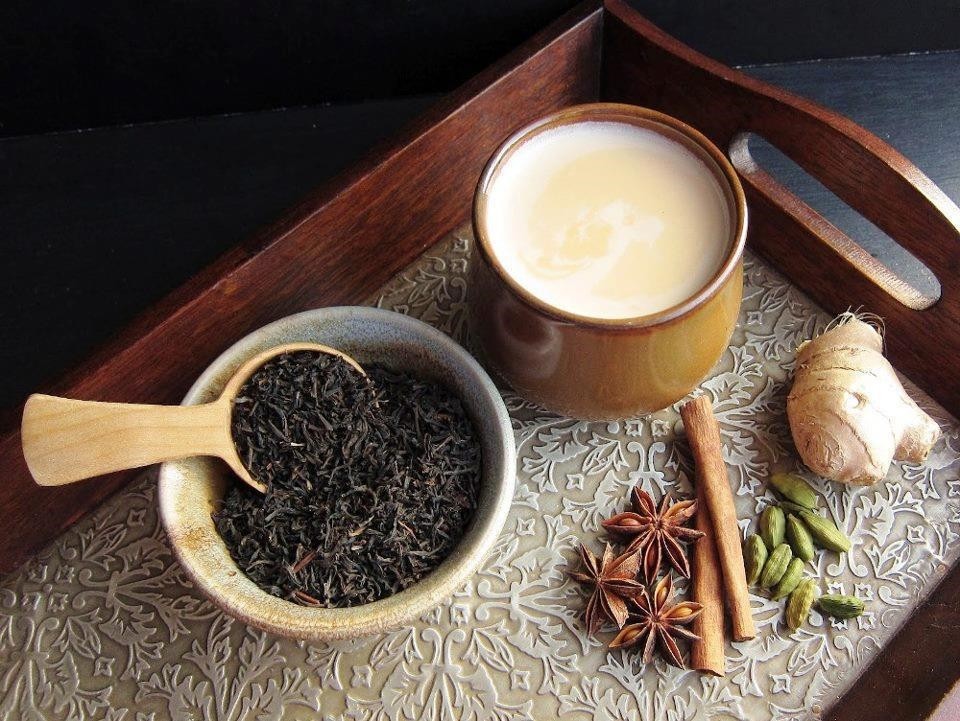 Musafir is located in Talimhane just next to Taskim Square and is one of the city's most frequented Indian restaurants that just happens to be owned by the son of Indian-Pakistani parents. The menu offers all of the classics, including onion bhajis and ten types of naan. This casual dining restaurant has pleasant seating and the restaurant is open from noon to midnight.
Taj Mahal
Located where Tünel and Şişhane meet, Taj Mahal also has an excellent selection of Indian favorites from Mulligatawny Soup to biryanis and a long list of curries, including seafood variations and ample vegetarian options prepared by Pakistani chef Zia Mehmood with seating in a brightly covered dining room laid out with white tablecloths over wood tables. The lamb korma is their specialty and they also deliver and are open daily from 11:00 a.m. to 11:00 p.m.
Tandoori
Tandoori has two branches one on the Çırağan road opposite Bahçeşehir University and the other in Ataşehir. They offer a long list of moderately priced Indian soups, starters and curries as well as over a dozen vegetarian options in an inviting atmosphere and also deliver.
Thai flavors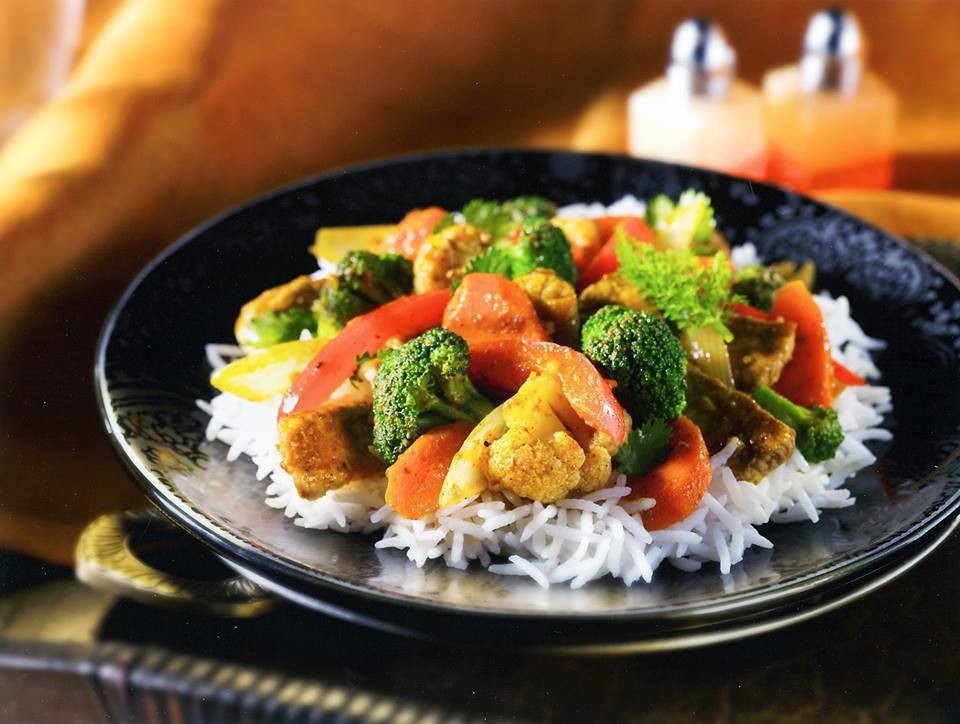 Çok Çok ThaiThe two aficionado venues on Thai cuisine, with the cost to match, are both located on Meşrutiyet Caddesi. Çok Çok Thai, located on the Tepebaşı end, is the more popular of the two with a female chef who previously cooked for Thai royalty. This two-story venue is stylish and has a designer drink menu and exotic décor. To guarantee a table, it is best to make reservations at this restaurant that serves an extensive menu of Thai specialties including soups, curries, noodles and desserts and is open from midday to midnight every day except for Sunday when they open at 6 p.m.
Pera Thai
Located on the Asmalımescit end, Pera Thai is a more elegant option for a quite classy night of fine dining on Thai cuisine. This award-winning restaurant has been dishing up the city's most authentic Thai cuisine for over 15 years now. They also offer delicious Thai iced tea as well as an expert wine menu to pair with your meal. Best to book a table in the evenings, however, this venue is also open for lunch with operating hours from 12:00 p.m. to 11:00 p.m. Monday through Saturday.