The month of Ramadan is upon us when devout Muslims refrain from eating and drinking in the daylight hours and partake instead in "iftar," the breaking of the fast upon the evening adhan, or call for prayer, and "sahur," the final meal partaken before the dawn prayer. This traditional feast, which starts with a date, leads into soup, a meat dish and dessert is understandably a very special one and holds much spiritual and sentimental meaning for Muslims.
There are a number of beloved traditional restaurants that go all out for iftar and prepare some of their most decadent dishes during this special time. These venues are so popular that it is best to make a reservation prior, but it is well worth the effort to experience the lavish spreads they offer for the breaking of the fast.
The following is a list of the top 10 tried and true traditional restaurants favored by Istanbulites for iftar.
Kanaat
An Üsküdar classic and elevated "esnaf lokantası," which refers to the traditional tradesmen restaurant, Kanaat has extended their hours until 3:30 a.m. for the month of Ramadan, making it one of the most popular places to either break the fast or partake in sahur, the final meal before fasting at dusk. In addition to the traditional "iftarlık," this restaurant offers an extensive selection of Turkish culinary classics presented in a large display from which you can pick and choose from and has been a favorite restaurant of Istanbulites since its opening in 1933.
Çiya Sofrası
Located in the heart of Kadıköy, with multiple branches right across from one another, Çiya Sofrası, is another "tradesmen restaurant" that has taken it to another level and could easily be considered Turkey's most famous restaurant. This is due to chef/owner Musa Dağdeviren's wide selection of regional and Ottoman classics that are absolutely delicious yet not so regularly available. Extremely popular with the expat crowd, there is a wide display case from which to choose from dozens of options as well as the ultimate salad bar for vegetarians. They up their game during Ramadan, offering an even wider selection of dishes and desserts, making it the ideal time to check out this restaurant that is guaranteed to be a memorable culinary experience.
Develi
Develi restaurant is quite possibly the most popular and posh chain serving up Turkish cuisine with a focus on dishes from Southeastern Anatolia and especially the Gaziantep region, which is famed for its flavorful ingredients and interpretations. First established in Samatya in 1912, Develi now has equally popular branches in the Kalamış Marina, and a neighboring branch honing in on seafood, as well as branches in Ataşehir and Etiler.
Hünkar
This Nişantaşı version of the tradesmen restaurant, takes the term to a new level. As posh as the district it resides in, this restaurant has been serving Turkish and Ottoman dishes since 1950. Although they are more known for their soups and meat dishes, Hünkar also boasts being the only restaurant in Istanbul approved by the Vegan Society in the United States. A pricier version of this style of restaurant, Istanbulites splurge on this long-standing neighborhood favorite and flock the place at iftar during Ramadan.
Darüzziyafe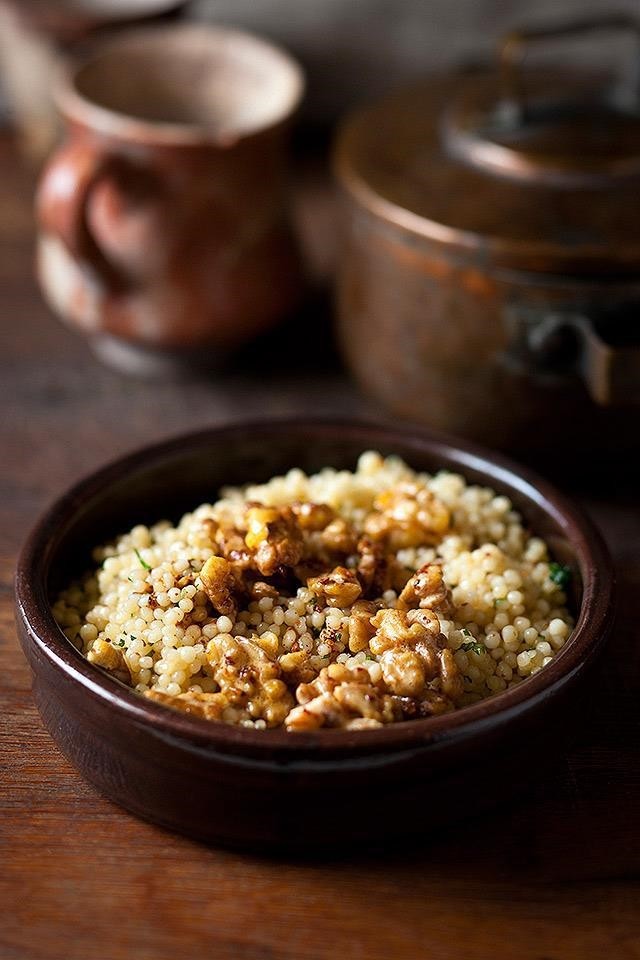 Located in the Süleymaniye Mosque Complex (or Külliye), a stunning edifice of Ottoman architecture, which dates back to 1550; experiencing iftar at Darüzziyafe is like taking a ride on a time machine as they serve up painstakingly prepared dishes adapted from recipes uncovered in Ottoman archives. They offer a very special iftar meal for this month that is accompanied by Turkish fasil music.
Asitane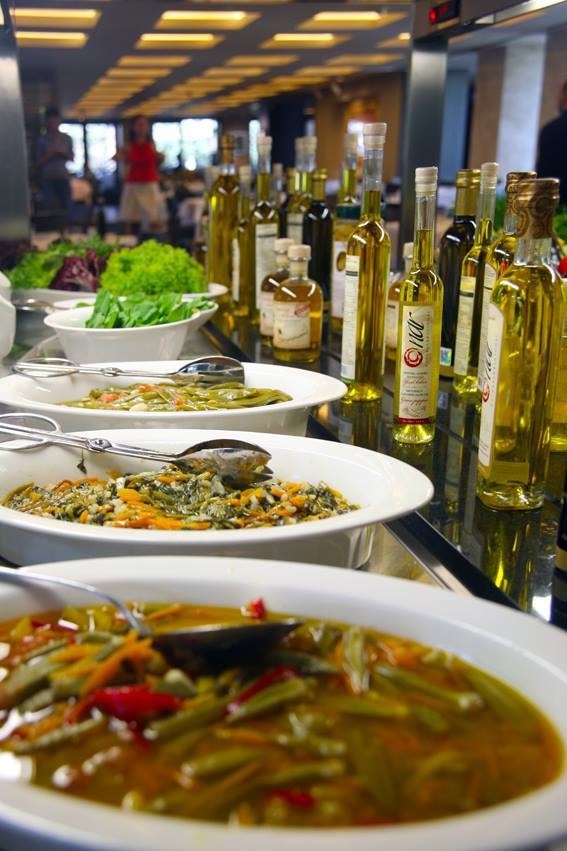 Located near the Chora Church in Edirnekapı, Asitane is a more upscale venue aptly serving up palatial Ottoman cuisine. Kept a culinary secret during the Ottoman era, the chefs at Asitane have resurrected these long lost recipes making for a true time warp into the atmosphere of Ottoman royalty. Therefore, during the month of Ramadan, this is a very special spot to partake in the iftar dinner that also has a tranquil garden located in the heart of the Old City.
Nar Lokanta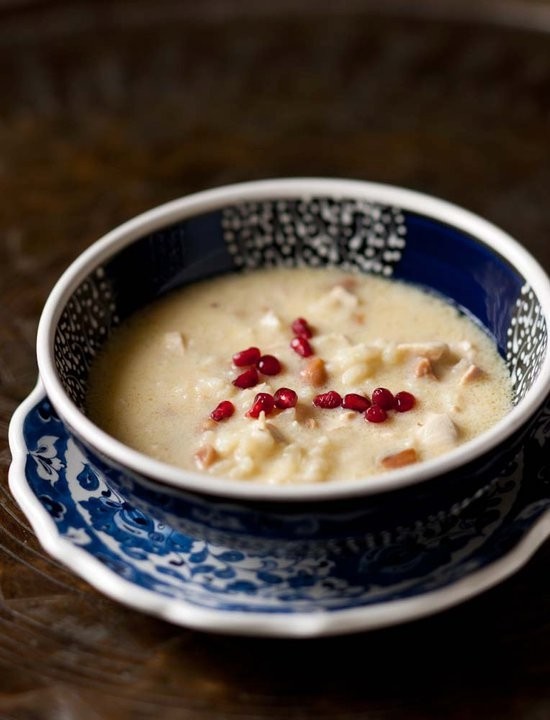 Situated on the top floor of the Armaggan building located a stone's throw from the Grand Bazaar on Nuruosmaniye Street, Nar Lokanta is a newer and more stylish venue to break the fast. Specializing in traditional Turkish and Ottoman classical dishes as well as more unique regional culinary delights, Nar prides itself on using locally sourced natural ingredients as well as their own olive oil from Ayvalık, arguably the best region in Turkey for olive oil production. The building also houses the YESAM Culinary Arts Center, devoted to preserving Turkish rich culinary legacy.
Beyti
Beyti is a family establishment located in Bakırköy that dates back to 1945 and has grown exponentially to become one of Istanbul's most famous restaurants. Famed for their preciously prepared meat dishes, which are marinated and grilled, Beyti is considered the quintessential "meat restaurant" and is well worth a venture for those of a more carnivorous persuasion. Prices can be steep; however, this is a must-try for any Istanbul aficionado so why not take a venture during this month when they go that extra mile.
Borsa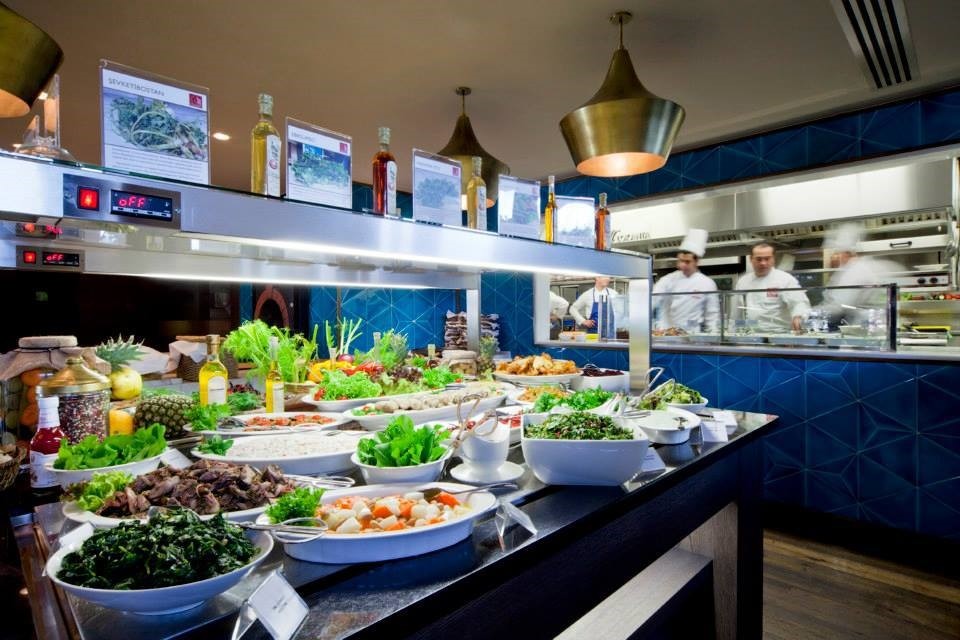 Another Istanbul classic, which has been in operation since 1927, Borsa was once just a self-service cafeteria serving up top-scale dishes. Since then, the chain has gone upscale and its flagship is now located in the Lütfi Kırdar Convention and Exhibition Center in Harbiye. With stylish indoor and outdoor seating and their consistent preparation of Turkish classics, Borsa is a must-see to do your time in Turkey justice. They also offer a special iftar menu on what will prove to be a memorable evening facilitated by a staff trained by well-known chefs from New York. The restaurant also houses an impressive art collection well worth a gander.
Lokma
Located in Rumeli Hisarı along the Bosporus, Lokma is as famed for their breakfasts as well as their views. A more casual affair, Lokma is offering a special iftar menu and will be open until the wee hours of the morning daily. This is the ideal location to have breakfast before dusk and witness the Bosporus from right up close in a spacious and stylish venue.