The owner of Istanbul's beloved Baylan, one of the oldest patisserie's still operating in Turkey, Harry Lenas, passed away last week at the age of 85. It was only until recently that you could still find him behind the register in his flagship shop in Kadıköy.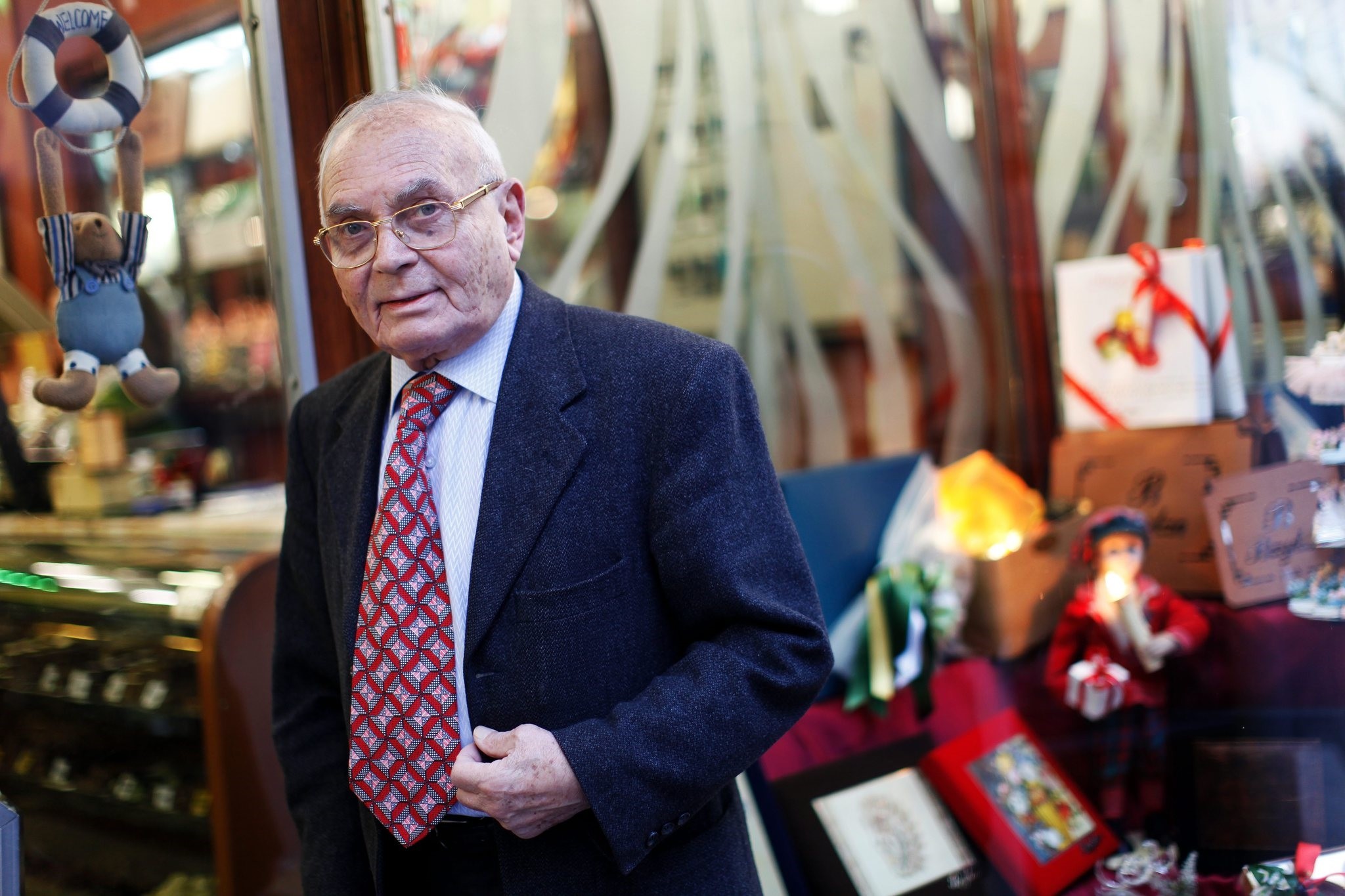 Renowned as Turkey's first academic confectioner, Harry Lenas was also from one of the first generations of expat families. His father, Philip Lenas, who is of Greek heritage and came to Turkey from Albania, founded this patisserie at the age of just 15. Located in the Beyoğlu district and named "Loryan" at the time, Turkish for the word L'Orient, this patisserie first opened in 1923, the same year that the Republic of Turkey was founded. The patisserie was renamed Baylan in 1934 when a law was passed mandating that all foreign names be converted into Turkish.
A second Baylan was opened in Karaköy in 1925 and Baylan opened its third branch, which would become their flagship location, in Kadıköy in the 1960s. Cooking up over 200 types of desserts, Baylan would famously cater for Atatürk at Dolmabahçe Palace while the patisserie became the frequenting grounds of dozens of literary figures, including Atilla İlhan, Oktay Akbal, Behcet Necatigil, Haldun Taner, Cemal Süreyya, Leyla Erbil, Ahmet Oktay and Orhan Kemal and they become known as the "Baylancılar."
Harry Lenas, the eldest son of Baylan-founder Philip Lenas, went on to study at the Zuckerbaecker Shule, a pastry school in Vienna, where he studied chocolate making at Gefrat Solingen and trained as a resident at the Richmont Fachschule in Luzern, Switzerland. When he returned to Turkey in 1954, he created Baylan's signature dessert, the famous "Cup Griye," an ice cream sundae decked out with caramel-stuffed profiteroles, croquant, toasted almonds, pistachios and crème chantilly. Considered Turkey's first academic confectioner, Harry Lenas is also credited with introducing Istanbul to the world of Italian espresso.
In honor of the man who turned the word patisserie into an art form, the following list features Turkey's landmark sweet shops that have stood the test of time and are a must-visit for any local, expat or visitor to Turkey.
Baylan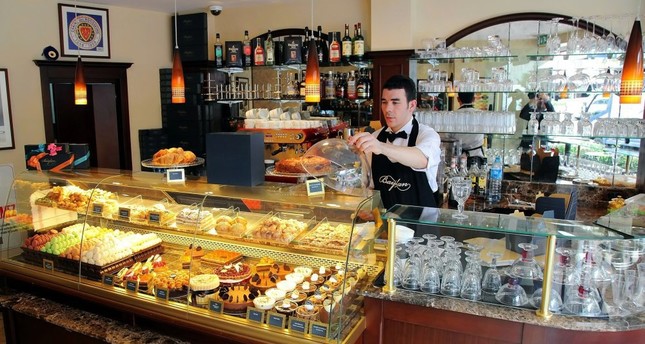 The Kadıköy branch of Baylan, which has been serving up lavish desserts for over half a century, has become a landmark for desserts on the Asian side of the city. Enjoying their signature "Cup Griye" in an intimate, ivy-covered garden in the heart of Kadıköy, is like taking a trip back in time to an era when things may have been simpler, but desserts were certainly not. As lavish and rich as they come, anything you order comes with a heavy dash of nostalgia. Baylan, which has since been taken over by the same group that brought us Kahve Dünyası, also has a newer, more spacious and stylish branch in Bebek that is also a spectacular venue, with a three-story restaurant and bar which boast views of the Bosporus.
İnci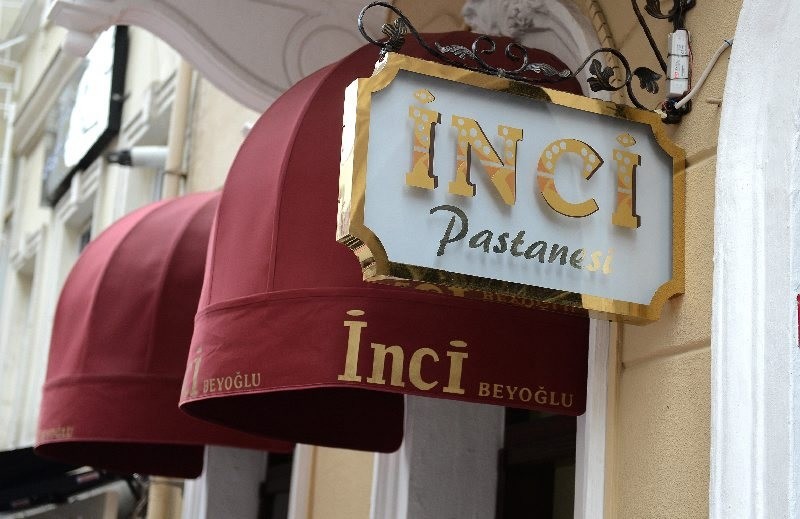 This patisserie once housed by the Cercle d'orient building on İstiklal Avenue and considered to be a Beyoğlu institution, first opened in 1944. Now located just a few streets away on Mis Street, İnci Pastanesi has retained its timeless yet simple classic decoration and continues to dish up the chocolate-covered profiteroles they are famous for.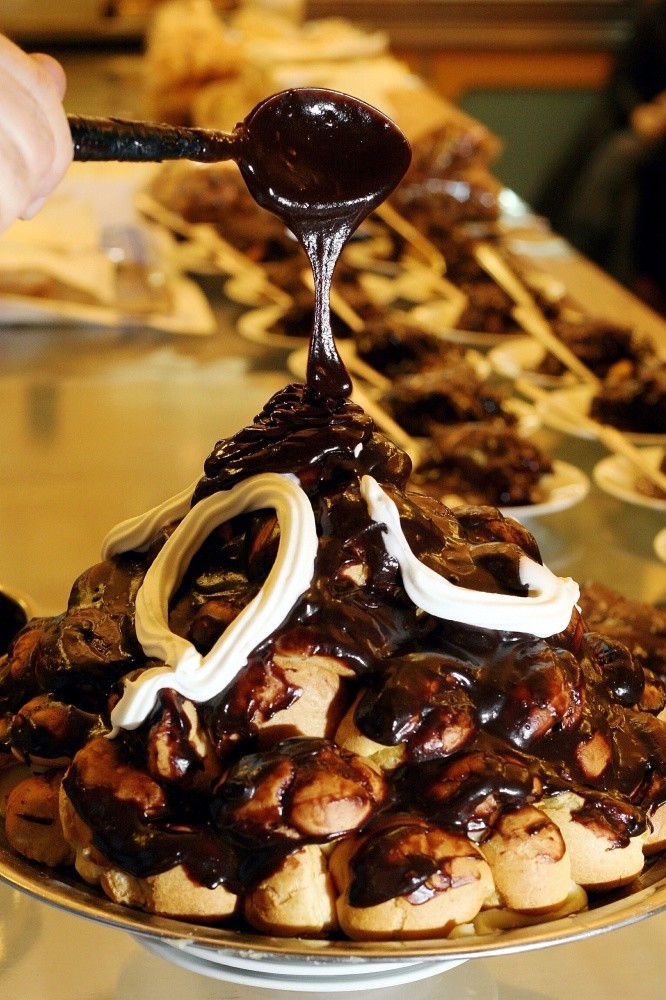 Like Baylan, İnci was also first opened by an Albanian Greek but is now run by his apprentice, Musa Ateş.
Markiz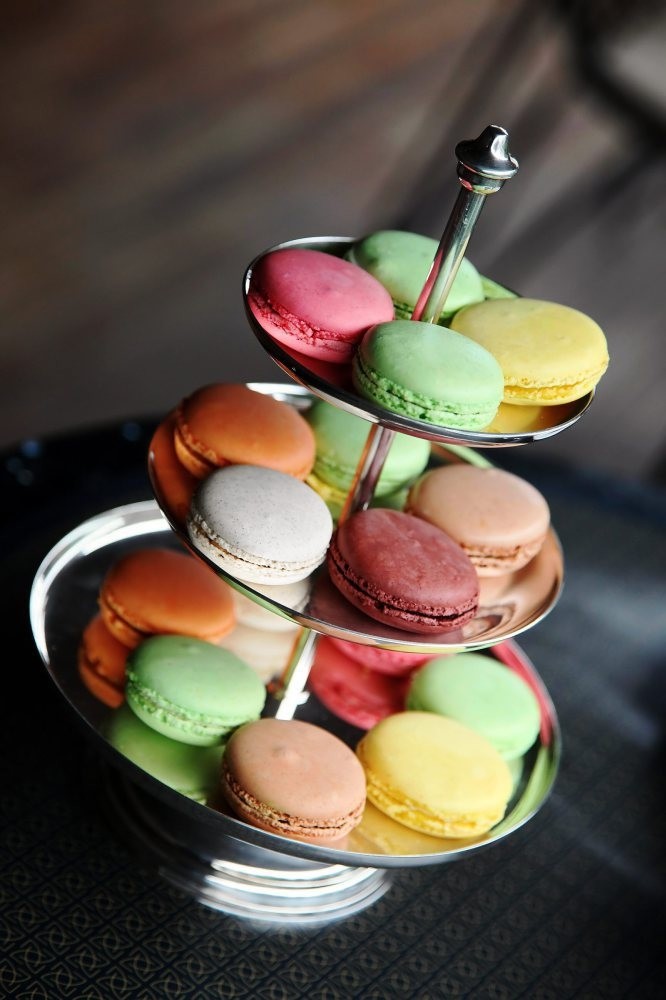 Opened in 1940 at the entrance of Şark Pasajı on İstiklal Avenue, for decades Markiz has been an institution known for high quality, high-status and for abiding by a strict dress code. Designed by the same French architect who designed the Pera Palace Hotel as well as many other Art Nouveau buildings, it is famed for the faience panels that were brought in from France which depict the seasons. Now operating as Yemek Kulübü, a glorified fast food joint, it is an atmospheric venue to dine in or at least pay a visit to get a sense of its prior legacy as a gathering spot for poets and writers.
Güllüoğlu
Widely considered the best baklava maker in the country, the original Güllüoğlu was established in Gaziantep way back in 1871. However, the Güllüoğlu branch in Karaköy, which opened in 1949, has since become their landmark shop. Situated on Rıhtım Caddesi, this baklava shop is a must-visit venue for their wide variety of baklava which includes a chocolate version served with clotted cream and lemonade, which you can enjoy on a stool at one of their high tables.
Ali Muhiddin Hacı Bekir
Renowned as the oldest company in Turkey to still be operating from its original premises since it opened its first shop in 1777 in the district of Eminönü, Ali Muhiddin Hacı Bekir is historically known for producing the best Turkish delight in the country. Also famous for their akide şekeri, or rock candy, there are three branches located in Istanbul; Eminönü, Beyoğlu and Kadıköy.
Şekerci Cafer Erol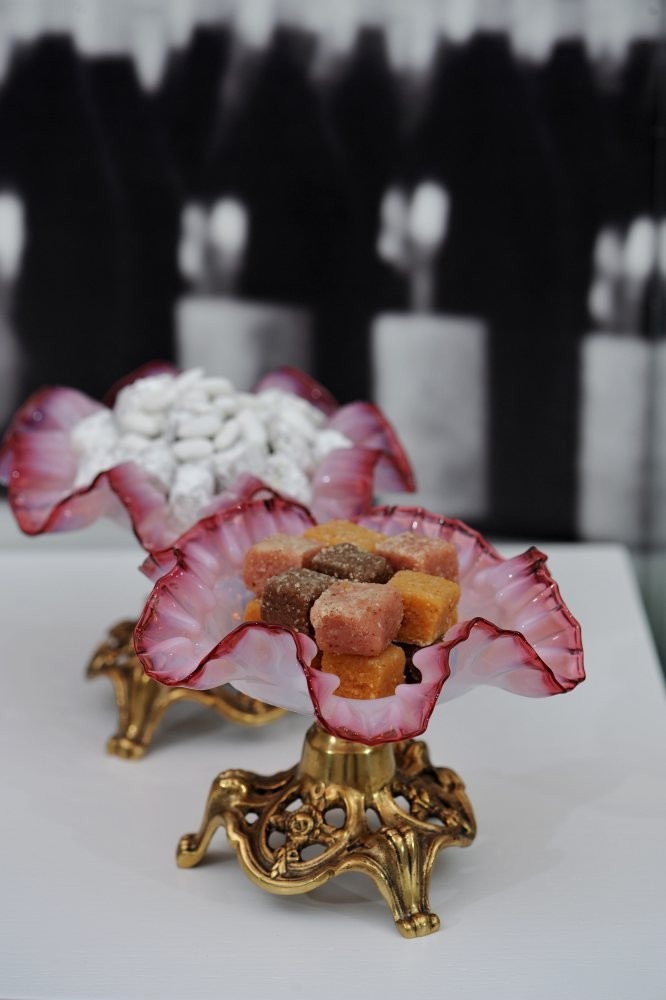 For nearly 200 years, this historic shop has produced a wide variety of Turkish candy, including Turkish delight, akide candy and macaroons. However, their mouthwatering fruit-shaped and uniquely flavored marzipan cheese is a fun delight sure to bring out the kid in all of us. Situated in the heart of Kadıköy, this traditional candy shop is a timeless spot where you can enjoy tea with a sweet treat while watching the world go by. They now have a total of seven branches in Üsküdar, Göztepe, Acıbadem, İstinye, Bakırköy and even Erzurum.
Meşhur Bebek Badem Ezmesi
Located in Bebek, as its name suggests, Meşhur Bebek Badem Ezmesi, which translates to "Famous Bebek Almond Paste," has been producing just that on the current premises of the establishment since 1904. A Turkish-Greek family business, the shop specializes in - you guessed it - almond paste. Customers can also enjoy a Turkish variation of marzipan as well as a pistachio version. This tiny shop which sits parallel to the Bosporus also offers classics such as Turkish delight, akide candy and chocolate and candy covered nuts and fruits.
Cemilzade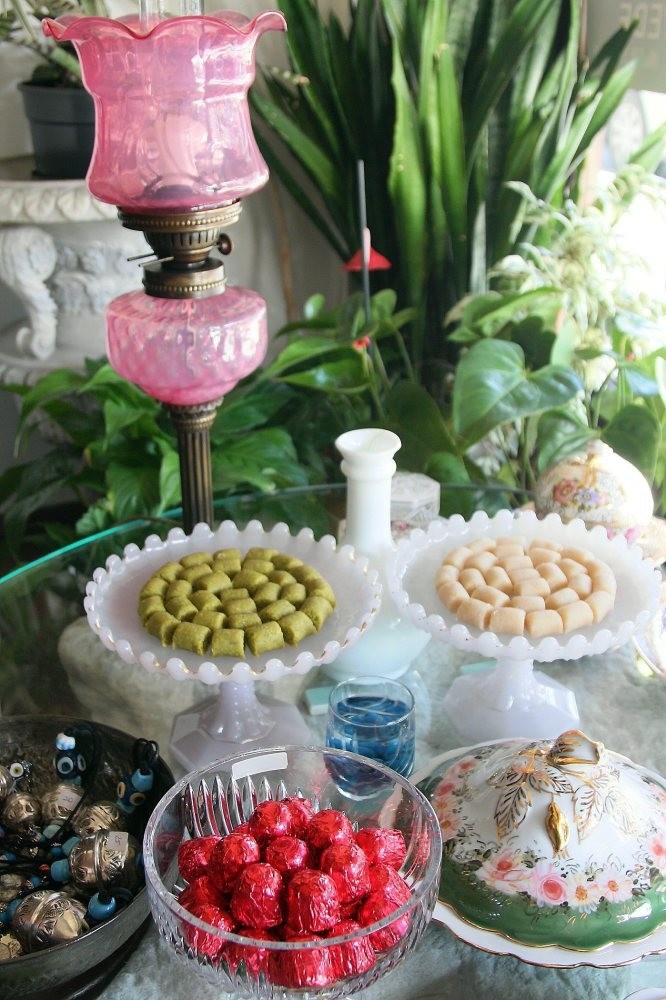 Lutist Cemil Bey founded Cemilzade in 1883 before setting off to pursue his successful academic career in music. His family took over the business and his original recipe for Turkish delight and marzipan, which has no additives, opening a shop on Bağdat Avenue in Selamiçeşme in 1937. There are now two shops on the same avenue as well as store branches operating in Etiler and Nişantaşı.