With schools on their summer breaks and the temperatures soaring, it may be high time to hit the road and take an adventure with your boisterous young ones. Turkey has a number of innovative, inspirational and entertaining out-of-the-way spots to have an exciting adventure with the youngsters.
Whether its outdoor sports, fun parks, educational museums or defying gravity, Turkey has it all for the kids and the child in all of us.
Space Camp Turkey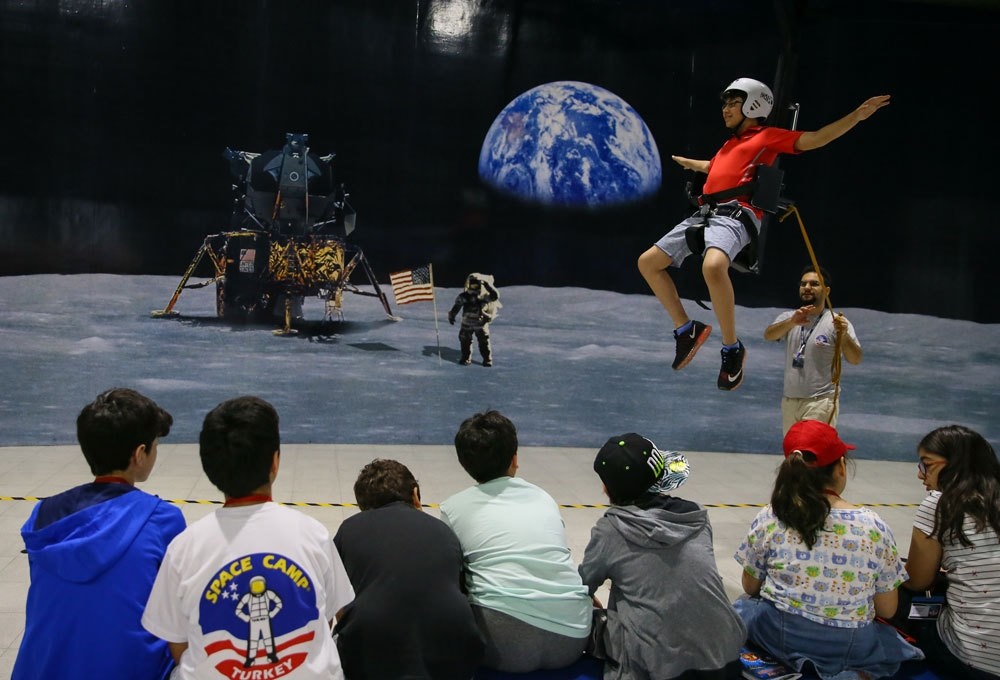 The ultimate experience for any child or adult is to be had at Space Camp Turkey, one of just three Space Camps in the world that just happens to be located in the high-tech industrial park in the Aegean Free Zone in Gaziemir, Izmir. This innovative camp uses space technology to educate children on astronomy and science. Their very special programs, which include space simulators, are attended by children from all over the world. Affiliated with the U.S. Space & Rocket Center in Alabama, this camp offers six-day international summer camps for youths and adults that also have a robotic class option. During the school year, they offer two-day Outer Space Adventure camps and on semester breaks they do five-day Space Camps with Robotics. Their main aim is to provide children aged nine-15 with communication, teamwork and leadership skills in a motivational and entertaining setting. But don't fret, because they also offer adult programs for the astronaut wannabe in all of us.Space Camp Turkey also hosts very special guests, such as American astronaut Sunita Williams, who will be there on July 10 and whom holds the records for women's total spacewalk and longest spacewalk at 50 hours and 40 minutes. Definitely, a once-in-a-lifetime experience, Space Camp Turkey tops the list so high it soars into the universe for things to do with kids this summer.
Titus Feronia Motor & Outdoor Sports Club
Located just 13 kilometers from Izmir's Urla district, Titus Feronia is located on a 60,000 square meter plot where both kids and adults can take part in a wide variety of outdoor activities. Named after the goddess of forests and fountains, Feronia has an illuminated paintball field, an off-road course and even a six-meter-high climbing wall. For the even more adventurous soul, there are ATVs, buggies, motorcycles, mountain bikes and even jeep safaris.
Most known for their ATV track, where you can head out on your own or take part in a guided tour equipped with a clue-hunt in the outdoors. This is also a great place for mountain biking, trekking orienteering and camping outdoors with the kids.
They also hold a number of specialized camps throughout the summer for parents to enjoy with their kids such as Turkey's Motorcycle Federation's four-day motocross and enduro training for children 5-12 years of age. Other summer camps offered include compass and GPRS training, chess tournaments and even sailing races and children are encouraged to speak English the entire time.
They serve a generous breakfast as well as snacks and Turkish comfort food classics such as mantı and gözleme as well as the kendin pişir, kendin ye option where you can pick your own cut of meat and then barbecue it yourself, making it a fun day in every way.
Altınpark wonderland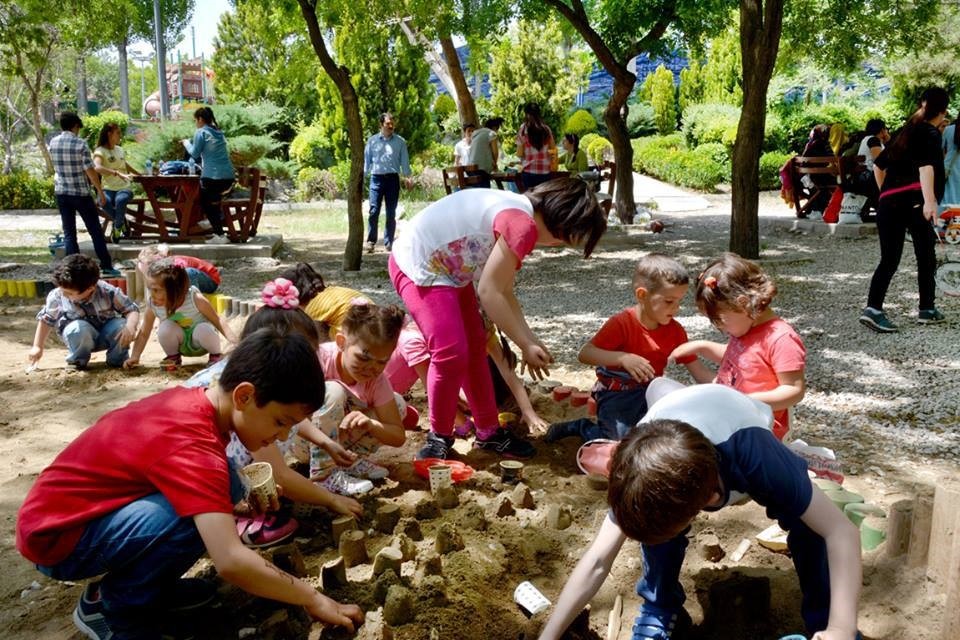 Famed for being the biggest park in Europe, Ankara's Harikalar Diyarı, in other words "Anatolian Wonderland" is just that for the youngsters, with giant animation figurines from a 50-meter-high Gulliver figurine to Tom & Jerry and Lucky Luke, dotted along a pristine pond in the mega Altınpark, located in the capital's Sincan district. This mega amusement park has all of the obligatory roller-coaster-type rides kids can enjoy as well as a mini caterpillar train that can take you and the kids around the park and a variety of boat rental options to sail in the pond.
Feza Gürsey Science Center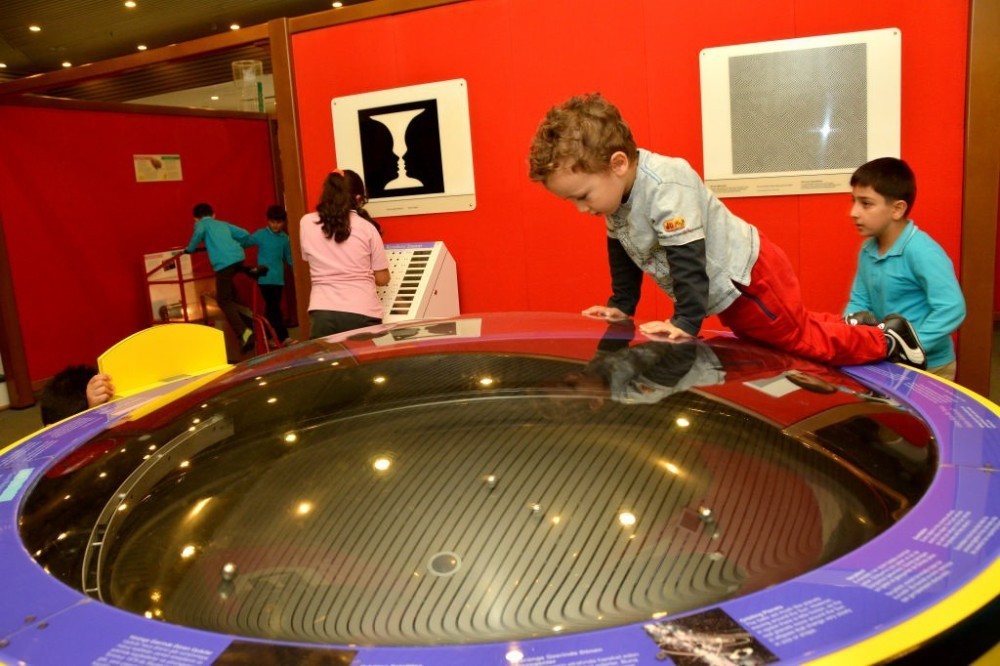 Also located in Ankara's Altınpark is the Feza Gürsey Science Center, a science museum named after the renowned Turkish mathematician and physicist. The center has 48 exhibits that are either interactive or live demonstrations organized by the faculty of Middle Eastern Technical University.
Masal Dünyası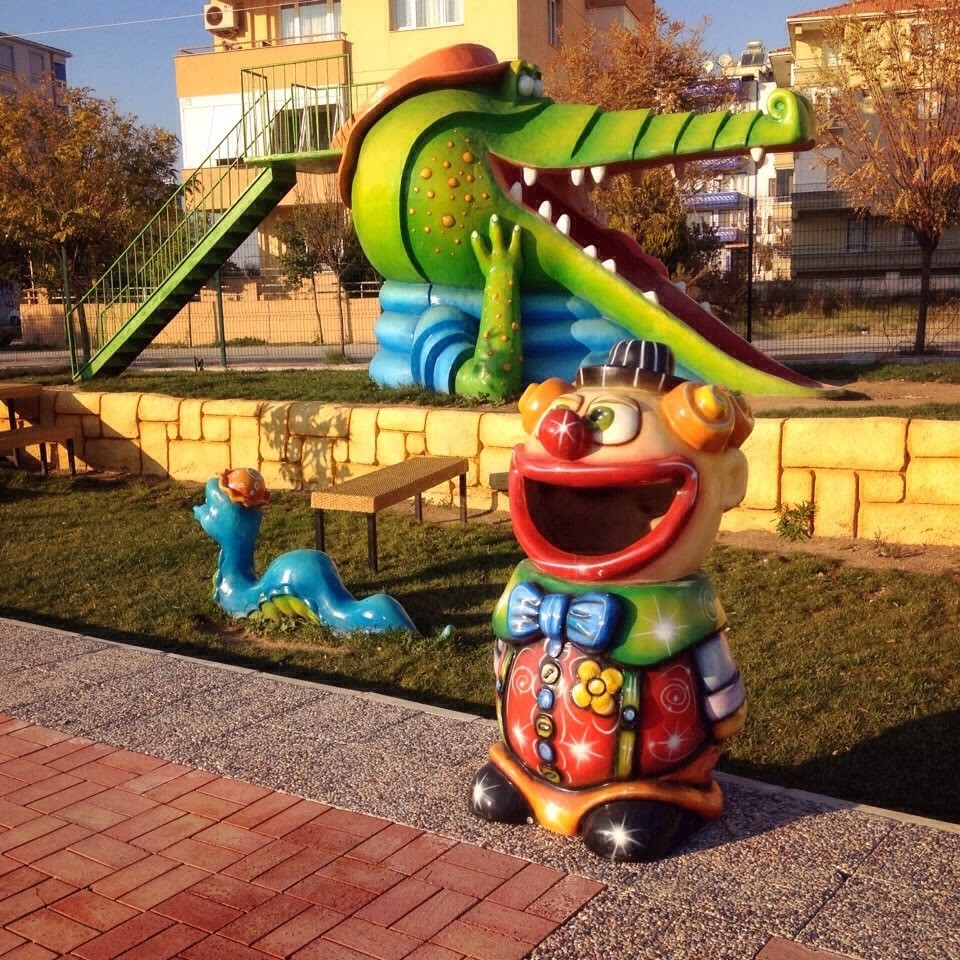 In İzmir's Torbalı district is a mini version of a caricature wonderland for kids, called Masal Dünyası, which translates best to "Fairytale Land." A fun quaint park with an artificial pond, it also has a mega Gulliver as well as all sorts of fun figurines of fairytale characters, animals and even dinosaurs, but is geared towards the younger set.
Natural History Museums
The capital also houses the Tabiat Tarihi Muzesi, a natural history museum in Çankaya that has three-levels of displays with fossils, artifacts, gems and even an artificial cave that transports visitors back to prehistoric times.
There is also an impressive natural history museum located in the Ege University Campus in Bornova, Izmir. This museum houses true artifacts found in what is now modern-day Turkey that spans back thousands of years. Some of the highlights include the five-meter-high original skeleton of a Syrian elephant found dating back three million years and a tyrannous rex skeleton from the States.
Anatolian Wonderland
An even bigger version is housed in Kayseri and called the Anadolu Harikalar Diyarı, in other words "Anatolian Wonderland" and includes a zoo, ice skating ring, water skiing park, horseback riding and a sports park.