Years before I made the move to Turkey, friends in California excitingly played for me amazing drum tracks by a percussionist they had discovered by the name of Mısırlı Ahmet, so pleased to know someone of a similar heritage as this maestro and I must say, I was very proud of this legacy myself. Renowned as the best darbuka player in the world and for developing his own unique technique that has since become a global standard for the instrument, Mısırlı Ahmet has also opened the first darbuka school in the world. While the Mısırlı Ahmet Rhythm School is based in Balat, every year, this living legend takes his students and music enthusiasts to a very special spot in Turkey's revered Kaz Dağları for 22-days of training in darbuka by the virtuoso himself as well as for workshops in a wide variety of creative and performing arts and people come from all over the world to take part in this amazing experience.
This year will be the ninth annual Mısırlı Ahmet Darbuka Camp and it will be held at the Ağlayan Şelale in Güre, Edremit, a village famed for its thermal springs that spreads from the forests of Mount Ida to the shore of the Aegean Sea. From July 2-24, Mısırlı Ahmet will be joined by his loyal students and followers from all over the world for 22 days of drumming, dancing and a variety of performing arts led by the legendary drummer himself who will be joined by a number of international musicians and teachers.
Who is Mısırlı Ahmet?
Born in 1963 in Ankara as Ahmet Yıldırım, Mısırlı Ahmet, began his musical career back in the late 80s by playing Turkish-style darbuka, his specialty being a clay goblet drum. He later traveled to France and then Egypt to hone his craft by working alongside tabla masters. Funnily enough in Egypt, he was known as "Ahmed el Turkî'" (Turkish Ahmet), whereas since then he has become known worldwide as Mısırlı Ahmet and for developing his own unique technique now known internationally as the split-finger technique, which allows for very quick playing and to go beyond rhythm into a new form of expression. His music spans many genres including but certainly not limited to jazz, flamenco, Latin American, Indian and Middle Eastern music.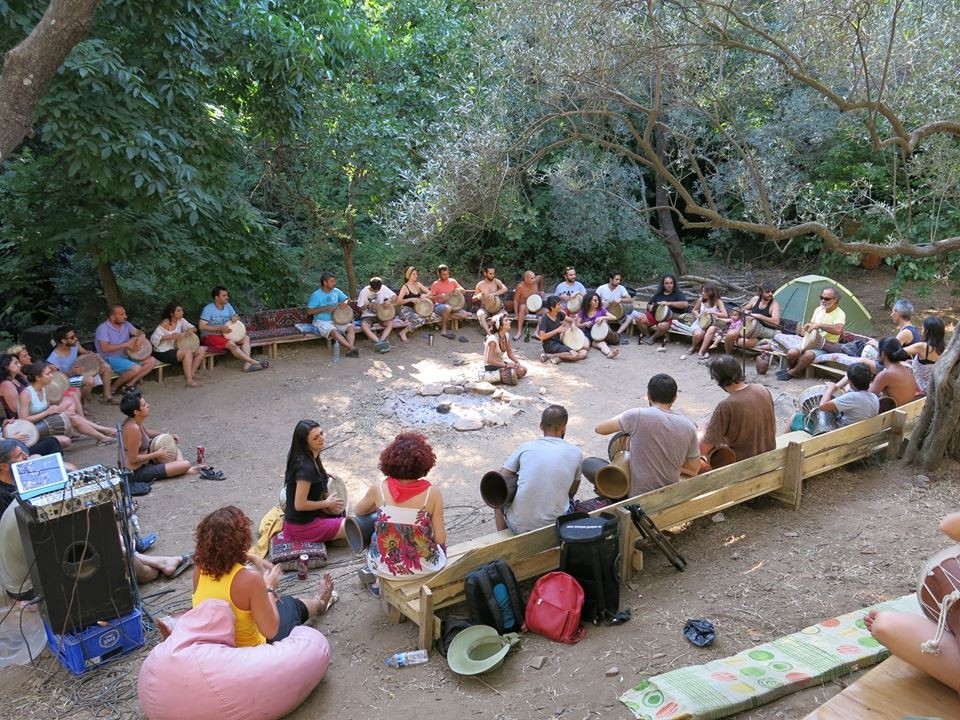 Mısırlı Ahmet will give daily workshops and master classes by on both darbuka and deholla.
Mısırlı Ahmet recorded his first album "Oriental Dance and Percussion" in Egypt in 1992. He was later part of the rhythmic ensemble based in Turkey's "Asia Minor." He later returned to Egypt to master the deholla, a bigger version of the tabla, for which he also created a new playing technique. He then moved on to Spain, where he embedded himself in flamenco style and recorded two albums within two years, "Mel de Cabra" (2000) and "The Search" (2001).
In 2003, he represented Turkey in the "First International Percussion Conference" sponsored by the EU and held in Tunisia and was part of the album series recorded in honor of Mediterranean Great Masters. He was granted an honorary album recording, entitled "Natural Moments" for which he was given the "Master" title. In 2006, Mısırlı Ahmet was awarded the "Leadership Summit Prize" which is given by Eduplus annually. He has released at least six solo albums and contributed on many others. Mısırlı Ahmet continues to play all over the world and has performed with the likes of Sting, Anjelika Akbar, Nana Vasconselos and flamenco guitarist Tomatito.
In 2007, the Mısırlı Ahmet Rhythm House was born as the first ever darbuka and percussion school of its kind in the world. Initially founded in Galata, the school is now located in Balat and offers all sorts of percussion courses taught by the virtuoso himself and with an emphasis on improvisation to students of all levels and from all over the world.
Since then, every summer, the Mısırlı Ahmet Rhythm School organizes the "International Rhythm & Art Camp" held in the natural surroundings of a campsite in the woods among a flowing creek set in the mountains yet close to the shore of the Aegean in Balıkesir. This year's camp takes place from July 2 to July 24 and will have daily workshops held by Mısırlı Ahmet himself as well as a variety of other artist workshops such as ceramics, theater and oriental dance.
Classes begin in the early afternoon and go on until evening, which leads into a bonfire and jam sessions into the night. The atmosphere at the camp is one of a huge global family of all ages and levels and from all nationalities. Participants come with their own tents although there are communal showers nearby. Breakfast and dinners are prepared by local cooks over a fire and in huge copper pots and most of the time participants volunteer their time to help in the preparation while learning new local recipes. After dinner, everyone washes their own dishes. The area is famed for its natural thermal springs and there are creeks flowing through the woods people can take dips in. Participants are also granted free entry to the municipal hamam facilities in the nearby thermal town center of Güre, which like the nearby Aegean coast is just a short two- kilometer- drive or long walk away.
Daily workshops as well as master classes will be held by Mısırlı Ahmet on both darbuka and deholla. Mustafa Canyurt, a maker of the clay darbukas used by Mısırlı Ahmet, will be offering a ceramics workshop from July 10 to July 24. From July 19 to July 24, Greek clarinet virtuoso Manos Achalinotopoulos will be teaching his craft. There will be Anatolian Folk Dances taught by Hayati Şengül from July 9-24, a daily theater workshop held by Berivan Karaman as well as daily yoga led by Boris Faktoroviç, a daily didgeridoo workshop held by Çağrı Akoğlu and a storytelling and acting workshop held daily by Jülide Kaya. There will also be a number of surprise special performance guests from Turkey and abroad.
Participation in the workshops is all par for the course and open to everyone at every level. In the evenings, impromptu performances are held by the nightly bonfire. In the final week of the camp, the students and their teachers take the stage for two public performances that will be held in Altınoluk and in the Güre antique theater. Like the camp itself, these concerts are also open to all.
Anyone interested, regardless of their level of proficiency in these musical and performing arts is welcome and for any length of time. The daily fee, which is reasonable yet varies according to length of stay and whether or not they are Mısırlı Ahmet's students, includes camping out in your own tent, breakfast and dinner and entrance to all of the workshops. This is truly a once in a lifetime experience to live in the forest with a community of like-minded artistic souls, while learning first-hand from one of the greatest musicians in the world. Check out the Mısırlı Ahmet Ritimhanesi Facebook page to register and for more info.