Turkey is undoubtedly blessed when it comes to its stunning nature and bountiful resources, a number of which have been honed and crafted into utilitarian and aesthetic products over the years that make for some of the best authentic and natural gifts from Turkey. The following are seven must-have souvenirs that are both healthy and beautiful and gifted to Turkey by Mother Nature herself:

Natural Sponge: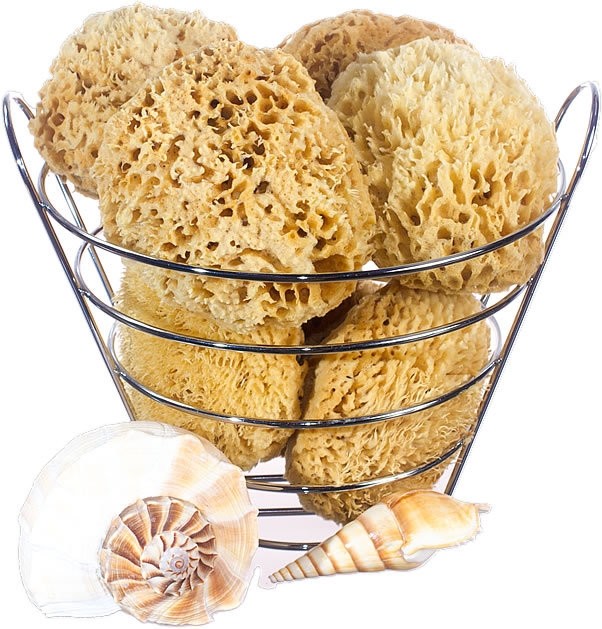 What may seem as a simple beige porous blob from the sea is actually the world's best natural sponge, ideal for cosmetic purposes and soaping up and scrubbing the body. The popular summer resort destination of Bodrum is famous for its natural sponges that are both sturdy and soft, pliable and durable for decades of years. They soak up the suds and then release them in the easiest manner, making for a whole new bathing experience that is well worth a try and a near guarantee you will want to make it part of your steadfast routine.
Referred to as porifera in Latin and Sünger in Turkish, the highest quality of these sponges are harvested by divers in the Aegean and are traditionally sold on stands set up along popular tourist pedestrian walkways. It is difficult to find these sponges anywhere other than in towns along the Aegean and Mediterranean. Definitely a special treat and a true gift from the sea, Turkey's natural sponges are a must-buy for anyone with an affinity for bathing.
Meerschaum Pipe:



Meerschaum, which in Turkey is referred to as Lületaşı, is made from the mineral sepiolite. First made popular by the German pipe builder Kummer, their heyday was amongst French artists and painters starting back in the early 18th century.
Resembling what its name refers to in German as the "foam of the sea," meerschaum has a porous nature, which draws moisture and tobacco tar into the stone, making for a smooth and dry smoke.
Although stark white when purchased, as they are used they transform into amber hues. They are sold in many forms, from decorative over-the-top statuette like pipes to simplistic and utilitarian cigarette holders.
While briar wood pipes are the most popular form of pipe available these days, even these are predominantly lined with meerschaum, which is nearly exclusively derived from the plains in Turkey's northwestern province of Eskişehir, located between Istanbul and Ankara. Considered to be a student town reminiscent of Europe, Eskişehir also houses its very own Museum of Meerschaum.
Whether a smoker or not, these pipes, especially those donning the heads of Zeus or Dionysus make for a very unique gift and showpiece from Turkey.
Saffron: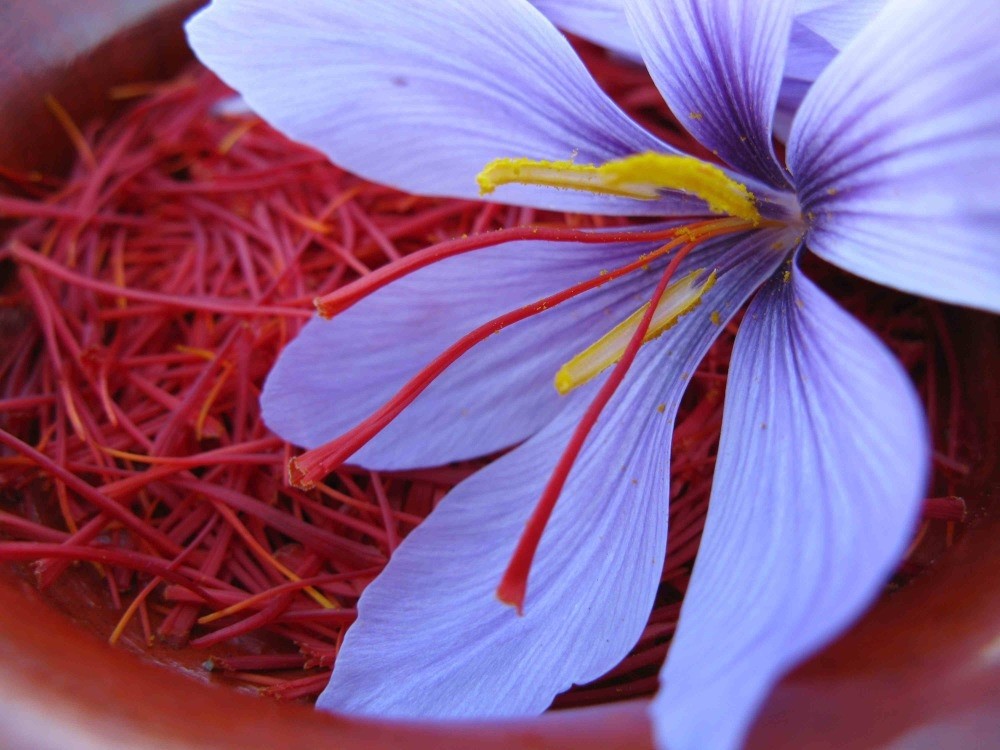 As the name of the province suggests, saffron hails from the town of Safranbolu, which translates to "the city of saffron." Added to the list of UNESCO World Heritage sites over 20 years ago, due to its architecture of well-preserved Ottoman houses, Safranbolu was once a trading and growing center for saffron. For visitors now, it is like taking a trip back to Ottoman times.
Considered to be some of the best quality saffron in the world, today it is still cultivated in the village of Davutobası, located 22 kilometers east of Safranbolu. Saffron threads are stigmas of a crocus flower and only come three to each bud, therefore the spice is both pricey and hard to find. Don't be fooled by the TL 5 ($1.3) vendors in spice markets as the price for real saffron goes for at least TL 25 a gram.
Oltu Stone: The Oltu stone, also known as black amber is an indigenous jet found near the town of it gets its name from in eastern Turkey's Erzurum Province. Primarily used in the making of the "tasbeeh" prayer beads, the Oltu stone mainly comes in black variations; however there are also the more rare form with grey and green hues. One of its more interesting characteristics is its softness when first excavated allowing for easy carving before the semi-precious stone hardens.
The structure of the stone resembles the wood it is formed from, that being fossilized trees, and the way to test whether it is authentic is to rub it against porcelain to see if it leaves a brown streak.
Believed to be beneficial to depression and stress as well as a self-confidence builder, this stone, also referred to as the "patience stone" and the jewelry made from it is a prized possession for many a Turk and makes for a beautiful, meaningful, valuable and compact gift to take home.

Devrek Cane: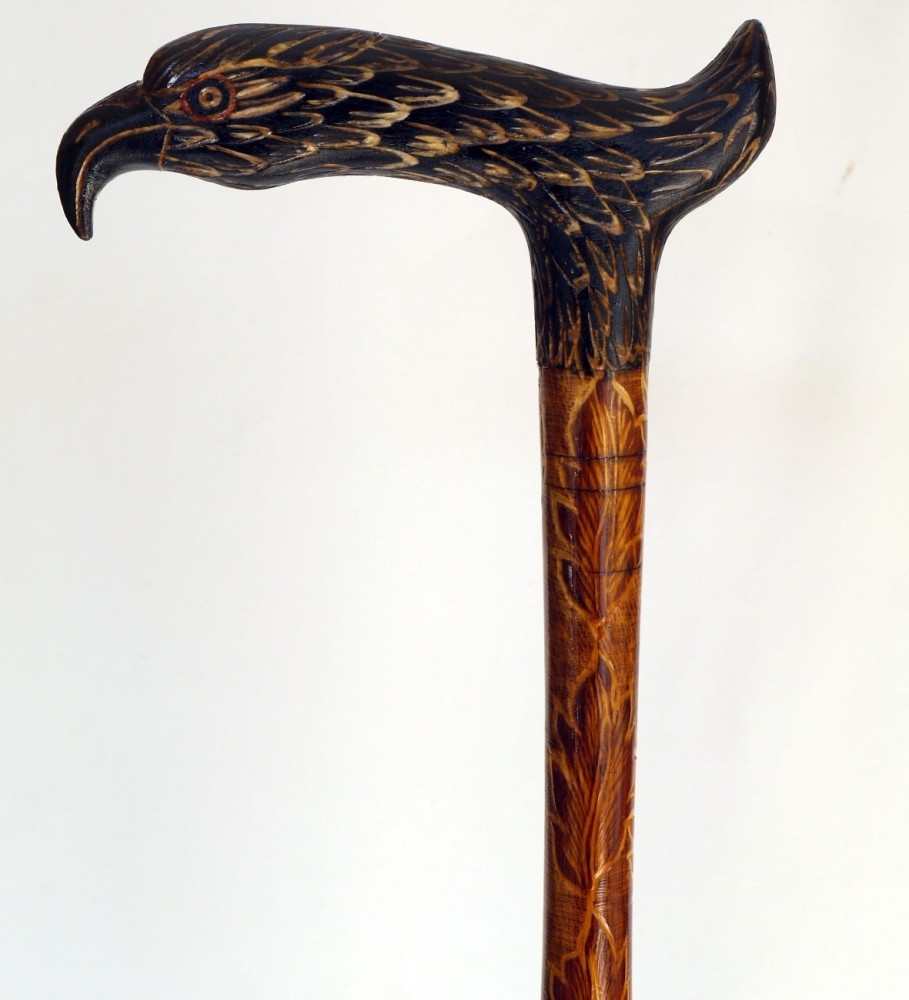 A devrek cane is a prized possession in Turkey and considered much more meaningful than simply an aid for the elderly or indisposed.
Made from red dogwood in Zonguldak, the tradition spans back to the 19th century and World War I, when a carpenter from the town of Devrek was captured by British forces. During his time in captivity he noticed the significance placed on canes as being a sign of nobility versus disability and decided to establish the tradition in Turkey once freed. Since then the Devrek cane has become a honed craft and they are carved in both a highly ornate and refined manner.
Doubling as a piece of art and a utilitarian tool, the Devrek cane is another unique and impressive gift possibility from Turkey.
Olive Oil Soap: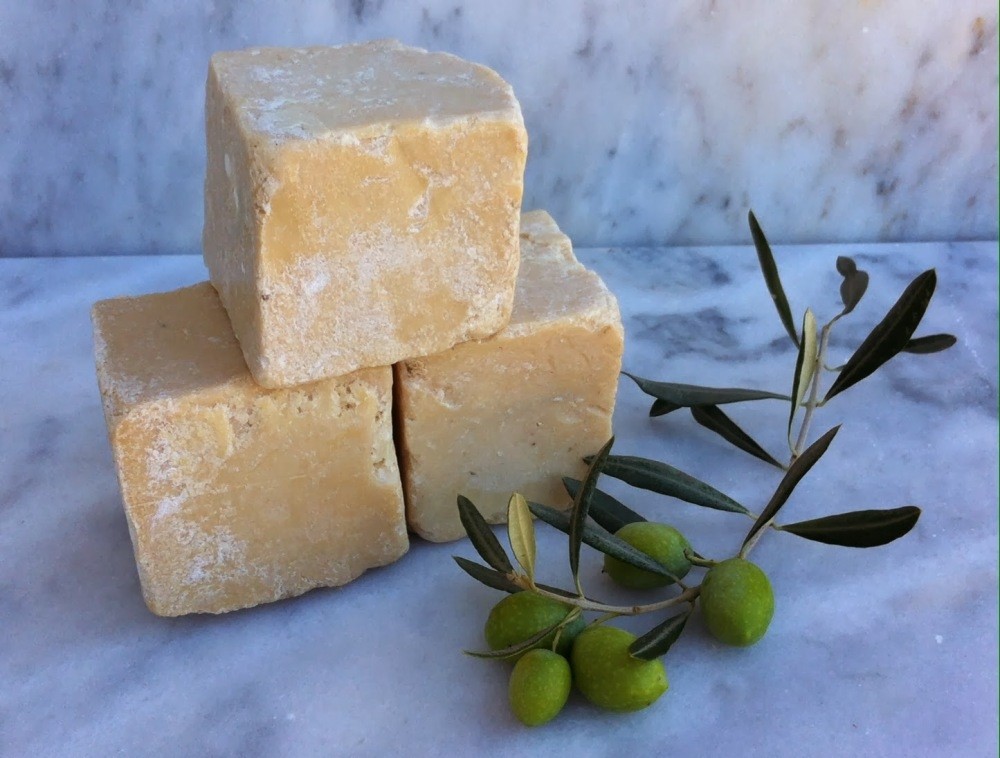 As one of the largest olive producers in the world it should come of no surprise that the tradition of preparing natural olive oil soup prevails in many villages and households throughout the country. A widely available and regularly used product in Turkey, its rustic shape and nourishing elements for the skin make it one of the best inexpensive gifts to distribute to your friends or coworkers back at home.
In addition, the more specialized Bittim soap, made from unripe wild pistachios from southern Anatolia is used as a shampoo and believed to curb hair loss and to nourish the follicles and scalp.

Şile Bezi: A lightweight and crimpled cotton that absorbs moisture, Şile cloth makes for the ideal garments for the summer months and can have both simplistic and ornate designs embroidered onto it. In addition to being used as an airy and slightly sea-through top, the cloth is also made into dresses and even pants as well as into tablecloths and bed linens.
Although there are many varieties in varying districts throughout Turkey, the original and favored Şile Bezi hails from the district in Istanbul it gets its name from.