Ob-La-Di Ob-La-Da life goes on... Or as the saying goes "rock and roll will never die" and this summer Turkey's beloved rockers and alternative music genre performers will be out to prove it with a number of innovative and exciting festivals and concert series guaranteed to be a great time.
Müzik Boğaz'dan Gelir series
The Müzik Boğaz'dan Gelir (Music at Bosporus)series, which has a boat taking off from Haydarpaşa and Kabataş ports at 6:45 p.m. and 7:15 p.m. to pick up guests for a live music concert performance on a boat on the Bosporus, which returns at 11:15 p.m. and 11:45 p.m., respectfully. The series continues this month with a truly stellar line-up of performances by: Luxus on July 30, Cem Adrian on Aug. 3, Moğollar on Aug. 5, Jehan Barbur on Aug. 10, Ümit Besen on Aug. 12, Deniz Tekin on Aug. 17, Yeni Türkü on Aug. 19, Adamlar on Aug. 24, Murat Meriç ile Eski 45'likler on Aug. 26, What da Funk and Sattas on Sept. 2 and the series closes with Pinhani on Sept. 23.
Who to check out: Luxus Oriental Blues always commands the stage with high energy and an excellent live performance to get your groove on. A mix between gypsy music, reggae and Anatolian folk music, the female clarinetist brings everyone out of their basket to dance like a snake, while the captivating lead singer, entertaining accordionist and excellent percussions make this group the whole package for a truly great night of live music.
Cem Adrian is a handsome young vocal virtuoso and songwriter known for his ability to sing in seven octaves, in other words from bass to soprano, because his vocal chords are three times the length of a normal person's.
Moğollar are legends in their own right, considered to be the founders of Anatolian rock, they have continued to take the stage for over 40 years. To crown their achievements in 1971 they were awarded the Grand Prix du Disque, sharing the honor with the likes of Pink Floyd and Jimi Hendrix.
Yeni Türkü have also been playing Anatolian folk rock for nearly four decades now, incorporating traditional Turkish instruments such as the oud, bağlama, kemenche and qanun into their music.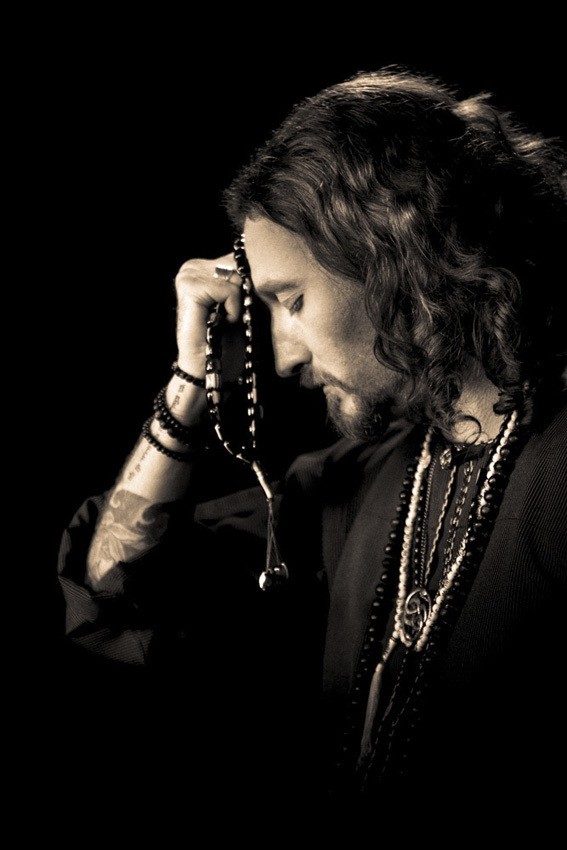 Deniz Tekin is an up and coming captivating vocalist who gives her rendition of Turkish classics with a voice brought down direct from the heavens.
Sattas, Turkey's first, yet excellent, reggae band always put on a great show and even have a number of original reggae songs penned in Turkish.
100% Metal Fest
On Aug. 27 will be the 100% Metal Fest Headbangers' Weekend hosted at KüçükÇiftlik Park. Metal-lovers will rejoice as packed into a single day there will be performances by Testament, Senfonik Metalin, Haggard, Eluveitie and Kalmah. With its progressive oriental style, Orphaned Land, metal legend Immortal's founder Abbath, Istanbul-based group Furtherial and Azooma from Tehran will also take the stage.
Haggard is a German metal group that combines classical music with death metal. Hailing from Israel, Orphaned Land are considered to be the pioneers of Oriental Metal.
Paradisos Sessions
Paradisos Sessions is a very special concert series organized by none other than Taner Öngür, the bass player for the legendary Anatolian rock group Moğollar. Every Saturday night, a collective of skilled and special musicians, most of which moonlight in other popular bands, come together for unique jam-heavy performances that are guaranteed to be a high quality musical experience. Furthermore, the concert series takes place in a former dance hall set along the coast of Burgazada, the third largest of Istanbul's Princes' Islands. While the series is usually held on Saturdays, this Friday, July 29 Los Paradisos, a band formed by Taner himself, take the stage performing old spy film music, 60s beat and Hawaiian style music. On Saturday, July 30, the series resumes with Herkes Uçmadan, Koala Reggae Band and Düşük Tuşe. On Aug. 13 to Aug. 14 will be the Burgazada Progressive Music Festival with around a dozen bands, including Dinar Bandosu, Kırıka, Los Paradisos, Altın madalyon, Teneke Trampet, Flört, Karakamu, Van and Nirvan Bilirmul.
Dinar Bandosu are a new wave of performers that play Turkish psychedelic rock. Teneke Trampet are an acoustic band made up of guitars, percussions and wind instruments. Flört are a popular Turkish pop rock band that have been playing since the millennium.
Zeytinli Rock Fest
Zeytinli Rock Fest is the mothership of Turkish rock festivals held annually Zeytinli Dalyan coast of the Aegean in Balıkesir. For four days from Aug. 25 to 28, the shoreline turns into a rock-n roll paradise with 30 plus bands performing day and night, while their fans enjoy the sea, lots of beach games and food trucks. Composed exclusively of Turkish rock outfits, this year's line-up includes Duman, Athena, Şebnem Ferah, Athena, Pentagram, Teoman, Mor ve Ötesi, maNga, Hayko Cepkin, Feridun Düzağaç, Model, Kurban, Cem Adrian, Ceylan Ertem, Umut Kuzey, Ceza, Zakkum, Baba Zula, Büyük Ev Ablukada Fırtınayt, Metin Türkcan, The Ringo Jets, Yüzyüzeyken Konuşuruz, Adamlar, Blacktooth, Marsis and Deniz Tekin to name just a few.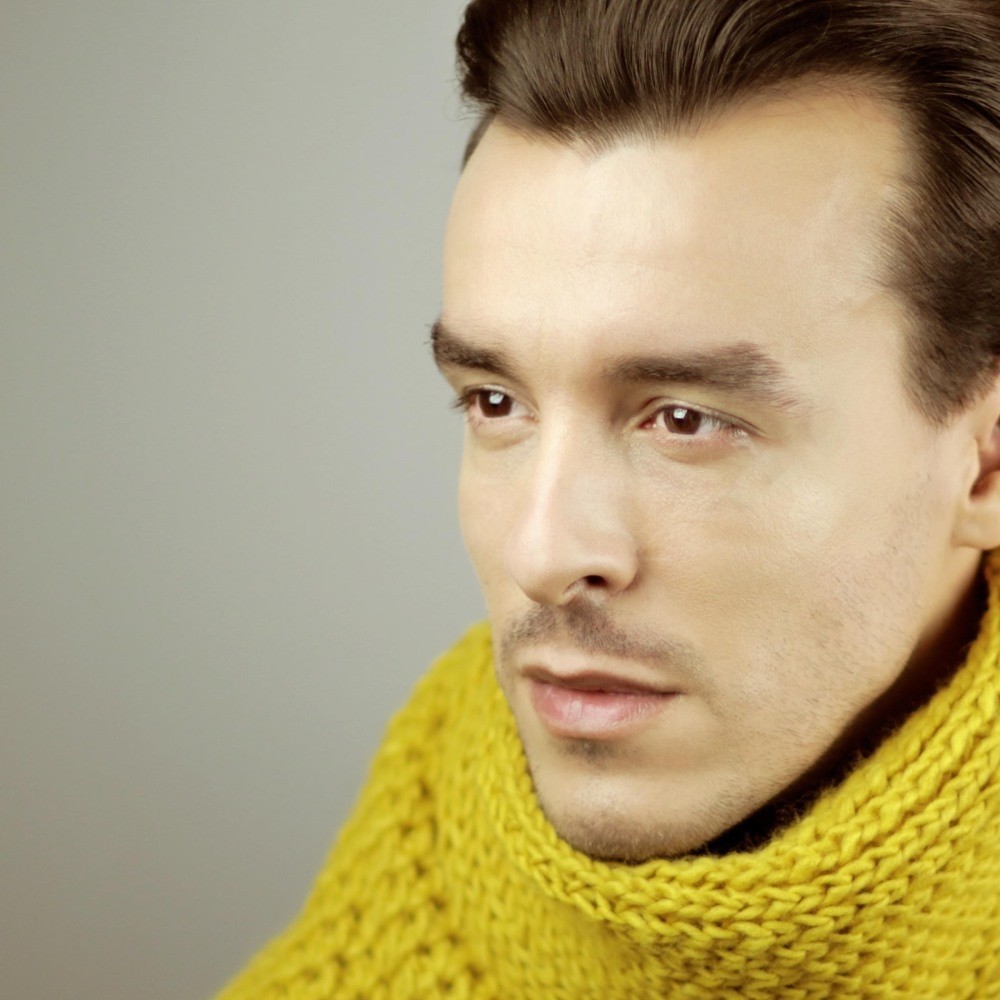 Duman are by far Turkey's most popular and successful rock band with ten album releases. Their style combines traditional Turkish folk music with modern rock and grunge and their songs through both style and lyrics have become household hits. Athena has also seen unprecedented success as Turkey's most popular ska-punk band. Formed by twin brothers in 1987, both of whom served as judges on Turkey's version of The Voice, Athen a finished fourth representing Turkey at the 2004 Eurovision Song Contest.
Şebnem Ferah is Turkey's most well-known female vocalist of pop-rock music that has been gracing the stage with her commandeering presence and voice for nearly 30 years after kick-starting her career with the all-female rock band Volvox before going on to establish and extremely successful solo career.
Hayko Cepkin is an entirely unique artist whose music spans alternative and industrial metal to Anatolian rock and has released five albums including the most recent Beni Büyüten Şarkılar in which he gives his own twist to well-loved Turkish song classics. Known for his stage shows and brutal vocals, as much as for his personal style, he is definitely an act to catch.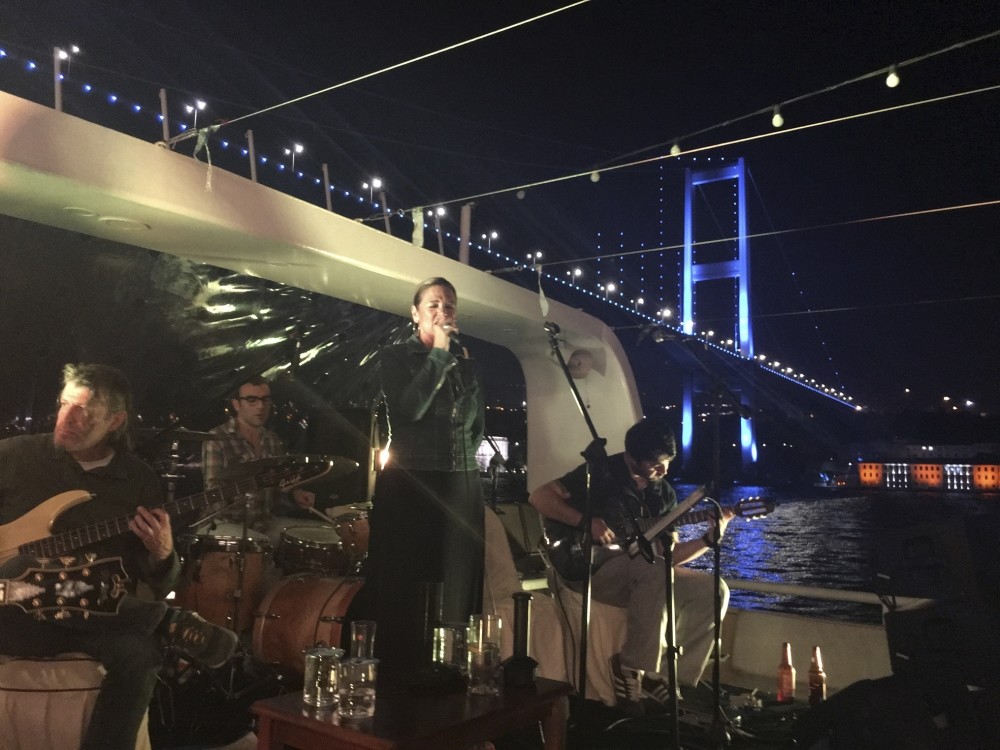 Ceza is Turkey's most acclaimed rapper, who has created his own style that plays heavy on the words. With nearly a dozen albums, he single-handedly introduced Turkish rap to the world and has been performing for his die-hard fans for over 20 years now.
Ceylan Ertem has the kind of voice and crescendos that linger with the listener, making her music an obsession for those who have discovered her. Starting her career fronting the band Anima, this singer-songwriter is Turkey's newest up-and-coming female vocalist.