Using their Turkish influence, many tattoo artists based in Istanbul have developed their own styles that incorporate Anatolian and Ottoman motifs, while others have created their very own styles of tattoo artistry that are favorites of tattoo-lovers all over the world.The following are some of the leading tattoo artists in Turkey, many of which are women, that stand out for their stunning work that encompasses a variety of artistic styles, whether you want to check out some of the newest up-and-coming tattoo designs or get inked with a Turkish twist.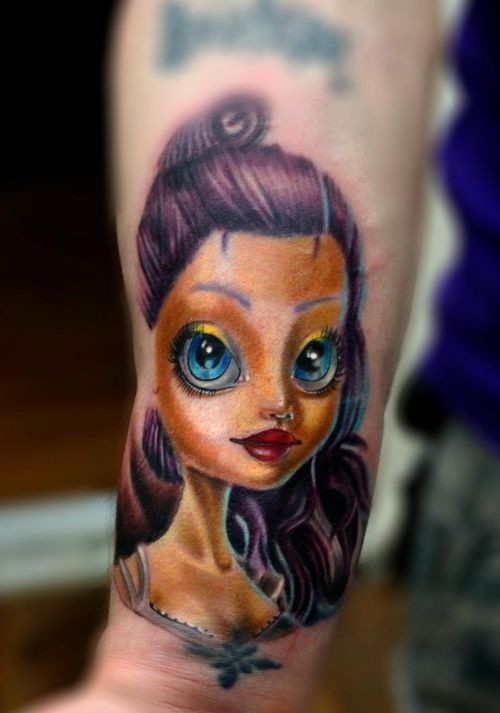 Resul Odabaş
Eva Karabudak is an Istanbul tattoo artist who is now well-known worldwide for creating a number of innovative styles that are all her own. Her newest style, in which she recreates colorful nature scenes, urban landscapes, and famous works of art in miniature circles is now topping the Turkish tattoo scene. Eva's previous style of incorporating cross-stitch motifs in her designs became an international Instagram phenomenon, but she has now taken it to a whole new level by creating realistic and surrealistic scenes within a miniature bubble of at most a few centimeters circumference. The mystical world she creates within a circle can be Dali-esque in style and romantic and whimsical in the feelings it evokes. Fairytale characters, unicorns and elephants on stilts are all par for the course for this resident artist at Tattoom Gallery in Galata. Eva's other creative and innovative style of tattooing figures such as Darth Vader, Marilyn Monroe, Pokemon or even a simple rose with mini "x" as pixels to look as if they have been cross-stitched on gets this Turkish tattoo artist worldwide recognition for her unique style.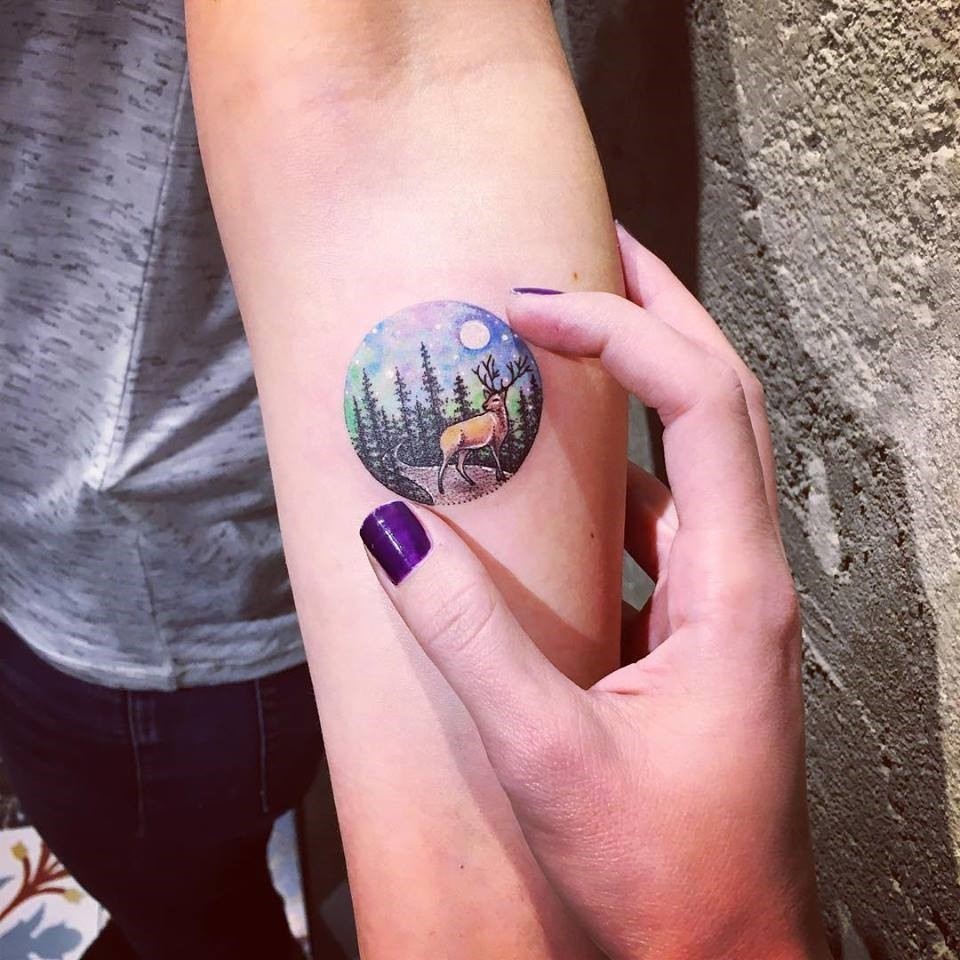 Eva Karabudak
Emre Cebeci is a graduate of Traditional Turkish Arts with a focus on illumination-miniature and calligraphy design from the Mimar Sinan Fine Arts University and the son of Turkish realist painter Selim Cebeci. His mother Zerrin also happens to be an illustrator. Cebeci is the go-to guy for incorporating calligraphy and Ottoman motifs in impressive body art work. This former base player for the Turkish ska band 100 Derece now works out of his own shop aptly named Cebecizade, which is located in one of Istanbul's oldest upscale neighborhoods, Nişantaşı.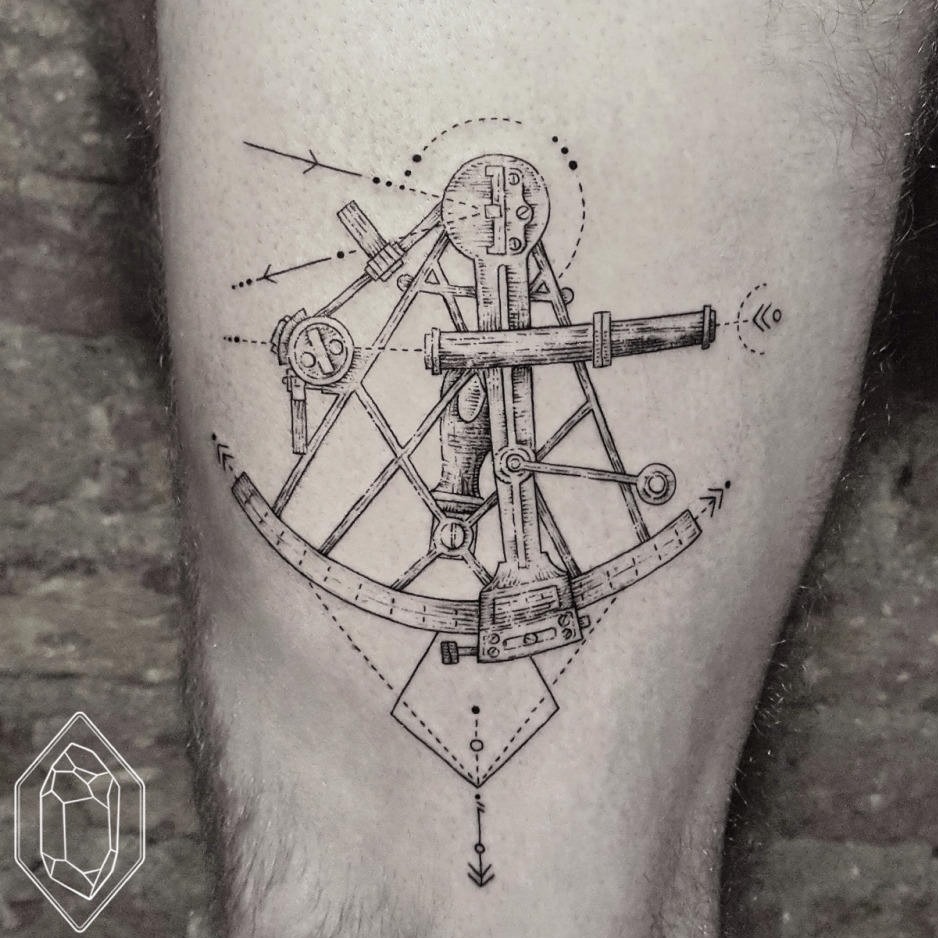 Biçem Şinik
Biçem Şinik is another internationally recognized Turkish female tattoo artist whose unique and elegant body of work draws fans from all over the world. Hers is a delicate and elegant style of incorporating monochromatic lines and dots to create geometric animals and minimalist forms that are simply beautiful. This Istanbul-based artist works closely with her clients on one-of-a-kind pieces and regularly travels to destinations all over the world to drill her designs. She can be contacted at
bicem-sinik.tumblr.com
Kobay from Kronik Collective is perhaps one of Turkey's best-known tattoo artists, who has racked multiple international awards for his realistic masterpieces in both monochromatic and vivid colors. His are epic pieces of realistic imagery with an emphasis on nature and animals in addition to human portraits. He hails from Nicosia, Cyprus, where he opened his first tattoo studio in 2009 followed by a second in Taksim. In 2014, he established the Kronik Collective, a tattoo and fine arts community in Nişantaşı. Having made a name for himself worldwide, this self-taught artist also holds guest appearances in venues all over the world.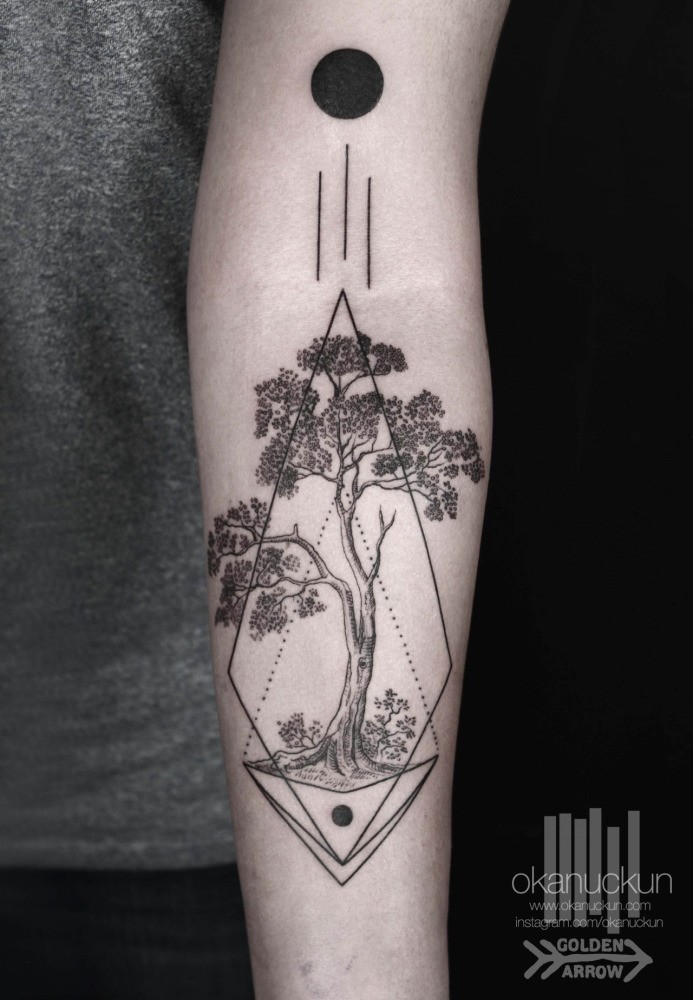 Okan Uçkun
Okan Uçkun is another artist that has created his own style of geometrical black and white dot work. His are more smaller, minimalist yet characteristic designs that are delicate and elegant. Although mostly centered around geometrical shapes, he is also influenced by animals and other elements of nature he incorporates in his design. He is possibly Turkey's most recognized tattoo artist, and at an international tattoo convention in Berlin he placed third. You can check out this artist's one-of-a-kind work at his Golden Arrow Street studio in Kadıköy.
Resul Odabaş is one of Turkey's most popular tattoo artists, and excels in a variety of styles ranging from detailed monochromatic imagery, two dimensional animations, realistic and color tattoos, but he is best known for his appealing watercolor tattoo style. His studio is located in the funky Firuzağa neighborhood of Beyoğlu.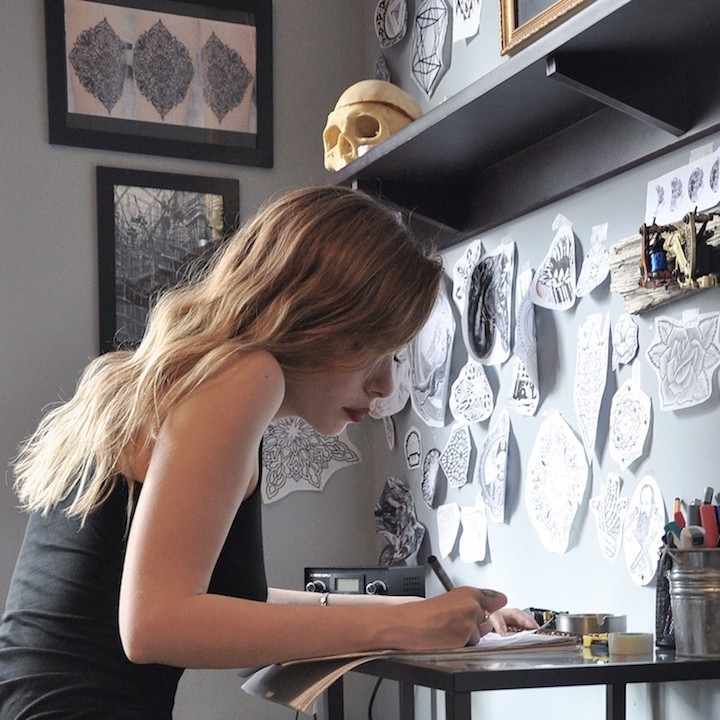 Biçem Şinik's tattoos range from geometric designs to the classics. She details futuristic figures and her work is precisely executed and wonderfully graphic in nature.
Reşat Gül is one of Turkey's leading realist-style tattoo artists. This self-taught artist who once tattooed on "the street" now owns his very own parlor, Street Body Art Tattoo studio in Bakırköy. You can check out his epic pieces adorning a number of Turkey's sports figures.
Denizhan Özkar also does black and white dot work that also encompasses geometric forms that incorporates elements of Turkish life. Although he works from home, he's a big name on the scene and he has also inked a number of Turkish musicians including the lead singer of the Turkish ska group that once represented Turkey in the Eurovision Song Contest, Athena.
Barış Yeşilbaş is another creator that has a completely unique style of combining bright and vivid watercolor with black and white geometric work. His pieces are delicate and pensive and are entirely his own. After walking away from the corporate world to go into tattoo artistry and turning it into a successful career, Barış works out of his studio in Şişli.
Didem Cındık creates stunningly vivid colorful Turkish motif tattoos such as lace designs, ceramic patterns and rug and kilim symbolism to name just a few styles. One of Turkey's leading female tattoo artists and a pioneer in unique Ottoman-inspired designs, Didem Cındık works out of her own studio in Bakırköy called Endless Tattoo.