The much-anticipated Qurban Bayram is nearly upon us with Sunday, Sept. 11 marking the eve of the four-day holiday. For many, this is an opportune time to take that last summer getaway. The following are three very different holiday routes to enjoy a different side of Turkey for this upcoming holiday:
Learn about organic farming
The Nar Ecological Hotel and Organic Farm, aka Narköy, will be hosting a special event for this Bayram holiday with a variety of fun farming and nature activities for the whole family.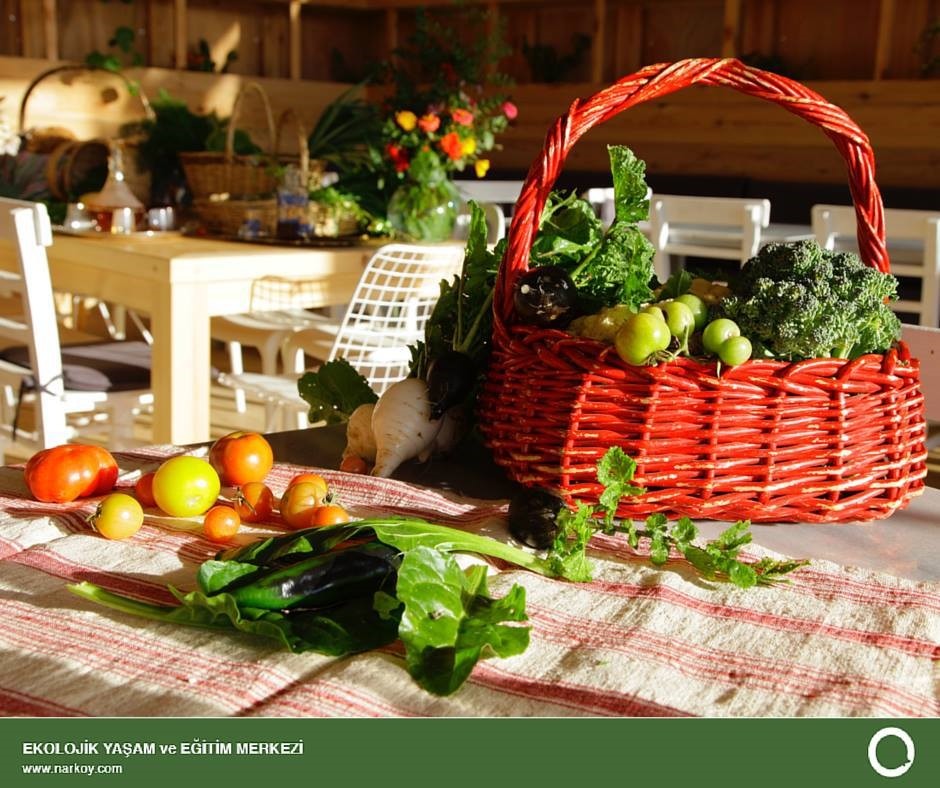 Located in Kerpe, Narköy is actually Turkey's first-ever ecological-educational hotel. Geared toward encouraging and educating sustainable living and organic farming, Narköy has 14 suites, group rooms and even yurts to accommodate guests and is located on a 100,000 square meter area of land in Kandıra, a picturesque village near the summer resort town of Kerpe on the Black Sea, at most a couple of hours drive away from Istanbul.
From Sept. 12 to 16, they will be opening their doors for a special 'bayram' event geared towards spending time with old friends and making new ones over long dinner conversations and daily healthy and natural sustainable living geared activities. All of the food prepared is organic, in fact even the linens, beauty products and cleaning supplies used are organic. They boast that they have no television and no room service; instead there is an explanatory guide on how to use the room, or more appropriately, its edible landscape. If you crave a piece of fruit or a cup of tea, at this hotel you are advised to go out in the garden and pick both yourself. Throughout the week there will be a variety of outdoor and organic farming-related activities, such as picking aromatic herbs in nature, collecting berries, harvesting fruit and vegetables, milking farm animals and even making bread. There is also the option to take a long hike in the region; accompanied by a guide should you choose. Or you can also go horseback riding, mussel diving or windsurfing at the nearby resort town of Kerpe.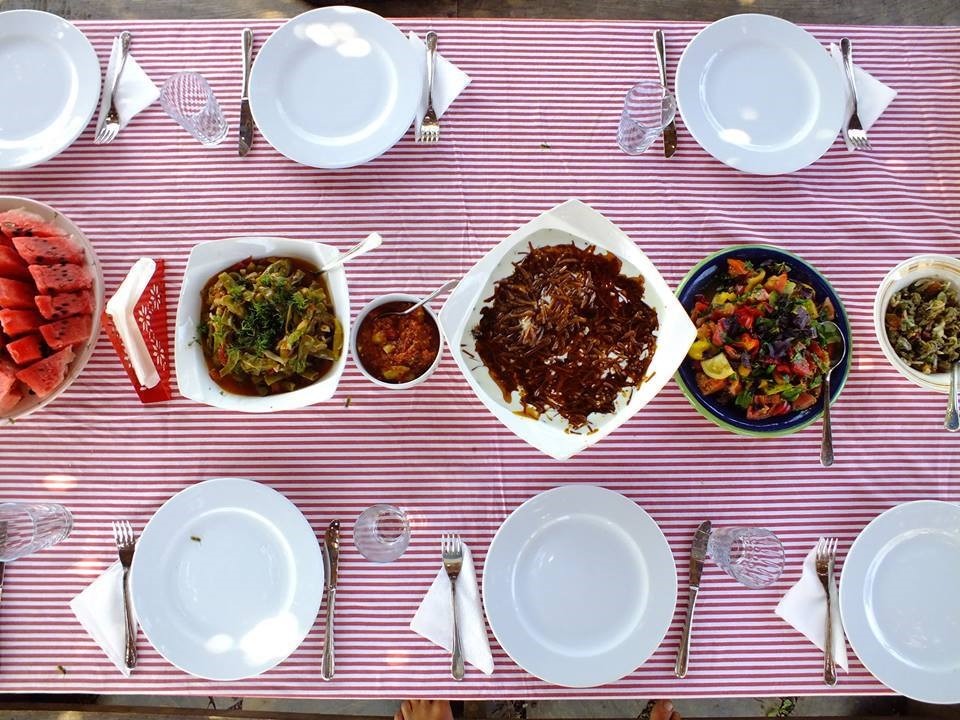 Opened by Nardane Hanim in 2013, after seven years of organic farming to prepare the land, Narköy also houses one of the most important seed banks in the world with nearly 1,200 varieties, a thousand of which are registered endemic and ancestral seeds, all kept in a pristine cooling system. This eco-educational hotel is fast gaining popularity as an enjoyable recluse from Istanbul as well as an excellent venue to enjoy a variety of self-improvement and sustainable living workshops as well as live music performances. Workshops such as permaculture, composting, cheese and bread making to NLP and etiquette courses; Narköy has also become a very special spot to listen to live music. Last Bayram, Grup Gündoğarken played live, just last week expat rocker Allen Hulsey performed and on Sept. 24 up-and-coming blues musician and vocalist Evrencan Gündüz will be giving a very special performance. This extremely talented musician is making waves with his creative renditions of songs such as "Don't Let Me Down" by the Beatles in which he adds a kemenche to the mix and just happens to be the son of the recently passed legendary Turkish blues and rock musician Asım Can Gündüz, aka Awesome John.If hanging out in nature and learning about sustainable living strategies with like-minded individuals is your cup of tea, then paying a visit to Narköy, which is becoming one of the hippest places to be, should certainly be on your roster this upcoming holiday.
Become a dancing yogi
From Sept. 10-15, the Ramada Resort in Kuşadası will be taken over by the world's first-ever Yoga and Dance Festival held by the International Yoga Federation and Yoga Academy. Over the course of six days there will be 15 practice yoga sessions, spiritual film screenings, the World Yoga Choreography Championship, Dance workshops and parties and even a yoga fire show. Participants will have the opportunity to take part in nine different workshops, learning beginner and advanced level Latin pop. Tango and salsa moves, which they can then show off at a series of dance parties also scheduled through the week.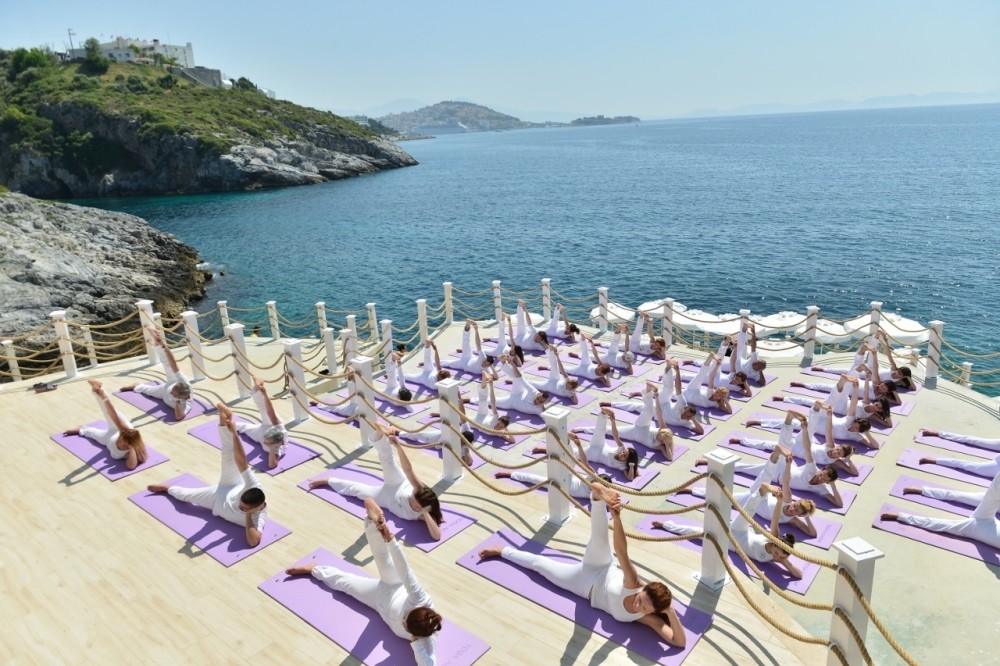 International Yoga Federation Chairman Akif Manav will be on hand to delve into opening the nine different chakras and there will also be sessions on meditation, breath work, bioenergy, stretching and yoga for weight loss. With nearly ten sessions held throughout the day, each evening will conclude with either a "Dance Party," fire dance show, spiritual film showing or interactive chat with the yoga master himself. This special holiday adventure combining the disciplines of dance and yoga is open to beginners and all levels. In addition, all first-timers will also be gifted a four-class started yoga package to continue their practice when they return to the "Big City Life."
The Ramada Resort in Kuşadası, which, located 90 kilometers south of Izmir, is a popular summer holiday destination spot; also doubles as a golf center and is located in close vicinity to some of the country's most significant ancient ruins and sites, specifically Ephesus and the House of the Virgin Mary to name just a few. An ideal opportunity to combine luxury, beautiful landscapes and a spectacular sea with a daily practice of yoga and dance, this event will truly be a one-of-a-kind-experience this Qurban Bayram (Feast of the Sacrifice) holiday.
DJs, the glitterati and paparazzi
For all eternity in Turkey, Bodrum will probably always be the place to be for those who want to see and beseen by the rich and famous. This upcoming holiday should be no different and therefore if its DJ music, the jet set and high life that you seek, then there are a number of events and venues in Bodrum worth checking out this week. Xuma Beach in Yalıkavak has always been a popular spot for beach parties that lead well into the wee hours of the night. Starting on Sept. 9 to 11, Xuma will be hosting the Bodrum Sunsplash Festival, a now annual celebration of international dance music and culture. The line-up includes dozens of international DJs and dance music performers, while the festival will also be offering a selection of workshops, seminars, yoga sessions and even a festival bazaar, showcasing local crafts and artisan foods. Already a popular spot for the summer, this event will certainly make it the place to be this bayram.
Closing out the festival on Sept. 12 will also be Grammy award-winning New York based DJ Louie Vega. Don't fret if you have nowhere to stay because the brand new 16-room Moon Beach Hotel will be the perfect place to enjoy the holiday. Having moved to its new location in Yalıkavak, the popular beach lounge spot Moon Beach now offers overnight accommodation. With its own compilation album released, excellent lounge atmosphere and international cuisine, this hotel and beach club is an ideal place to live it up in style this holiday. The new Nikki Beach Resort & Spa is an international luxurious beach concept resort that has now opened in Bodrum's Torba and is now all the rage.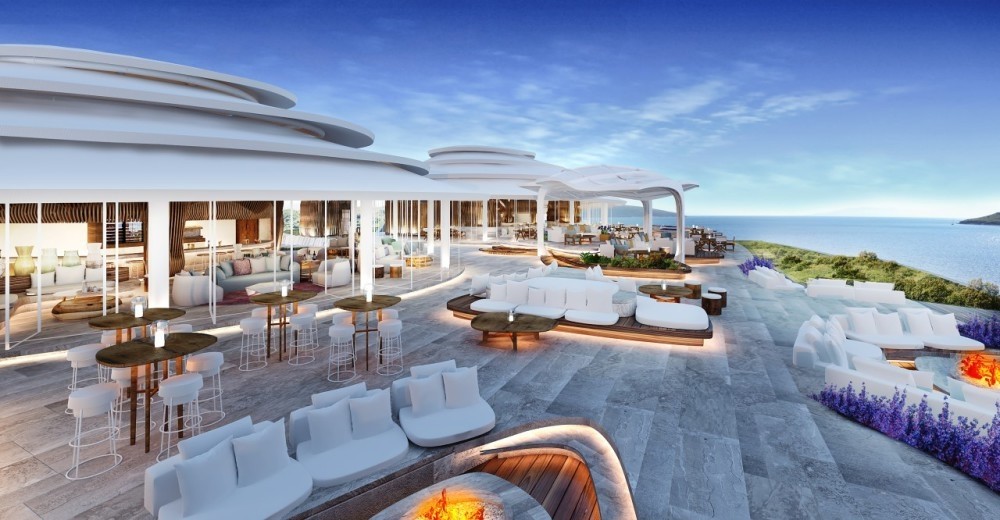 You could close out your holiday at Nikki's Beach with a special beach party featuring Turkey's most globally popular DJ Tarkan or choose to stay and enjoy the brand new and top end facilities at this high-end resort which boasts 76 suites and villas.