Antalya, both the province and its magnificent namesake city, situated on the Mediteranean in southern Turkey on the what is proudly referred to as the Turquoise Coast, is unsurprisingly the adopted home of many an expat living in Turkey. Like an island within itself, this province and area of Turkey, which is rich in natural diversity, has its own expat scene that is alive and thriving.
In fact, according to a survey conducted by the Antalya Chamber of Trade a few years back, it turns out that a third of the total number of foreigners residing in Turkey are residents of Antalya. In addition, foreigners own 30 percent of the property in Antalya. The largest foreign group in the province are the Germans, followed by Russians followed by citizens of other European countries.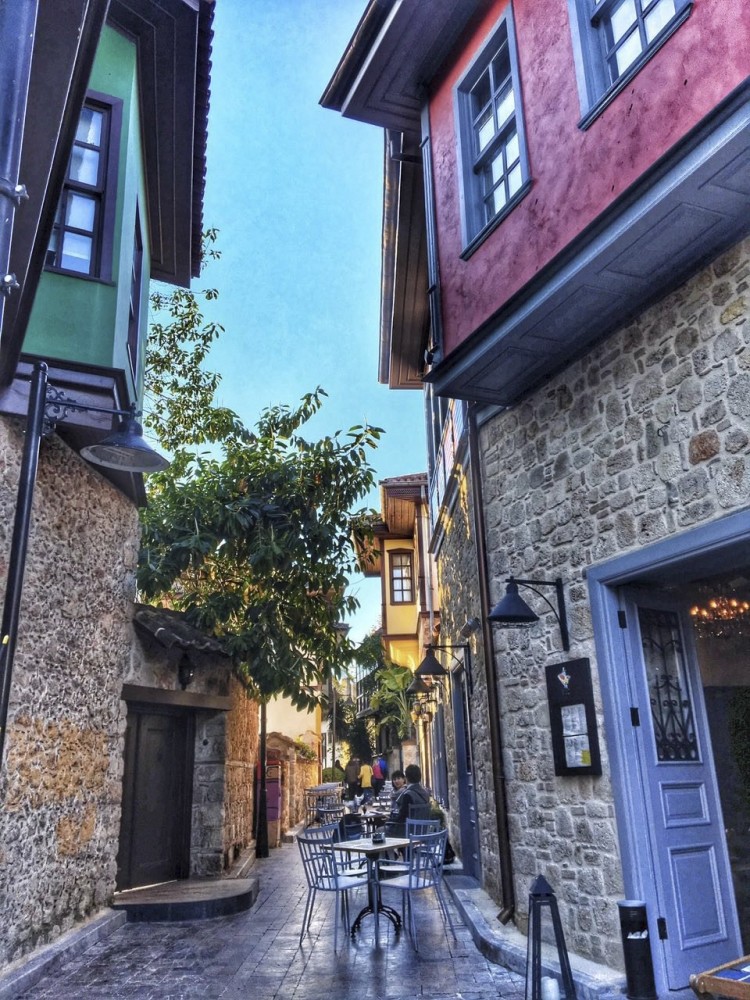 While the stunning city of Antalya itself has a huge draw for many an expat that has made it their home, there are also a number of expat communities spread-out in other areas of the province such as the Alanya, Manavgat and Kemer districts. The Antalya metropolis is a beautiful-dynamic city that breathes and pulses year-round with cultural events and international restaurants, while also being a natural-coastal paradise with diverse natural surroundings. In addition, easy access to direct international flights is also a big draw to this city that successfully combines the feel of sophistication with a thriving-local community that still enjoys the traditional pleasures of weekly markets and old-school merchants.
As for the greater province, one can easily swim and ski on the same day with the Olympos Cable Car. In just ten-minutes, one can go from being in the snow to dipping in the sea. Antalya has some of the most beautiful beaches in Turkey with Lara, Patara, Side and Olympos to name a few. Antalya is actually a nature and outdoor activity lover's paradise, the options are nearly endless. There is hiking on the Lycian Way, a 540 kilometer footpath around the coast of ancient Lycia, Manavgat and its Köprülü Canyon has some of the best rafting in the country, Geyikbayırı is Turkey's number one rock climbing destination and Belek has quickly become Turkey's golf central. Meanwhile, the entire province is littered with some of the most beautiful ancient ruins and sites the country has to offer. The city itself is built around the ancient town of Kaleiçi, while surrounding regions boast the likes of Aspendos, Termessos, Phaselis, Arykanda, Side and Olympos. It should, therefore, come as no surprise that Antalya is topped only by Istanbul for being the most visited province with more than 12 million visitors each year.
Antalya has a wide network of expat-social groups on Facebook, such as the Antalya Expat Social Group and a website "antalya.central.com" that is geared towards providing info and advice for foreigners. To check out some of these places with other fellow foreigners, Fam Tour hosts a number of hikes and outdoor activities. Inter Nations, the biggest global expat networking organization, also hosts regular activities for Antalya's expat crowd.
In the city, in particular Kaleiçi, there are a number of venues geared towards the expat crowd. Vanilla, which is one of Antalya's most popular international restaurants, was opened by a British chef and expat, while venues such as Shakers Pub, holds a trivia night, Mr. Blues Bar has an English open mike night and Antalya's Cultural Dialogue Center hosts weekly meet-ups over tea and pastries for expats to congregate.
There are a number of extremely entertaining and informative blogs on the expat experience in Antalya that also make for a great read.
"Antalya Living" is a blog written by the dynamic and endearing Billy Watson, a Scottish expat who lives in and blogs about his life with his wife in Antalya is an informative and entertaining read. You can heck it out at "www.antalyaliving.com."
"Man in Antalya" is a blog started in 2013 by a Brit and English teacher living in Turkey with his Turkish wife and takes on some of the funnier sides of Turkish life while tackling some of the deeper issues with humor. Definitely an entertaining and fun read. You can check it out at "maninantalya.blogspot.com."