While Halloween is one of the most popular holidays with expats everywhere, Turkey, more specifically Istanbul, has also jumped on the bandwagon, each year throwing more and more elaborate parties to mark this unique and colorful event. While trick-or-treating is certainly not the norm, in Istanbul the way to celebrate Halloween is to choose from one of the many diverse monster bashes taking place throughout the weekend and partying it up in style with music and friends.
It's time to get your masks on! The following is a list of Halloween events taking place in Istanbul this weekend:
Halloween Boat Party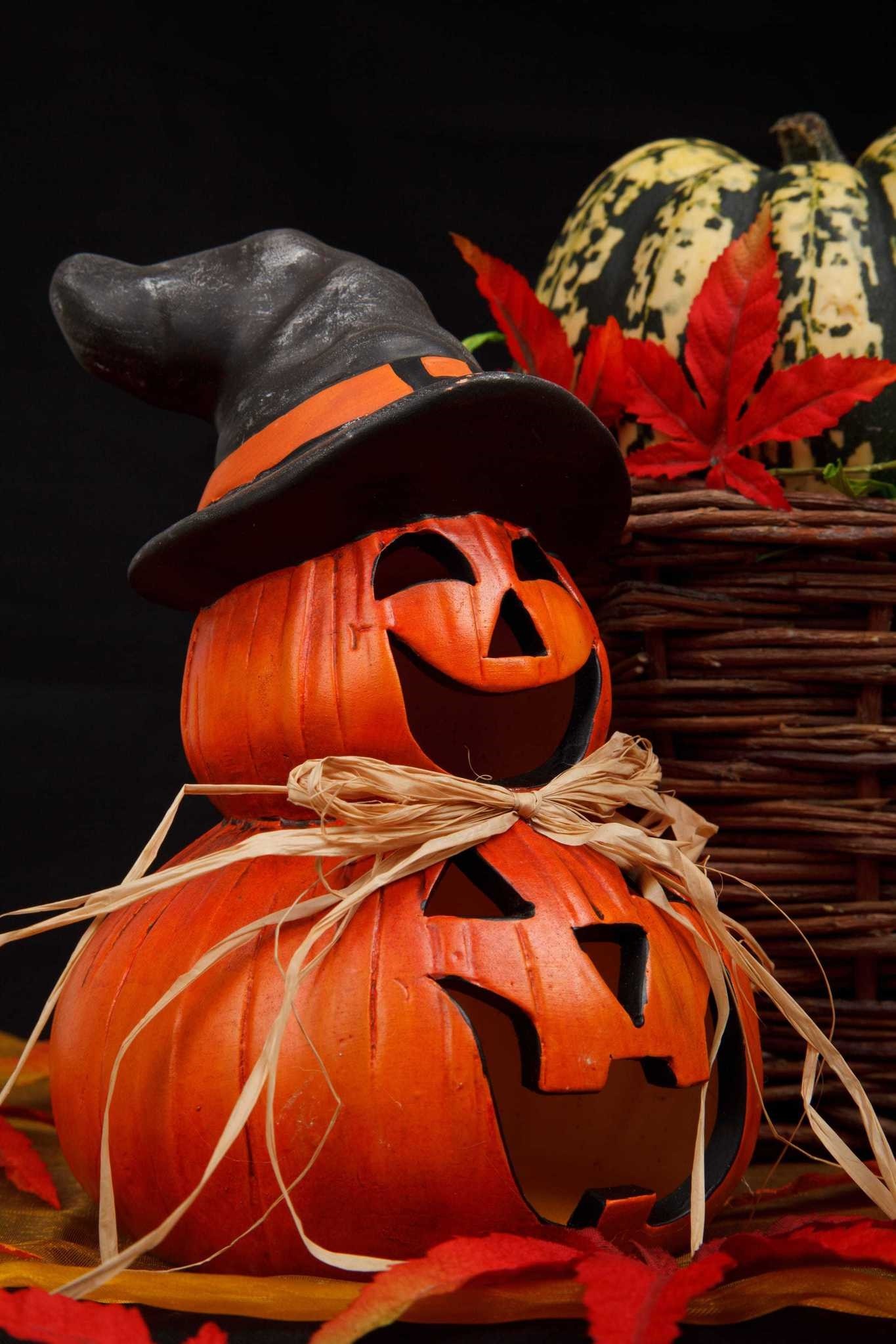 This Halloween weekend kicks off with a Halloween boat party on Friday, Oct. 28, hosted by the Taksim Korku Evi, also known as the House of Vampire, who run the only vampire-themed escape game in Istanbul. Taking place on the Golden Horn and aboard a real pirate ship, the La Olimpia, the evening begins with doors opening at 9 p.m. and setting sail at 10 p.m. There will be a costume contest at midnight and the boat returns at 1 a.m. with an after party starting at 2 a.m. You are strongly advised to come in costume, mask or makeup and there will be all of the above available on board for purchase. Tickets are TL 100 and includes a local drink.
Marjo Karaköy
On Friday, Oct. 28, party guru Senem Selimi of Istanbul Expats & Internationals Event Organization will be hosting a "Holly Halloween Party" at Marjo Karaköy. Doors open at 9 p.m. and entry is free to this costume party held in one of the hippest areas in town. DJs Burak Öner and Italian stallion Valerio Proto will be spinning tunes. There will also be a costume contest and expert teams from Garage Hair Repair and Kryolan will be on hand to give a helping hand to those dressing up.
Taps Bebek
On Friday, Oct. 28, Taps Bebek will be hosting a special Halloween party with proceeds going to the Maternal and Pediatric Health Foundation. Tickets cost TL 75 ($25), including a drink and a raffle drawn by none other than television personality and journalist, Saba Tumer. High-end prizes, such as four-night accommodation at the most luxurious hotel in Crete are among the prizes.
360 Istanbul
On, Saturday, Oct. 29, Istanbul's most popular venue 360 Istanbul has joined forces with the unique concept party organizing team of Alla Tuna to hold one of the city's most happening Halloween events. The "Halloween Toys Come Out to Play" party, which will take place from 10 p.m. to 4 a.m. on the top floor of İstiklal historical Misir Apartment, which as the name of the venue infers, offers spectacular 360 degree views of the city. The Alla Tuna team has thought of it all, there will be professional make-up artists from Golden Rose on hand as well as hair dressers to help guests get ready for the party, whose theme happens to be the "secret lives" of our childhood toys. 360 Istanbul resident DJ Mustaffa will be on board as will the 360 dancers, The Toys, who will be joined by a special performance by vocalist Mandengo and DJ Alican Aykaç takes the stage after midnight. As the clock strikes 12, there will also be a "Golden Pumpkin" costume competition with a special award given to the best costume. Guests are encouraged to dress up, but certainly not required to. Doors open at 10 p.m., tickets cost TL 50, available at the 360 Istanbul Box Office and includes a local drink.
360 East
Meanwhile, on the other continent, 360 East, located in the Asian side in Kadıköy, will also be hosting a Halloween party, this one entitled "Gulyabani" after Turkey's scariest horror film character. Not only will Gulyabani perform, but DJ Ersan Ergüner will also be joined by the 360 East show team to make it a memorable night in yet another magnificent location with spectacular views of the city. There will also be a costume competition and awards given out in five different categories. Call to reserve your spot and for more details.
The Hall
On Saturday, Oct. 29, The Hall will be hosting their annual Halloween Festival organized by Erasmus Nation. A staple venue for Halloween, this electronica music club is located in a converted 140-year-old Armenian church located in the heart of Istiklal Avenue. Performing will be Dutch DJ Mike Cervello from the famed Barong Family and four local DJs. Over the years, The Hall has become the place to be for Halloween and this year will be no different. Entrance is TL 60, a backstage pass, including a drink, cost TL 150. There are also VIP stands and booths available for five to 12 people and ranging from TL 750 to TL 2,000.
Yabangee 'Hidden' Location
This year the expat informative website Yabangee will be hosting their fourth annual Halloween party that will be a "free fantastic event". Held on Saturday, Oct. 29 at a secret location in Beyoğlu, the event will take place from 8 p.m. to 4 a.m. and is completely free. In fact there will even be a "Horrifying Happy Hour" from 8 p.m. to 10 p.m. There will be local talents DJing all night, prizes given to the most devilishly dressed, ghoulish games to be played and photographers on hand to capture the terrifying memories. Mentioning Yabangee three times will get you a 30 percent costume discount, on both rentals and retail, at Mitra Kostum. The hidden venue will be revealed later in the week, so stay tuned to www.yabangee.com
Vue Lounge and Bar
The American expat-owner of Baws Entertainment, Darryl Johnson, will also be hosting a happening party for Halloween. Held on Saturday, Oct. 29 at Vue Lounge and Bar in Bakırköy, new rap sensation Moka Blast will be coming out from New York joined by DJ Erkan Şen for a night of ghoulish grooving. Doors open at 5 p.m., but the event will take place from 9 p.m. to 3 a.m. Tickets, available on Biletix, cost TL 50 and include a local drink. The Vue Lounge and Bar also has a VIP area, private lounge areas and booths available for those inclined.
Hard Rock CafE
On Monday, Oct. 31, the actual night of Halloween, The Hard Rock Cafe; will be hosting a Lil' Monsters Ball from 8 p.m. to midnight. There will be a DJ show by the Warning Bros featuring DJ Nikki Wild, Turkey's resident Glam Rock DJ. Definitely the place to be for a rocking affair with top-notch music played by well-known rock musicians. Entrance is free and there will be special prizes given out for the best costumes. You can also check out the new limited-time vegetarian menu at the Istanbul-edition of the franchise located on Beyoğlu's Meşrutiyet Street.
The Elysium
The Elysium in Harbiye is hosting a Halloween Party with a performance by techno and electronica DJ Barduendo on Monday, Oct. 31 from 8 p.m. to 2 a.m. Entrance is TL 35 and includes a free "Bat Blood" cocktail, tickets are available at the door; however, prior reservations are recommended. There will be photos taken to capture the memories and costumes are not required.
Riddim Taksİm
Hosted by The Best Party Life crew, Halloween Madness will take place on Monday Oct. 31 at Riddim Taksim on Siraselviler for a party starting at 10 p.m. and going until 5 a.m. One thousand people are anticipated to attend this event popular with the Erasmus and international-exchange students' scene. Tickets are TL 35 with pre-purchase and TL 50 at the door, both come with a free drink and gifts will be given out for the three best costumes.