The month of November can be a trying time for any foreigner far from home. Along with the winter and western holiday season beginning, homesickness can set in. So it's a good time to mingle with the expat crowd in Istanbul to battle the blues together. The following is a list of expat-heavy events created by a number of Istanbul's creative foreign residents.
Get into the Expat Groove
Allen Hulsey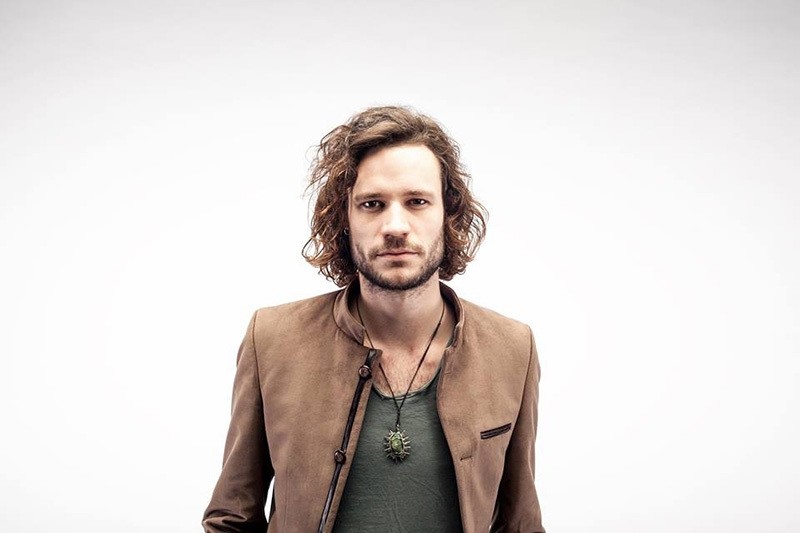 Istanbul's resident expat rocker, the ever-so-handsome, charismatic and very talented Allen Hulsey performs two shows at The Populist in Bomonti Ada on Wednesday, Nov. 2 and Nov. 16. We cannot recommend experiencing this expat play enough as you will definitely be in the presence of greatness and will certainly experience a groovy show. The rocker, who hails from New York, can even perform original tunes in Turkish.
Sista-to-sista: Aysu and Melissa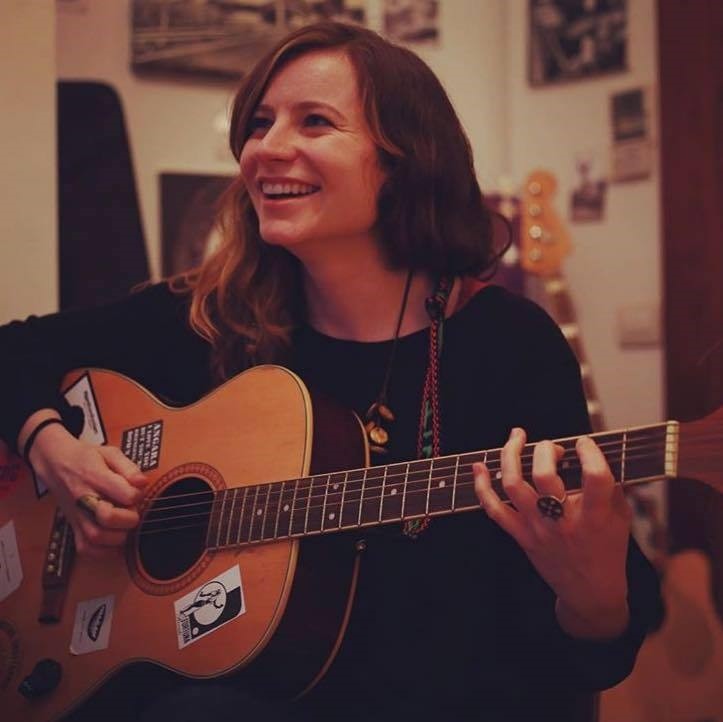 On Thursday, Nov. 3, starting at 9:30 p.m. to 2 a.m., there will be a rare live performance by two resident expats who will be joined onstage at 17 A in Beyoğlu. Aussie-Turk expat Aysu Çöğür, who compliments her mesmerizing jazzy, funky vocal stylings with a loop pedal on her own original songs, will be joined onstage by Melissa Clissold, a British-Turkish expat, who is also the vocalist of the reggae-rock band Zeytin. On this night, these two beautiful, soulful sisters will be performing unique renditions of their favorite cover songs as well as a number of original compositions, definitely one of the hottest shows this month in the expat scene, be there or be square!
Aysu Çöğür's Experimistän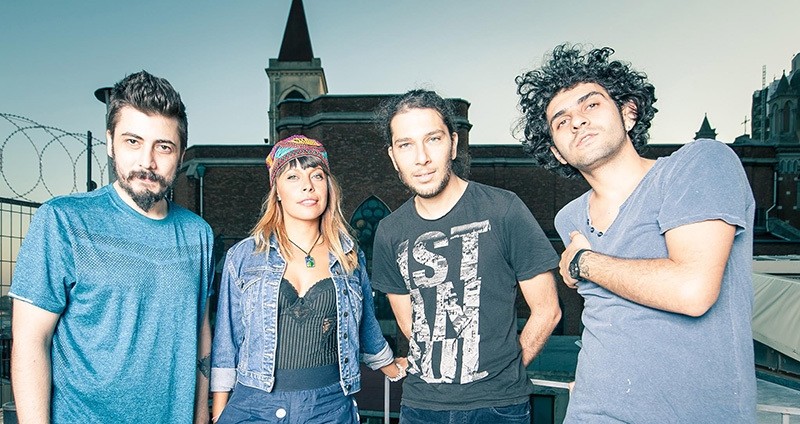 Aysu Çöğür will also be performing a mix of experimental funk and ethnic soul with her band Experimistän at Leyla Teras on Saturday, Nov. 12. Joining Aysu on vocals and loop pedals are Iranian musician Payam Ghasemi on bass, Daniel Griladze on guitar and Mustafa Kemal Emirel on drums.
Leka Leka

On Wednesday, Nov. 2 at Leyla Teras and on Friday, Nov. 4 at 17 A, located on İstiklal's Mis Sokak, the eclectic international quartet Leka Leka will be doing their best to make people get up and groove to Balkan folk tunes. Formed by a Turk on the accordion, a Frenchman on the saxophone, a Greek guitarist and a Scottish percussionist, this band guarantees an international repertoire and that you will be dancing to the beats. Both shows start after 10 p.m.
Kolektif Jamming
Kolektif House is a pioneering shared office space in Turkey that has expanded into three locations hosting a wide array of activities such as seminars and a Sunday brunch and the upcoming Kolektif Jamming, an exciting open stage for anyone who wants to make some musical noise. Hosted in conjunction with Jam Sessions Turkey, an organization also spearheaded by an Istanbul expat, this free event intends to bring musicians and music lovers together to share in community and spirit. This very special jam session will take place on Nov. 12 from 8 p.m. to 12:30 a.m. at the Kolektif House in Sanayi.
Country for Syria
Country for Syria, a band consisting of American, Syrian and Turkish musicians that play American country music with an Arabic twist, will be taking the stage at Creatolye on Nov. 18 from 6 p.m. to 9 p.m. Located in Cihangir, Creatolye is a unique creative space that hosts a wide variety of art and innovative events and also sells all of the creative designs they have on display. On Nov. 13, they will also be hosting Garage Days, a great chance to gift or switch out those items you no longer have a need for. Meanwhile, Country for Syria donates proceeds from each show they play to support a different refugee family. Needless to say, this will be an entertaining opportunity to hear a unique genre of music, do good for others and to check out one of the most happening performance spots in town.
For the Love of Food
Flavors of Korea and Far East
On Saturday, Nov. 5 from 4 p.m. to 8 p.m., Revolte Cafe Pub will be taken over by the Korean-born but Aussie bred expat behind the blog Eat with Me Istanbul for an evening of scrumptious sushi, dumplings, wraps and rolls. Reservations and prepayment are required.
Pop-Up Restaurant Istanbul
Run by a Singaporean Dutch expat out of her home in Cihangir, this epicurean goddess creates delicious theme-based evening dinners that have become an addiction for many an expat missing a taste of home or something different. This month, the themes are Twisted Turkey II and Thanksgiving based with two different dinners held on Saturday Nov. 12 and 19. The first is a Mediterranean medley menu, while the latter will be a Thanksgiving dinner with the works. Dinners start at 8:30 p.m. and guests must sign up to attend through the event's Facebook page.
Acoustic Dinner Party with Ray Rizzo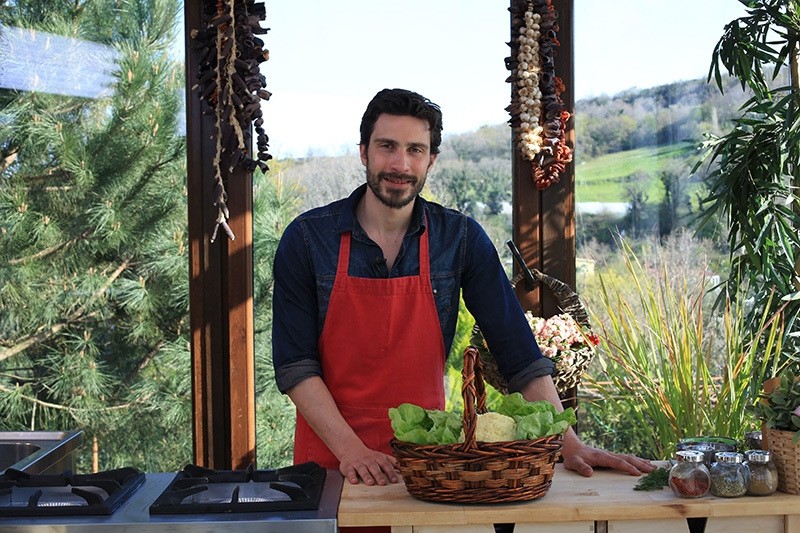 Hailing from New York, Ray Rizzo is a yoga master, musician and celebrity chef who presents his own cooking show from his farm that is aptly named Ray's Farm and airs on Turkmax Gurme. On Saturday, Nov. 12, Ahali 279 in Kilyos will be hosting a very special Acoustic Dinner Party with Ray Rizzo that will combine locally grown and foraged fusion food and Ray's original music. There will be a cocktail hour starting at 7 p.m., at 8:30 p.m. there will be a three-course meal of Ray's comfort-food classics with an Asian twist brought on by the new Ahali chef, formerly of Zuma and Le Baron, Batuhan Bazlamaçcı. At 10 p.m., Ray Rizzo will give a live acoustic concert and at 10:30 p.m. there will be a DJ performance. Space is limited to 60, so reservations are required for this exciting night of good seasonal food, live groovy music and a spectacular setting in a world that's close yet feels far away from the city.
Challenge Yourself!
Spoken Word
Test your talents or watch others share theirs in six-minute open microphone performances by poets, singers, stand-up comedians, writers, actors, activists and anyone who wants to take the stage. The event on Tuesday, Nov. 1 will be in English and held at Arsen Lupen on Mis Sokak in Taksim, while the Wednesday Nov. 2 version will be held in Turkish at the 1971 Akademi Kitabevi and Cafe in Kadıköy with both events starting at 8:30 p.m.
Pre-U.S. Elections Pub Quiz
This Thursday, starting at 8 p.m. at Pubness, located on Meşrutiyet Cad., the expat quiz crowd will come together for a specially-themed Pre-U.S. Elections quiz night. You can create your own team or come alone and join others for a fun night that could end up with you winning a prize for your smarts.
Quiz Night for Cats
Cihangir Cats is a street animal rescue group started up by an expat that hosts English-language quiz nights at Cafe Nove in Fındıklı. Come alone or come with friends, this is a great opportunity to meet other fellow English-speaking brainiacs and to combine your evening with good food, new friends, mental stimulation, a raffle and all proceeds going to help the street animals in Cihangir. A win-win for all, this fun and relaxed event starts at 8:30 p.m. on Sat. Nov. 5.