It's that time of year again when Americans sit down to a dinner of turkey or ham and all the trimmings as one by one each person at the table expresses what they are grateful for. Although the history of the holiday may be controversial, the holiday has turned into loved ones and families coming together over a great meal. While Turks don't really have much to do with the U.S. holiday they refer to as "Şükran Günü," a number of five-star hotels in Istanbul do offer a traditional Thanksgiving dinner buffet for those expats or visiting foreigners wanting to celebrate this special day here in style
Where to go:
Grand Hyatt
The Grand Hyatt Istanbul, located in Harbiye, will be hosting a Thanksgiving dinner at their 34 Restaurant on Nov. 24 from 7 p.m. to 10:30 p.m. Expect there to be a slow roasted turkey, cranberry sauce and gravy and all of the fixings, including pumpkin soup, asparagus with goat cheese and a grilled vegetable salad with basil sauce and Gruyere cheese from Kars, with pumpkin pie to top it all off. The event will begin with a "welcome cocktail." There will be unlimited Kavaklıdere Ancyra wine served and the price for this very special menu is TL 195 per person and TL 95 for the little ones.
Istanbul Marriot
The Dish Room Restaurant & Terrace Bar at the Istanbul Marriot in Şişli will be hosting a Thanksgiving buffet accompanied by country music. The buffet will feature a traditional roasted turkey and all of the fixings including cranberry sauce, green beans, soup, bread and desserts, as well as unlimited soft drinks and local drinks. The price is TL 115 per person, half-off for children ages six to 12 and free for those six and under.
Istanbul Hilton
The Bosporus Terrace Restaurant at the Istanbul Hilton has hosted a traditional Thanksgiving buffet for decades now and is one of the most popular venues to celebrate this holiday among the expat crowd. They will be serving a very special "turkey day" buffet set against a stunning view of the Bosporus. The cost for the buffet dinner and unlimited local drinks is TL 175.
Conrad Istanbul
The Manzara Restaurant at the Conrad Istanbul Beşiktaş will also be hosting a very special buffet dinner for Thanksgiving this Thursday at their newly renovated restaurant with views of the whole peninsula. There will be live piano music accompanying the dinner at this central venue that is popular with the expat crowd for celebrating a traditional "turkey" dinner in Turkey. The cost for the dinner is TL 170 for unlimited local drinks, half-off for children ages six to 12 and free for those six and under.
Hosting 'Turkey Day' at home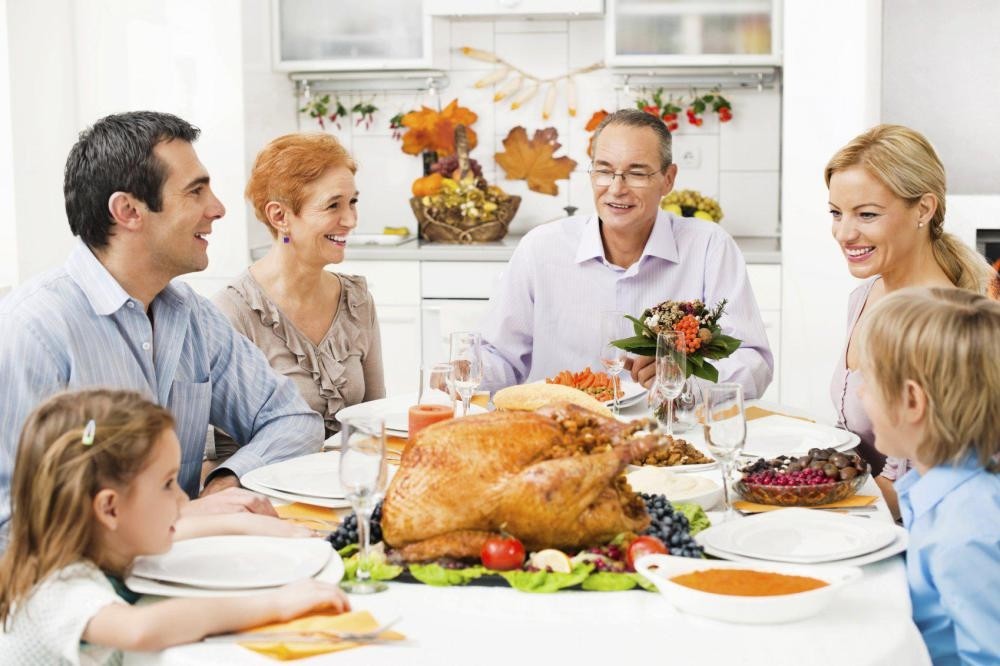 Every year, the mega markets Metro and Real are classic stops to purchase a whole turkey should you choose to tackle the task of preparing a Thanksgiving dinner at home. Metro even has canned pumpkin for your holiday pie filling.
Gourmet Garage goes a step further by preparing a cooked turkey with rice and stuffing that they will deliver. Santral Şarküteri in Bebek also does a cooked turkey and will deliver, but may be the pricier option. Macrocenter may be your best bet to track down sweet potatoes and possibly even yams.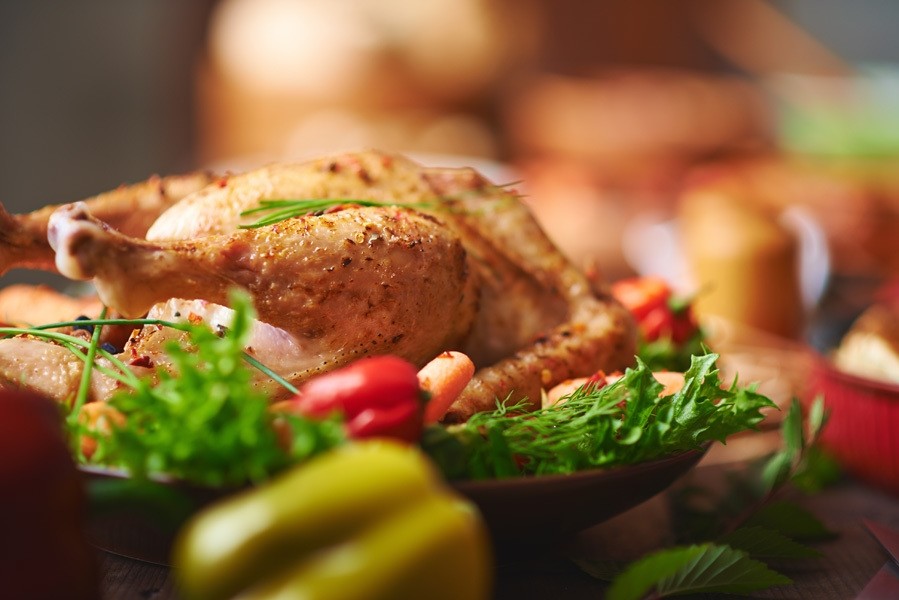 In Ankara, the Turkish-American Association will also be hosting their traditional Thanksgiving dinner on Nov. 24 at the Reşat Aktan Lounge starting at 7 p.m.
Other options:
For other options, on Nov. 28 the Hard Rock Café in Beyoğlu will be presenting a Comedy Night starring Canadian comedian Phil Nichol starting at 9:30 p.m. Hosted by the Take Me Up the Bosphorus English Comedy Nights, this event is free. On Nov. 29, Phil Nichol takes the show to Boğaziçi University's Bukomik and on Nov. 30 KargArt at Karga in Kadıköy.
From Nov. 21-27, the Italian Consulate will be hosting the first-ever Italian Cuisine Week event in which specially crafted menus will be offered at Italian restaurants around the city such as: Eataly, Carluccio's, La Scarpetta, Papermoon, Aida Vino e Cucina, Mövenpick's AzzuR, and Emporio Armani Ristorante.
Naturel Body, Mind and Soul Festival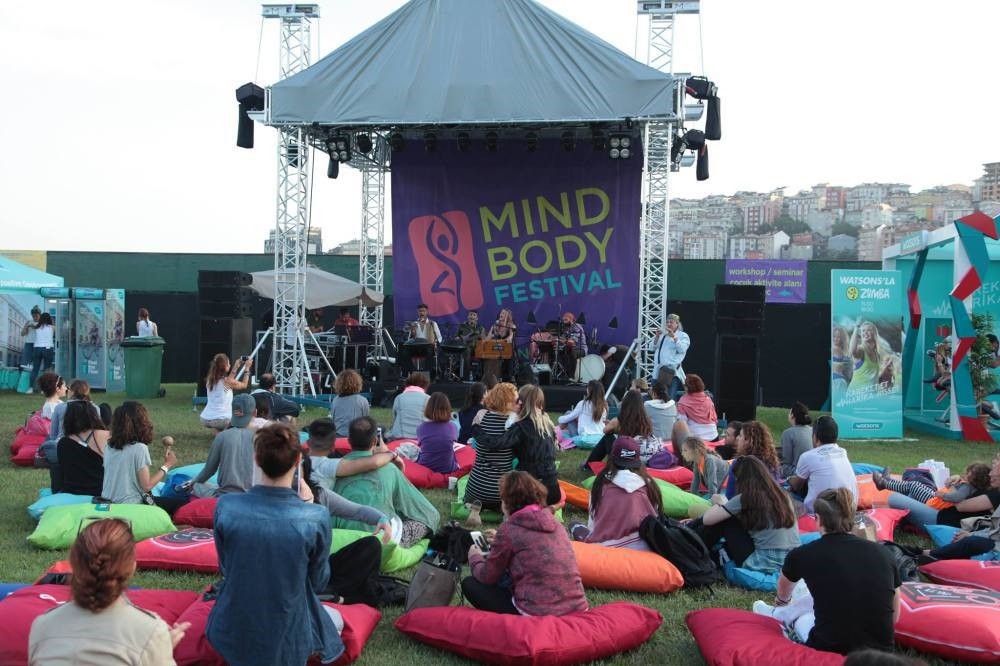 Held for the first time in 2000 and organized by FESTİVA A.Ş, the NATUREL Body, Mind and Soul Health Festival, which hones in on all things related to natural living, will take place at the Harbiye Military Museum from Nov. 24-27.
The aim of this festival is to bring together specialists and experts on a wide spectrum of natural living such natural healing methods, ecological living, personal and spiritual development, natural and organic products, nutrition and sports and health tourism to share their wisdom, experience and knowledge for people to learn about various practices from the most reputable sources.
Throughout the festival there will be seminars, panels and workshops as well as events, products and services promoted. Since its founding 14 years ago, over 100,000 natural lifestyle lovers have visited this festival, bringing together a wide spectrum of healthy practices and contributing greatly to creating consumer awareness through a sense of community. The radio sponsor is Radio Voyage, meaning there will be excellent music playing throughout the festival.
The festival will take place daily from 11 a.m. to 7 p.m., tickets cost TL 20 daily and can be purchased at the entrance. However, what you get is a good bang for your buck as there are simultaneous seminars and workshops that will be taking place hourly throughout the festival.