It's that time of year again, when the streets are lit up with colorful decorations, the start of a new year looms and we wake up wishing for a white Christmas. If you are also a fellow expat who is missing loved ones and feeling a bit homesick for traditional holiday spirit, don't fret. The following is a list of entertaining events in Istanbul where you can catch the special Christmas spirit:

Christmas festivities at Hilton Istanbul Bomonti

The Hilton Istanbul Bomonti will be going all out this Christmas, starting with the Grand Patisserie's "Christmas Corner," which opened on Dec. 19 and will continue until Dec. 31, offering Christmas cookies, desserts and hot chocolate. Every day from noon to 2 p.m., and then from 6 p.m. to 8 p.m., there will also be raclette, the famous melted-Swiss cheese, and mulled wine free of charge for guests.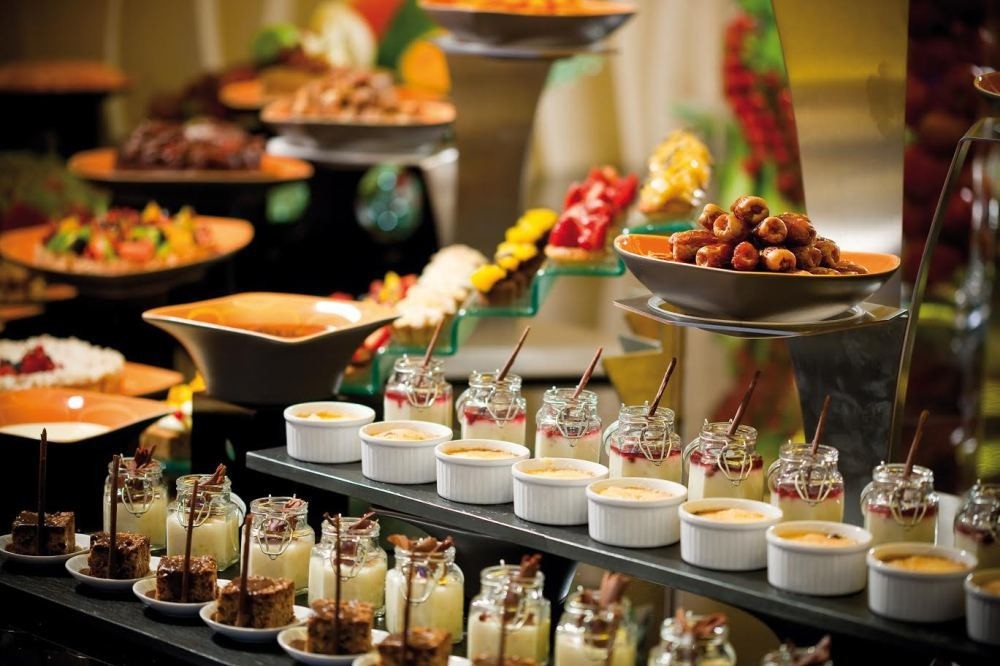 On Christmas Eve, Saturday Dec. 24, The Hilton's Globe Restaurant will be offering a four-course "Traditional Roasted Whole Turkey Family Dinner" for reservations with parties of six or more at TL 120 ($34) per person. On Christmas day, Sunday, Dec. 25, there will be a "Santa's Brunch," which will take place between noon and 3 p.m. The brunch will include a children's activity area as well as a raffle, which costs TL 180 per person.
Dec. 23-25 Los Altos Christmas Bazaar

Los Altos, Istanbul's newest and hippest Mexican restaurant with spectacular views, will be hosting a Christmas Bazaar from Friday Dec. 23 to Sunday Dec. 25, featuring scrumptious food, boutique stands and live music and DJs. Admission is free of charge and the bazaar will run from noon to 1 a.m. daily on the Los Altos' terrace and lower level. Los Altos is located on Yeni Çarşı Caddesi, the road next to Galatasaray Lisesi in Beyoğlu.

Dec. 23-25 Karaköy Street Party

From Friday, Dec. 23 to Sunday, Dec. 25, AYI in Karaköy will be hosting a three-day street festival between 8 p.m. and 4 a.m., where there will be tasting stands and different DJ performances each night. This is a free event and is for those 18+, for an invitation visit biletino.com.

Dec. 24 "GlitterMas: A Christmas Bash" at 360

Celebrate Christmas Eve on Saturday, Dec. 24 with a blow-out party held at the legendary 360 Istanbul, set in the penthouse of the 19th century iconic Mısır Apartment on İstiklal Street with breathtaking panoramic views of the city. Hosted by the Alla Tuna team and W2, under the slogan "GlitterMas: A Christmas Bash," this party will have DJ's playing Christmas carols and dance music, accompanied by Serkan Bozkurt and his team from Danshaneö, who will be dancing with guests throughout the night. Doors will open at 10 p.m. and tickets cost TL 50, and include a drink. Tickets are available from the 360 Istanbul Box Office.
Dec. 24-25 Christmas Dinner at Il Padrino

The classic Italian restaurant Il Padrino, located just off of Bağdat Caddesi in Caddebostan, will be serving a three-course meal on December 24 and 25. The special Christmas menu includes: a starter of smoked salmon, prawns, a cheese plate and a seafood crepe.

The main course will be turkey, spiced-red cabbage with apples, Brussels sprouts, broccoli, roast and mashed potatoes, sage and onion stuffing, as well as gravy and homemade cranberry sauce. Dessert will be a choice of tiramisu or panna cotta. The price per person is TL 119 and will be available from noon to 10 p.m. on both days.
Dec. 25, an Early New Year's Eve in Moda

On Sunday, Dec. 25 from noon to 7 p.m. there will be a vintage and record market hosted by Brunelle, located in Club Quartier in St. Joseph Lisesi in Moda. In addition to vintage clothes and vinyl, neighborhood residents will be setting up gift stands and playing music. Entrance is free. Not only will locals Hakan Tamar and Taylan Von Aygar be performing a playlist of "feel-good songs for ringing in the New Year," but the neighborhood's very own violin virtuoso Güneş Özgeç will also be performing on the electric violin. There will also be a special cookie workshop for children.

Dec. 25 Festive Christmas Brunch at Mövenpick Hotel

The AzzuR Restaurant in Mövenpick Hotel Istanbul, located in Levent, will be hosting a Christmas Brunch on Sunday Dec. 25 with holiday specialties, live piano music and entertaining activities for kids. The brunch, which will take place from noon to 3 p.m., will have a wide variety of delicious dishes spanning from breakfast staples, homemade pastas, pizzas and desserts prepared by Executive Chef Giovanni Terracciano. The event costs TL 125 per person, 50 percent off for kids 7-12 years old and free for kids 6 and under.

Dec. 24 Christmas Eve at Conrad Istanbul Bosporus

Manzara Restaurant, housed in the Conrad Hotel Istanbul in Beşiktaş will be serving a traditional Noel dinner by Chef Alexis Atlamazoğlu, accompanied by DJ music. The cost per person is TL 185 and includes unlimited local drinks.
A Musical Journey: Fethiye music village
Based in Fethiye's Yanıklar village, Turkey's first-ever "Müzik Köyü" (Music Village), in which professional and amateur musicians come together each summer to lead and attend a wide variety of workshops focusing on Anatolian musical traditions, will be hosting a different sort of festival this weekend in Fethiye's villages, schools, squares and municipal hall.
Throughout the weekend, the "Müzik Köyü" team, which consists of highly esteemed musicians, will be visiting two villages to teach local children and the handicapped about instruments and how to make them and to offer percussion and body percussion workshops as well as to perform for them all in an effort to help introduce and perpetuate Anatolian music culture. Fethiye locals and certainly the expat community can also enjoy a number of free performances by this talented team. On Friday afternoon, there will be a concert performance by the crew at the local village market referred to as the "Cuma Pazarı" then on Saturday night at 8 p.m., there will be a very special concert performance with free admission held at the Fethiye City Cultural Center Hall.