Taking a swim in the sea is surely relaxing and healthy for your being, but would it not be great to contribute to cleaning of the seas at the same time? There is now a way you can accomplish this, by putting on the 'Sponge Suit bikini,' which absorbs pollutants from the ocean as you swim around.
Turkish electrical engineer professor Mihri Özkan along with her husband and fellow electrical engineering professor Cengiz Özkan at the University of California Riverside in the U.S., have designed this eco-friendly bikini which weighs just 54 grams.
The bikini is made from a material called "sponge" developed by the Turkish professors, who later turned it into a wearable, fashionable product, with the help of design firm Eray Carbajo.
The "sponge" cleans up oil and chemical spills and desalinates water. It is capable of absorbing up to 25 times its own weight.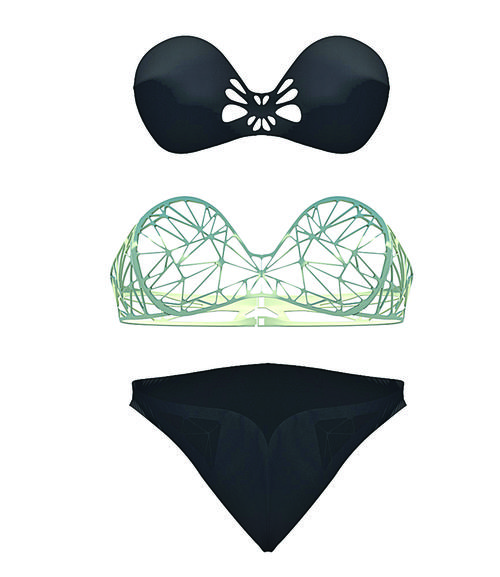 Dr. Özkan reportedly said for the sponge, "This is a super material,", "that is not harmful to the environment and very cost effective to produce."
"This is a super material that is not harmful to the environment and very cost effective to produce," the technology new site CNET quotes Dr. Özkan as having written.
Dr. Özkan will seemingly not stop at the bikini design for their 'sponge' material, as they tell us they have more plans to broaden to the use of the material.
"This design can be developed into different outfits: bathing suits, mayokini, swimming caps. Reprogrammability, recyclability and affordability are intriguing properties of the technology, allowing room for further research and development in clean-tech wearable[s]," said Dr. Özkan. "We aim for a future where everyone, with any shape and form of swimming outfit, can contribute to the cleanliness of the seas by a sports activity or simply a leisurely summer vacation."