Nearly every fashion enthusiast on social media has a few favorite bloggers from the fashion and style industry that they follow on a regular basis, getting alerts on the best style tips and latest fashion trends, while sharing inspiring stories with other users. In the industry of modest fashion, there is also a huge social media circle that includes leading names and brands, catching the attention of tens of thousands of women from around the world. Well aware of social media's powerful influence over the fashion industry, Modanisa.com and Islamic Fashion and Design Council (IFDC) collaborated to organize Turkey's first international modest fashion event, Istanbul Modest Fashion Week (IMFW). The historical Haydarpaşa Railway Station opened its doors today for the first day of the two-day event that will end tomorrow, May 13. The IMFW team have brought together some of the most popular and highly influential modest fashion figures from around the world, who are excited to exchange their experiences, introduce their designs and meet new followers. We have included some international names from among the prominent figures attending the festival for our readers.
EVENT PROGRAM - THURSDAY
1. FASHION SHOWS
12:00 OPENING CEREMONY: Iman Aldebe, Annah Hariri, Aywa London, Luvice
12:20 EXCLUSIVE FASHION SHOW 1: Muslima Wear

2. SESSIONS
15:30 PARADE FASHION SHOW 1: Aidijuma, Mimya, Gulshaan, Kübra Biriktir, Monika Jufr-Hannie Hananto, Najua Yanti, Mustafa Dikmen, Zehra Koçbay
18:30 EXCLUSIVE FASHION SHOW 2: Anniesa Hasibuan
Visit istanbulmodest.com for day 2 calendar.
MARIAH IDRISSI
Mariah (@mariahidrissi) is the first hijabi to model for a mainstream fashion brand. She appeared in high street brand H&M's "Close the Loop" recycling initiative, featured in media worldwide, wearing a checkered hijab and large face-framing sunglasses. The Pakistani-Moroccan model, also known as a motivational speaker, currently resides in London, where she runs a Moroccan-style beauty salon.
DINA TOKIO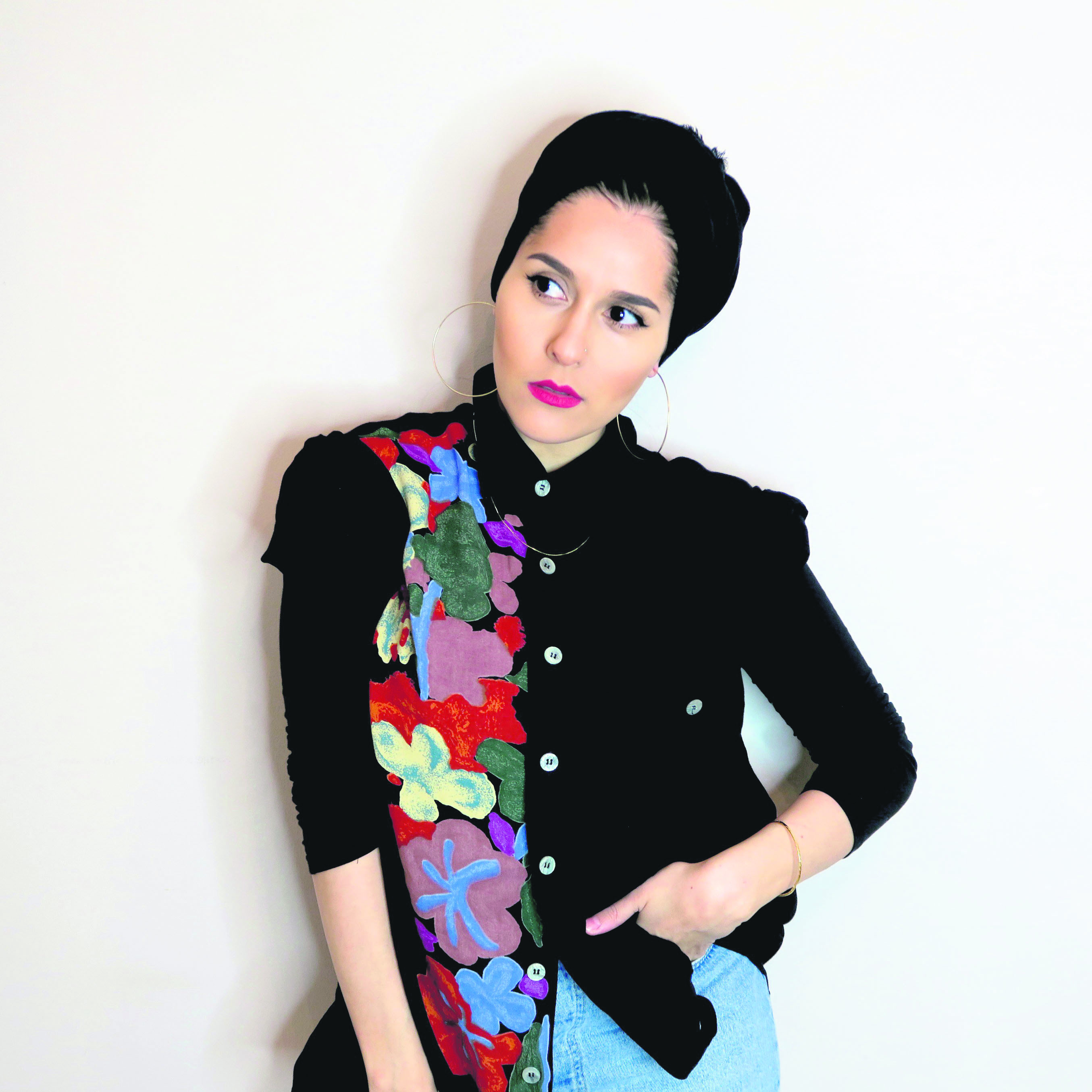 With a vast number of followers, blogger and U.K. stylist and fashion designer Dina Torkia (@dinatokio), also known as Dina Tokio, is one of the most anticipated guests of IMFW. Despite her young age, she has already inspired thousands of Muslim women around the world. Half British and half Egyptian, Dina shows ladies how to be stylish and modest at the same time. Her collections include bold and daring scarves and garments that are easy to style but are still very adaptable to everyday life. Her blog's content reflects increasing interest in the modest fashion industry and how mainstream and high-street brands are slowly acknowledging their vast Muslim consumer base. Dina has more than 800,000 followers on Instagram and more than 300,000 subscribers on YouTube, proving that she is one of the most prominent hijabi bloggers in the world. She also runs her own label, "Dina Torkia." You can catch Dina in the color workshop style demo at 2:00 p.m. today.
Make-up favorites: Anastasia Beverly Hills, Benefit Dallas Blush Powder, Tom Ford High Definition Eyeliner and Benefit Hoola Bronzing Powder.
HANEEFAH ADAM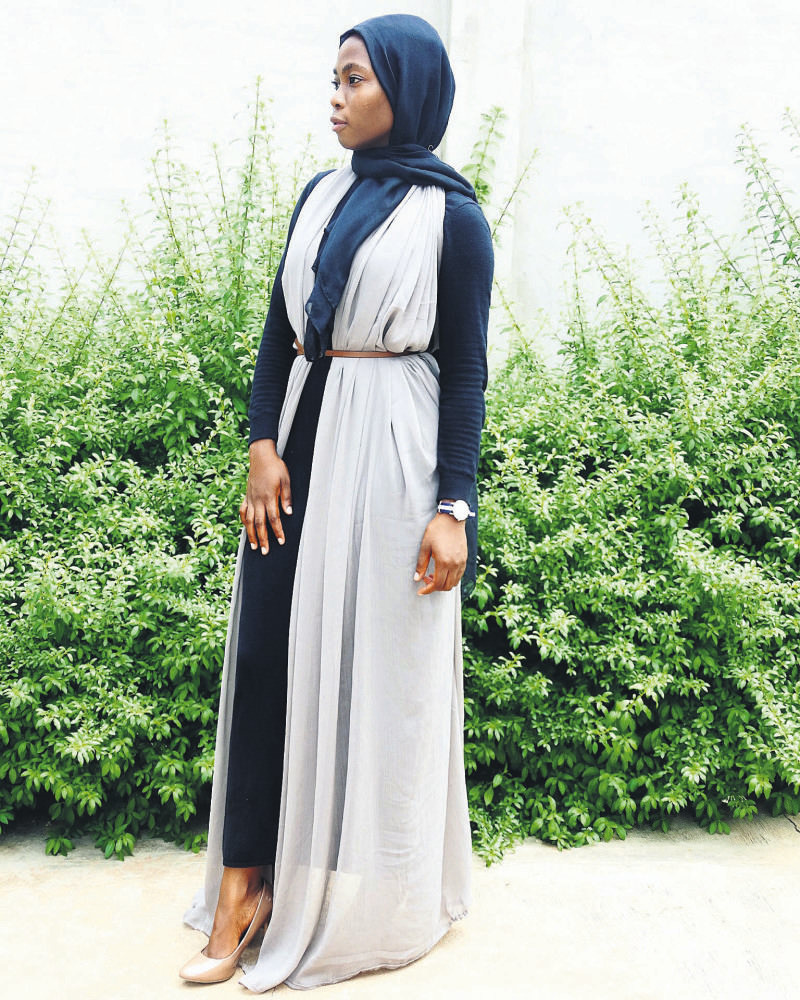 Haneefah Adam, a Nigerian in her 20s and a medical scientist, is the woman behind "Hijarbie," a Barbie-like doll clad in hijab. Her idea of dressing dolls in stylish hijab outfits has drawn spectacular attention worldwide. Her Instagram account @hijarbie features photographs of hijab-wearing dolls in many colorful and chic clothing, which she makes herself. Haneefah will be present Hijarbie at Istanbul Modest Fashion Week. "I want Hijarbie to inspire young Muslim girls. It's about having a doll that looks like young Muslims, that represents their personal cultural and religious background," she previously told BuzzFeed, saying that she draws inspiration from the everyday looks of young women wearing the hijab when dressing the dolls.
Check out Haneefah's blog "Muslimahanie" for her lifestyle and fashion tips.
FATEMA AL AWADHI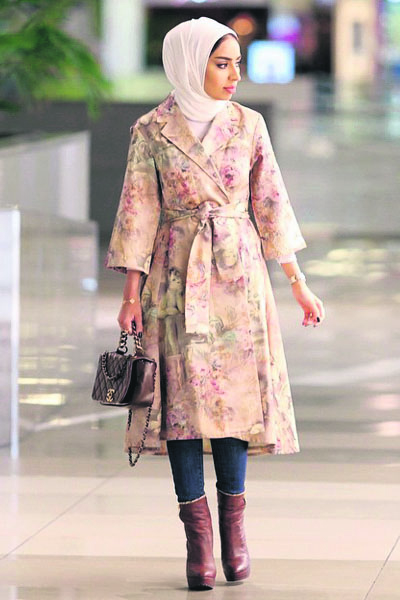 Fatema Al Awadhi is a regular in the elite Kuwaiti social circle and an Insta-blogger with her own personal following of 105,000. Combining elegance and modern chic style, Fatema is forever on trend in her stylish creations which are ideal for the multitude of haute fashion events and luxury dining venues she frequents. However, not one to be blindly following fashion, she lets her individuality shine in her outfit choices.
A fan of high-heels and accessories – mostly long necklaces and handbags – check Al Awadhi's style on her Instagram account @justfatema to discover her classic, ladylike and colorful world of fashion.
INDAH NADA PUSPITA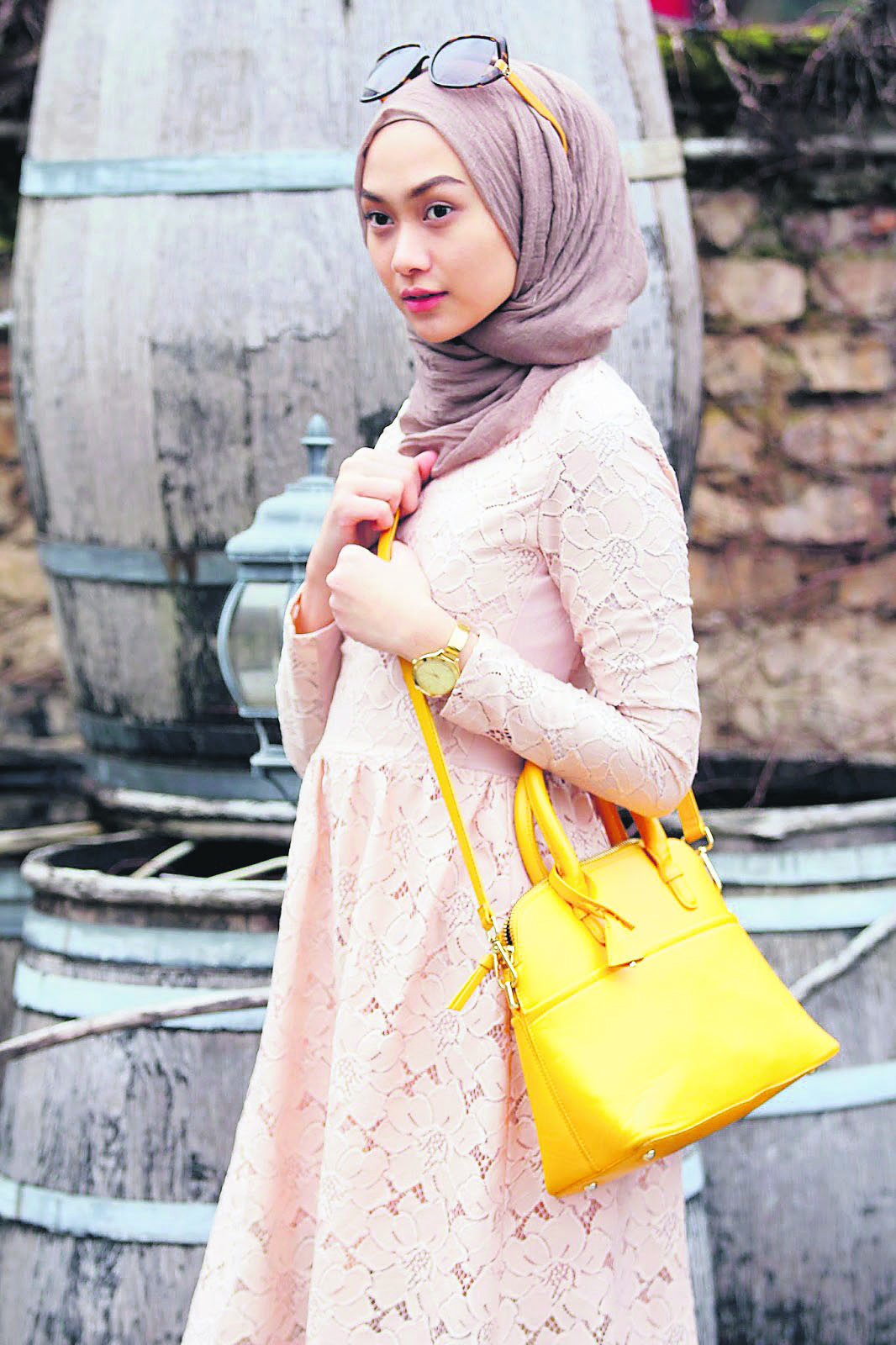 Born in 1993, Indah Nada Puspita, originally from Indonesia, is a strong influencer based in Germany. She has been actively promoting modest fashion through social media. Besides blogging, Indah also performs as a singer. She is artistic and creative.
Indah's blog "Sketches of Mind" is a record of her travels, perfect to see her style on each trip.
HABIBA DA SILVA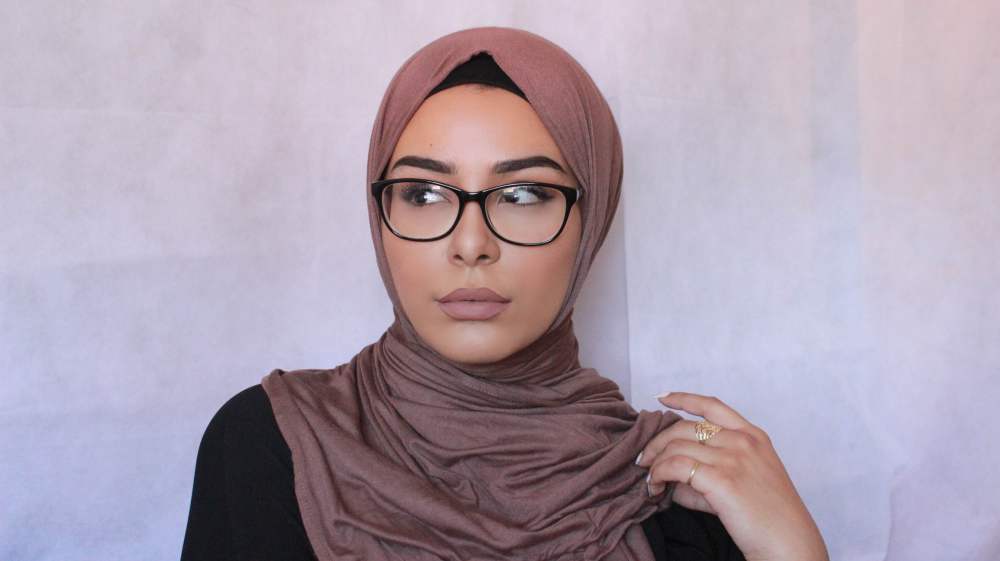 A woman of Brazilian and Lebanese roots, Habiba Da Silva is a lifestyle, beauty and fashion blogger. Having started blogging three years ago, she is a sought-after guest at many modest fashion events from Malaysia to Nigeria. She has 420,000 followers on Instagram and 152,000 on YouTube.
Habiba's (@lifelongpercussion) signature style features her hijab, hoodies and chunky heels, although she likes wearing trainers any time of the day.
SAMAH SAFI BAYAZID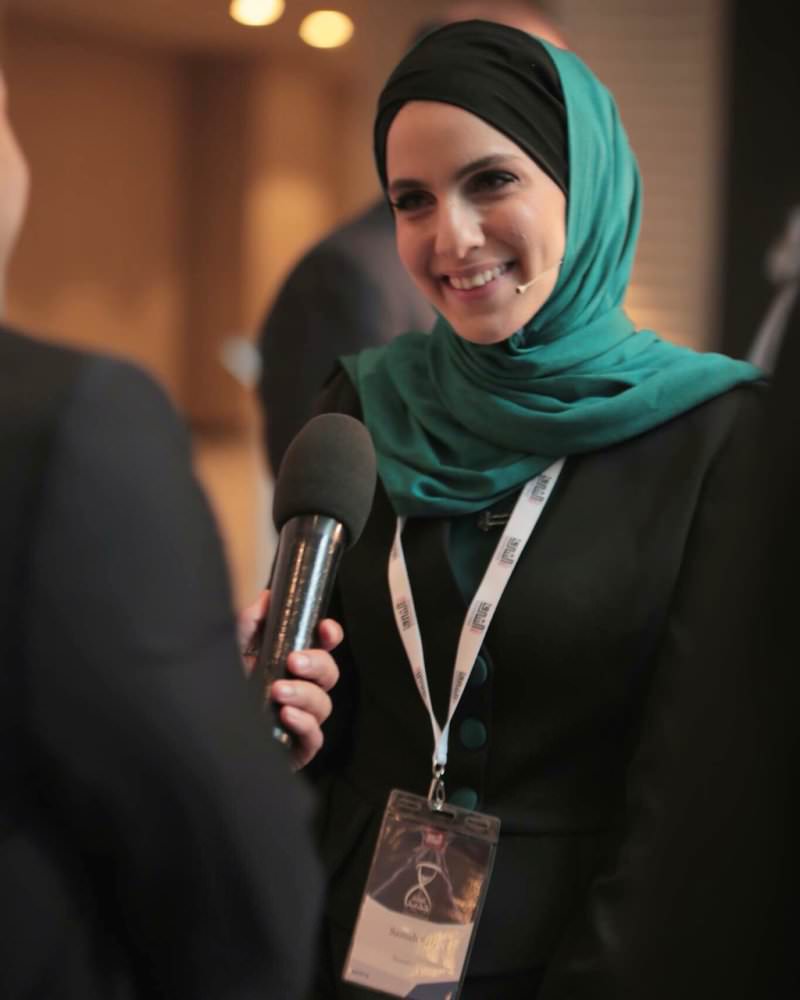 Samah is one of the first professional hijabi filmmakers from the U.S. and, along with her husband, is making great progress in the world of Islamic movies. Known best for her work on the "Inspiration" series with Sheikh Omar Suleiman and Mohammed Zeyara, Samah has also worked on music videos with Maher Zain and other great projects. She gives great insight and inspiration to those who are interested in the film industry. Samah also gives intensive workshops in creative writing in different countries to share her knowledge.
MARIAM MOUFID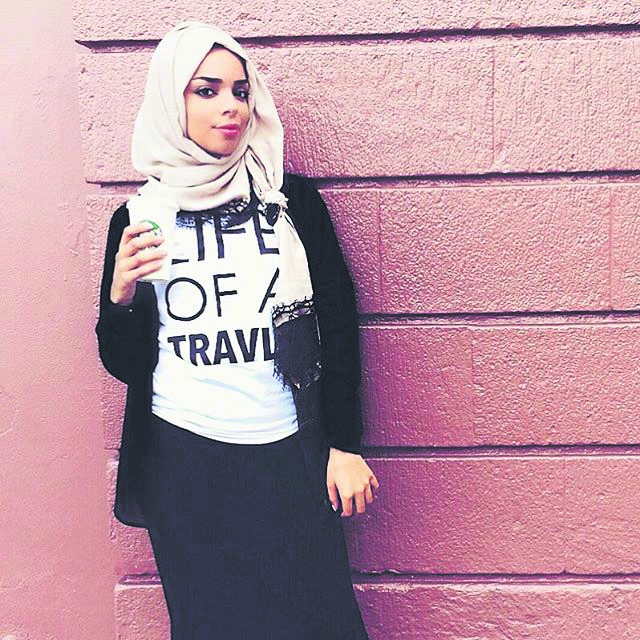 Mariam runs the @hijabmuslim account on Instagram which has almost 500k followers. With Tunisian roots, Mariam is one of the strongest influencers in Sweden and has been featured in global publications. She posts inspirational looks for her followers on a daily basis.
Mariam is sure to inspire you with her diverse styling.
RUBA ZAI



Also known as Hijabhills, Ruba is the face of modest fashion in the Netherlands. Started blogging in 2013, Ruba has loyal fans both on YouTube (almost 300,000 subscribers) and Instagram (600,000 followers). Ruba uploads videos on a range of topics from beauty to fashion with a strong focus on producing achievable and wearable looks, so that the everyday Muslim woman can gain more self-confidence and learn new skills and techniques.
Ruba (@hijabhills) is certainly skilled at beautifully matching pastel colors in her outfit.
MELANIE ELTURK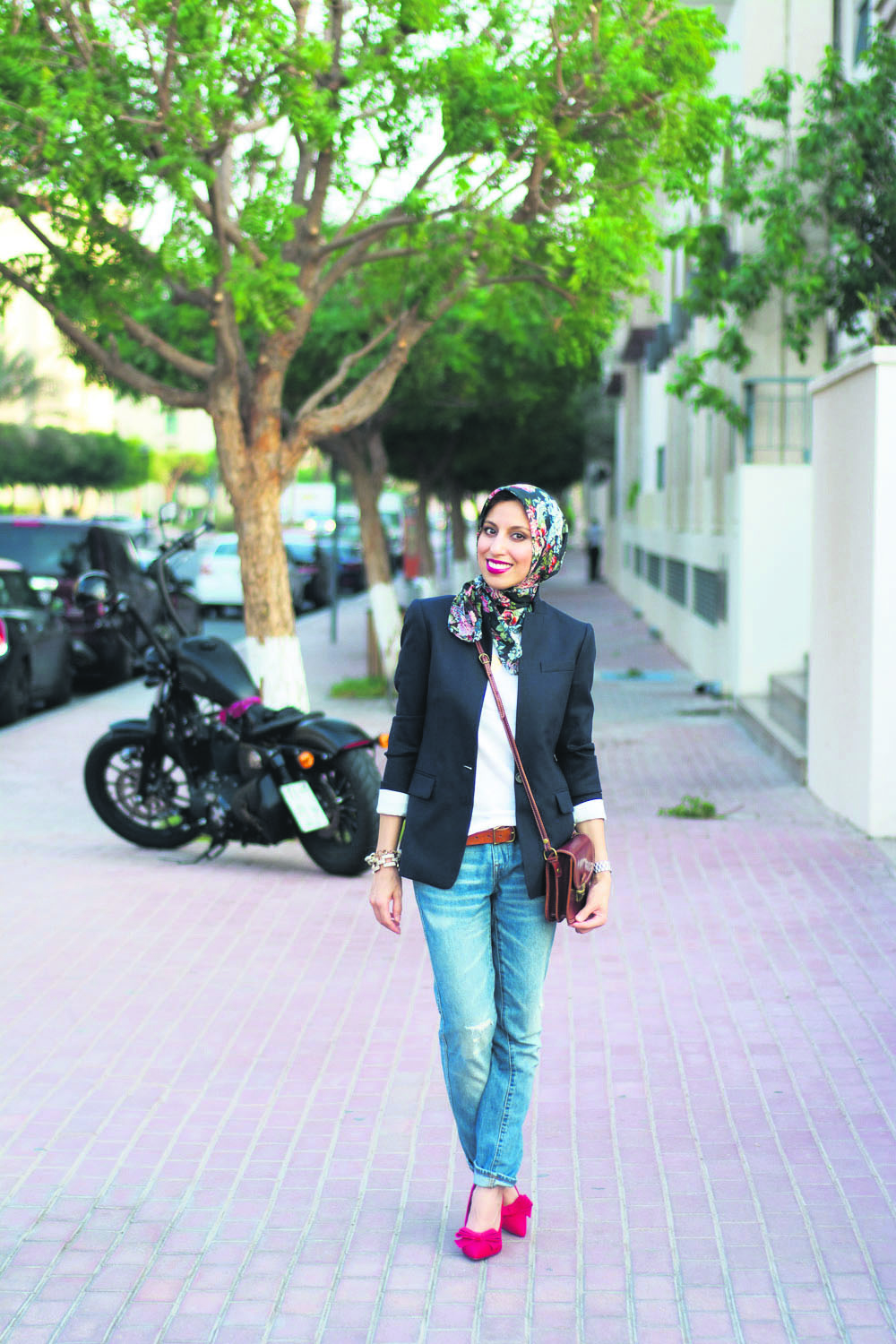 Melanie Elturk is the owner of Haute Hijab - an online retailer brand based in New York. Her idea is to offer "modern hijabs and high-quality hijab-friendly designer clothing while nurturing a vibrant and inclusive community." She continues to travel around the world to deliver talks on the modest fashion industry. Her popular blog campaigns "Hijabi of the Month" and "It Girl" to inspire hijabis to empower each other through their stories. Melanie is also a columnist for ELLE USA and a lawyer, balancing her career between two professions.
For Melanie (@hautehijab), a floral print scarf teamed with a sharp blazer and a bright lippy to make her outfit pop, is enough to make it a "good-hijab-day."