Istanbul's most upscale shopping destination, Nişantaşı, offers leading luxury brands as well as fashionable local brands in its prestigious boutiques. With alluring local designer houses, Nişantaşı is Istanbul's forever-chic district for shopping. In a globalized world, you can see the world's leading luxury brands from the West to the East, but local boutiques in here give you a chance to wear the most fashionable outfits with a Turkish touch.
Zeynep Erdoğan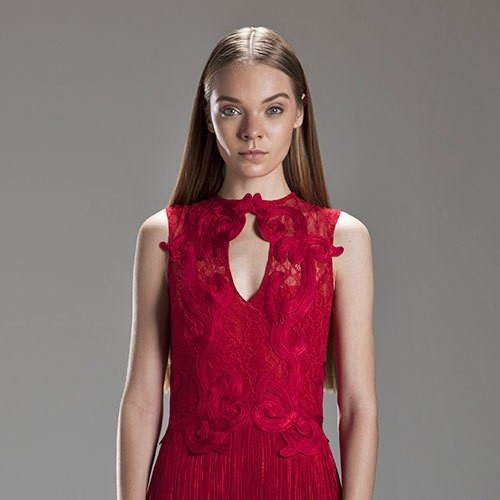 Istanbul-based designer Zeynep Erdoğan offers a couture collection with rich combinations and contrasts as she includes evening fashion to daily attire and brings classical cuts to streetwear. After winning a competition in 2006, Erdoğan opened her designer house on Şakayık Street in Nişantaşı. For a glamorous nightdress, a stylish wedding dress or a party dress that makes you the star of the night, try Erdoğan. Dress prices vary from TL 2,500 to TL 20,000 ($855 to $6,835).
Jasmine by Yeşim Yılmazcan
Miami-based designer Yeşim Yılmazcan brings 15 years of experience in American fashion to Turkey. Located on Şakayık Street, Jasmine is a new destination for dressaholics. It first started selling luxurious U.S. brands in Turkey at relatively affordable prices. Turning into a designer house later, Yılmazcan now sells her own couture dresses. Not only nightdresses, but also luxurious daily outfits can be found at prices varying from TL 1,500 to TL 10,000.
Ju Istanbul
Founded by Ahsen Uğurlu and Duygu Alptekin, at Ju Istanbul you can find various daily outfits, wedding dresses and nightdresses with a touch of fashion. Haute couture by Ju Istanbul is a little bit higher than other designer houses, so it should be a nice fashion stop for daily outfits. Prices range from TL 1,000 to TL 10,000.