If you are addicted to fashion, then surfing the web and browsing Instagram is probably a habit that consumes most of your spare time. Fashionistas everywhere are naturally drawn to the colourful images floating around on social media which show us the latest trends or what the hottest color lipstick is for the week.
If fashion is your passion, chances are you are probably following more than one fashion and beauty blogger and with just a click of a button are able to get all the information you need; ranging from YouTube videos on how to apply the best makeup products to pictures that give you inspiration for your outfit pick of the day.
With so many options out there in the ever-changing world of fashion and beauty, now more than ever we find ourselves wanting second opinions and spending time comparing products before we purchase them. This is when trendsetters everywhere turn to their favorite bloggers for advice and reassurance on a specific brand, product or look.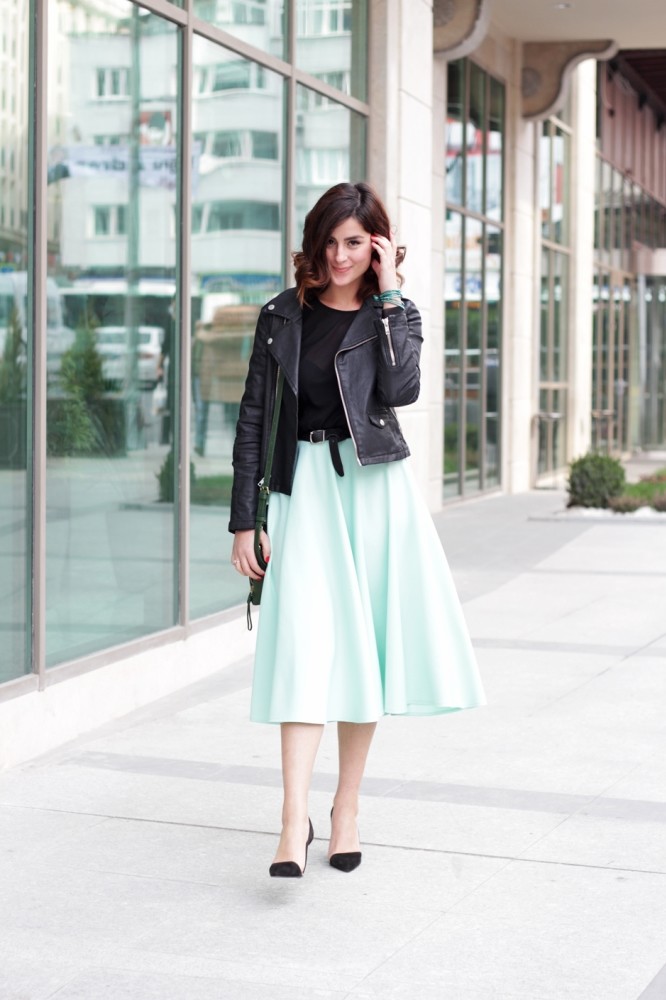 Photo courtesy of Nil Ertürk, a renowned Turkish fashion blogger
While top style bloggers are making successful careers out of their passion, it is no wonder that every self-proclaimed fashionista wants to embark on their own personal style-blog. From celebrities to the girl next door, everyone wants a part of the high-paced, fabulous life of a fashion blogger. Who would not want to travel, eat picture-perfect food and wear the hottest labels while taking flawless photos of it all?
So, whether you want to be the next big thing, or are wondering how these style geniuses attract our attention, here are a few ways to get a start on your blogging career.
Instagram: new best friend
You don't have Instagram? Start an account today. For style bloggers, photos are everything and are the strongest platform to show your sharp sense of style and build your brand. The app allows you to build your followers by sharing photos and videos, and you will experience much more traffic on your Instagram account then a personal webpage when starting out. Using social media is key in this high-paced industry, and that means you may find yourself using Facebook, Pinterest and Twitter as well. Using a high quality camera and knowing how to edit your photos is important for delivering clear, high-quality content to your viewers. Turkish native Nil Ertürk started her own blog in 2009 and later made the list of top 100 international fashion bloggers. Her clear vision, refined style and quality photos make her Instagram page a favorite, where she has more than 123,000 followers. YouTube videos are also essential in attracting viewers. Your followers want to be able to see and listen to what you are saying, either through pictures or video, rather than reading the novel you just wrote on your site.
Stand out from the crowd
Ask yourself the following question: "What's my niche?" In this career, it definitely takes a lot of creativity to set oneself apart from the pack, along with strong business acumen. Because she is always on the lookout for new ideas, local fashion blogger Buse Terim quickly became one of Turkey's most influential bloggers with over 1 million followers after launching her personal style blog in 2011. Sharing fashion and beauty tips, her success has even led her to develop her own smartphone app, making her fashion-related content even more accessible to her followers. It is important to be yourself and show your true character through your work. People want creative and genuine content, so let your personality shine, stay true to your style and don't become someone you "think" people want you to be.
Make friends
Networking is one of the most important aspects to becoming successful in any industry. Develop connections with your readers and get to know your local blogging community, which will be key in developing your presence. Networking is all about building relationships and is the key to becoming "#famous." Try collaborating with other bloggers that share the same ideas and style sense as you to gain extra exposure. These new friends may be able to give you a helping hand when you need it.
Stay true to you
So you made it as a fashion blogger? Now come the brand offers, money and fame. While it can seem simple to snap a photo of a product you are asked to endorse, knowing when to say "no" will be key to your success. Staying true to yourself and your sense of style is important when choosing what brands you will promote. If you start shooting everything and anything your fans will notice and you will lose value in the quality of your content; not to mention your followers. And remember, if you lose your readers' trust, you lose everything.