While most of us grapple with the dipping temperatures and frigid weather changes, the spirit of the holiday season ushers in new fashion trends every year. In that regard, it is time to put away the light, weightless fabrics of summer and bring out our heavy knit sweaters and cozy socks.
Retailers around the world have stocked up for the winter seasons, offering a diverse collection in men's fashion this season. The fall and winter collections recently unveiled at Menswear Fashion Week have set the standard for men's winter fashion, as runways in London, Paris and Milan reveal never-before-seen concepts in menswear and trendy renditions of nostalgic fashion trends.
Here are a few of the winter essentials every man should have in his closet this season.

Warm copper tones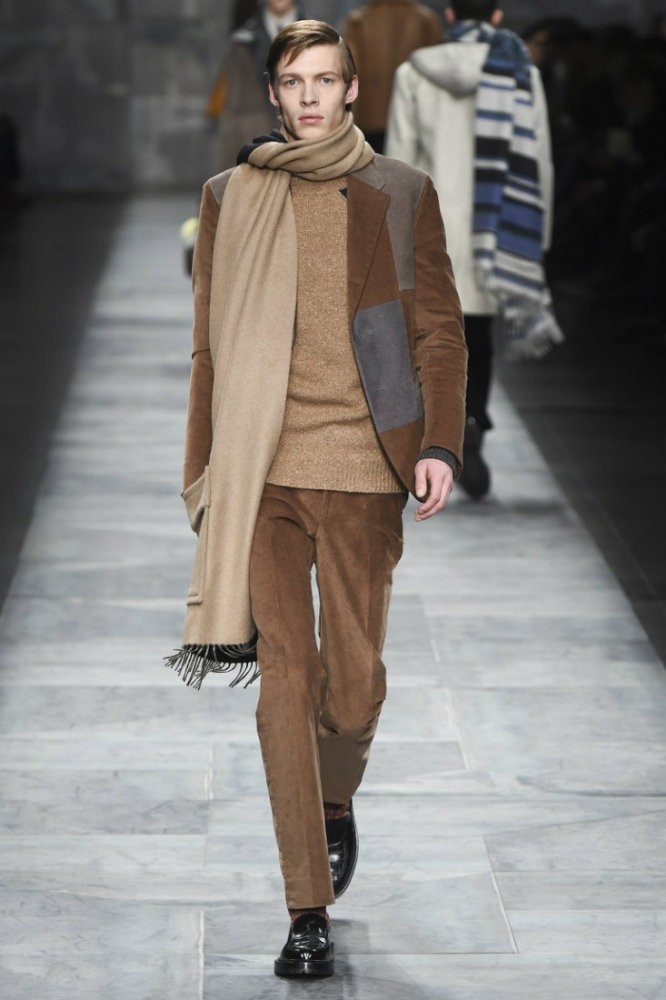 The monochrome colors of winter, namely, black and navy blue, are being traded for warmer, earthy tones for the fall/winter 2016-2017 menswear collection.
Runway models are donned in warm shades like copper, emerald green, brown tones and orange hues that add a touch of autumn to the mix.
Scarves, jumpers, coats and outerwear offer rich brown tones mixed with orange hues while thicker textures and chunky sweaters offer thermal warmth in cinnamony tones of brown - the statement color of heavy seasonal outerwear.

Extra-long sleeves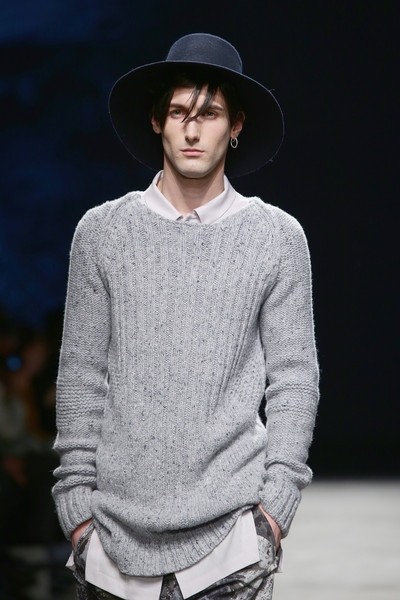 As fashion designers rolled up their sleeves, creating design sketches for menswear this season, "longer is better" was probably a propelling concept.
This year's winter fashion collections for men feature ankle-length coats, rolled-cuff pants and many other styles inspired by this designer concept. Oversized jumpers with long sleeves are featured by numerous fashion designers on runways during Menswear Fashion Week this winter.
For those of us who are not particularly fond of gloves, long sleeves are another alternative. This new trend is sure to become an iconic fashion statement this season, made even bolder by shorter cut arms for jackets and coats, adding the visual illusion of extra-long sleeves.
Neckerchiefs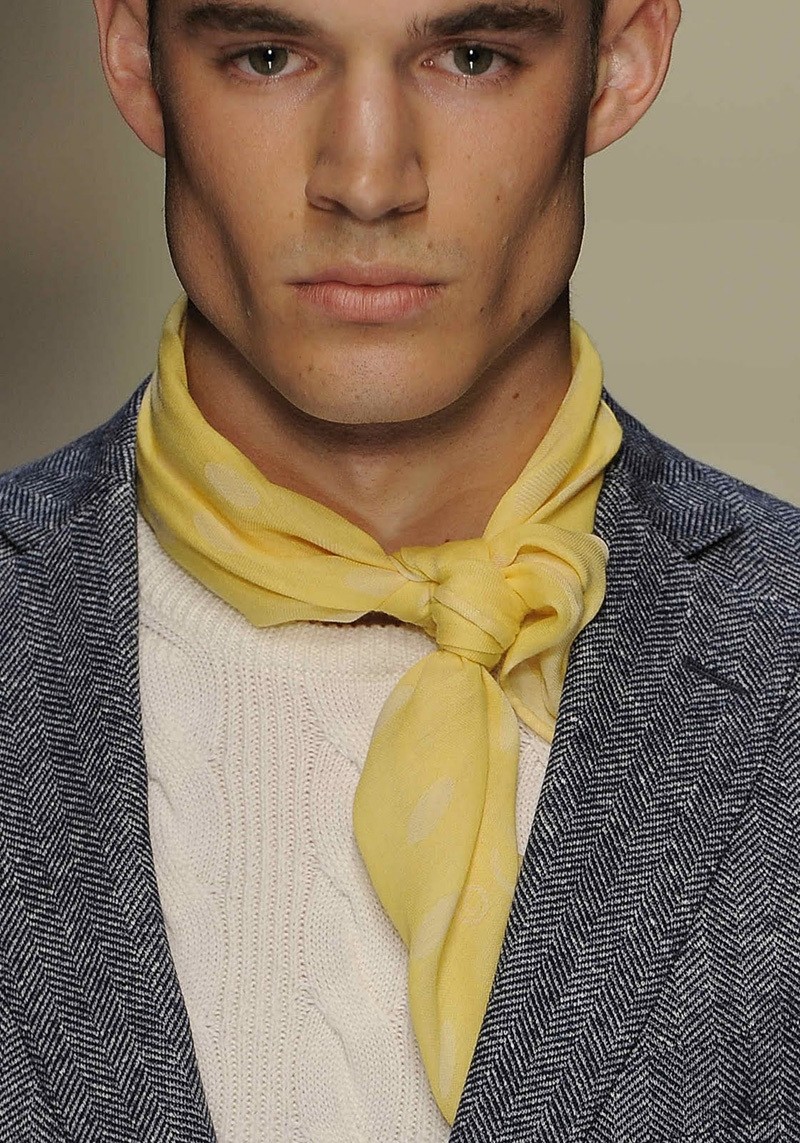 A modern alternative to the thick, chunky scarves of years' past, 2017 is all about the neckerchief. This small yet bold accessory has long been associated with cowboys and sailors, who wore the neckerchief as a part of their uniforms.
With new prints, textures and cuts, the neckerchief has made a comeback in men's fashion and by the looks of it, it plans to spice up the male wardrobe all year round. The small, triangular piece of fabric can be tied around the neck in many different ways, some of the most famous knots being the reef knot and the slip knot.
Though you might not want to put away the scarves just yet, though the neckerchief is an outstanding tying knot to an outfit we are not too sure how warm it can keep you.
Chunky Shoes
Personally, shoes are the key piece of any outfit, as they have the potential to perfectly complete the look or create a disastrous outcome of concept confusion. There is no reason to let frigid weather conditions and long, cold winter days keep you from wearing proper shoes.
Luckily for men, chunky shoes with thick, rubbery soles are in fashion this season. Loafer, lace-ups, combat boots, et cetera, you name it. All types of shoes with punkish looking soles were seen on runways especially in Milan and Paris.
The trend brings back the punk fashion of the 1970s not only by adding thicker soles but also by adding big and chunky accessories such as fringes and buckles. Better lace up!
Velvet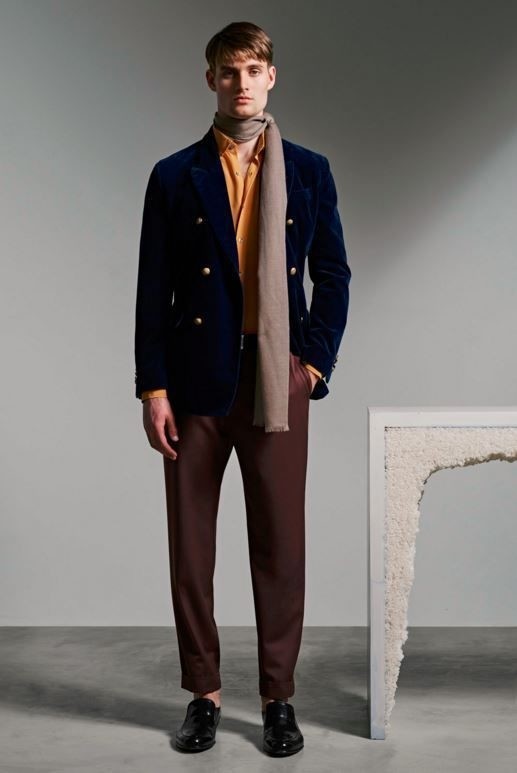 Long associated with romance and sophistication, velvet is ruling the runways this winter. A variety of colors from glossy greens to rich reds and dark blues spice up leather jackets and cache coats to create a mixture of fabric textures.
The soft touch of velvet in outerwear lining and small details of the fabric in contrast to other materials is genius but not bold enough.
The shows in London showed creative adaptations of blazers and tuxedos made of velvet decorated with jacquard to give men's wear a cultivated touch. The luxurious essence of velvet extends to bow ties, pocket squares, and footwear in the 2016-2017 fall/winter collections of designers.

Baggy trousers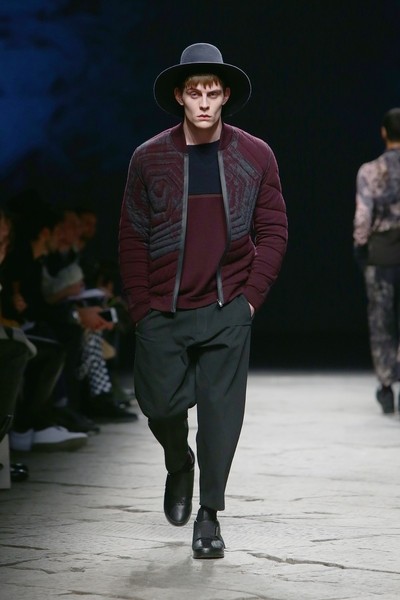 While tighter cuts for trousers were more prominent in previous years, this year is all about the slouchy look.
Many designers known for their perfectly tailored looks have given place to the baggy trouser in their collections.
In attempts to make fitting into the pants easier and giving the sleek look a casual twist, many of the dominant names in fashion paired the baggy pants with elastic waist bands.
The sleek yet slouchy cut in this year's fashion runways goes to show that baggy is not always bad.