Diwali is an ancient Hindu festival referred to as the Festival of Lights. It celebrates the victory of light over darkness, knowledge over ignorance, hope over despair and good over evil. The five-day festival, with each day having its own significance, is celebrated in the fall each year. To celebrate Diwali, homes are adorned with diyas (lamps and candles) and everyone dresses in their best attire. Prayers are offered to Lakshmi – the goddess of wealth and prosperity – followed by a spectacular fireworks display that often lasts multiple nights. A feast is shared with family and friends while gifts are exchanged.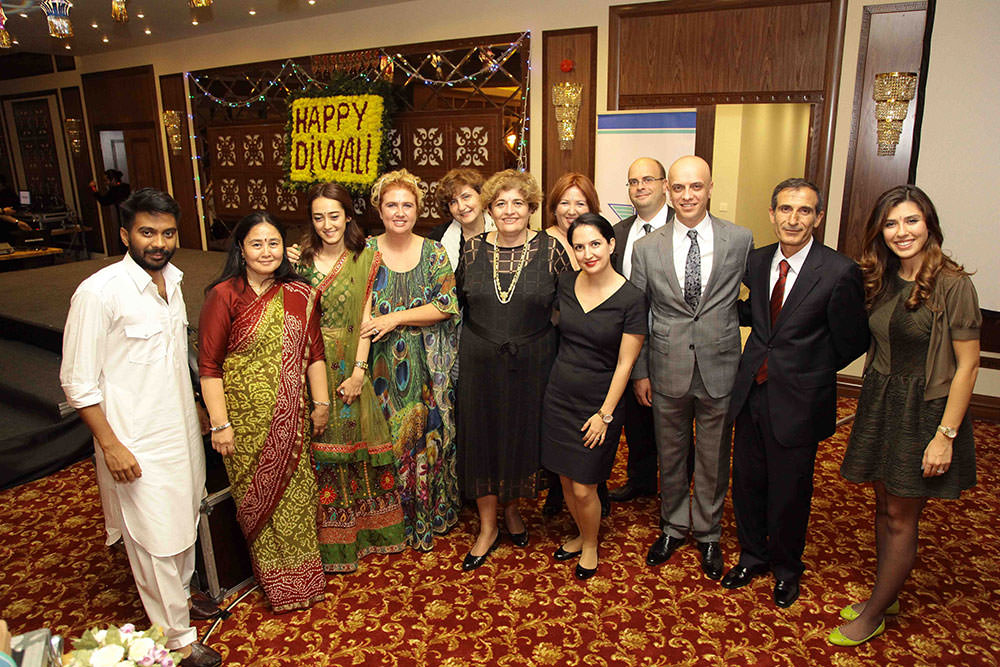 In commemoration of Diwali, friends of the Indian Association organized an interactive evening filled with dance, gifts and food to celebrate. An array of colorful saris complete with exquisite embroidery and sequins had the room bursting with color while the Turkey-based Indian dance team Takadhimi Dance Group had the crowd moving in their seat to the hypnotic moves of the dancers. Rajesh Manohai Rapalda, the Indian dance teacher who has been residing in Istanbul for 14 years and teaching Indian dance to Turks for 12 years spoke with Daily Sabah and said that his class of 20 students were all Turks. Manohai expressed that Indian dance was his passion outside of his day job. Having performed with Turkish stars such as Mustafa Sandal and Sertap Erener, Rapalda highlighted Turkey's interest in Indian culture. The rather talented teacher with exceptional students said that he was honored the Turkish community has taken such a keen interest. The evening's entertainment continued with United Arab Emirates Indian dance stars who filled the stage with their fluid dance moves and extravagant costumes. However, the real stars of the stage were the smaller performers. Every second act was a performance by a series of talented children. Jasmehar Kaur, with her long black hair and dazzling Indian outfit, had guests watch her in awe as she moved smoothly yet rapidly in sync with the music. The little star with her big brown eyes told Daily Sabah that it was her mother who taught her how to dance and she used dance as a way to express herself.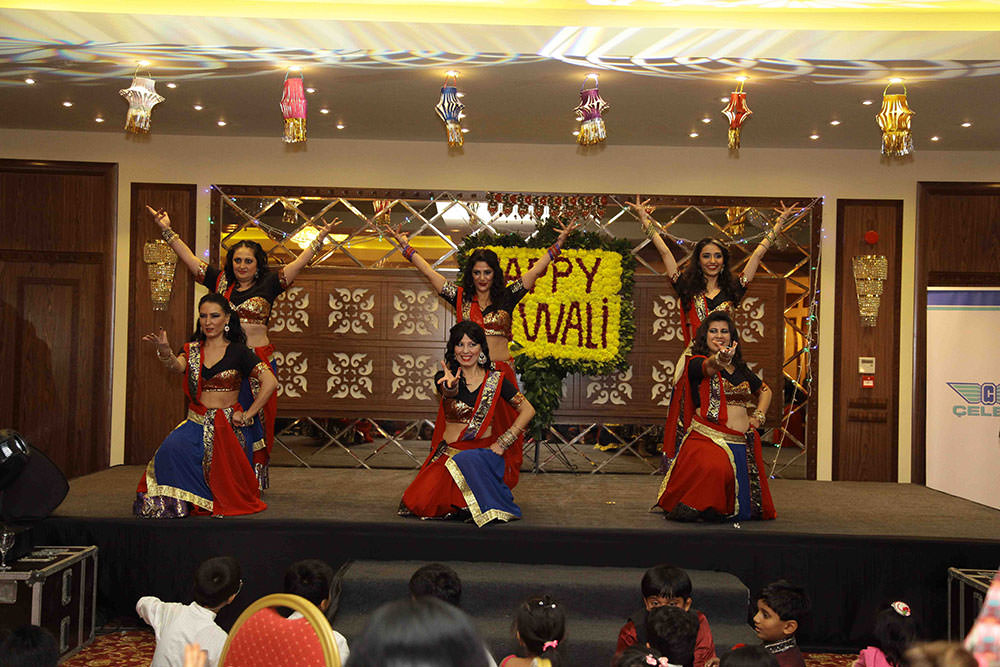 Manish Gupta, the consul of India, expressed that such events were important for not just the small Indian community but also the Turkish community. He said that this was an opportunity for the Indian community to maintain their ties with their homeland while giving the Turks an opportunity to enjoy the beauty of what the culture had to offer in a friendly environment filled with entertainment. In an interview with Daily Sabah, Mr. Sandip Sharma, the current president of Friends of India, expressed his gratitude to the Beşiktaş Mayor Mr. Murat Hazinedar and the Municipality for their support. "Turks and Indians have many commonalities. Their respect for one another and their elders, the rich cultural practices and friendly nature is just but a few to mention. Istanbul has become a home away from home for many Indians, and this has been made possible by the warm and welcoming reception of the Turks. Our objective not just here tonight, but with all our endeavors is to build a bridge in hopes of bringing both communities together. Our organizations makes an effort to visit the Turkish elderly, visit orphanages and contribute to the beautiful country we are currently residing. A portion of the funds raised tonight will be going to Turkish organizations that are in need of a helping hand."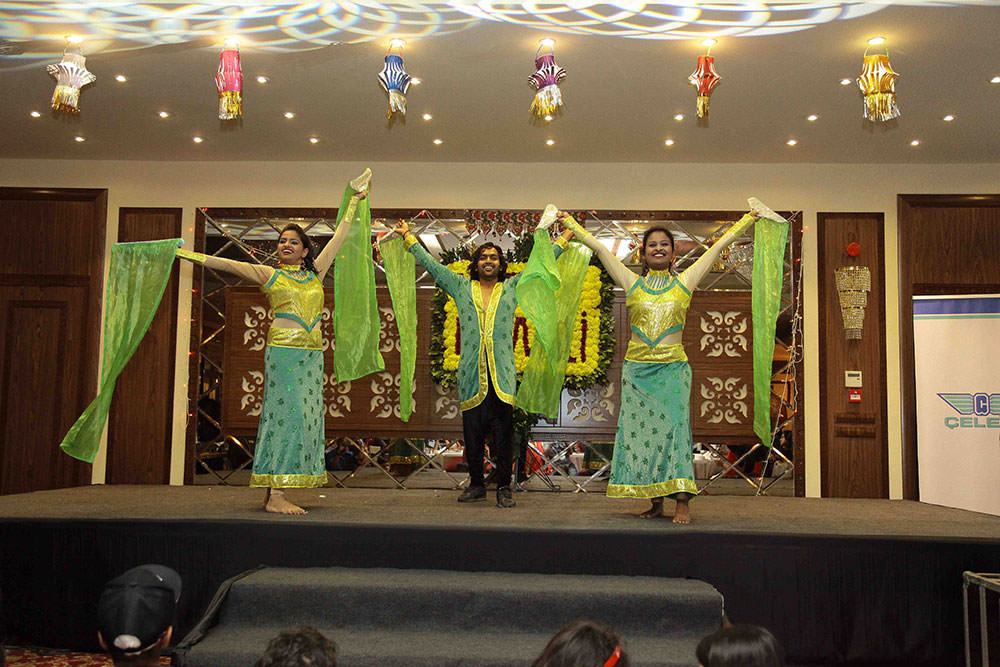 The boisterous night had moments of silence only as guests held their breath to hear the number of the raffle tickets being called out. With four return tickets from Turkey to India being offered along with a three-night stay in Cappadocia with return flight, all raffle ticket holders were at the edge of their seats secretly dreaming of their own "Eat, Pray, Love" adventure. As the numbers were called and the chance for a free trip to India compliments of Emirates and other companies seemed less of a likely chance, hope did not seem to leave the firmly gripped ticket holders. The final flight could not have gone to a more joyous family than that of the dancing sensation, Jasmehar Kaur and her family. As father, mother and daughter made their way to the stage with nothing less than professional dance moves, guests celebrated their win as though it was theirs. The evening concluded with all participants dancing the hujrat dance, which is exclusive to Diwali.