In order to encourage reading, Kazım Erdem, a dolmuş driver in Istanbul's Üsküdar district for more than 20 years, offers free magazines, newspapers and books to passengers who take the Harem-Gebze route. Born in 1970 in Kırşehir's Ömeruşağı district, Erdem left school after primary education. When he was unable to earn a living in his village, he migrated to Istanbul in 1992, which was frequently mentioned as the city paved with gold at that time. He opened a small shop, but it failed. Two months after, Erdem went abroad to work in construction, but returned to Istanbul in 1996, as he was homesick. He began working as a dolmuş driver and when everything began to go well, he brought his wife to Istanbul as well. Known as "Şair Baba" (poet father) among his friends, Erdem raised his five children while working as a dolmuş driver.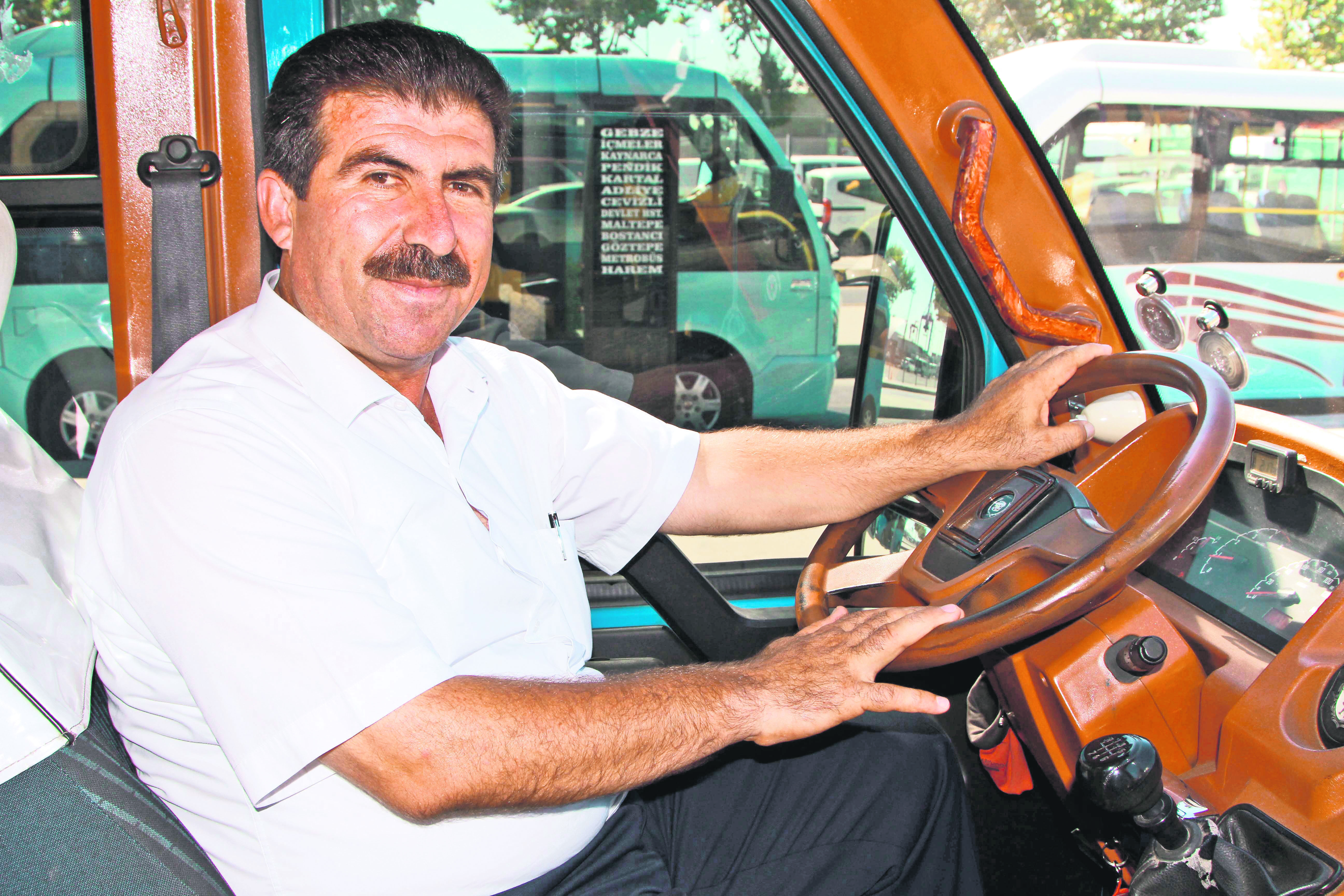 Kazım Erdem published a book of poetry and is now working on a second one as well as a novel illustrating the life of dolmuş drivers in Turkey.

Highly interested in poetry, Erdem published a book of poetry. He is now working on a second one as well as a novel illustrating the life of dolmuş drivers in Turkey. Driving on one of Istanbul's longest dolmuş lines, Erdem encourages everyone to read more – an effort his customers appreciate. Sharing his life story with Anadolu Agency, Erdem said he has been working on the Harem-Gebze route for 17 years. With his other 376 colleagues, Erdem wants to change the common perception of dolmuş drivers. He said many people have a negative view of them, but stressed dolmuş drivers also have the potential to do something good for the public.
Erdem said reading in Turkey has increasingly diminished. "The arrival of cellphones is highly influential to this issue. Passengers only look at their phones and never read. The Harem-Gebze line is the longest dolmuş route, taking nearly 80 minutes. It is 50-kilometers-long, and I realized that passengers get bored while traveling. This is why I started to offer magazines, newspapers and brochures on my homeland, Kırşehir," he said. Erdem also has history and travel books on other regions of Turkey. After a while, passengers began to ask for more magazines and newspapers, Erdem continued. "They started reading more on the road and now do not get bored," he said, adding that he then bought other local newspapers and magazines for passengers. "I attracted their interest. Some regular passengers started to ask me if I have other newspapers or magazines. I began to buy some more to please them," he said. Erdem now has a regular passenger base reading free books and newspapers. "I buy sports newspapers for youth. I even have passengers who ask, 'Kazım Bey [Mr. Kazım], do you have this magazine? Can you get it so we can read it on the road?'"
Erdem receives good feedback from his passengers. Some of them take books home and return them when they finish. There are also some others who donate their own books so other passengers can read them on the road. "We promote good reading habits," Erdem said, adding he is happy to introduce information about his city to other people. "I am proud to make a small contribution," he said.
Erdem's interest in poetry started when he was a young boy, and has since compiled his poems into a book. "I have poems about the road and Kırşehir," he said. He published a book of poetry titled "Kırşehir'den 40 hikaye, 40 şiir" (40 Stories, 40 Poems from Kırşehir) with the help of his minibus driver friends and distributed it to the people who love reading. "There are writers and poets among my customers. Those who see me handing books out to other people began bringing me books. I have met many writers and poets. I am still handing out books to people. I am an elementary school graduate but I published a book. However, there might be other minibus drivers who can do better than this. It was not hard for me to publish this book. Moreover, I wrote about some of the things I experienced in this book," Erdem said.
He said that he ran into Istanbul Metropolitan Municipality Mayor Kadir Topbaş at the Kırşehir Book Fair and he gifted his poetry book to the mayor. Erdem said Topbaş liked his present, adding: "He said minibus drivers like me should be supported, and he will help us with minibus stops and other problems as long as we improve ourselves." Erdem said he is considering collecting all his memories and making stories out of them. Currently, Erdem is working on his new book, which already has 130 pages written. "I work on my book whenever I am home," Erdem said.
President of the Harem-Gebze Minibus Drivers Solidarity and Assistance Association, Ramis Yılmaz, said they are working hard to provide the best service to minibus drivers, and added that they encourage their colleagues to participate in these kinds of socially enriching activities.