Certain media outlets in Turkey have accused the President Recep Tayyip Erdoğan of using the deaths of soldiers and police in attacks by the PKK, an internationally recognized terrorist organization, as political material. He has been misquoted as saying if the Justice and Development Party (AK Party) had gained 400 parliamentarians in the last elections none of these tragedies would have happened.
Peoples' Democratic Party (HDP) Co-Chair Selahattin Demirtaş dove into the dirty pool and said: "… they want to say if you do not give us 400 members in Parliament, we will make you regret it. They are saying this openly. They are doing this with the facilities of the state."
But what Erdoğan really said is quite different. He said: "How can you explain the havoc that is being wreaked at a time when Parliament is weaker, when those who were trying to get into parliament [HDP] have managed to get 80 parliamentarians? If a political party had been able to attain 400 members in Parliament or if a political party had been able to draw up a constitution, today the situation would have been very different."
Thus, the discrepancy between what is reported and what is fact is clear. Indeed, the newspaper that originally reported this misquote, Hürriyet, has retracted and apologized. Erdoğan was merely saying that if one party, any party, had been able to establish a government then the government could have functioned. Most observers, local and foreign, are in agreement that Turkey needs a new constitution. Such a government could have drawn up a new and improved constitution. However, in the absence of such security, certain forces are taking advantage of a weakened Parliament. And Turkey cannot advance beyond where it has managed to come in the last 15 years. Democracy has brought about a stalemate and, as a result, stability is on hold.
Consensus is not something easy to achieve in Turkey. People, men and women, even children, find a number of reasons to other others. When my children were younger I offered to take a neighborhood friend to a large park. He adamantly said: "I won't go there." When I asked why, he replied: "The park is painted red and yellow [Galatasaray football team colors]. I support Fenerbahçe." A seven-year-old was refusing to set foot in a park that was painted in the colors of the others. This is how deep the habit of othering is in Turkey. People want to know which team you support, who you vote for, where your parents are from, where you shop – it all identifies you. This extreme polarization in Turkey lessened under the AK Party to a great extent, but it still exists. On an encouraging note, the three major Istanbul football teams have all agreed to wear the same black and red in respect to the people who have been killed in PKK attacks. This is probably a first. Even today getting people from different poles to come together and achieve a consensus on something as vital as a constitution is next to impossible.
This othering, this drumming up of hatred for the other is ongoing. Hürriyet, the newspaper that led the libelous attack on the president, claiming that he was trying to get political leverage out of the deaths of soldiers and police, although retracting the original story, continued to publish inflammatory articles. Ahmet Hakan, in his article "May a stone as large as the one which hit the Hurriyet building fall on your head" – a bit inflammatory, wouldn't you agree? – asks: "Who stopped the reconciliation process?"
I could not leave this question there. Hakan is a journalist with a strong voice, and such a question can have only the intent to raise doubts in people's minds. So who stopped the reconciliation process?
The PKK never relinquished its weapons. It never discussed decommissioning its stockpiled weapons. Indeed, it continued to stockpile. It spread its organization, increasing the number of people going to the mountains. The final straw for the government was the cold-blooded murder of two police officers while they slept in Urfa.
But it would be worthwhile to take a closer look at the chronology of the reconciliation process, and why it "was put in the refrigerator."
In December 2012, Erdoğan, as prime minister, said that there had been talks between the government and PKK leaders Abdullah Öcalan, who is imprisoned on İmralı Island. This was the first time "reconciliation process" was used. The basic conditions on the part of the government were the laying down of arms and the PKK's retreat from Turkey.
In March of the same year rocket attacks were mounted against AK Party general headquarters in Ankara and the Justice Ministry. Both sides condemned the attacks and the process continued.
On the following day a letter from Öcalan was read at Nevruz celebrations. The letter announced that the PKK was to relinquish arms.
In April the Wisemen Committees were formed. These committees were set up to go to the seven regions in Turkey to explain the reconciliation process. Rather than simply imposing the process from above, there was an effort by the government to make it inclusive and acceptable to all.
On April 25 the PKK announced that all its armed groups would retreat to northern Iraq. Murat Karayılan announced that from May 8 onward the PKK would unconditionally retreat.
On May 9 a parliamentary research commission was established. However, the reports of the Wisemen Commission made it clear that no more than 15 percent of the PKK had retreated to date.
This failure to retreat was followed by threats from the PKK leadership in northern Iraq's Qandil Mountains that unless the government made steps, the process would be finished on their part.
The Gezi Park protests followed quickly, and the matter of the PKK's disarmament fell off the agenda. On June 19 the PKK leadership claimed that the process had been sabotaged by the state. There were protests in Lice, Diyarbakır, during the construction of a police station.
In September the PKK leadership said that unless talks started the process would be finished. On Sept. 30 the democratization process was announced. This packet allowed Kurdish people to claim their rights to use the Kurdish language in private schools, campaigns and the media.
On Nov. 16 Şivan Perwer, a Kurdish musician who had had to live outside of Turkey for 37 years, and Iraqi Kurdistan Regional Government (KRG) President Masoud Barzani met in Diyarbakır. Barzani gave messages in support of the resolution process.
On Dec. 4 Leyla Zana said in European Parliament that the reconciliation process was different from earlier attempts.
In March 2014 the democratization packet was passed by Parliament. In addition to rights to use one's mother tongue, now a political party needed only 3 percent of votes to get financial support.
On March 15 the Kurdish Communities Union (KCK) said: "The government was no longer a party in the move toward democratization."
In June, terrorists fired rockets and rifles at security forces. There was a bomb explosion in Lice. On the following day the Turkish flag was brought down by a terrorist in an Air Force building in Diyarbakır.
On July 15 the Law Concerning the Elimination of Terror and the Strengthening of Social Unity came into force.
In August terrorists attacked a police station in Diyarbakır. A statue to Mahsum Korkmaz – the first commander of the PKK – was erected in Lice. When the courts ruled that a statue erected to a terrorist who was an open enemy to the Turkish state had to be removed, there was unrest and one person lost their life.
In the same month there was a terrorist rocket attack on the thermal power station in Silopi.
On Sept. 18 the HDP, claiming restriction on the use of the Kurdish language, called on the people to boycott schools. Many schools were burned in a number of regions.
On Sept. 22, Aysel Tuğluk tried to go to Kobani, but when police and military stopped him stones were thrown at the police.
In October the PKK attacked a police station in Tunceli.
Between Oct. 6 and Oct. 8 Demirtaş incited people to take action, saying that if Kobani were to fall to Islamic State of Iraq and al-Sham (ISIS) then the reconciliation process would be finished. More than 50 people lost their lives. As an example of the terrible things that happened during this time, the PKK burned down a school, a health center and the library in Siirt. There were disturbances in more than 35 cities.
On Oct. 25 in Yüksekova three military officers were murdered while in civilian clothing.
On April 11 PKK militants attacked soldiers in Ağrı, wounding 4 soldiers.
Then the June 7 elections occurred. As said last week, there was pressure from the PKK to vote for the HDP, with some villages having 100 percent turnout and 100 percent voting for HDP.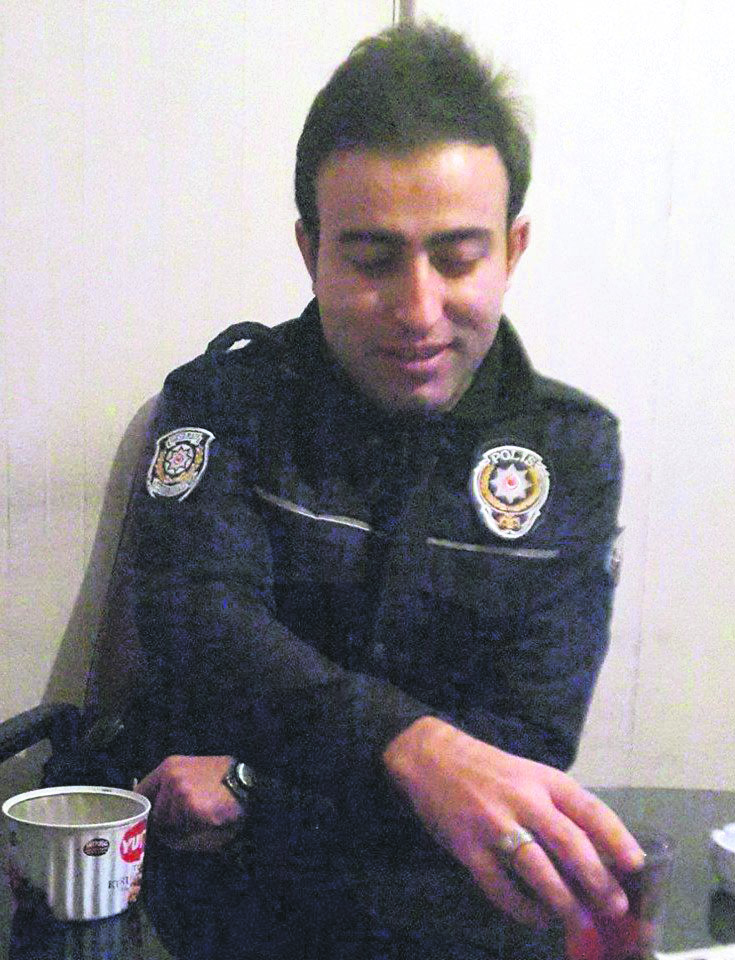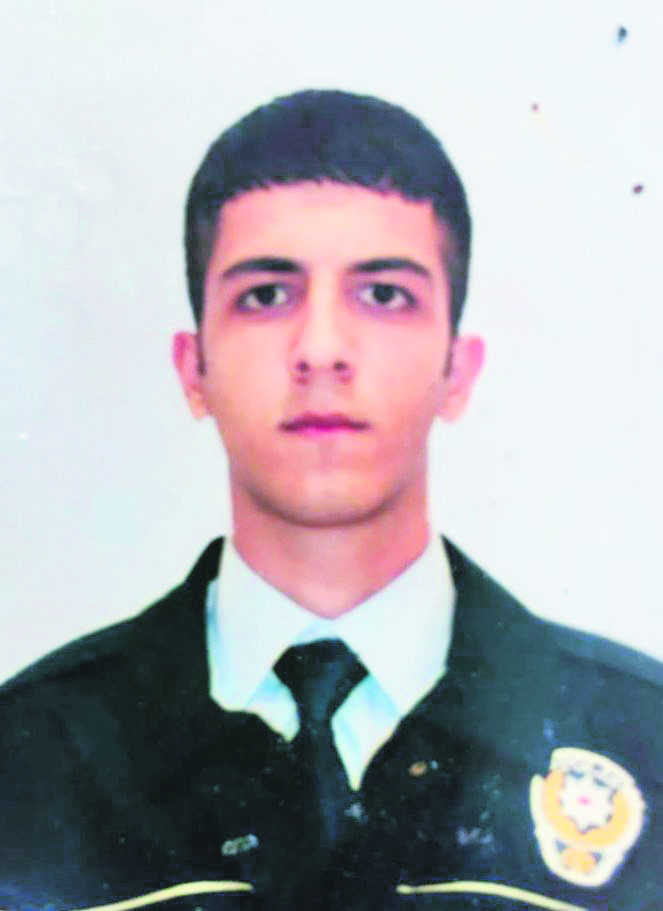 And then on July 22 two police officers, Feyyaz Yumuşak and Okan Acar (above) were murdered in their homes while sleeping in Ceylanpınar in Urfa.
On July 23 Tansu Aydın, a police officer, was killed.
On July 25 a master sergeant in the gendarmerie, Mehmet Koçak, was killed
On July 26 police officer Fatih Sivri was killed in Istanbul
On July 27 Major Arslan Kulaksiz was killed in Muş and his wife was injured in the attack.
Also on July 27 one soldier was wounded in an attack on an armored vehicle.
On July 28 Sergeant Ziya Sarpkaya was killed in Şemdinli
The violence continued unabated in August and beginning of September.
Last month Demirtaş said that in order for the killings to stop "both sides should relinquish arms." On the surface, this may seem a reasonable statement. Indeed, many of Demirtaş's statements appear quite reasonable on the surface. But as you go deeper, they usually fall apart. We do not have to go too deep for this statement to suddenly loom before us in all its irrationality.
Both sides? The PKK and the government? The PKK and the military? Well, a government has the duty – not the right, the duty – to protect its citizens. A government has the duty to establish a military to protect its citizens.
The PKK is a terrorist organization. It does not have, in law, the right to own or use weapons. It does not have the right to kill people in pursuit of its illegitimate ends.
So how can both sides put down weapons? If the government lays down arms who is there to guarantee that the PKK does not take advantage of the situation, just as it took advantage of the absence of a strong government? Would you risk it?
It is clear how the reconciliation process came to a halt, why it has been "put in the refrigerator." The government wants to ensure that all its citizens can live in peace and prosperity, and as long as the reconciliation process offered this hope, it continued. But when the interlocutor decided that reconciliation was not for them, Turkey and its government and its military had to take action to protect the people.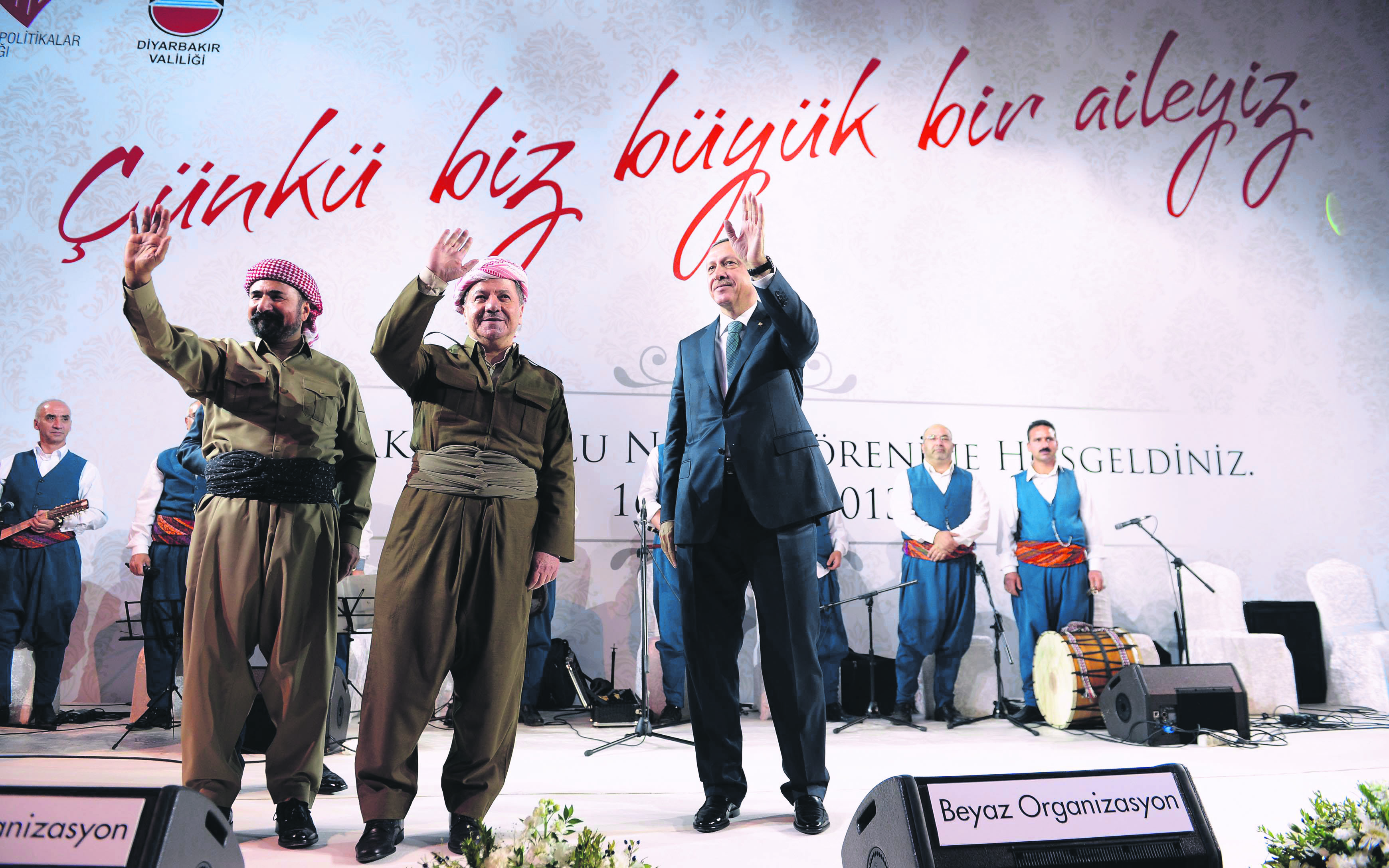 On Nov. 16 Şivan Perwer, who had to live outside of Turkey for 37 years, KRG Leader Masoud Barzani and President Erdoğan met in Diyarbakır. All of them gave messages in support of the resolution process.

One more thing that struck me in the papers this week is that there is also a great deal of talk in the media of a cult of personality being created for Erdoğan. This does not wash. Turkey is a country that is familiar with such cults, and does not fall into it easily. But this is material for another article, and another article it shall be.